Drafting "What Makes You Unique" Essay
It's simple to state, yet challenging to respond to. This is the case with the inquiry, "What sets you apart from everyone else?" This deeply personal and thought-provoking essay topic can either make or shatter your chances of getting into college.
We have analyzed the responses that our student customers give on this topic. They report feeling overwhelmed and, to some extent, scared to respond because they believe they are too shy to communicate the things that they have received.
In this article, we will attempt to make you feel somewhat more at ease in responding to a 'what makes you unique' essay by providing an organizational strategy for the things that you will need to write down in the appropriate sequence.
In addition, towards the end of this article, you'll find some examples that you can utilize as guides for the essays you write in the future that we'll be sharing with you.
How to write an essay about yourself?
How does one go about writing an essay about themselves? We get it. It'd be that boasting about oneself isn't your thing, or that you just prefer to keep your personal anecdotes to yourself. Both of these are perfectly valid reasons.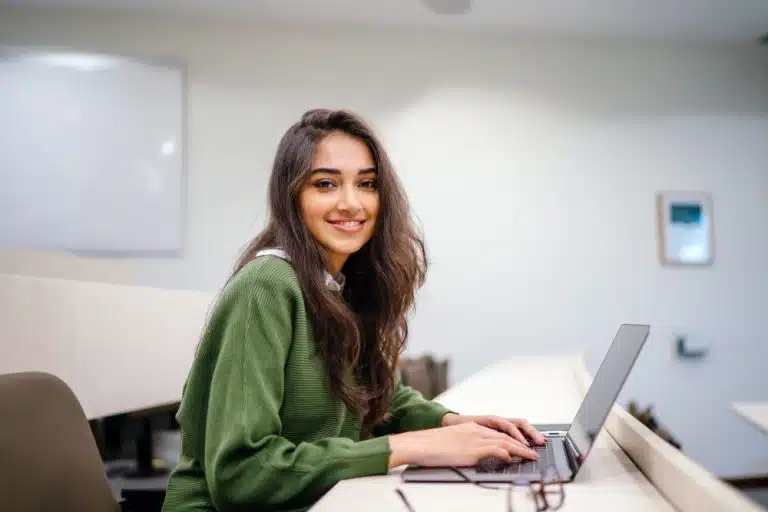 But if you are honest about who you are and share your experiences, you may demonstrate to prospective colleges and universities, and even scholarship sponsors, who you are and why you ought to be given the coveted spot. When you are writing an essay about yourself, keep in mind the following points:
Make a List of Questions
After you have finished reading the scholarship essay prompt, take a moment to collect your thoughts and create a list of several questions that you are able to answer and that are connected to the main question posed in the essay prompt.
Let's imagine the major question that prompts you to write your essay asks, "What were the obstacles or problems that you had to work hard to overcome?" The more specific inquiries could be anything along the lines of:
What is your family background?
What makes you unique in terms of overcoming challenges? What's your greatest accomplishment? How did you get there? How have previous challenges influenced your goals?
Consider each of these questions a little provocation on its own. They assist you to describe your tale and answer the main essay prompt with more details than you would be able to provide if you simply responded to the prompt without having a plan in place.
Conceptualize and Outline
After you've thought about the more specific questions, it's time to come up with some replies. Take some time to respond to each of the mini-prompts, and for your convenience, you can either open a document on your computer or get out a pen and paper.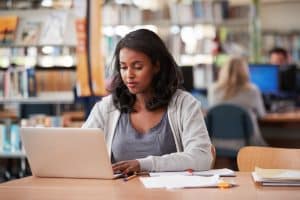 Arrange your answers in the following order:
Intro to the main essay prompt.
Answer about 3 mini-prompt questions.
To conclude, rewrite your response to the primary essay prompt, including a synopsis of how you addressed the supplementary essay questions.
You will be able to keep on topic and directly respond to the prompt with the assistance of this organization. Outlining can also help you be strategic about word count restriction because you can compartmentalize words within the mini-prompt questions/subtopics.
Be Vulnerable
In your essay, don't be hesitant to allow your personality, including your skills, struggles, and personal tales, to show through.
Scholarship and admissions committees absolutely adore it when applicants demonstrate an awareness of either their own personal shortcomings or the ways in which they have developed as a result of the experiences they have had.
The best stories can be told through writing that is sincere.
Utilize Personal Examples
The essay is going to be all about you, you need to make sure that your response is as detailed as it can be!
Avoid making broad statements like "I'm really good at music" or "I'm really good at everything." Rather than that, you should focus on making statements that are more individualized (for example, "My fourth-grade teacher Ms. Matay really pushed me to pursue my passion in the clarinet"). Your own specific examples are what will set your scholarship application essay apart from the thousands of others that have been submitted.
Write in the First Person
Since you are the one narrating what makes you unique, you should write it from your point of view. You can tell your story in narrative form. You are able to submit a summary of what you discovered from your various encounters.
No matter how you decide to respond to the question, we advise you to write in an active voice and make frequent use of the pronouns "I" and "me" throughout your essay.
Try to discuss more but stick to the topic
The majority of students are concerned about bragging too much about themselves in their essays, but we say go for it! This is your moment to shine, so make the most of it by highlighting your previous successes and qualities.
Check over your essay to make certain that you are maintaining an informative tone and that you are staying on the topic at all times. (Brag about yourself when you're answering the essay prompt; don't just list random things about yourself that have nothing to do with each other but are remarkable!)
Show Personality
Given that this essay is all about you, it is important to convey your own message of what makes you unique. You are allowed to make light of the situation if you are the class clown. If you're the type of person that wears their feelings on their sleeve, don't be scared to show how you feel.
Making an effort to convey who you are as a person will have a significant impact on the panel deciding whether or not to grant you admission or a scholarship.
Know Your Audience
Always do your homework on the organization offering the scholarship before applying for it. This may not necessarily mean that you need to write an essay worthy of a Pulitzer nomination, but you need to be conscious of including vital information about the service or college in your essay. Furthermore, highlight what sets them apart from other providers or colleges and what motivated you to choose them.
For instance, many different scholarships are supported by private businesses in the form of product sales. You should probably make some sort of mention of those items in your essay.
Edit constantly
Checking your work again should be the final step in responding to the prompt for your essay. Even one misspelling can be distracting and make the people providing the scholarships scratch their heads while they are reading the essay. We can't stress this enough, check for typos.
In addition to checking for typos and grammatical mistakes, when you proofread, you should also examine whether the structure of the sentence or paragraph makes sense.
Are you skipping the appropriate paragraphs at the appropriate times? Are you able to effectively signpost your primary ideas by utilizing topic sentences? Does the essay read smoothly?
Also, take into consideration the following "larger" structural problems. You should also consider getting the opinion of a close friend, a member of your family, a teacher, or a guidance counselor regarding your essay. They might notice something that you missed the first time, and if they do, it could be something that truly helps your writing.
What are some ideas I could use in my personal essay and why do they work?
What are some topics that I could include in my personal essay, and why do you think those topics would be effective? Few people are aware of the ways in which they are unique. Because of nature, each individual human might have their own set of characteristics that are distinctive.
If you are the kind of student who keeps to themselves in the classroom, always turns in their work on time, and leads a seemingly typical life, it may be difficult to appreciate how exceptional you truly are.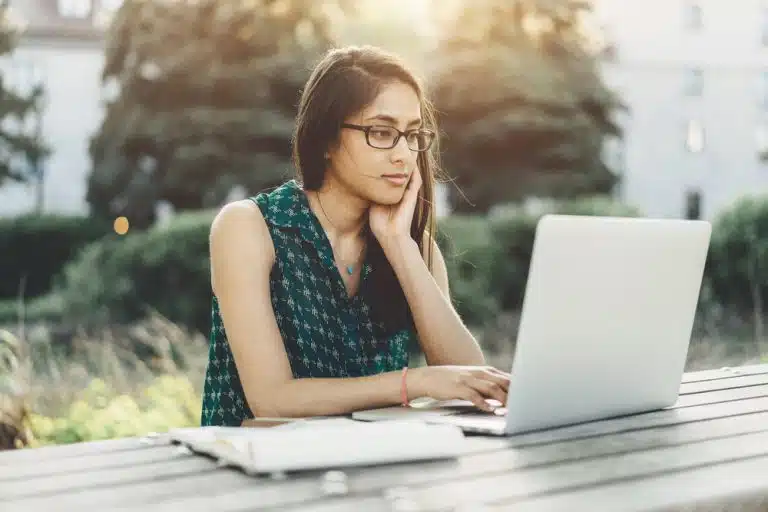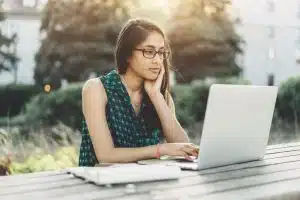 Having said that, everybody is odd in their own way. It is important to make sure that you ask yourself questions in order to produce the greatest possible essay. The questions will take you to the answers, which will reveal your true self. The following are some points to think about.
Where and with whom do you live?
What was your childhood like and how does it affect your life today?
What makes you unique as a family member?
What languages can you speak?
How committed are you to your religion?
If you are having trouble identifying the possible distinguishing characteristics that you possess, you can try the following:
Hear your friends out
Ask your classmates to describe you
Note down everything you know about yourself
What are some sample essays I can read?
Where can I get some examples of essays to read? Check out some of the sample essays that our staff has put together and see if any of them can serve as a source of motivation for you to demonstrate in your own words why you should be admitted to the university or college of your choice.
Sample Admission Essay: How am I unique?
Being different from other people can be accomplished through a person's perspectives, behavioral qualities, or even physical characteristics; nevertheless, what makes you unique is your personal identity. To differentiate oneself from the competition is of the utmost importance.
To begin, I am a young lady of 18 years old with a strong interest in technology.
I have been interested in technology ever since I was a little girl. Both of my parents, both my biological father, and my stepmother, currently reside in Dallas, Texas, which is also the city where I was raised.
My mother passed away when she was in the process of giving birth to me, and as far as I am aware, my parents had a lovely life up until that point. However, my mother passed away while she was in the process of giving birth to me.
Since then, my biological father and my stepmother have been the two most significant people in my life, with my two older brothers. I also consider my two younger brothers to be very essential.
A deeper appreciation for life and all that it has to offer has been instilled in me as a result of my travels. I have a deep curiosity for other people, and I believe that as long as one is fully dedicated to the accomplishment of their objectives, they are capable of accomplishing anything one set their mind to.
The thought that I can achieve all of my life goals as long as I remain motivated to work toward them is the most essential mantra I live by in life. In point of fact, this is the most important slogan I live by in life.
I have committed a significant amount of time and effort into advancing my knowledge in the field of computing. I was primarily curious about the connections, so I unscrewed the computer case in order to open it up and took a peek inside.
They say that what makes you unique is your near-death experience. When I was 10 years old, I made the mistake of touching a naked wire, and the very next minute I found myself in the emergency department being treated by a doctor for my injuries. That I was still able to proceed despite that fact is both interesting and maybe shocking to many who know me.
Even though my dad tried to dissuade me from getting into electronics, I just couldn't help myself and ended up getting into it. In the end, my father gave up trying to prevent me from being overcome by the intensity of this feeling and just let it take its course.
Literally speaking, I was an outlier, and I believe that's the term that best encapsulates the reason I want to enroll in this course. My classmates never knew what else to call me; they simply referred to me as "the comp girl" during the length of my stay in school. They found it peculiar and speculated that I might have made up my interests and activities. They had the preconceived notion that coding and computer maintenance were primarily the purview of men, and I felt the urge to challenge their assumption.
It would appear that they refer to me as the comp girl due to the fact that I managed to fix my classmates' devices so frequently that they now refer to me as 'comp girl with miracle hands'. They always phoned me whenever they needed a quick fix or some troubleshooting assistance because they knew I could help them. And I did that with a lot of enthusiasm.
It provided me the confidence that I was moving in the right route to reach my goal of becoming a computer wiz someday in the future. Specifically, my objective is to become a computer whiz.
It is essential to emphasize that against popular belief, my life has not been solely centered on computers. Camping, swimming, and football are three of my favorite things to do, and I have a passion for each of them in their own right. Because my family is so devoutly Christian, many of their beliefs and practices have been handed down to me, and I never miss a chance to be of assistance to other people. This is probably a trait that I picked up from them.
At the age of 18, I haven't had the opportunity to do much in the way of traveling (if travelling is visiting foreign countries). Having said that, I've engaged in dialogue with a variety of people in a variety of settings, such as school, church, and online forums. Because I am someone who plays well with others on teams and knows how to respect others, you won't find me getting into fights with other people physically because I am the type of guy who knows how to respect others.
I have a special spot in my heart for children, and as I continue my study, one of my goals is to design a mobile application that is appropriate for children and that may assist with the management of various elements of the care they receive.
Get Started With Your Scholarship Essay
It's time to get started on that stellar application essay you'll send off to dozens of universities. In order to help you achieve your goal of enrolling in the prominent university of your choice and subsequently pursuing your dream profession, AdmissionSight is here to help.
AdmissionSight has more than a decade of expertise assisting students just like you gain entry to their dream schools. Don't hesitate to contact us right away so that we can set up your free initial consultation.