Duke and Washington and Lee University: A Closer Look
Choosing the right college can be a daunting task. That's why we're comparing two famous schools, Duke and Washington and Lee University. Both of these schools offer a comprehensive education, but each has its own unique set of characteristics. In this article, we'll be taking an in-depth look at these two universities to help you make an informed decision about where to pursue your higher education.
History and Background of Duke University
Duke University was founded by James B. Duke, who wanted to create a school that would prepare students for success in business and society. Over the years, Duke has developed into one of the leading universities in the world, boasting a strong academic reputation and numerous accomplishments in research and innovation.
One of the defining features of Duke University is its beautiful campus, which spans over 8,600 acres and includes stunning Gothic architecture, lush gardens, and state-of-the-art facilities. The campus is also home to a vibrant student community, with over 14,000 undergraduate and graduate students from all over the world.
In addition to its academic programs, Duke is also known for its strong athletic tradition. The university has a storied history in basketball, with five national championships and numerous conference titles. Duke also has successful programs in other sports, including football, soccer, and lacrosse.
History and Background of Washington and Lee University
Washington and Lee University was established in 1749 as a small school to educate young men in Virginia. Since then, it has grown to become one of the most highly respected liberal arts colleges in the country, with a focus on developing well-rounded individuals who are equipped to excel in an ever-changing world.
Throughout its history, Washington and Lee University has maintained a strong commitment to academic excellence and personal growth. The university's rigorous academic programs are designed to challenge students and encourage them to think critically, while its vibrant campus community provides countless opportunities for students to explore their interests and develop their leadership skills.
With a long-standing tradition of honor and integrity, Washington and Lee University is dedicated to preparing students to become responsible and ethical leaders in their communities and beyond.
Location and Campus Comparison
Duke's campus is located in the heart of Durham, North Carolina, close to the bustling Research Triangle. With over 8,000 acres of land, the campus is quite large and boasts top-notch facilities for students to pursue their academic and extracurricular passions.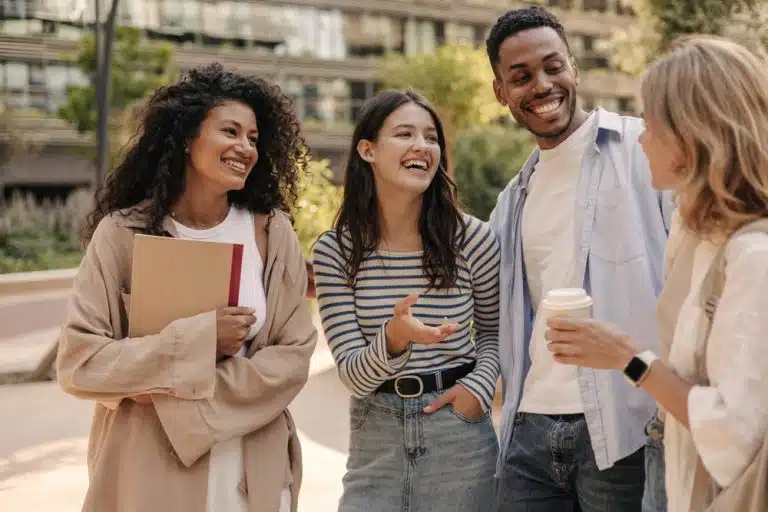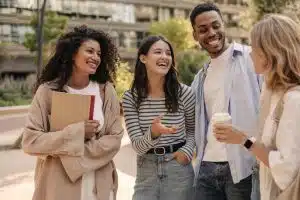 Washington and Lee's campus is located in the charming town of Lexington, Virginia, in the foothills of the Blue Ridge Mountains. The campus is known for its picturesque beauty and traditional architecture, which makes it a pleasant and peaceful place to study.
One of the notable differences between the two campuses is their size. While Duke's campus is quite large, Washington and Lee's campus is relatively small, covering only 325 acres. However, this smaller size allows for a more intimate and tight-knit community among students and faculty.
Another difference is the climate. Duke's campus experiences hot and humid summers, while Washington and Lee's campus has a more moderate climate with four distinct seasons. This can be a factor for students who prefer certain weather conditions for their studies and activities.
Student Body Comparison
Both universities have a diverse student body, but Duke's is significantly larger with over 15,000 students while Washington and Lee has a more intimate student body of just around 2,000 students.
At Duke, the student population has a healthy mix of national and international students. The school also boasts a strong representation of minority groups and is committed to promoting diversity and inclusivity on its campus.
Washington and Lee, on the other hand, has a more homogenous student population. However, the school is committed to ensuring that all students feel welcome and included, and it also encourages students to pursue diversity and inclusivity initiatives.
Despite the difference in size and diversity, both universities offer a variety of student organizations and clubs to cater to the interests of their students. Duke has over 400 student organizations, including academic, cultural, and athletic groups, while Washington and Lee has over 150 student organizations, ranging from service and volunteer groups to academic and recreational clubs. These organizations provide students with opportunities to develop leadership skills, make new friends, and explore their passions outside of the classroom.
Academic Programs Offered at Duke University
Duke offers a wide range of academic programs across its ten schools, including the Pratt School of Engineering, the School of Law, the Fuqua School of Business, and the School of Medicine. Duke is renowned for its strong research programs and its emphasis on interdisciplinary learning.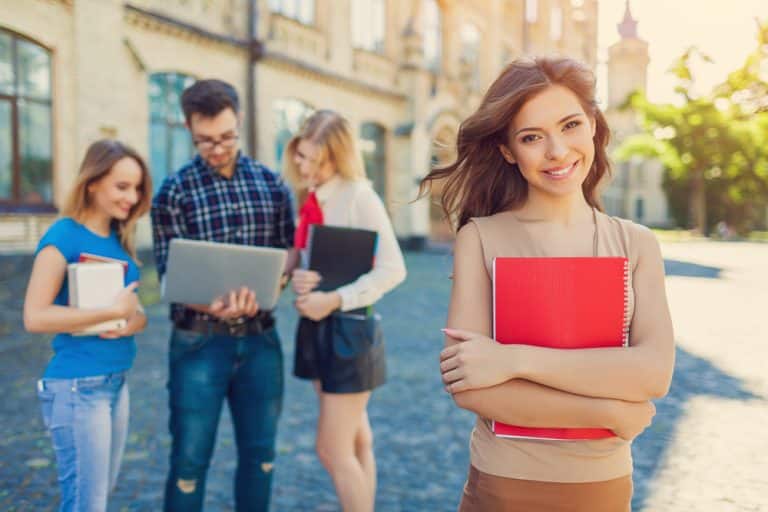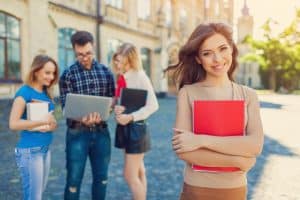 In addition to its professional schools, Duke also offers a variety of undergraduate majors in the arts and sciences, including popular programs in psychology, economics, and biology. The university is committed to providing students with a well-rounded education that prepares them for success in a rapidly changing world.
Furthermore, Duke is home to several unique programs, such as the Duke Global Health Institute and the Duke Marine Lab, which offer students the opportunity to engage in hands-on learning experiences and make a positive impact on the world. These programs reflect Duke's commitment to addressing global challenges and promoting social responsibility.
Academic Programs Offered at Washington and Lee University
Washington and Lee emphasizes the liberal arts, offering degrees in a variety of disciplines, including English, history, biology, and mathematics. The school is known for its rigorous academic requirements, which challenge students to think critically and develop a broad range of skills.
In addition to the traditional liberal arts programs, Washington and Lee also offers several interdisciplinary majors, such as Environmental Studies, Neuroscience, and Poverty and Human Capability Studies. These programs allow students to explore complex issues from multiple perspectives and develop a deeper understanding of the world around them.
Furthermore, Washington and Lee has a strong commitment to experiential learning, offering opportunities for students to engage in research, internships, and study abroad programs. These experiences provide students with hands-on learning opportunities and help them develop practical skills that are highly valued by employers and graduate schools.
Admission Requirements and Selectivity
Both schools have relatively selective admissions policies. Duke, on average, admits around 9% of applicants, while Washington and Lee admits around 18%. Applicants to Duke must submit their high school transcripts, standardized test scores, recommendation letters, and essays. The university also considers factors such as extracurricular activities and leadership experience when evaluating applicants.
Washington and Lee also requires high school transcripts and standardized test scores. Additionally, the school encourages students to submit recommendation letters and essays, though they are not explicitly required.
It is important to note that both Duke and Washington and Lee have holistic admissions processes, meaning that they consider the whole applicant and not just their academic achievements. This allows for a more diverse student body and gives applicants with unique backgrounds and experiences a better chance of being accepted.
Furthermore, both schools offer need-blind admissions, meaning that an applicant's financial situation is not taken into account during the admissions process. This ensures that all qualified applicants have an equal opportunity to attend these prestigious institutions, regardless of their financial circumstances.
Cost of Attendance Comparison
Both Duke and Washington and Lee are private universities, which means they come with a relatively high price tag. Currently, the annual cost of attendance for Duke is approximately $80,000, while the annual cost for Washington and Lee is approximately $75,000.
However, both universities offer generous financial aid packages to help offset the cost of attendance. Duke is committed to meeting 100% of students' demonstrated financial need, while Washington and Lee offers several merit-based scholarships and need-based aid options.
It's important to note that the cost of attendance can vary depending on individual circumstances, such as housing choices and personal expenses. Additionally, both Duke and Washington and Lee offer work-study programs to help students earn money while attending school. These programs provide students with part-time jobs on campus, allowing them to gain valuable work experience and earn money to help cover their expenses.
Financial Aid Availability and Packages
Duke offers both need-based and merit-based aid options to students. The school is committed to making its education accessible to all qualified students, regardless of their financial backgrounds.
Washington and Lee also offers need-based and merit-based aid options. The school awards $51 million in financial aid each year and is committed to helping students achieve their academic goals without incurring significant debt.
In addition to need-based and merit-based aid, Duke also offers work-study programs and low-interest loans to help students finance their education. The school's financial aid office provides personalized assistance to students and families throughout the application process.
Similarly, Washington and Lee offers a variety of financial aid options, including grants, scholarships, work-study programs, and loans. The school's financial aid counselors work closely with students to help them understand their options and make informed decisions about financing their education.
Career Services Available for Students
Both universities offer comprehensive career services to help students transition from college into the workforce. Duke's Career Center offers a wide range of resources, including career counseling, job search assistance, and networking events.
Washington and Lee's Career and Professional Development Office offers similar services, in addition to internship and externship opportunities, on-campus recruiting, and industry-specific career advising.
Furthermore, Duke's Career Center provides students with access to a vast alumni network, allowing them to connect with successful graduates in their desired fields. This network can provide valuable insights and connections for students seeking employment opportunities.
Similarly, Washington and Lee's Career and Professional Development Office offers workshops and seminars on topics such as resume writing, interviewing skills, and salary negotiation. These resources can help students develop the necessary skills to succeed in the job market and stand out to potential employers.
Alumni Networks Comparison
Duke has a vast alumni network, with over 170,000 alumni living around the world. The Duke Alumni Association offers numerous opportunities for alumni to stay connected, including regional chapters, affinity groups, and professional development programs.
Washington and Lee's alumni network is smaller but equally committed to community and impact. The Washington and Lee Alumni Association offers numerous opportunities for alumni to stay connected, in addition to professional development and community service programs.
One of the unique features of Duke's alumni network is the DukeGEN program, which connects alumni entrepreneurs with each other and with current students interested in entrepreneurship. This program has led to numerous successful startups and collaborations. Additionally, Duke alumni often give back to the university through philanthropy, with over $700 million raised in the past five years alone.
Washington and Lee's alumni network has a strong focus on mentorship, with the Alumni Career Network connecting current students with alumni in their desired fields. The university also has a unique program called the Alumni Admissions Program, where alumni interview prospective students and provide feedback to the admissions office. This program helps to ensure that the university continues to attract the best and brightest students.
Research Opportunities Available at Duke and Washington and Lee University
Duke is renowned for its robust research programs and commitment to innovation. The university offers numerous opportunities for students to get involved in research, including independent studies, fellowships, and research assistant positions.
Washington and Lee's faculty members are also heavily involved in research, and the school offers several research grant opportunities for students. Additionally, the university has a strong emphasis on interdisciplinary research, encouraging students to explore different fields of study and collaborate with peers from diverse disciplines.
Conclusion
Overall, both Duke University and Washington and Lee University offer excellent educational opportunities and unique campus experiences. Whether you're interested in a large, research-oriented university or a small, liberal arts college, both schools have a lot to offer.
We hope this article has helped shed some light on the similarities and differences between these two outstanding institutions, and that it will assist you in making your decision on which university to attend.
Segue to AdmissionSight
At AdmissionSight, we firmly uphold the conviction that every student is entitled to the chance to pursue their dreams at their preferred college. Our mission is to equip you with the expert advice and unwavering support you need to secure a place at the schools you aspire to attend.
Don't let your future hinge on uncertainty. Reach out to AdmissionSight today to arrange a complimentary consultation and embark on the journey toward realizing your dreams. With our expert mentorship and steadfast support, the sky's the limit.