Duke Legacy Acceptance Rate
Does Duke Consider Legacies?
Does Duke consider legacies? The Duke Alumni Association is delighted to be in a position to provide guidance and support to the children and grandchildren of Duke alums who are thinking about enrolling at Duke as undergraduates.
The organization act as a voice of support for any alumni kid or grandchild who applies for undergraduate admission. This is a part of the service that is provided to the families of all graduates, and the family does not need to make a separate request for it. Although DAA does not actively evaluate applications or make admissions decisions, they do give applicants and their families information and guidance during the admissions process.
What Counts As A Legacy At Duke?
You may wonder "What counts as a legacy at Duke?" A testimonial to the unique qualities of Duke University is that the children and grandchildren of previous students frequently list Duke University as one of the universities that they are contemplating applying to.
The school places high importance on maintaining strong family ties that span multiple generations. However, as a result of the historically high number of candidates, navigating the admissions process at Duke is currently more difficult than it has ever been.
What Percent of Duke Students Are Legacies?
What percent of Duke students are legacies? The Duke survey does not disclose Duke legacy acceptance rate standing before the Class of 2023, and Duke does not publish legacy figures anywhere else. That is to say, it is difficult to create a complete pattern of how many legacies they allow in from one year to the next.
During each admissions season, legacies are one of the issues that they try to avoid being on record about. On the other hand, this could present a challenge for parents who are looking for information about the Duke legacy acceptance rate. It might be distressing to not know whether or not your student will be accepted, but there are several things you can do to improve their chances.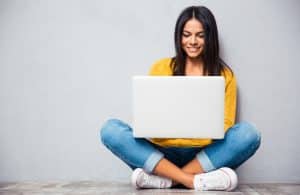 In the first-year survey conducted by The Chronicle, respondents were asked to describe how they came to attend Duke University, including whether they were legacy students or first-generation students, the type of high school they attended, the median income of their households, and whether or not they receive financial aid.
Sixty percent of the 380 respondents submitted an Early Decision application to Duke, while forty percent submitted Regular Decision applications. Four percent of the total number of students on the waitlist were ultimately allowed to enroll. Only three of the respondents were recruited to play for their respective high schools' varsity teams.
A larger-than-usual number of students from the Class of 2024 decided to postpone their enrollment. As a result, around 11% of students in the Class of 2025 decided to take a gap year, while just 2% of students accepted from the Class of 2023 did so.
When it comes to Duke legacy acceptance rate, schools tend to be a little bit secretive about this information. A poll of 380 respondents found around 22% of freshmen at Duke had parents or siblings who have attended the university. On the other hand, approximately 9.5% are the first in their family to attend college.
Every applicant to Duke is given a comprehensive review after they have been considered. Even though having alumni connections does not in any way guarantee admission to Duke, the institution does consider alumni status when evaluating applications since it cherishes significant connections to Duke and the traditions it upholds.
Does Being A Legacy Help At Duke?
Of course, one popular question would be "Does being a legacy help at Duke?". Your status as a legacy will almost certainly work in your favor when applying to Duke. However, being a legacy alone is not sufficient to ensure entrance into the competition towards the Duke legacy acceptance rate. Because of how competitive Duke has become, especially in recent years, there is a possibility that not all or even the majority of legacy candidates will be accepted into the university.
The acceptance percentage for students applying through the regular decision process has been consistently around 5%, with a record low of 4.3% for the class of 2025 and most recently 4.6% for the class of 2026. This is a very reasonable price in comparison to others.
The first thing to think about is submitting an Early Decision application. The acceptance percentage for Duke's undergraduate education program was 21% for the Class of 2026. ED is an excellent choice for legacy candidates in particular. "Legacy students were more likely to apply early decision to Duke than they were to apply during the regular selection round for the Class of 2025—81.7% versus 54.4%, respectively."
Applying for ED will be of tremendous assistance to your student; nevertheless, it is critical that whenever they apply, their application stands out from the crowd.
Scott Lindroth, a professor of music, posed a question regarding the shifting landscape of undergraduate admissions and how the University would respond to critiques regarding legacy-based and Early Decision admissions. He inquired how the University would handle the situation.
Price reacted by stating that recent challenges to the use of affirmative action have also brought up legacy admissions. In addition, he stated that in his opinion, the purpose of the undergraduate admissions process is not necessary to choose individuals based on their position at the time of application but rather to identify those people who would flourish if they were to receive a Duke education.
"We're trying to look at the life trajectories of those students and trying to predict when given a Duke education, which of those students will thrive," said Price. "All of the factors that [Dean of Undergraduate Admissions Christoph Guttentag] and his team bring to play, I think deserve to be a part of that equation."
Price added, "We're an institution that was made in a family—the Duke family. We bear the name of that family. We represent family, we talk about family, so how does that translate into the way we behave? The idea that you would ban legacy admissions, or ban any particular factor as a consideration, is troublesome."
Besides the legacy status, schools consider a lot more factors. The academic rigor of an applicant's secondary school record, class rank, grade point average, scores on standardized tests, the application essays they submit, the recommendations they receive, their extracurricular activities, talent or ability, and character or personal qualities are the eight criteria that Duke considers to be "very important" in their admissions process.
Interviews, first-generation status, legacy status, geographical residence, state residency, religious affiliation, racial/ethnic status, volunteer experience, work experience, and the level of an applicant's interest are some of the factors that Duke "considers," despite the fact that none of these factors are rated as "important."
The university's goal is to create what it calls a "collaborative community of intellectual explorers," and to accomplish this goal, it is searching for individuals who have a diverse set of skills both inside and outside of the classroom.
According to Christopher Guttentag, who is in charge of admissions, candidates that stand out from the crowd have "potential and the inclination to use it." Before taking into consideration an applicant's grades, recommendations, or test results, Duke examines the applicant's extracurricular activities and any writings they have submitted. The evidence that a student has made a meaningful impact in the world is the most valuable aspect of their extracurricular activities.
Students can demonstrate this in a variety of contexts, including academic competitions, athletics, and volunteer work. Being recruited as an athlete to join one of Duke University's 27 Division I sports teams is certainly advantageous for prospective students. A little less than five percent of first-year students are considered to be "recruited athletes."
How Important Are Legacy College Admissions?
How important are legacy college admissions? At some universities, the legacy status of the applicant is a significant factor in the admissions process. Research that was conducted in 2011 found that legacy students "had a 45% greater likelihood of acceptance" than other applicants at the top 30 colleges in the United States.
Students that come from prestigious families are given significant advantages when applying to selective schools like Princeton. Although only 5.5% of all applicants were selected for admission to Princeton for the class of 2022, one-third of legacy applicants were given an acceptance letter.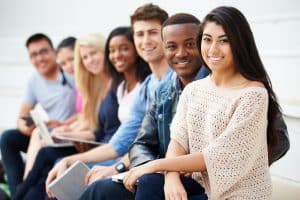 Several colleges do not provide legacy students any sort of advantage. In general, less selective colleges do not take legacy status into consideration during the admissions process, in contrast to the more competitive schools.
Legacy status can play a significant impact on admissions decisions at Ivy League colleges and other prestigious universities; however, this is not the case at all of these schools. For example, MIT and the schools affiliated with the University of California do not consider legacy when making admissions decisions.
Legacy status is utilized by private colleges and universities more frequently than by public schools. In a poll conducted by Inside Higher Ed in 2018, 42% of admissions directors at private schools reported that their institutions take legacy status into consideration. On the other hand, only 6% of admissions directors at public schools reported doing the same.
According to research published by the Pew Research Center in 2019, most institutions admit the majority of the students who apply to them. In 2017, only 17 educational institutions accepted fewer than 10% of the applicants, while 29 educational institutions accepted 10% to 20% of the applicants. When compared to other factors, legacy status does not have a significant effect on admissions decisions at schools that are not among the most selective.
The legacy status also does not guarantee candidates a slot. Even at prestigious universities such as Duke, the vast majority of legacy students who apply still do not obtain an admission letter and do not make it to the pool of students in Duke legacy acceptance rate.
Colleges seek to create well-rounded classrooms that are made up of specialists, but they are also concerned about their enrollment rate, and as a result, they want to admit suitable students who will enroll in the school.
Applying as a legacy is one way to demonstrate interest, and it can be a signal to colleges that, if admitted, you are likely to attend the institution because you already have strong emotional ties to the school. Colleges and universities are likewise concerned about the growth and participation of their alumni; granting admission to qualified students of alumni is one way to encourage alumni to provide financially to the institution.
If your academic profile is not as strong as the middle 50% of admitted applicants, then applying as a legacy probably won't be enough to keep you from being placed in the "no" pile. However, there are circumstances in which applying as a legacy can boost your applicant profile.
These circumstances include: It is essential to keep in mind that although having legacy status can offer additional context to your application, it is not sufficient to convince admissions staff to look past bad grades, test scores, activities, and other factors.
In the end, applying as a legacy student can help strengthen an otherwise great application, but it is not sufficient on its own to warrant admission on its own. Before worrying over Duke legacy acceptance rates, students need to think about how their academic profile compares to the admission standards of the university. Consider how their overall application, along with other factors like legacy status, should inform their application strategy come fall.
To increase the likelihood of being accepted into Duke University, you should emphasize how seriously you intend to pursue a degree there and strive to differentiate yourself from other applicants through your application. In the following paragraphs are some advice that will assist you in entering Duke University.
Have no fear of being your authentic self.
Being genuine in your application to Duke is the single most effective approach to differentiate yourself from the tens of thousands of other applicants there are. There is no such thing as perfection, so don't worry about attempting to shape yourself into what you imagine admissions officers at Duke expect you to be. Just keep in mind that there is no such thing as flawless.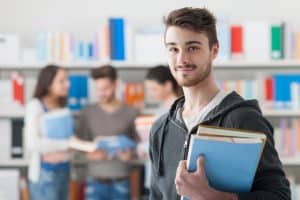 Instead, you should focus on presenting the experiences, aspirations, and successes that have made you the person you are today and who you aim to be in the future. These are the things that have shaped who you are. When applying to Duke, don't be afraid to exhibit your personality and be vulnerable in the sections of the application that allow for it, such as the interviews or the essays.
Get your application in as soon as possible.
Beginning the application process sooner rather than later is one of the simplest and, possibly, most important things you can do to improve your chances of being accepted into Duke University.
You not only demonstrate to the admissions committee that you are serious and eager to become a part of the Duke community when you start and submit your application early, but you also give yourself the time necessary to reflect on why you have chosen to apply to Duke, what you want to contribute to the university, and what you hope to accomplish while you are there.
This sort of reflection will come in handy while you are writing your essays or chatting to an alumni representative during your interview, and it will also help you stand out from the throng.
When it comes to components like recommendation letters, which take the longest to acquire, starting early will give you the time you need to acquire them. Starting early will also give you the time you need to acquire all of the different elements that are needed to complete the Duke application process.
It is important to remember to identify your recommenders well in advance of the deadline and to speak with them about what is expected of them as well as the reasons why you are interested in attending Duke. Beginning early will also give you time to review your application and ensure that it is an accurate reflection of who you are, how you think, and what you want to accomplish while you are attending Duke.
Be consistent.
Even though there are a lot of various parts to the application process at Duke, it is crucial to keep in mind that they all work together to do one thing in the end, which is to convey to the admissions committee who you are.
Because they are the first indication that Duke gets of who you are and how you think outside of your academic history and references, your interview, for example, should build on what you said in your essays. This is because your essays are the most important part of your application.
In the same vein, your extracurricular activities, transcripts, and grades should all work together in tandem with your letters of recommendation. If you approach your application as a whole rather than as a collection of different parts, you will be able to present an image of yourself that is more vivid and consistent.
Admissions to top universities can be stressful and time-consuming. It is best to start weighing your options early to start your preparations and construct an impressive application profile. AdmissionSight is more than willing to help you achieve a stellar profile. Know more about our programs where you can benefit from and learn more about the processes of your college application. Book an initial consultation with our experts now.