Early Admission vs. Early Decision
Many high school students in their senior year have been wondering about the difference between early admission vs. early decision. Though they both share the same word, early admission is not the same thing as early decision. When you are going through the process of applying to colleges, you may feel as though there are more concepts that you need to become familiar with than there are actual schools that you are interested in attending.
This is a perfectly normal feeling. However, if you are interested in being one of the first applicants, two important terms are frequently thrown around and could easily be confused with one another. These terms are "early action" and "early decision."
What is the Key Distinction Between Taking Early Action and Making Early Decisions?
In a nutshell, the primary distinction between early action and early decision is whether or not you are permitted to think about applying to other schools after you have learned of the decision regarding your admission.
Early action is if you apply to a school using early action, you will find out whether or not you have been accepted earlier than the majority of other students, but you are not required to attend that school if you are accepted. You can instead continue to submit an application and think about applying to other schools that interest you.
On the other hand, Early decision is if you apply to a school using early decision, you will not only find out whether or not you have been accepted earlier than the majority of other students but you will also be bound and committed to attending that school.
If you apply through regular decision, you will find out whether or not you have been accepted later than most other students. These talks about main differences between early admission vs early decision.
In spite of the fact that both of these terms contain the word "early," it is essential that you are aware of the distinctions between them before you decide which option is best for you.
Candidates Eligible for Early Decision
Submit an application to your college of first choice early on (typically in the month of November).
You will be notified of the college's admission decision well in advance of the date that is typically used for notifications (usually by December).
Give their word that they will attend the college if they are accepted and given a financial aid package that is deemed to be sufficient by their family.
Limit your early decision applications to a single school.
Submit applications to additional colleges using the regular admissions process.
If your application is accepted by Early Decision, you must withdraw all of your other applications.
Applicant must send a deposit that is non-refundable well in advance of May 1st.
The Applicants for Early Action
Be prompt in your application.
Get a decision on your admission relatively early in the application process (usually in January or February).
Give serious thought to the acceptance offer, but you are not obligated to make a decision right away.
Submit applications to additional colleges using the regular admissions process.
A decision must be provided to the college no later than the national response date of May 1st.
Why Should We Take Early Action?
Do you have a number of schools on your list, and you are interested in finding out which ones will accept you as a student? It's possible that taking early action is the best option for you.
Because early action lets you find out whether or not you've been accepted earlier, you have more time to consider your alternatives with the peace of mind that comes with knowing there's a place reserved for you at the school to which you've applied.
You should consider applying for early action if any of the following apply to you:
Interested in learning more about your available choices.
You are interested in finding out your admissions decision as soon as possible.
You need additional time to determine which educational institution is the most suitable for you.
Why Should We Take the Early Decision?
Early decision might be the best option for you if you are a high school student who has their sights set on a specific institution and is certain about where they want to pursue their education after graduation. Early decision allows you to find out whether or not you have been accepted to the school of your dreams, and it also lets the school know that you intend to enroll there.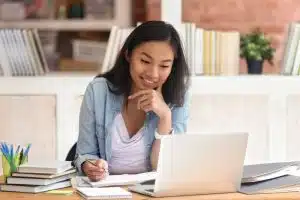 This is useful if you have already eliminated all of the other options on your list and are eager to find out whether or not you have been accepted.
If any of the following apply to you, early decision might be the way to go:
You should have a clear idea of which school you want to attend.
You are interested in finding out your admissions decision as soon as possible.
You have a strong commitment to the educational institution to which you are applying.
In the end, submitting an application for early admission or early decision is most appropriate for a student who meets all of the following criteria:
Carries out extensive research on various colleges.
Is certain beyond a shadow of a doubt that college is the top option.
Has located a college that meets his or her needs in terms of academics, social life, and geographical location.
Has SAT scores, grade point average, and class rank that are at or above the level required by the college admissions office.
Maintains a solid academic record over the course of his or her entire academic career.
And it is not advisable for a student to submit an application to participate in an early admission or early decision plan if the student:
Has not conducted extensive research on the various colleges.
Is applying early the only way to get out of the stress and paperwork?
Has not made a firm decision to attend the college she was accepted to.
Is only applying early because their friends are doing so.
To improve their grades, they need to have a successful senior fall semester.
Students and colleges alike can benefit from applicants who submit their materials in a timely manner. Schools that use early decision programs have a tendency to have acceptance rates that are higher for the applicants who use those programs than they are for the overall applicant pool.
In addition, submitting an application early has many advantages for a student who is set on attending a specific college of the first choice, in addition to the possibility of increasing the likelihood of being accepted. When the student applies early, they are able to:
Decrease the amount of time spent waiting for a decision in order to alleviate stress.
You'll save yourself the time and money it takes to submit multiple applications.
After being accepted, you will have more time to search for housing and make other preparations for college.
If you are not accepted, reevaluate your options and look for work elsewhere.
Early decision is more beneficial to colleges than early action because it enables them to estimate the proportion of accepted students who go on to enroll in the institution. The percentage of students who actually enroll at a school is a significant factor in determining its ranking and its allure to prospective students.
When applying early decision to one school, you should not apply early decision to any other schools because this is a binding decision. It is also important to note that if you apply early decision to one school, you should not apply early decision to any other schools.
However, if you want to have a safety net in place in the event that you are not accepted to the school of your dreams, you might want to consider applying to other schools either through early action or by the regular admissions deadlines.
Students who have maintained strong grades throughout their junior year and have scored well on standardized tests are better candidates for early application. If your application would be strengthened by higher grades earned in the fall semester or if you are scheduled to take the ACT or SAT in the fall, you might want to hold off on applying until regular admission opens up.
Before submitting an application, a student who intends to use early decision must, above all else, have made up their mind about what college they want to attend.
Early action provides applicants who are ready to submit their applications but are unsure of their preferred program options with more flexibility. For the most competitive applicants, getting an early admission offer could ultimately mean a senior year that is less stressful.
The Drawbacks of Submitting your Application too Soon
Students are put under pressure to make weighty decisions when they are required to commit to attending a single college before they have had the opportunity to investigate all of their available options.
Students who apply under Early Decision plans receive offers of admission and financial aid simultaneously, and as a result, they will not be able to compare financial aid offers from other colleges. This results in a reduction in the number of financial aid opportunities available. Applying for financial aid early can be a risky proposition for students who are dependent on this type of assistance.
Time pressure for other applications: the majority of colleges do not announce their admission decisions to students who applied for Early Decision or Early Admission until the 15th of December. Because of the typical cutoff dates for applications, this means that if a student's Early Decision college application is denied, they have only two weeks to submit their other applications to other schools before the deadline.
Encourage yourself, who are applying early to college, to prepare additional applications while they wait to hear back from the college of their first choice about whether or not they have been accepted.
Applicants who find out early that they have been accepted into a college may feel as though they no longer need to put in the effort necessary to achieve their goal of getting into that college because they have already achieved it. Students who apply early to colleges should be aware that if their academic performance falters during their senior year, the colleges may withdraw their offers of admission.
In addition to this, early decisions have legal weight, a much more important aspect of early admission vs early decision. However, if you have a valid reason for turning down an early decision offer from a college, the institution will typically allow you to withdraw from consideration without any sort of financial penalty.
One of the most common reasons for not being able to accept the offer is because of financial constraints. Sometimes a student will not be awarded the necessary grants or financial aid package, and as a result, they will not be able to afford to continue their education.
Other situations that qualify as a "good reason" for an absence from school include a sick parent or member of the family, a serious health problem, an accident, or something comparable.
If You Don't Have a Good Reason for What You're Doing, There Could be Consequences
The early decision is interpreted slightly differently at each institution, but students should be aware that once made, it cannot be changed. If you explain that "I'm sorry but this college is not for me like I thought it was," some educational institutions will be understanding and let you off the hook. However, this is not the view held by all colleges regarding early decision.
Furthermore, early decision is not a legally binding document but rather an honor bound agreement. Having said that, you are required to sign a contract stating that you will attend the school in the event that you are accepted there. If you have been accepted to the event but do not show up, there are a few different things that could take place.
Your High School Will Receive Information From Colleges
In the early decision application process, your high school is frequently a factor to be considered. They will occasionally give their approval for your early decision application. If other students apply to the same college in the future, your decision to withdraw could hurt their chances of being accepted early decision.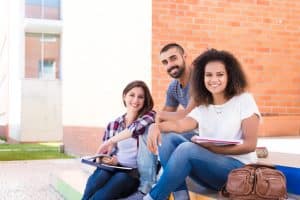 It is possible that your high school counselor will discuss the situation with the other schools to which you have applied, thereby lowering the likelihood of you being accepted to any of those schools.
It is essential that you are aware that after you have submitted an early decision application to one college, some high schools will not send your transcript or any other information to any other colleges that you apply to.
Offers from colleges are rescinded if they determine that the applicant applied in bad faith or to two or more schools.
Under the early decision, there are some students who will actually submit applications to two or more schools. Students who have been accepted to both schools run into a problem. If you turn down one offer and the college discovers that you have also submitted an early decision application to another college, you may find that the colleges discuss your situation with one another and decide to withdraw both of their offers to you.
The Sharing of College Lists
In a similar vein, many different colleges communicate with one another by exchanging "lists" of the students who have applied using the early decision process. Have you applied too early decision programs at two schools, both of which share these lists? There is a very good chance that neither college will accept you. College admissions offices receive inside information from guidance counselors, alumni, and even current students.
The colleges required deposits
Some universities demand a deposit be submitted along with your early decision application. If you withdraw from an earlier decision offer without a compelling reason, it is highly unlikely that you will be able to get this money back.
The decision to reject an early decision offer could have significant repercussions for your professional and personal life in the future. It is beneficial to conduct research if you are contemplating changing your mind about an early decision. But keep in mind that this is also a verbal agreement based on honor.
Do not apply for an early decision without putting some serious thought into it. It may come back to haunt you in the form of rejection letters from other colleges and throughout the rest of your academic career.
What is early decision II?
What is early decision II? What exactly does early decision II entail? Nearly one hundred different colleges and universities currently make the Early Decision II application option available to prospective students. What aspects of Early Decision II set it apart from its predecessor, Early Decision? Timing is the single most important factor here.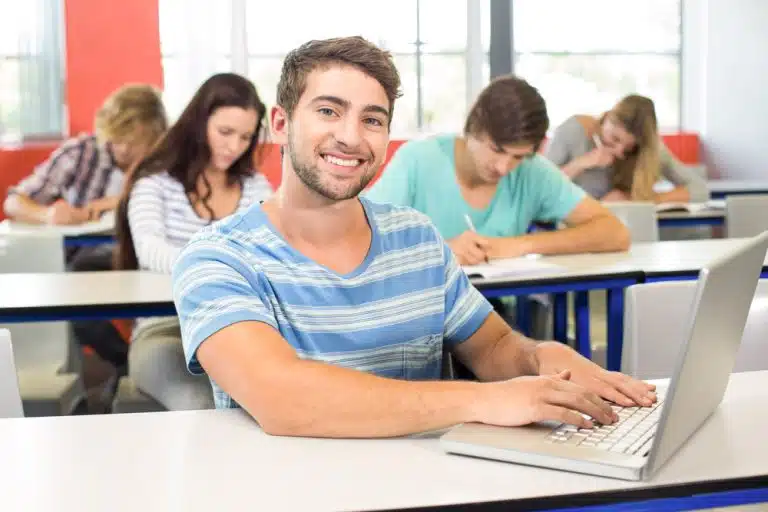 When you submit an application during the regular round, you indicate that you are willing to be bound to the school. What is early decision II? Early Decision II is very comparable to Early Decision in the sense that you are committing to attend the school if you are accepted into it; however, the deadline for submitting your application is approximately the same time as the deadline for the regular round of applications.
When Early Decision II is applied, it has the same level of legal weight as the original Early Decision. You will be required to sign a contract that states you will attend the school in question if you are accepted there.
Even though the Early Decision contract and the Early Decision II contract are not legally enforceable, if you do not have exceptional reasons for not attending your Early Decision II school, such as a significant shift in your personal or financial circumstances, this may have a negative impact on your chances of getting into other colleges.
If a school regularly shares lists of Early Decision and Early Decision II students with other schools, then even if you are on a list of students who were granted early admission, you might not be granted admission to other schools that have been informed of your status.
Early admission vs. early decision deadline
Early admission vs. early decision deadline. The early admission deadline is different from the early decision deadline. The deadline for early admission applications (as opposed to early decision applications) is typically set for November 1st, but this date may be moved up or down depending on the college. This is typically the difference between early admission vs. early decision.
Students can expect to receive a response by the middle of December, well before the regular application deadlines of most colleges, which are in January. If a student's application for early admission is denied, they will be placed in the regular admissions pool and may not hear anything further about their status until the middle of March or the middle of April. A great note on early admission vs. early decision deadline.
Does submitting your application earlier increase your chances of being accepted?
Many students are under the impression that submitting their applications earlier will result in less competition and will improve their odds of being accepted. This is not true all of the time. The percentage of early applicants that colleges accept and the proportion of the class that is admitted early both vary from college to college.
There may be a correlation between higher admission rates for Early Decision applicants and stronger profiles among candidates opting to apply for Early Decision. Students should inquire with the admissions office of their chosen school about whether or not the Early Decision applicants are held to a higher standard than regular applicants and then consider whether or not it is in their best interest to submit their applications early.
The moral implications of making quick decisions
An Early Decision agreement form that spells out the plan's conditions must be signed by the student who is applying under early decision, as well as by the student's parent and counselor if the student is using the Common Application or the application forms of certain colleges.
Make sure that your school's policy for early-decision applications is to send the student's final transcript to only one college; anything else is unethical and should be made clear in your school's handbook and at any college planning events that your school hosts.
Always bear in mind
The specifics of the Early Decision and Early Admission programs vary, which is why students should get information as soon as possible directly from the admission staff at the college that is their first choice.
Applicants who wish to participate in Early Decision or Early Admission must take either the SAT or SAT Subject Tests in October for their scores to be delivered to the college on time.
At AdmissionSight, we know there are a lot of other questions students and their families may have about the admissions process. Feel free to set up an appointment today. AdmissionSight is ready to answer any of the questions you have. Reach out today to learn more about the admissions process.