Emory University vs Pomona: Which is the Better Option?
Choosing the right college for higher education is a big decision. With so many options available, it can be challenging to decide which college offers the best fit for students. Two colleges that often appear on the radar of prospective students are Emory University and Pomona College. Both schools have a commendable reputation for academic excellence, faculty, research quality, and student life culture. Let's explore Emory University vs Pomona College individually and compare them thoroughly.
Pomona
Founded in 1887, Pomona College is a private liberal arts college located in Claremont, California. It is a member of the Claremont Colleges Consortium and is regarded as one of the best liberal arts colleges in the United States.
Pomona College has a student population of approximately 1,700 and a student-to-faculty ratio of 8:1, ensuring small class sizes and personalized attention from professors. The college offers over 48 majors and minors, including popular programs in economics, psychology, and computer science.
Aside from academics, Pomona College has a vibrant campus life with over 300 student organizations, including a student-run radio station and a community service organization. The college also has a strong athletic program, with 21 varsity sports teams competing in the NCAA Division III.
Emory University vs Pomona: Academic Programs and Majors
Emory offers over 70 majors, while Pomona offers 48. Both colleges have a diverse range of academic programs and majors, ensuring students have ample options to choose from. Pomona has a more extensive curriculum list in humanities programs than Emory.
Emory University offers majors such as biology, business, engineering, and psychology, to name a few. Still, Pomona's academic programs primarily focus on the liberal arts. Students interested in pursuing business, medicine, or law degrees may find Emory more accommodating.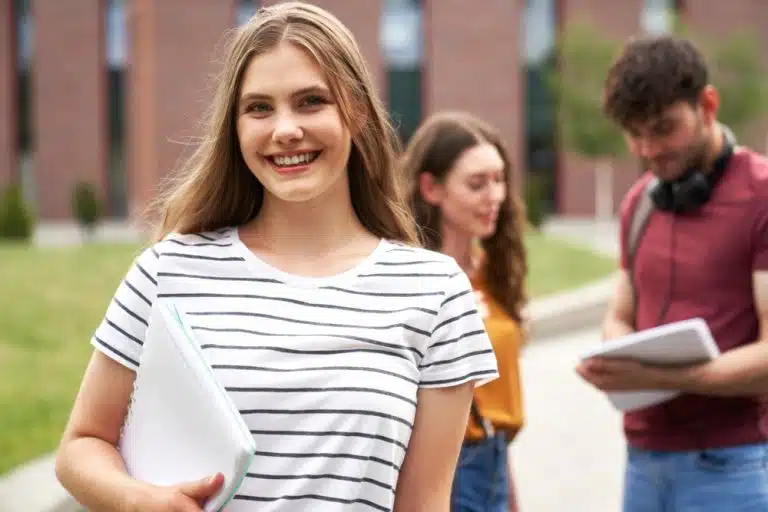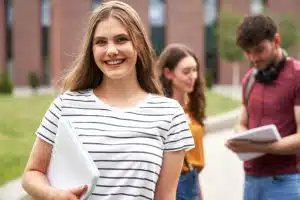 It is worth noting that both Emory and Pomona offer interdisciplinary programs that allow students to combine multiple fields of study. Emory's Interdisciplinary Studies Program allows students to create their own major by combining courses from different departments.
Pomona's Interdisciplinary Program in Neuroscience is an example of a program that combines courses in biology, psychology, and philosophy. These interdisciplinary programs provide students with a unique opportunity to explore their interests and create a personalized academic experience.
Student Life and Culture: Emory University vs Pomona
As for student life and culture, both colleges offer different experiences, and it depends on an individual student's preferences. Emory is situated in a city setting with a diverse student body, whereas Pomona has more of an intimate student community on a smaller campus.
Emory University has over 400 student eco-friendly and cultural groups available on campus, emphasizing diversity and inclusiveness, giving students access to a vibrant social life. Pomona College also has a range of clubs, but its focus is on building close relationships and a supportive environment to foster learning.
Emory University is known for its active Greek life, with over 30 fraternities and sororities on campus. These organizations provide students with opportunities to develop leadership skills, participate in community service, and form lifelong friendships.
In contrast, Pomona College does not have a Greek system, but instead, students can join one of the five on-campus societies that offer similar social and networking opportunities.
Both Emory and Pomona offer a variety of cultural events and activities throughout the year. Emory hosts an annual International Festival, showcasing the diverse cultures represented on campus, while Pomona's Smith Campus Center hosts weekly cultural events, including film screenings, lectures, and performances. Additionally, both colleges have a strong commitment to community service, with numerous opportunities for students to get involved in local and global initiatives.
Admission Process and Requirements: Emory University vs Pomona College
The admissions process at both Emory University and Pomona College is highly competitive. Emory's acceptance rate is 13%, while Pomona's acceptance rate is 7%. Both universities consider an applicant's academic achievements, extracurricular activities, standardized test scores, recommendations, and essays during the selection process.
Aside from academic achievements and extracurricular activities, Emory University also values community involvement and leadership skills. Applicants who have demonstrated a commitment to community service and leadership roles are highly regarded during the selection process.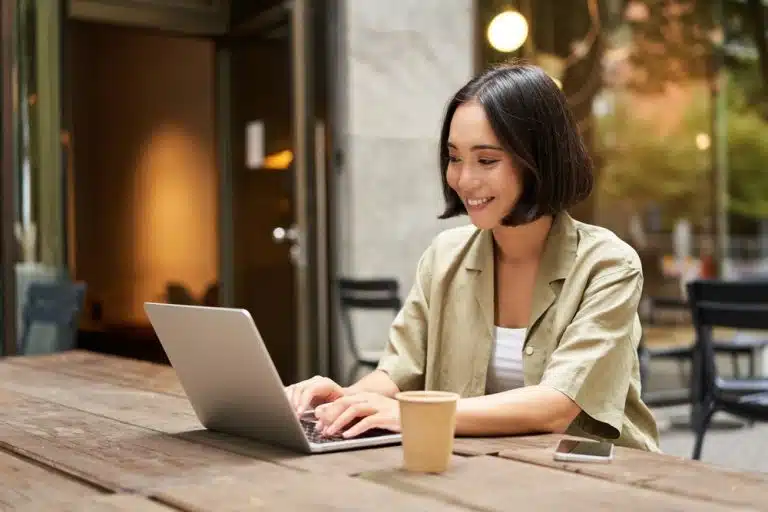 Pomona College, on the other hand, places a strong emphasis on intellectual curiosity and creativity. The college seeks students who have a passion for learning and are willing to explore new ideas and perspectives.
Both Emory University and Pomona College offer need-blind admissions, which means that an applicant's financial need is not taken into consideration during the selection process. However, both universities have generous financial aid programs that provide assistance to students who need it.
Emory University offers need-based financial aid, merit scholarships, and work-study programs, while Pomona College provides need-based financial aid and merit scholarships that cover up to the full cost of attendance.
Financial Aid and Scholarships: Emory University vs Pomona
The cost of attending a college involves tuition fee, room, board, and other expenses. Both colleges offer financial aid and scholarships to help ease the financial burden for students.
For Emory, nearly two-thirds of its students receive financial aid. In contrast, at Pomona, 52.2% of undergraduate students receive financial aid. Both universities offer need-based financial aid, including grants, work-study programs, and loans. Emory University students can also apply for merit scholarships.
It is important to note that the average financial aid package at Emory is higher than that of Pomona. Emory's average financial aid package is $53,804, while Pomona's is $51,236.
Additionally, Emory offers a program called Emory Advantage, which guarantees to meet 100% of demonstrated financial need for all admitted students. Pomona, on the other hand, does not have a similar program. However, Pomona does offer a scholarship program called Pomona College Scholars Program, which provides full-tuition scholarships to a select group of students each year based on academic merit and financial need.
Faculty, Research, and Teaching Quality: Emory University vs Pomona College
Both Emory University and Pomona College have a highly qualified and experienced faculty. Emory University faculty comprises experts in different fields who are committed to providing quality education. Emory's faculty also has numerous international researchers and scholars from top institutions worldwide.
Pomona College emphasizes undergraduate teaching, and the faculty comprises experienced professors who specialize in their respective fields. Both colleges have research opportunities, and students can be a part of ongoing projects related to their major.
Emory University has a strong focus on research, and the faculty is actively involved in conducting research in various fields. The university has several research centers and institutes, including the Emory Vaccine Center, the Emory Center for AIDS Research, and the Emory Alzheimer's Disease Research Center. Students have the opportunity to work with faculty members on research projects and gain hands-on experience in their field of study.
Pomona College has a unique approach to teaching, with a focus on interdisciplinary studies. The college offers several interdisciplinary majors, such as Environmental Analysis, Neuroscience, and Media Studies.
The faculty members are experts in their respective fields and encourage students to explore different areas of study. Pomona College also has a strong commitment to diversity and inclusion, with a diverse student body and faculty.
Career Opportunities for Graduates: Emory vs. Pomona
Post-graduation career opportunities available to Emory and Pomona graduates vary. Emory University graduates tend to choose job opportunities in fields such as finance, healthcare, and education.
Pomona College graduates, on the other hand, pursue careers in media, government, and nonprofit organizations. Both colleges prepare their students for successful careers through personalized career services and internship programs.
Emory University has the Career Center that provides career development and supports alumni in job search and networking. Pomona College offers similar services to help students adapt their academic experiences to their career aspirations.
However, there are some differences in the types of internships offered by these two colleges. Emory University offers more internships in the corporate sector, while Pomona College focuses more on internships in the public sector.
This difference in focus can impact the career paths of graduates, as they may be more likely to pursue careers in the sector where they gained the most experience during their internships.
Another factor that can impact career opportunities for graduates is the location of the college. Emory University is located in Atlanta, Georgia, which is a hub for many large corporations. This can provide graduates with more job opportunities in the corporate sector. Pomona College, on the other hand, is located in Claremont, California, which is close to Los Angeles. This proximity to the entertainment industry can provide graduates with more opportunities in media and entertainment.
Student-to-Faculty Ratio and Class Size Comparison between the Two Institutions
Both Emory University and Pomona College offer small class sizes, which is an essential factor in personalized education. The student-to-faculty ratio for Emory University is 9:1, while Pomona College's is 8:1. Both ratios indicate close interaction between faculty and students, where students get individual attention and guidance to excel in academics.
However, there is a slight difference in the average class size between the two institutions. Emory University has an average class size of 19 students, while Pomona College has an average class size of 15 students.
This means that students at Pomona College may have even more opportunities for individualized attention and participation in class discussions. Despite this difference, both institutions prioritize small class sizes and close faculty-student interaction to provide a high-quality education.
Campus Infrastructure and Facilities: Comparing Emory University with Pomona College
Emory University and Pomona College both have excellent facilities when it comes to campus infrastructure. Emory University has a 630-acre campus featuring modern facilities such as science and art centers, libraries, theaters, and recreational facilities such as gymnasiums and pools. Pomona College has a smaller and more intimate campus with beautiful architecture and green spaces.
It includes libraries, science centers, and recreational spaces like swimming pools and fitness centers. Both colleges offer state-of-the-art facilities to enhance the students' college experience.
However, there are some differences in the facilities offered by the two colleges. Emory University has a larger number of research centers and laboratories, which provide students with ample opportunities to engage in research and innovation.
On the other hand, Pomona College has a strong focus on sustainability and has implemented several eco-friendly initiatives on its campus, such as solar panels and water conservation programs. Additionally, Pomona College has a unique facility called the Organic Farm, where students can learn about sustainable agriculture and participate in farming activities.
Student Community Engagement and Volunteerism at Emory University and Pomona College
Emory actively encourages community engagement and social responsibility. The university's Center for Community Partnerships actively seeks partnerships in communities within Atlanta, giving students ample opportunities to engage with and serve neighboring communities.
Pomona College's Center for Community Engagement and Internships offers a range of programs and services aimed at connecting the school and the community, offering students community engagement service opportunities for academic credit.
At Emory University, students can participate in a variety of community service programs, including the Emory Cares International Service Day, which is a day of service that takes place in cities around the world. Additionally, Emory's Volunteer Emory program offers students the chance to volunteer with local organizations and non-profits throughout the year.
Pomona College's commitment to community engagement extends beyond the local community. The college offers a range of international service opportunities, including the Pomona College International Internship Program, which allows students to work with organizations in countries such as India, Ghana, and China. These programs provide students with the chance to gain valuable experience while making a positive impact on communities around the world.
Sports Teams, Athletics, and Fitness Opportunities for Students at Both Schools
Students interested in sports will have various options to choose from both Emory University and Pomona College. Emory University's varsity athletic program participates in NCAA Division III, and they have over 18 sports. Pomona College provides its students with an equally enriching sports experience, offering 21 varsity sports. Both schools have top-rated athletic facilities, fitness centers, and recreational areas to cater to the needs of students.
Additionally, both Emory University and Pomona College offer a wide range of intramural sports and fitness classes for students who want to stay active but may not want to participate in varsity athletics. These programs provide opportunities for students to engage in friendly competition and learn new skills while staying healthy and active.
Some popular intramural sports at Emory University include flag football, basketball, and soccer, while Pomona College offers options such as ultimate frisbee, dodgeball, and volleyball. Fitness classes at both schools range from yoga and Pilates to kickboxing and dance, ensuring that there is something for everyone to enjoy.
The Impact of Location on Internships, Experiential Learning, and Research Opportunities at Emory University vs. Pomona College
The location of a college profoundly affects the opportunities its students can tap into, and this is no different for Emory and Pomona. Emory's location in Atlanta provides various internship opportunities in first-rate research facilities, hospitals, and business centers. Pomona College's location in California gives students practical exposure to Hollywood and the tech industry, and choices in research laboratories, government agencies, and numerous world-renowned museums.
Furthermore, Emory's location in the Southeastern United States allows for unique opportunities in public health research and community engagement, as the region faces distinct health challenges and disparities.
Pomona College's location in Southern California also offers opportunities for students to engage with diverse communities and social justice issues, particularly in regards to immigration and environmental justice.
Alumni Network & Career Services Comparison between the Two Institutions
Graduates of both Emory University and Pomona College have the advantage of being part of a large alumni network. The schools provide active alumni associations, alumni chapters, and job networking services targeted to support alumni succeed professionally and connect with students and other alumni.
Emory University's alumni comprise globally influential personalities in fields like business, politics, and entertainment. Pomona College alumni network comprises Nobel laureates, Pulitzer Prize winners, and celebrated writers, among others. Both alumni networks provide valuable resources that add to the college's reputation, and present opportunities for future generations of students to learn.
Conclusion
It's hard to say which school is the better option between Emory University and Pomona College. Both colleges provide excellent academic programs, faculty, research, and infrastructure facilities, and their distinctive student life cultures make them attractive to different students from around the world. Ultimately, it depends on individual student preferences, and to determine which college suits them better, research, multiple college visits, and expert advisors' insights can guide individuals to make informed decisions.
However, it is worth noting that Emory University and Pomona College have different approaches to career services. Emory University has a dedicated Career Center that offers a wide range of services, including career counseling, job and internship search assistance, resume and cover letter reviews, and career fairs. The Career Center also provides resources for graduate school preparation and professional development. On the other hand, Pomona College has a unique approach to career services, with a focus on helping students explore their interests and passions. The college offers a variety of programs, such as the Career Development Internship Program and the Summer Experience Grant, that allow students to gain hands-on experience in their desired fields. Pomona College also has a strong alumni network that provides mentorship and networking opportunities for students.
Overall, while both Emory University and Pomona College have strong alumni networks, they differ in their approach to career services. Students should consider their career goals and preferences when choosing between the two institutions.