Engineering Schools in Georgia
Engineers are committed to improving the efficiency of existing systems and catering to the requirements of a variety of user demographics not only in Georgia but the rest of the world. They create brand-new items for general consumption as well as improve upon previously developed technologies. These experts, with the guidance of the best engineering schools in Georgia, put their expertise to use in a wide range of environments, such as administrative workplaces, construction sites, research facilities, and governmental departments.
Math, science, and business are all intertwined in the study of engineering, which is an interdisciplinary field. Attending some of the best engineering schools in Georgia provides them with foundational knowledge as well as more advanced skills. Students who take general education classes learn how to design experiments, find solutions to problems, comprehend professional responsibilities, and communicate effectively with a group.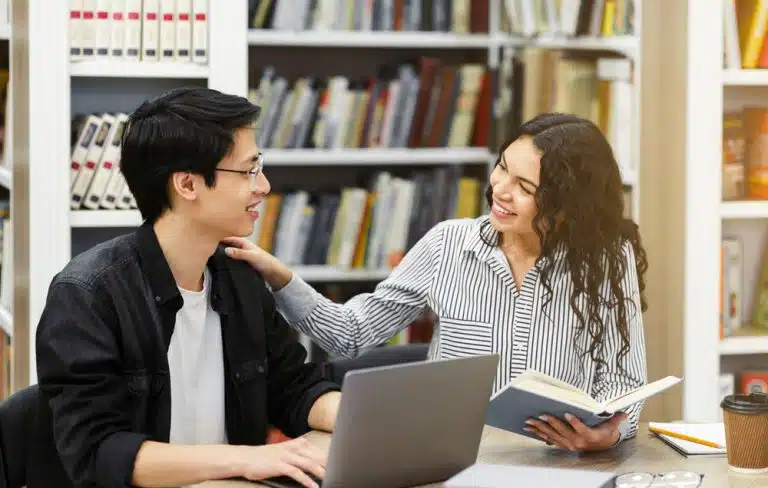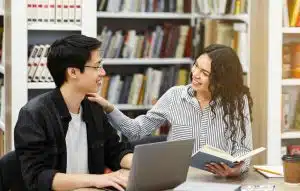 At the beginning of their studies not only in the best engineering schools in Georgia but the rest that offers the degree, students are required to complete foundational coursework in fundamental subjects. These coursework requirements typically include calculus, statistics, physics, chemistry, biology, and systems engineering. After that, students of engineering select a subfield within the larger field to specialize in. Students in higher classes will study more advanced material that is specifically tailored to their areas of interest.
Students enrolled in quality engineering degree programs like the ones in some of the best engineering schools in Georgia will have many opportunities to hone their skills in areas such as critical thinking, communication, and teamwork. Students are able to get practical knowledge that is transferable to a wide variety of fields by participating in lab courses. In addition, the curriculum for engineering includes capstone courses and group projects that give students the opportunity to practice problem-solving and design.
Students are able to identify their community and create professional networks outside of the traditional classroom setting through the use of student clubs and other tools. Participating in an internship or co-op is an excellent way to gain practical experience and understand how theoretical concepts are implemented in practice. Students have the opportunity to collaborate with faculty members on research projects that can lead to positive change in their chosen fields.
How to Choose a Good Engineering School in Georgia?
If you're from Georgia or considered moving there for education, since we already know the dilemma an engineering student has to face, you must now know how to choose a good engineering school in Georgia. Consider the school's location, the degree levels it confers, and your professional aspirations before making a final decision on which engineering schools in Georgia will provide you with the greatest education. Taking into consideration each of these aspects is essential to selecting a school that is a good fit for you.
Location
If you intend to attend classes in person, the location of the school you attend should be a consideration in your decision, particularly if you will be traveling there and back on a regular basis. You should make an effort to pick a location that is accessible via a fair amount of travel time.
Degree Levels
Think about what you want your post-graduation professional trajectory to look like, and factor that into your decision about which school to attend and which degree levels are available at that school. This is significant since different educational degrees confer distinct advantages in terms of one's ability to find work.
Career Goals
The type of college degree that you end up getting will be heavily influenced by the path that you hope to take with your professional life in the future. Within the realm of engineering, there is a diverse selection of subfields from which to select, and the best way to ensure that you will graduate with the job that you want after completing your education is to select a program that is aligned with your long-term professional objectives.
What are the Best Engineering Schools in Georgia?
So, what are the best engineering schools in Georgia? In industries such as commercial development and manufacturing, engineers are absolutely necessary. Large companies with local operations in Georgia, like Georgia Pacific and Vulcan, each employ hundreds of engineers to work on a variety of construction projects. Students considering a major in engineering should be aware of the diverse array of career paths available to them after graduation.
Students who are interested in pursuing careers as engineers need to look no further than the many Colleges and Universities around the state of Georgia. Just in the city of Atlanta, newly graduated engineers have the option of applying to more than 25 distinct engineering businesses, which is an excellent signal for future job placement for prospective students who are debating between various career options. The following is a list of the best engineering schools in Georgia.
Georgia Institute of Technology
The level of academic excellence attained by Georgia Tech has earned it a place of preeminence among the world's most prestigious institutions of higher learning. The university was placed second among public engineering schools and fourth overall in the overall rankings in the year 2020. In addition, the academic programs offered by the institution were ranked in the top four in their respective fields.
Co-ops, service trips, exchange programs, and faculty-led trips are just a few of the many options available to engineering students at Georgia Tech who are interested in going abroad to broaden their experiences. More than 1,200 students take part in these programs each year in order to get valuable work experience and proficiency in a foreign language, both of which will set them apart from their peers. In addition, Georgia Tech collaborates with other universities to offer degree programs tailored exclusively for engineers as part of joint degree programs.
Both students and members of the public are welcome to make use of the various pieces of high-tech equipment that are housed at Georgia Tech. Students are encouraged to develop unorthodox ideas in the Flowers Invention Studio alongside a community that is supportive of their endeavors. In the Aero Maker Space, students studying aeronautical engineering have the opportunity to participate in activities such as prototyping, metal building, and woodworking.
The Georgia Tech Engineering department collaborates with a large number of national laboratories in order to have the greatest possible impact. During their time at Georgia Tech and after graduation, engineering students have the opportunity to work with prestigious institutions such as Sandia Laboratories and Oak Ridge National Laboratory. In addition, the school's collaboration with Emory University and Children's Healthcare of Atlanta gives students the opportunity to make a positive contribution to the improvement of human health.
The cooperative education program, also known as the co-op program, is a five-year course of study that gives students relevant practical work experiences that are related to their career aspirations. Students of engineering have the opportunity to improve their skills and put the theory they've learned in class into practice. Because of the university's longstanding collaboration with local businesses over the past century and a half, these positions are now available.
University of Georgia
Students at UGA are prepared not only with technical knowledge but also with an understanding of the influence that their work has and the capacity to articulate their thoughts. The 2,600 engineering students participate in design-based classroom and field opportunities, which allow them to obtain practical experience. In addition, there is a multitude of dual and combined degree programs that can be tailored to the requirements of each individual student.
As a direct result of the extensive coursework, 97% of engineering students who graduate from the University of Georgia find work within six months of receiving their degrees. The average starting salary for graduates with a Bachelor of Science degree is $62,000. Graduates find work in a variety of settings, including small businesses, large corporations, government agencies, and other organizations.
The faculty members of the College of Engineering are committed to fostering the development of future engineers in their students. In addition to this, they are members of both national and international societies, which means that they are acknowledged as leaders in the field. Nine members of the engineering department's faculty have been honored with CAREER Awards from the National Science Foundation.
Students enrolled in engineering programs at the University of Georgia have access to facilities of a world-class caliber, including fabrication labs, experiential learning workspaces, and a machine shop. Students enrolled in any degree may make use of the teaching labs, which encompass a total area of 23,000 square feet. Students are able to receive significant hands-on experience at these facilities, which is essential for the design and construction industries.
Mercer University
Students at Mercer University are provided with the opportunity to get the requisite research and job experience that is actively sought after by prospective employers. After graduating from the department of engineering, many students go on to secure positions at prestigious companies such as AT&T, General Electric, Gulfstream Aerospace Corporation, and Lockheed Martin. Others choose to further their studies at one of the nation's most prestigious graduate schools.
Mercer Engineering is well-known for the quality of its relationships, which enable the company's engineers to tackle complex problems in the real world. A new software development facility for the United States Air Force officially opened at Robins Air Force Base in 2020 thanks to a collaborative effort between the university and the base. This cutting-edge facility encourages teamwork and establishes a connection between the Warner Robins Air Logistics Complex and the computer engineering program at Mercer.
Mercer Engineering encourages education in engineering for development since they want to provide the greatest service possible to their community. The faculty at the department of engineering have implemented sustainable solutions and worked to enhance the lives of underprivileged groups in more than 35 different countries. Students of engineering are able to acquire significant skills that are necessary for the humanitarian and development sectors by participating in these programs.
Senior design projects are required to be completed by engineering students prior to graduating so that they can use their expertise in practical situations. Under the direction of an engineering professional, several engineers working in small teams collaborate on the design, construction, and evaluation of an engineering system. As a result of working on these projects for clients in the industry, students are given the opportunity to experience the issues that are faced by engineers in the real world.
Georgia Southern University
Students at Georgia Southern University are strongly encouraged to participate in research projects that are directed by a member of the faculty. Undergraduate students in engineering can develop skills in critical thinking, collaboration, and evidence-based learning by engaging in activities such as these. At Georgia Southern, some of the most prominent areas of investigation include robotics, advanced energy systems, cybersecurity, manufacturing, and renewable energy.
At the Paulson College of Engineering and Computing Student Research Symposium which takes place once a year, students share the work that they have done. Students compete for rewards, and they also have the opportunity to network with academic members and executives from the sector. Nearly one hundred posters covering thirteen different topics were exhibited by the engineering department in 2021.
Undergraduate students in the School of Engineering at Georgia Southern participate in the co-op program, which allows them to obtain at least one year of job experience in addition to research. Students are given the opportunity to apply the core knowledge they have gained to actual firms and projects in the real world through this experience. A significant number of engineering students receive job interviews or full-time employment offers from their co-op employer after graduation.
Georgia Southern hosts a number of events under the umbrella of the Industrial Relations Partner Projects in order to make it easier for students and local corporate partners to network with one another. These changes range from speaking with student clubs on campus to participating in career fairs on campus. Georgia Iron Works, Millennium Group, Robins Air Force Base, and Daniel Defense are a few examples of companies that have partnered with us in the sector.
Through participation in student organizations, students have the opportunity to investigate both their professional and personal interests. Over twenty groups at Georgia Southern University are devoted only to serving the interests of engineering students. These organizations cater to a wide range of interests, including those in the scholarly, social, and cultural spheres.
Kennesaw State University
Over 4,500 students are enrolled at Kennesaw State University, making it the second-largest engineering school in the state. The university offers a greater number of degree programs than any other institution in the state. Students have the opportunity to concentrate their studies on specialized subfields of engineering such as mechatronics engineering and factory operations. In addition, students have the opportunity to pursue a range of minors, such as aeronautical engineering, engineering design graphics, manufacturing technology, marine science, and nuclear engineering, amongst others.
The Southern Polytechnic College of Engineering CLUE Center is a facility that is solely devoted to providing student engineers with academic support. Students have access to a wide variety of different tutoring programs, and they are able to communicate with other people who live in the community. Tutoring opportunities are open to engineers who have previously completed the course with a grade of A or B.
The curriculum that Kennesaw State University uses to prepare its graduates to be successful in the engineering field was developed in collaboration with local businesses. The institution works closely with its current partners, the ATP and Surface Mount Technology Association, to advance the cause of superior STEM education in the surrounding community.
Students majoring in engineering at Kennesaw State can put the skills they learn in the classroom to use by participating in one of the many student groups available on campus. The challenge of building a hydraulic system capable of powering a vehicle is given to students by the team competing in the Fluid Power Vehicle Challenge. The Kennesaw State team was able to place second overall thanks to the engineering expertise of its members, who competed against a strong field of teams.
Is It Hard to Get Into Engineering in Georgia?
Is it hard to get into engineering in Georgia? Yes, it is difficult to get into engineering schools in Georgia due to the fact that degrees in engineering are often more difficult to earn than degrees in other fields everywhere in the United States. This is owing to the difficult coursework that is required to acquire a degree in engineering, such as mathematics and science, which most people find difficult to understand.
If, on the other hand, you have a solid understanding of these topics and feel confident using them on a consistent basis in your academic work, then it should not be too difficult for you to enroll in an engineering program in the state of Georgia. The first important thing to consider is where your strengths lie.
Want to learn more about getting into one of the best engineering schools in Georgia? You've come to the right place. At AdmissionSight, we have over 10 years of experience guiding students through the competitive admissions process.
AdmissionSight can help you put your best foot forward when applying to college this fall. Contact us today for more information on our services.