Entry-Level Jobs for Economics Majors
What is an economics major?
Some people might argue that the best entry-level jobs for economics majors are the ones that allow them to make the most of their skill set. Students who major in economics are often praised for their ability to think analytically and critically. They are skilled at manipulating data, understanding how daily transactions contribute to overall economic trends, and recognizing linkages between trends, producers, and consumers. These are transferable skills that can be used in a variety of settings.
The kind of degree you earn will, to some extent, determine the kind of work that you can find after you graduate. A bachelor's degree is typically required for employment in economics, even at the entry level.
You will be well-prepared for careers that require advanced data analysis or modeling if you earn a Bachelor of Science degree in economics. This degree places a heavy emphasis on mathematics and statistics.
Meanwhile, a Bachelor of Arts degree also requires completion of math requirements but the emphasis is placed more on the behavioral side of economics. As a result, it has the propensity to include a greater amount of psychology or sociology in the mix.
Aside from being an economist, here are the entry-level jobs for economics majors:
Jobs ranging from banking and finance to research and sales are just some of the options available to economics majors after they graduate from college. The jobs listed in this section are among the best entry-level opportunities available to economics majors because they pay well and have good job prospects.
Actuary
An actuary is someone who uses mathematical analysis to compute risk and manage it. It is the responsibility of an actuary to conduct research into the probabilities of upcoming occurrences and to devise strategies for reducing the danger of unfavorable outcomes.
A bachelor's degree is the minimum requirement to enter most fields. It is highly likely that you will be teamed up with more seasoned actuaries who can direct your professional growth. In order to obtain certification, you will be required to first submit an application for membership in a professional actuarial society and then successfully complete a number of exams. In your final year of college, you will be able to initiate this process. Before graduating, students should have a passing score on at least one of the qualifying exams, as this is required by many employers.
Personal Financial Advisor
A rewarding way to put your education in economics to use is to become a financial advisor and help people with their investments, insurance, mortgages, taxes, and other financial matters. Financial advisors are individuals who have received training in financial planning and work with clients to establish monetary objectives and determine how those objectives can be attained.
They teach customers about a wide range of topics, from financial plans and budgets to investment strategies and tax concerns. Training for newly hired employees is typically provided on the job, typically under the supervision of senior advisors. Becoming a Certified Financial Planner is typically necessary if one wishes to advance their career in this field.
Healthcare analytics specialist
A great number of information technology companies require healthcare analytics specialists in order to analyze the performance patterns of a variety of hospital departments and recommend ways to simplify and enhance hospital procedures. In order to make projections and identify areas of inefficiency, these professionals examine the data contained within patient files, billing records, and hospital inventories.
A bachelor's degree may qualify you for an entry-level position, but earning a master's degree will put you in a better position to advance in your career. After having worked in the field for a minimum of three years, you will be eligible to submit an application for certification with the American Health Information Management Association.
Statistician
Do you get a kick out of calculating numbers? Statisticians are responsible for collecting and analyzing data in order to identify patterns and connections. They devise surveys, are responsible for data collection, and then communicate the findings to policymakers and other relevant parties.
In order to be successful in this position, you need to have a strong understanding of calculus, probability, survey methodology, and statistical theory. Even though a master's degree is required for the majority of jobs, those with a bachelor's degree in economics may be eligible for some entry-level positions.
Financial Analyst
Financial analysts are responsible for directing the investment decisions made by businesses. They make use of their expertise in quantitative analysis in order to evaluate investment proposals and evaluate financial projections. In order to be successful in this field, you need to be skilled at deriving meaning from various economic and business trends.
Although the Financial Industry Regulatory Authority (FINRA) may require you to obtain a license for certain positions, employers in general do not anticipate that you will already have this license when you start working for them.
Financial Examiner
As a financial examiner, one of your primary responsibilities is to ensure that financial institutions such as banks, credit unions, and brokerage firms are in compliance with the various laws and regulations that are in effect. Ensuring that borrowers are treated fairly and that financial institutions are prepared to deal with any unexpected losses is one of the responsibilities that come with the role. The best preparation for this line of work is a bachelor's degree in economics, preferably one that also includes some study of accounting.
Operations Research Analyst
Analysts who specialize in operations research examine data to assist businesses in resolving issues such as how to best use resources, organize supply chains, and determine appropriate prices.
They make use of sophisticated statistical modeling software in order to evaluate the possible outcomes of implementing organizational or process modifications. Their work has an impact on the decisions that a company makes regarding its policies. For most entry-level jobs, you only need a bachelor's degree, but if you want to advance your career in this field, you'll need to get a graduate degree.
Budget Analyst
Budget analysts are a common presence in government departments, research firms, and educational institutions of higher learning. These professionals assist large organizations in maintaining control of their financial situations.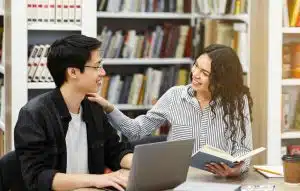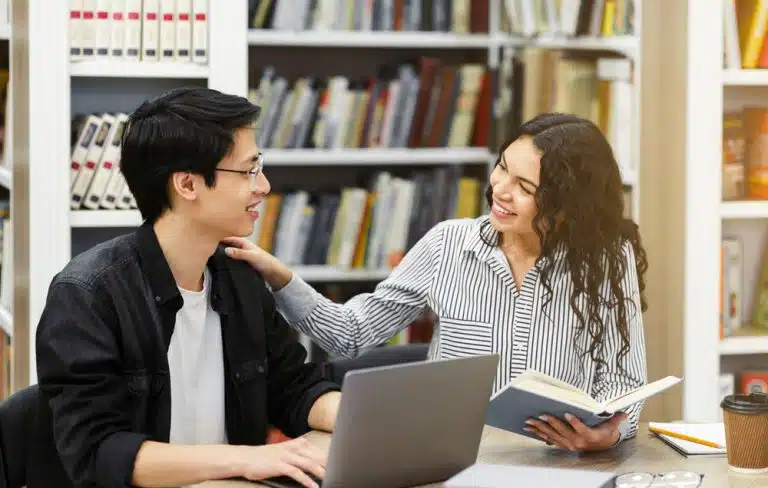 They evaluate the financial implications of the policies or programs that are being considered and make suggestions regarding funding levels. They also examine income and expenditures in order to forecast their future monetary requirements. For you to successfully explain and defend your recommendations, you need strong communication skills.
Chartered Accountant
Accountants are responsible for managing the day-to-day operations involved in a company's financial transactions. They are responsible for preparing year-end financial statements, calculating payroll, and filing tax returns.
There are some businesses that give hiring preference to candidates who have earned a master's degree in accounting. However, those with a bachelor's degree in economics have a significant advantage when applying for entry-level jobs. It's possible that you'll need to get started on the path to becoming a certified public accountant (CPA), which will require you to take and pass a test. The completion of an internship is highly desirable in this industry.
Auditor
The primary responsibility of an auditor is to examine and validate the accuracy of the work completed by accountants. Reviews may be performed on a quarterly or annual basis by auditors. They look for signs of fraudulent activity, such as poor financial management or inaccurate reporting, and they find ways to prevent it. Those with a few years of experience in this field are eligible to sit for the professional certification exams that are required to be taken in order to earn better opportunities.
How to find entry-level jobs for economics majors?
There are many standard pieces of advice for finding a job that will be useful to you. For instance, it's always a good idea to network with other people in your field, research the companies you're interested in, and rehearse before an interview. However, there are a few things that students majoring in economics need to pay extra close attention to.
Here are some tips on how you will find entry-level jobs for economics majors:
Think outside the box.
Imagine something completely different. The vast majority of students who major in economics are aware that there are plenty of job opportunities for them in the financial sector and the public sector; however, the private sector should not be overlooked. Roles in demand forecasting and data science are available everywhere from retail companies to software as a service (SaaS) companies, and an increasing number of businesses particularly in the technology sector, are beginning to recognize the value of hiring economists.
Go on as many informational interviews as possible.
Participate in the maximum number of informational interviews that you can. It is essential that you conduct in-depth research into your various career options within economics because the field offers a wide variety of job opportunities.
Even though you can find a lot of information online, there's nothing quite like having a conversation with someone in person to get a better idea of what responsibilities come with a particular job and how you can differentiate yourself from other applicants. You aren't sure who to go to, are you? To find contacts, you should start with your friends and family, then move on to your online network, alumni associations, and professional organizations.
Hone your technical skills.
Develop your abilities in the technical aspects. In the high-tech and data-driven world of today, hard skills are more important than ever. Investigate what kinds of technologies, computer programs, and programming languages are common in the industry that interests you, and make it a point to become familiar with those things. For example, a significant number of jobs in the private sector require regular use of R and Python; consequently, acquiring a working knowledge of either of these languages is sure to impress.
Moreso, before anything else, for you to be able to land one of the entry-level jobs for economic majors, it is crucial to be able to finish your degree at an institution that will highly prioritize giving you the career opportunities that you need.
In line with this, it will be beneficial if you can take advantage of a private consultation program. AdmissionSight experts will work directly with the student throughout the duration of the program. The student will have unlimited access via email to discuss academic advising, extracurricular activities, summer program applications, and college applications. Feel free to set up an appointment today to book your initial consultation.