Everything You Need To Know About Harvard Admissions
Welcome to our latest blog post, where today we'll delve into the fascinating world of Harvard Admissions, a process that has been the subject of intrigue, speculation, and aspiration for students and parents alike.
Harvard University is widely regarded as one of the most prestigious educational institutions in the world. Founded in 1636, it has a long and storied history of excellence in academia, with numerous notable alumni who have achieved tremendous success in a variety of fields, including business, politics, and the arts.
A Brief History of Harvard Admissions
Since its founding, Harvard College has employed a variety of admissions policies to select its students. In the early years, admissions were largely based on social status and family connections. However, over time, the college began to focus on academic credentials as the primary criterion for admission.
The Founding of Harvard College
Harvard College was founded in 1636 to provide a rigorous education to young men in the colonies. At the time, admission was restricted to those of elite social status, as well as clergymen and their sons. This policy remained in place for many years, with little regard for academic qualifications.
Despite the focus on social status, Harvard was known for its rigorous academic program. Students were expected to study a wide range of subjects, including Latin, Greek, mathematics, and philosophy. The college also emphasized the development of moral character and leadership skills, which were considered essential for success in the world.
Key Developments in Admissions Policies
As the college grew and evolved, it began to implement more formal admissions policies. In the early 20th century, the college introduced a rigorous entrance examination, which became the primary method for selecting students. This exam tested students on a wide range of subjects, including mathematics, science, and literature.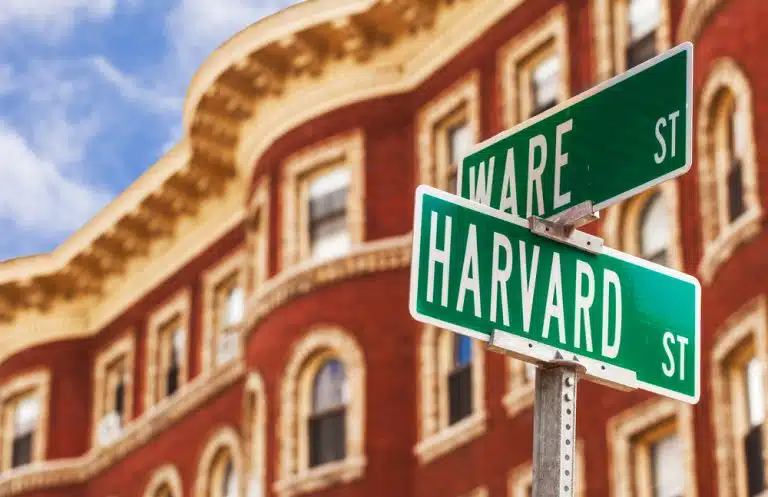 Over time, the exam became increasingly difficult, and many students struggled to pass. In response, the college began to consider other factors, such as extracurricular activities and personal qualities, in addition to academic credentials.
In the 1960s, the college began to implement affirmative action policies to increase diversity among its student body. This policy was controversial at the time, with some arguing that it unfairly favored minority candidates over others. However, Harvard maintained that diversity was essential for creating a vibrant and intellectually stimulating community.
The Role of Diversity in Harvard Admissions
Today, diversity remains a key focus of Harvard's admissions policy. The college believes that diversity enhances the educational experience of all students by exposing them to a wide range of perspectives and backgrounds. To this end, the admissions committee takes a holistic approach to evaluating candidates, considering not just their academic achievements, but also their extracurricular activities, personal qualities, and life experiences.
Harvard also places a strong emphasis on community service and leadership. The college encourages students to get involved in their communities and to use their talents and skills to make a positive difference in the world. This emphasis on service and leadership has helped to shape the college's admissions policies, as the admissions committee looks for candidates who have demonstrated a commitment to making a difference in their communities.
Overall, Harvard's admissions policies have evolved over time to reflect changing attitudes towards education and diversity. While the college still values academic achievement, it also recognizes the importance of personal qualities and life experiences in creating a vibrant and intellectually stimulating community.
The Application Process
Getting into Harvard is a highly competitive process. The college receives thousands of applications each year, and only a small percentage of applicants are accepted. To have the best chance of being admitted, it's important to understand the application process and what the admissions committee is looking for.
The application process for Harvard is rigorous and requires a lot of preparation. It's important to start early and stay organized throughout the process. Before you begin, it's a good idea to familiarize yourself with the application requirements and deadlines so that you can plan accordingly.
Required Materials and Deadlines
The application for Harvard admissions includes several components, including the Common Application, the Harvard supplement, and various other materials such as transcripts, test scores, and letters of recommendation. It's important to carefully review the application requirements and deadlines to ensure that all materials are submitted on time.
When it comes to submitting your materials, it's important to double-check everything before hitting the submit button. Make sure that all of your documents are formatted correctly and that you have included all of the required information. It's also a good idea to have someone else review your application to catch any errors or typos that you may have missed.
The Common Application and Harvard Supplement
The Common Application is a standardized application used by many colleges and universities. In addition to the Common Application, Harvard requires applicants to submit the Harvard supplement, which includes additional essays and questions specific to Harvard.
The essays and questions in the Harvard supplement are an important part of the application process. They give you the opportunity to showcase your personality, interests, and experiences. It's important to take your time when writing these essays and to make sure that they are well-crafted and thoughtful.
Standardized Test Scores and Recommendations
Harvard considers a variety of factors when evaluating applicants, including standardized test scores such as the SAT or ACT, as well as letters of recommendation from teachers or other mentors. It's important to carefully consider which teachers to ask for recommendations and to provide them with any necessary materials or guidance to ensure that their recommendations are strong.
When it comes to standardized test scores, it's important to remember that they are just one part of the application process. While good test scores can certainly help your application, they are not the only factor that the admissions committee considers. It's important to have a well-rounded application that showcases your strengths in a variety of areas.
The Importance of Extracurricular Activities
In addition to academic achievement, Harvard admissions also value extracurricular activities and community involvement. The admissions committee looks for candidates who have demonstrated leadership skills, pursued their passions and interests, and contributed to their schools or communities.
When it comes to extracurricular activities, it's important to focus on quality over quantity. It's better to have a few activities that you are truly passionate about and have made a significant impact in, rather than a long list of activities that you were only minimally involved in. Make sure to highlight your leadership roles and any awards or recognition that you have received.
Overall, the application process for Harvard is rigorous and competitive, but with careful preparation and attention to detail, you can give yourself the best chance of being admitted. Good luck!
Financial Aid and Scholarships
Attending Harvard can be expensive, but the college is committed to making it accessible to students from a wide range of backgrounds. To this end, Harvard offers several forms of financial aid and scholarships to help students cover the cost of tuition and other expenses.
Need-based Financial Aid
Harvard offers need-based financial aid to students who demonstrate financial need. This aid may include grants, loans, and work-study opportunities, and is awarded based on a variety of factors, such as family income, assets, and other expenses.
Students who receive need-based financial aid may also be eligible for additional assistance, such as free textbooks or a waiver of the student activity fee. The college also offers financial counseling to help students manage their finances and make informed decisions about their education.
Merit-based Scholarships
Harvard also offers several merit-based scholarships to outstanding students, such as the Harvard National Scholarship and the Harvard College Prize Book Award. These awards are typically based on academic achievement, leadership qualities, and other criteria determined by the college.
Recipients of merit-based scholarships may also be eligible for additional benefits, such as priority housing or access to special academic programs and events.
External Scholarships and Grants
In addition to the scholarships and aid offered directly by Harvard, there are also many external scholarships and grants available to students who wish to attend the college. These may be based on factors such as ethnicity, major, or other criteria.
Students are encouraged to research and apply for external scholarships and grants, as they can provide additional financial support and recognition for academic and personal achievements. It is best to search for opportunities while sending an application to Harvard admissions.
Work-Study Opportunities
Harvard also offers a variety of work-study opportunities to help students earn money while gaining valuable experience and skills. These opportunities may include part-time jobs both on and off campus.
Students who participate in work-study programs may work in a variety of settings, such as research labs, libraries, or community organizations. These experiences can provide valuable networking opportunities and help students build their resumes.
Overall, Harvard is committed to providing students with the financial support they need to succeed academically and personally. By offering a variety of scholarships, grants, and work-study opportunities, the college ensures that students from all backgrounds can pursue their educational goals without financial barriers.
Admissions Statistics and Selectivity
Harvard University is widely recognized as one of the most prestigious universities in the world, attracting thousands of highly qualified candidates each year. However, with such a high level of competition, the admissions process is extremely selective, with only a small percentage of applicants being accepted.
As an Ivy League institution, Harvard has consistently maintained a low acceptance rate, hovering around 5% in recent years. This means that out of the thousands of applications received, only a few hundred students are admitted each year. The rigorous admissions process ensures that only the most exceptional candidates are accepted, making a degree from Harvard a highly coveted achievement.
Acceptance Rates Over Time
Harvard's acceptance rate has varied over time, but has consistently remained very low. In the early 20th century, the acceptance rate was around 15%, but as the university's reputation grew, the number of applicants increased, and the acceptance rate decreased. In the 1960s, the acceptance rate was around 15%, but by the 1980s, it had dropped to around 10%. In recent years, the acceptance rate has hovered around 5%, making it one of the most selective colleges in the country.
Average Test Scores and GPA of Admitted Students
Applicants who are successful in getting past Harvard admissions typically have very high test scores and GPAs. The average SAT score for admitted students is around 1500, and the average ACT score is around 34. In addition to academic achievement, the admissions committee also considers other factors such as extracurricular activities, community involvement, and personal qualities. These factors help to paint a more complete picture of the applicant and their potential to contribute to the Harvard community.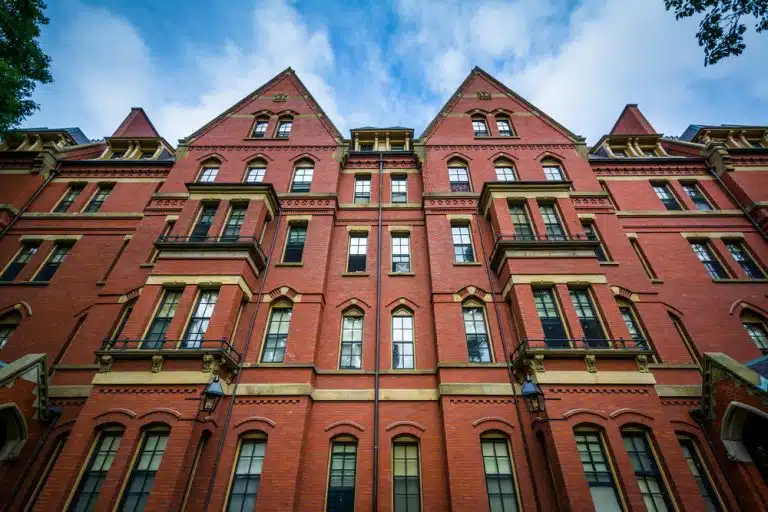 Demographics of the Admitted Class
Harvard is committed to admitting students from a wide range of backgrounds and experiences. The college seeks to create a diverse and inclusive community of scholars and leaders and considers factors such as race, ethnicity, and socioeconomic status in its admissions process. In recent years, the university has made a concerted effort to increase the diversity of its student body. For example, in 2017, the university admitted its most diverse class ever, with 50.8% of the admitted students identifying as non-white.
Early Action vs. Regular Decision
Harvard offers both early action and regular decision application options. Early action allows applicants to submit their applications earlier in the admissions cycle, which can be an advantage for some students. However, it's important to carefully consider which option is best for your individual circumstances. Early action is non-binding, meaning that if you are accepted, you are not obligated to attend Harvard. The regular decision, on the other hand, is binding, meaning that if you are accepted, you are committed to attending Harvard.
Ultimately, the decision to apply early action or regular decision should be based on your individual circumstances and preferences. If you are confident that Harvard is your top choice and you have a strong application, early action may be a good option. However, if you need more time to make a decision or want to compare financial aid packages from multiple universities, the regular decision may be a better choice.
Tips for a Successful Harvard Application
Harvard admissions can be challenging and overwhelming, but with careful preparation and attention to detail, you can increase your chances of success. Here are some tips for crafting a strong application:
Crafting a Compelling Personal Statement
Your personal statement is a crucial element of your application. It's your opportunity to showcase your personality, passions, and unique qualities. To create a compelling essay, start by brainstorming ideas and reflecting on your experiences. What sets you apart from other applicants? What motivates you? What are your long-term goals?
Once you have some ideas, begin crafting your essay. Be sure to start with a strong introduction that grabs the reader's attention. Use specific examples to illustrate your points and avoid vague or general statements. Show, don't tell, why you're a great fit for Harvard.
Finally, make sure to proofread your essay carefully. Typos and grammatical errors can detract from your message and make you appear careless.
Obtaining Strong Letters of Recommendation
Harvard requires two letters of recommendation from teachers who have taught you in academic subjects. It's essential to choose recommenders who know you well and can speak to your character, achievements, and potential. Consider asking teachers from your junior or senior year who have taught you subjects related to your intended major.
When asking for a letter of recommendation, provide your recommenders with all necessary materials and guidance. This includes a copy of your resume, a list of your accomplishments, and a clear deadline for submission. It's also a good idea to meet with your recommenders in person to discuss your goals and aspirations.
Demonstrating Intellectual Curiosity and Passion
Harvard admissions value students who are passionate about learning and who have a thirst for knowledge. To demonstrate your intellectual curiosity, be sure to highlight your academic interests and show how they have shaped your personal and academic development.
Consider discussing a specific project or research paper that you worked on and how it sparked your interest in a particular subject. You could also describe a book or article that inspired you and how it influenced your thinking.
Finally, be sure to highlight any extracurricular activities that demonstrate your passion for learning. This could include participating in academic clubs, attending conferences or workshops, or pursuing independent research projects.
Standing Out in a Competitive Applicant Pool
Harvard receives thousands of applications each year, and the competition for admission is fierce. To stand out, it's important to demonstrate excellence in all areas of your application, including academics, extracurriculars, and personal qualities.
One way to stand out is to pursue leadership roles in your extracurricular activities. This could include serving as the president of a club or organizing a community service project. It's also important to pursue activities that align with your interests and goals, rather than simply trying to impress admissions officers.
Finally, be sure to highlight your personal qualities in your application. This could include demonstrating resilience in the face of adversity, showing empathy for others, or exhibiting a strong work ethic. These qualities can help set you apart from other applicants and demonstrate your potential to succeed in life and deserve a grant to Harvard admissions.
Life at Harvard
Attending Harvard is not just about academic excellence – it's also about becoming part of a vibrant and dynamic community of scholars and leaders. Here are some of the key features of student life at Harvard:
Academic Opportunities and Resources
Harvard offers a wide range of academic programs and resources to help students achieve their full potential. The university has over 50 academic departments and programs, ranging from the humanities to the sciences. Students also have access to world-class libraries, such as the Widener Library, which is one of the largest libraries in the world and houses over 3.5 million books.
In addition, Harvard has cutting-edge research facilities, including the Harvard-Smithsonian Center for Astrophysics, the Wyss Institute for Biologically Inspired Engineering, and the Harvard Stem Cell Institute. These facilities provide students with the opportunity to work alongside leading researchers and make groundbreaking discoveries.
Housing and Residential Life
Harvard offers a variety of housing options for students, including traditional dormitories, apartments, and houses. Each house has its own unique culture and traditions, providing students with a sense of community and belonging. The houses also have resident tutors who provide academic and personal support to students.
Harvard's residential life extends beyond the houses. The university has a number of residential programs, including the Freshman Seminar Program, which offers small, discussion-based seminars for first-year students, and the Harvard College Women's Center, which provides resources and support for women on campus.
Extracurricular Activities and Clubs
Harvard has a vibrant extracurricular scene, with hundreds of student-run clubs and organizations to choose from. From sports teams to debate clubs to cultural groups, there's something for everyone at Harvard. The university also has a number of student publications, including The Harvard Crimson, one of the oldest and most respected college newspapers in the country.
Harvard's extracurricular activities extend beyond campus as well. The university has a number of programs that allow students to engage with the local community and make a difference in the world. This should motivate you to get past Harvard admissions. For example, the Phillips Brooks House Association is the largest student-run organization at Harvard and provides opportunities for students to volunteer in the Boston area.
Networking and Career Development
Harvard provides students with a wealth of networking and career development opportunities. The university has a dedicated Office of Career Services, which offers career counseling, job fairs, and workshops on resume writing and interviewing skills. Harvard also has a powerful alumni network, with graduates working in a wide range of fields around the world.
Harvard's networking opportunities extend beyond the Office of Career Services. The university has a number of alumni clubs and events that allow students to connect with graduates in their field of interest. Additionally, Harvard has a number of internship and research programs that provide students with hands-on experience in their chosen field.
Overall, life at Harvard is about more than just academics. It's about becoming part of a community of scholars and leaders, engaging in extracurricular activities, and preparing for a successful and fulfilling career.
Notable Harvard Alumni and Success Stories
Harvard has a long history of producing successful and influential alumni who have made their mark in a variety of fields. Some of the most notable Harvard alumni include:
Leaders in Business and Technology
Harvard has produced some of the most successful business leaders and innovators in the world, including Bill Gates, Mark Zuckerberg, and Michael Bloomberg.
Renowned Scholars and Academics
Many of the world's most respected scholars and academics have studied at Harvard, including Stephen Jay Gould, Henry Louis Gates Jr., and Amartya Sen.
Influential Politicians and Public Servants
Harvard has a long tradition of producing influential politicians and public servants, including Barack Obama, John F. Kennedy, and Ruth Bader Ginsburg.
Celebrated Artists and Entertainers
Harvard has also produced many celebrated artists and entertainers, including Matt Damon, Natalie Portman, and Yo-Yo Ma.
As you can see, a degree from Harvard can open doors to a wide range of opportunities and possibilities. While success in Harvard admissions can be a challenge, with hard work and dedication, it is possible to achieve this coveted goal.
How AdmissionSight can help you with college admissions
AdmissionSight is a college consulting firm that provides personalized assistance to students throughout the college admissions process. Here are some ways that AdmissionSight can help you:
Admissions strategy: AdmissionSight can help you develop a strategic plan for your college application process. Our professional consultants can assist with identifying schools that are a good fit for your academic, extracurricular, and personal goals and help you plan and prioritize your application strategy.
Application review: AdmissionSight can review your application and provide feedback on how to improve it. We can offer suggestions on how to make your application stand out and highlight your strengths and unique qualities.
Essay coaching: AdmissionSight can help you craft compelling essays that showcase your personality, goals, and achievements. We can guide you through the essay writing process and provide feedback on your drafts to help you refine your writing.
Interview preparation: AdmissionSight can provide interview coaching to help you feel confident and prepared for your college interviews. Our experts can offer tips on how to present yourself professionally and how to answer common interview questions.
Extracurricular planning: AdmissionSight can help you plan and develop your extracurricular activities to make them more impactful and meaningful. We can suggest activities that align with your interests and goals and provide guidance on how to demonstrate your leadership and initiative.
Overall, AdmissionSight can provide valuable guidance and support throughout the college admissions process to help you maximize your chances of getting accepted into the college of your choice.
We're not just about getting you into college; we aim to set you up for success beyond, by helping you develop a strong academic and extracurricular profile. Contact us and let's turn your college dreams into reality!