Everything You Need To Know About Stanford Admissions
Navigating the world of university admissions can be daunting, especially when it comes to a prestigious institution like Stanford Admissions. If you're considering applying to Stanford University, you probably already know that it's a highly competitive institution with a rigorous admissions process.
But you may be wondering what factors the admissions committee considers when evaluating applications, and how you can increase your chances of being accepted. In this comprehensive guide, we'll explore all aspects of Stanford admissions, from the application process to life on campus and beyond. So let's get started!
Understanding Stanford's Admissions Process
When evaluating applications, Stanford takes a holistic approach, meaning that they consider multiple factors beyond just test scores and grades. They want to get a sense of who you are as a person, what you care about, and what unique qualities and skills you can bring to the campus community.
Stanford's admissions process is highly competitive, with only a small percentage of applicants being accepted each year. In fact, the acceptance rate for the class of 2025 was just 3.4%, making it one of the most selective universities in the United States.
The Holistic Approach to Admissions
In addition to grades and test scores, Stanford looks at your extracurricular activities, leadership experience, community service, and personal characteristics such as creativity, intellectual curiosity, and passion. They also consider your background, including your family's income and education level, whether you come from a rural or urban area, and whether you have overcome any challenges or obstacles.
Stanford's admissions officers read every application thoroughly and take the time to get to know each applicant as an individual. They look for students who will contribute to the university in meaningful ways and who have the potential to make a positive impact on the world.
Early Action vs. Regular Decision
Stanford admissions offer two application deadlines: November 1 for Early Action and January 2 for Regular Decision. Early Action allows you to receive an admissions decision by December 15, while Regular Decision notifications are released in late March. Keep in mind that applying Early Action is not binding, meaning you can choose to attend another institution if accepted.
Many students choose to apply for Early Action to increase their chances of being accepted. However, it is important to note that the acceptance rate for Early Action applicants is not necessarily higher than that of Regular Decision applicants. The admissions officers evaluate each application on its own merits, regardless of when it was submitted.
The Role of Legacy and Athletics in Admissions
While legacy status and athletic ability can be factors in admissions decisions, they are not given preference over academic and personal achievements. Legacy students are simply those who have a family member who graduated from Stanford, and their applications are evaluated in the same way as all other applicants. Similarly, while athletic ability can open doors for students who excel in sports, it is not the deciding factor in admissions.
Stanford's athletic programs are highly competitive and successful, with many teams winning national championships. However, the university values academic achievement above all else and expects its student-athletes to excel in both the classroom and on the field.
Overall, Stanford's admissions process is designed to identify the most talented and promising students from around the world. While it is a highly selective university, it is also a place where students can thrive academically, socially, and personally. If you are considering applying to Stanford, be sure to showcase your unique strengths and qualities in your application, and don't be afraid to let your personality shine through.
Academic Requirements for Stanford Admissions
As a top-ranked university, Stanford sets high academic standards for its applicants. While a perfect academic record is not necessary, you should aim to challenge yourself with rigorous coursework and maintain a strong GPA. Let's look at some of the specific academic requirements for Stanford admissions.
Stanford University is one of the most prestigious universities in the world and is known for its rigorous academic programs. Students who wish to attend Stanford must meet certain academic requirements to be considered for admission. These requirements include standardized test scores, high school GPA and course rigor, and extracurricular activities and awards.
Standardized Test Scores
Stanford requires either the SAT or ACT, as well as two SAT Subject Tests in subjects of your choice (except for the ACT, which does not require Subject Tests). While there is no minimum score required, keep in mind that the middle 50% of students admitted to Stanford score between 1440 and 1570 on the SAT, and 32 and 35 on the ACT. You should aim to score as high as possible on these exams to demonstrate your academic readiness for college.
It is important to note that standardized test scores are just one part of the admissions process. While they are important, they are not the only factor that is considered. Admissions officers also look at your high school GPA, the rigor of your coursework, and your extracurricular activities.
High School GPA and Course Rigor
Your high school GPA is also an important factor in the admissions process. While there is no official minimum GPA, the average GPA of admitted students is around 4.18 on a 4.0 scale. Stanford also looks at the rigor of your coursework, including Advanced Placement (AP) and International Baccalaureate (IB) classes. Taking challenging classes and performing well in them can demonstrate your academic potential.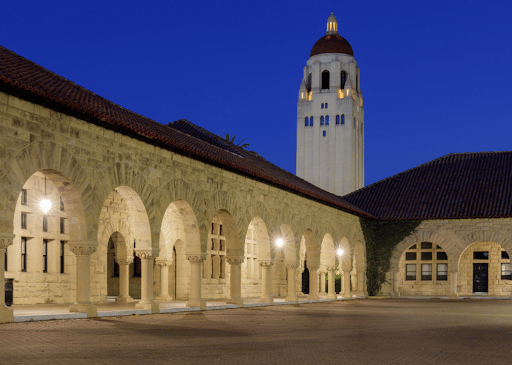 The Stanford admissions office is looking for students who have taken the most challenging courses available to them. This means taking AP or IB classes in subjects that you are interested in and that are related to your intended major. Admissions officers want to see that you are capable of handling the rigorous coursework that is required at Stanford.
Extracurricular Activities and Awards
While academics are important, Stanford also values well-rounded students who are involved in extracurricular activities and have received recognition for their achievements. Activities such as sports, music, theater, volunteering, and leadership experience demonstrate your passions and talents outside of the classroom. However, keep in mind that quality is more important than quantity, so focus on a few activities that you are truly passionate about and have excelled in.
When it comes to extracurricular activities, Stanford is looking for students who have shown leadership and initiative. This means starting your own club or organization, taking on a leadership role in an existing club, or organizing a community service project. Admissions officers want to see that you are not only passionate about your interests but that you are also capable of taking action and making a difference in your community.
In conclusion, Stanford University is looking for students who are not only academically strong but who are also well-rounded and passionate about their interests. By taking challenging courses, performing well academically, and demonstrating leadership and initiative in your extracurricular activities, you can increase your chances of being admitted to this prestigious university.
Crafting a Compelling Application
So, how do you stand out amongst the thousands of other applicants vying for a spot at Stanford? The key is to create a compelling, unique application that showcases who you are as a person and what you can bring to the university. Let's explore some specific aspects of the application that can help you pass Stanford admissions.
Writing an Outstanding Personal Statement
The personal statement, or essay, is your chance to tell your story and convey your personality and values to the admissions committee. It's important to remember that the personal statement is not just a summary of your accomplishments or a list of your extracurricular activities. Instead, it's an opportunity to provide insight into who you are as a person and what motivates you.
Be sure to brainstorm and plan your essay well in advance. Start by thinking about a specific event or experience that has shaped you as a person and provided insight into your character and passions. This could be a personal struggle, a significant achievement, or a moment of realization. Once you have identified a topic, focus on writing honestly and authentically. Avoid cliches or trying to sound too impressive, and instead, write in your own voice.
Remember that the personal statement should showcase your unique perspective. Don't be afraid to share your personal beliefs or values, as long as they are relevant to the topic at hand. Finally, make sure to proofread your essay carefully and have someone else read it over as well.
Showcasing Your Unique Talents and Interests
In addition to the personal statement, the Stanford admissions process offers opportunities to showcase your unique talents and interests. This is where you can really differentiate yourself from other applicants. For example, you can submit a supplement that highlights your artistic or creative abilities, such as a portfolio of your artwork or a recording of a musical performance. Alternatively, you could write a short response to a question that shows your intellectual curiosity or passion for a specific subject.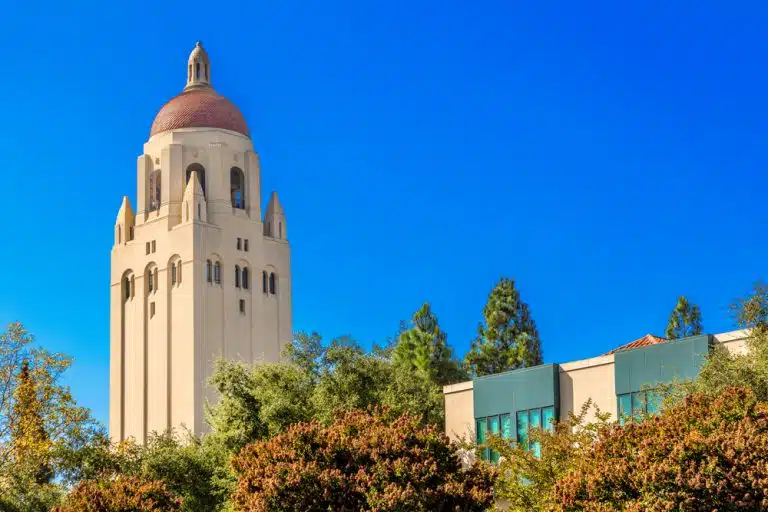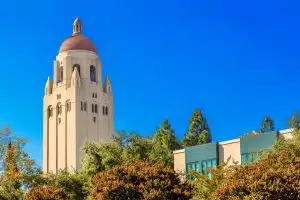 When deciding what to include in your supplement, think about what makes you stand out and what you can bring to the Stanford community. Consider your hobbies, interests, and extracurricular activities. What have you accomplished in these areas? What skills have you developed? How have these experiences shaped you as a person?
Remember that the supplement should complement your personal statement, not duplicate it. Use this opportunity to showcase a different side of yourself and provide additional context about your interests and talents.
Securing Strong Letters of Recommendation
Letters of recommendation can provide valuable insights into your academic and personal qualities, as well as your potential for success at Stanford. It's important to choose recommenders who know you well and can speak to your strengths and accomplishments. This could be a teacher, coach, mentor, or employer.
When asking for a letter of recommendation, provide your recommender with ample time and information to write a strong, personalized letter. This could include your resume, a list of your accomplishments, and a brief summary of your personal statement. It's also a good idea to schedule a meeting with your recommender to discuss your goals and aspirations, as well as any specific qualities or experiences you would like them to highlight.
Finally, be sure to thank your recommenders for their time and effort. A handwritten note or a small gift can go a long way in showing your appreciation.
The Importance of Demonstrated Interest
When it comes to college admissions, there are many factors that are taken into consideration. While grades and test scores are often the most important, there are other factors that can help set you apart from the thousands of other applicants vying for a spot at your dream school. One of these factors is demonstrated interest, or showing that you are genuinely interested in attending the university.
Demonstrated interest is not an official factor in the Stanford admissions process, but it can still be advantageous to connect with the university and learn more about what makes it unique. By demonstrating your interest in Stanford, you can show the admissions committee that you have done your research and are truly passionate about attending the university.
Campus Visits and Information Sessions
If possible, plan a visit to the Stanford campus to get a feel for the environment and culture. Stanford's campus is known for its stunning architecture, beautiful landscaping, and state-of-the-art facilities. By visiting the campus, you can get a sense of what life at Stanford is really like and see if it's a good fit for you.
While you're on campus, attend an information session to learn more about the admissions process and what Stanford is looking for in applicants. These sessions are often led by admissions officers and can provide valuable insight into what it takes to be a successful applicant.
Take a tour of the campus and talk to current students to get an even better sense of what life at Stanford is really like. Ask them about their experiences at the university and what they like best about it. This can help you get a sense of whether or not Stanford is the right place for you.
Connecting with Stanford Admissions Officers
You can also connect with Stanford admissions officers via email or phone to ask specific questions and demonstrate your enthusiasm for the university. Be respectful and professional in your correspondence, and avoid bombarding them with too many questions or requests.
When reaching out to admissions officers, make sure to do your research beforehand. Familiarize yourself with the university's mission and values, and come up with thoughtful questions that demonstrate your interest in the school. This can help you stand out from other applicants who may not have taken the time to do their research.
Making the Most of Alumni Interviews
If you are invited to participate in an alumni interview, take advantage of the opportunity to showcase your personality and interest in Stanford. Alumni interviews are often conducted by graduates of the university who are now working in a variety of fields. They can provide valuable insight into what life at Stanford is really like and what it takes to be a successful student at the university.
Research your interviewer beforehand and come prepared with questions and examples of how you can contribute to the Stanford community. This can help you make a strong impression and demonstrate your interest in the university.
Overall, demonstrating your interest in Stanford can be a valuable way to set yourself apart from other applicants and increase your chances of being admitted to the university. By taking the time to research the school, connect with admissions officers, and make the most of campus visits and alumni interviews, you can show the admissions committee that you are truly passionate about attending Stanford.
Financial Aid and Scholarships at Stanford
Aside from passing Stanford admissions, it is important to check eligibility for financial aid and scholarships. These can play a significant role in making a Stanford education affordable and accessible. Stanford offers both need-based financial aid and merit-based scholarships, as well as external scholarship opportunities. Let's explore some of the options available.
Need-Based Financial Aid
Stanford offers need-based financial aid to eligible students, which can cover tuition, room and board, and other expenses. To apply for financial aid, you must submit the Free Application for Federal Student Aid (FAFSA) and/or the CSS Profile. Keep in mind that even if you don't think you will qualify for need-based aid, it may still be worth applying to see what options are available.
Stanford's financial aid program is designed to ensure that all students, regardless of their financial situation, have access to a world-class education. In addition to covering tuition and other expenses, the program also provides funding for travel, research, and other educational opportunities.
Stanford's Office of Financial Aid is committed to helping students navigate the financial aid process and find the resources they need to succeed. The office offers a variety of resources and tools to help students understand their financial aid options and make informed decisions about their education.
Merit-Based Scholarships
Stanford also awards merit-based scholarships, which are awarded based on academic and personal achievements, as well as financial need. The most prestigious scholarship is the Stanford Knight-Hennessy Scholars program, which provides full funding for graduate study at Stanford. Other scholarships include the Stanford Scholars Program and the Bing Overseas Studies Program Scholarship.
The Knight-Hennessy Scholars program is designed to develop a community of future global leaders who will work to address the complex challenges facing the world. Scholars receive funding for graduate study in any field at Stanford, as well as leadership development and mentorship opportunities.
The Stanford Scholars Program is designed for students who have demonstrated exceptional academic achievement and leadership potential. Scholars receive funding for tuition and other expenses, as well as access to a variety of academic and leadership opportunities.
The Bing Overseas Studies Program Scholarship is designed to support students who are studying abroad through the Bing Overseas Studies Program. The scholarship provides funding for travel, living expenses, and other costs associated with studying abroad.
External Scholarship Opportunities
Finally, there are a variety of external scholarship opportunities available to students applying to Stanford. These include scholarships for minority students, first-generation college students, and students with specific interests or talents. Be sure to research and apply for scholarships while submitting an application to the Stanford admissions office.
External scholarships can be a great way to supplement your financial aid package and reduce the amount of student debt you need to take on. Many organizations offer scholarships to students who meet certain criteria, such as academic achievement, community service, or leadership potential.
Some external scholarships are also available for students pursuing specific fields of study, such as STEM or the arts. These scholarships can provide funding for tuition, research, and other expenses related to your studies.
Overall, there are many resources available to help students finance their education at Stanford. Whether you are eligible for need-based aid, merit-based scholarships, or external scholarships, it's important to explore all of your options and make informed decisions about your education.
Tips for Success in the Stanford Admissions Process
While there are no guarantees in the admissions process, there are some tips and strategies that can increase your chances of being accepted to Stanford. Let's explore some of these below.
Staying Organized and Meeting Deadlines
The admissions process can be overwhelming, but staying organized and on top of deadlines can prevent stress and ensure that you don't miss any important steps. Create a calendar or checklist to keep track of application requirements and deadlines, and give yourself plenty of time to complete each step.
Demonstrating Intellectual Curiosity and Passion
Stanford is looking for students who are not only academically capable, but also intellectually curious and passionate about learning. Look for ways to showcase your intellectual curiosity and ability to think critically, such as through research projects, internships, or independent study.
Preparing for a Possible Waitlist or Deferral
If you are placed on the waitlist or deferred, don't despair. These decisions are not a reflection of your worth or potential, but simply the realities of a highly competitive admissions process. Take the opportunity to show continued interest in Stanford, update your application with any new achievements or experiences, and consider alternative options.
Life at Stanford University
Finally, let's explore what life at Stanford is really like. With a diverse student body, world-class academics, and a vibrant campus culture, there is something for everyone at Stanford.
Academic Opportunities and Resources
Stanford offers a wide range of academic opportunities and resources, including research projects, internships, study abroad programs, and honors programs. With renowned faculty and cutting-edge research, students have the chance to learn from the best and make a meaningful impact in their fields.
Campus Life and Student Organizations
With over 600 student organizations, ranging from sports teams to cultural clubs to political groups, there is no shortage of ways to get involved and make friends at Stanford. The campus also boasts state-of-the-art facilities, including fitness centers, dining halls, and residence halls.
Post-Graduation Outcomes and Alumni Network
Finally, Stanford's strong alumni network and reputation can provide valuable opportunities and connections beyond graduation. With a track record of success in a variety of fields, Stanford graduates are poised to make meaningful contributions to society and lead fulfilling lives.
In conclusion, while the Stanford admissions process can be challenging, with the right preparation, mindset, and energy, you can make a compelling case for yourself and increase your chances of being accepted. By focusing on your unique strengths, demonstrating intellectual curiosity and passion, and showcasing what makes you stand out, you can create a truly outstanding application that showcases the best of what Stanford has to offer. Good luck!
How AdmissionSight can help you with college admissions
AdmissionSight is a college consulting firm that provides personalized assistance to students throughout the college admissions process. Here are some ways that AdmissionSight can help you:
Admissions strategy: AdmissionSight can help you develop a strategic plan for your college application process. Our professional consultants can assist with identifying schools that are a good fit for your academic, extracurricular, and personal goals and help you plan and prioritize your application strategy.
Application review: AdmissionSight can review your application and provide feedback on how to improve it. We can offer suggestions on how to make your application stand out and highlight your strengths and unique qualities.
Essay coaching: AdmissionSight can help you craft compelling essays that showcase your personality, goals, and achievements. We can guide you through the essay writing process and provide feedback on your drafts to help you refine your writing.
Interview preparation: AdmissionSight can provide interview coaching to help you feel confident and prepared for your college interviews. Our experts can offer tips on how to present yourself professionally and how to answer common interview questions.
Extracurricular planning: AdmissionSight can help you plan and develop your extracurricular activities to make them more impactful and meaningful. We can suggest activities that align with your interests and goals and provide guidance on how to demonstrate your leadership and initiative.
Overall, AdmissionSight can provide valuable guidance and support throughout the college admissions process to help you maximize your chances of getting accepted into the college of your choice.
We're not just about getting you into college; we aim to set you up for success beyond, by helping you develop a strong academic and extracurricular profile. Contact us and let's turn your college dreams into reality!