Everything You Need To Know About Yale Admissions
Stepping into the world of Yale Admissions can feel like embarking on a captivating journey, one that's as daunting as it is exhilarating. This esteemed Ivy League institution, whose name has been synonymous with academic excellence for centuries, is undeniably one of the most prestigious universities in the world.
The Yale admissions process is a unique blend of tradition and innovation, meticulously designed to select a diverse, talented, and ambitious group of students each year. In this article, we'll guide you through everything you need to know about Yale admissions, from understanding the university to crafting a compelling application.
Understanding Yale University
A Brief History of Yale
Yale University was founded in 1701 and is one of the oldest and most prestigious universities in the United States. The university was initially established as the Collegiate School, and it wasn't until 1718 that the school was renamed Yale College in honor of Elihu Yale, a wealthy merchant who donated a significant amount of money and goods to the institution.
Throughout its history, Yale has been a leader in education and research. In the 19th century, Yale became one of the first universities to offer a PhD program, and the school has continued to innovate and expand its academic offerings in the years since.
Yale's Campus and Location
The university's campus spans New Haven, offering students access to a wide range of cultural and community resources. The campus itself is stunning, with Gothic-inspired architecture and well-manicured green spaces.
One of the standout features of Yale's campus is its many museums and galleries. The Yale University Art Gallery, for example, is home to an extensive collection of art from around the world, while the Peabody Museum of Natural History is a must-visit for anyone interested in the natural world.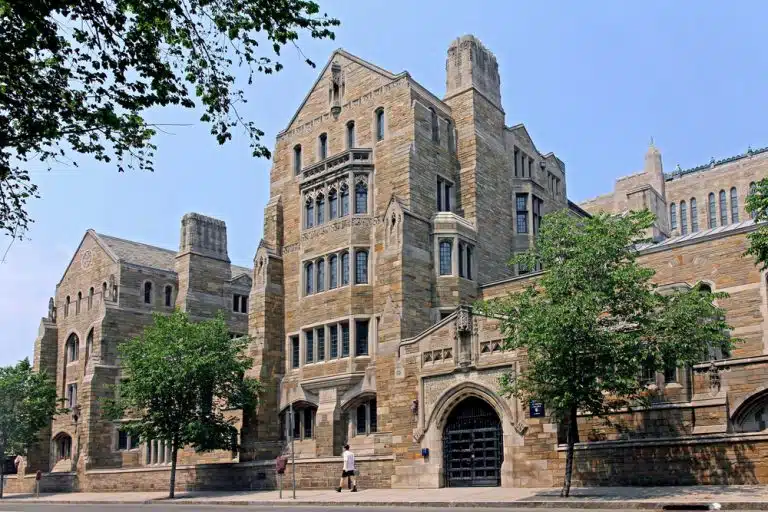 Outside of campus, New Haven offers a vibrant and diverse community for students to explore. From world-class restaurants to local music venues, there's always something new to discover in this bustling city.
Academic Programs and Resources
Yale is known for its rigorous academic programs, which span across a variety of disciplines. The university offers undergraduate programs in humanities, sciences, and social sciences, as well as graduate and professional programs in fields such as law, medicine, and business.
What sets Yale apart from other universities, however, is its commitment to interdisciplinary learning. The school encourages students to explore multiple fields of study, and many of its programs are designed to bring together students and faculty from different disciplines to tackle complex problems and questions.
Once you get past Yale admissions, you'll see that Yale also boasts a wide range of research centers and resources, providing students with opportunities to engage in cutting-edge research and scholarship. From the Yale Center for Environmental Law and Policy to the Institute for Social and Policy Studies, there's no shortage of resources for the intellectually curious.
Overall, Yale University is a truly exceptional institution that offers students an unparalleled education and experience. Whether you're interested in pursuing a degree in the arts, sciences, or humanities, Yale has something to offer everyone.
The Admissions Process
Applying to college can be a daunting process, but understanding the steps involved can help make it a little less overwhelming. Here's a closer look at the admissions process for Yale University.
Application Deadlines
Yale offers two options for applying: single-choice early action and regular decision. A single-choice early action is a great option for students who have their heart set on Yale, as it allows them to apply early and receive an admissions decision in mid-December. Early action applications are due in November, while regular decision applications are due in January.
It's important to note that students who apply early action may apply to other early action programs, but may only apply early decision to one institution. Early decision is a binding agreement, meaning that if a student is accepted, they are obligated to attend that institution.
Required Application Materials
When applying to Yale, you'll need to submit the Common Application, along with Yale's supplemental application. The supplemental application requires additional essays, activities, and academic information. It's important to take the time to carefully fill out each section of the application, as this is your chance to showcase your accomplishments and interests.
Standardized Test Scores
Yale admissions require applicants to submit either the SAT or ACT, as well as two SAT Subject Tests. While the university is "test-optional" for the Class of 2025, submitting strong test scores can still be helpful in the admissions process for many applicants. If you choose to submit test scores, be sure to study and prepare well in advance of the test date.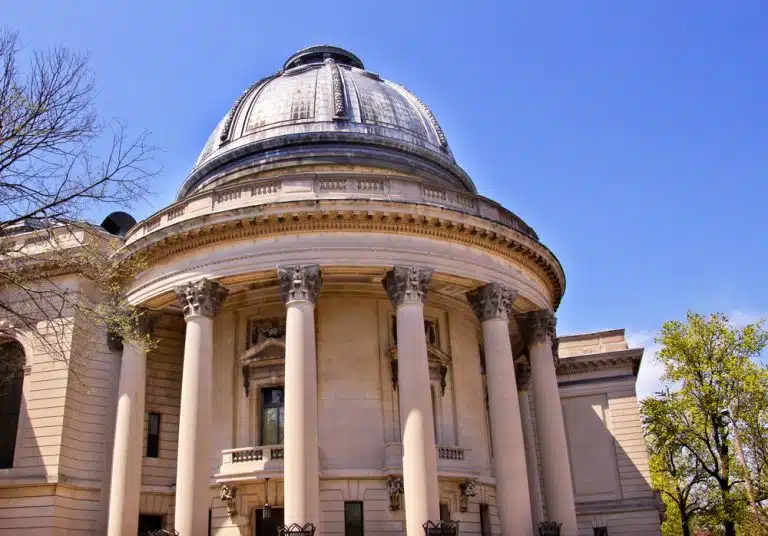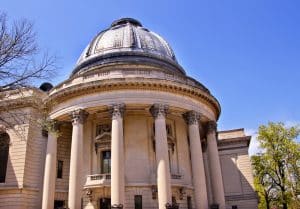 Letters of Recommendation
Yale requires two teacher recommendations and one counselor recommendation. It's important to choose recommenders who know you well and can speak to your academic abilities and personal qualities. Consider asking teachers from subjects in which you excelled, or those who have seen you grow and develop over time.
Essays and Personal Statements
The essays and personal statements are a crucial part of your application, allowing you to showcase your personality, passions, and goals. The Common Application requires one personal essay and several additional Yale-specific essays. Take the time to brainstorm topics, write multiple drafts, and have others review your work. This is your chance to demonstrate your writing skills and unique voice.
Overall, the admissions process at Yale is designed to be holistic, taking into account a variety of factors beyond just grades and test scores. Be sure to put your best foot forward in all aspects of your application, and remember that the admissions committee is looking for students who will contribute to the vibrant and diverse community at Yale.
Yale Admissions Criteria
Applying to Yale University is a highly competitive process, and the admissions committee looks for students who stand out in a variety of areas. In addition to academic performance, there are several other factors that are taken into consideration when evaluating applicants. Here are some additional details about the admissions criteria at Yale:
Academic Performance
Yale values academic excellence and seeks students who have demonstrated a strong commitment to their studies. While high grades and test scores are certainly important, the admissions committee also looks for evidence of intellectual curiosity and a love of learning. This can include taking challenging courses, participating in research projects, or pursuing independent study in a particular field.
Extracurricular Activities
Yale seeks well-rounded applicants who are involved in a variety of extracurricular activities. This can include sports, music, theater, community service, and more. The university values both leadership and impact, so it's important to choose activities that allow you to make a meaningful contribution. For example, if you are interested in environmental issues, you might consider joining a local conservation group or starting your own initiative to reduce waste on campus.
Demonstrated Leadership
Leadership experience is highly valued at Yale, and the university looks for applicants who have shown leadership potential both inside and outside the classroom. This can include leading a club, volunteering in the community, or taking on a leadership role in a research project. The admissions committee is interested in hearing about your experiences as a leader, as well as the skills and qualities that you have developed through these experiences.
Personal Qualities and Character
The Yale admissions committee is interested in applicants who are intellectually curious, creative, and ambitious. The university values students who are passionate about learning and who demonstrate perseverance and resilience in the face of challenges. In addition, the admissions committee looks for students who are honest, ethical, and compassionate. These personal qualities are important in creating a supportive and inclusive community at Yale.
Diversity and Inclusion
Yale is committed to building a diverse and inclusive community, and seeks applicants who can contribute to this goal. The university values students from a variety of backgrounds and experiences, and seeks to create a supportive environment for all. In addition to racial and ethnic diversity, Yale also values diversity in terms of socioeconomic status, geographic location, and life experiences. The admissions committee is interested in hearing about how your background and experiences have shaped your perspective and prepared you for success at Yale.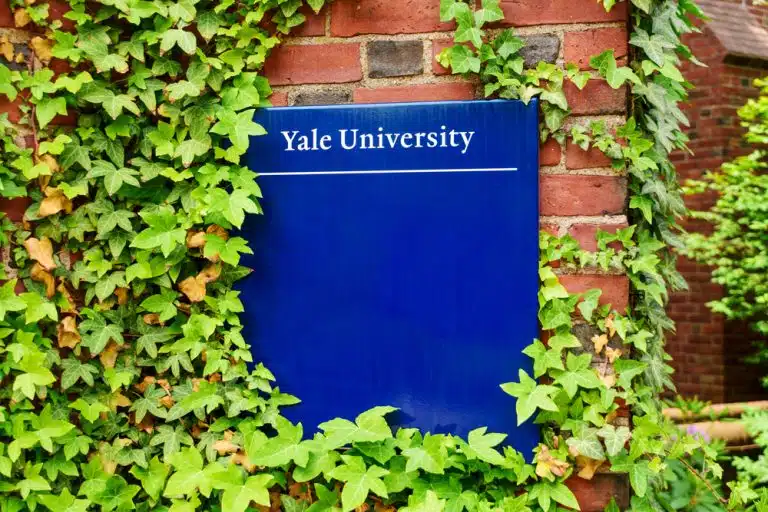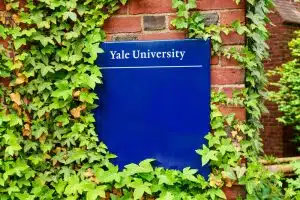 In summary, applying to Yale requires more than just good grades and test scores. The admissions committee is looking for well-rounded, intellectually curious, and compassionate students who are committed to making a positive impact in the world. By highlighting your strengths and experiences in your application, you can demonstrate that you are a strong candidate for admission to Yale University.
Financial Aid and Scholarships
Attending a prestigious university like Yale can be a dream come true for many students, but the cost of tuition and other expenses can be a significant barrier. Fortunately, Yale is committed to making education accessible to all students, regardless of their financial backgrounds. Apart from passing the Yale admissions, it is best to check financial aid options and scholarships simultaneously.
One of the ways that Yale accomplishes this is through need-based financial aid. This program is designed to help students who demonstrate financial need cover the cost of tuition, fees, room, board, and other expenses. Students who qualify for need-based financial aid can receive grants, loans, and work-study opportunities to help them pay for their education.
Need-Based Financial Aid
Yale's need-based financial aid program is one of the most generous in the country. In fact, the university is committed to meeting 100% of a student's demonstrated financial need. This means that if a student qualifies for need-based financial aid, Yale will provide enough funding to cover the full cost of attendance, without requiring the student to take out loans.
To determine a student's financial need, Yale uses a formula that takes into account the student's family income, assets, and other factors. The university also considers the cost of attending Yale, including tuition, fees, room, board, and other expenses. Based on this information, Yale creates a financial aid package that is tailored to each student's individual needs.
Merit-Based Scholarships
While need-based financial aid is the primary way that Yale helps students pay for their education, the university also offers a limited number of merit-based scholarships to highly qualified applicants. These scholarships are typically awarded based on academic excellence, leadership, and potential for success.
Merit-based scholarships can be a great way for students to offset the cost of attending Yale, especially if they do not qualify for need-based financial aid. These scholarships can also provide students with recognition for their hard work and achievements, which can be a valuable addition to their resumes and college applications.
External Scholarships and Grants
In addition to Yale's financial aid programs, students may be eligible for external scholarships and grants from outside organizations. These can include scholarships based on academic achievement, community service, or other criteria.
While external scholarships and grants are not guaranteed, they can be an excellent way for students to supplement their financial aid packages and reduce the overall cost of attending Yale. Students should research external scholarship opportunities on or before tackling Yale admissions. It is best to apply for as many as possible to increase the chances of receiving funding.
Work-Study Opportunities
Yale offers a robust work-study program, which allows students to earn money to offset the cost of their education. Work-study jobs can range from library assistants to research assistants and can provide valuable skills and experience.
Work-study opportunities can be an excellent way for students to gain work experience, build their resumes, and earn money to help pay for their education. Students who participate in the work-study program can also develop valuable relationships with faculty and staff members, which can be beneficial in their future careers.
Overall, Yale's financial aid and scholarship programs are designed to help students achieve their academic and career goals, regardless of their financial backgrounds. Whether through need-based financial aid, merit-based scholarships, external scholarships, and grants, or work-study opportunities, Yale is committed to making education accessible to all students who are passionate about learning and making a difference in the world.
Tips for a Successful Yale Application
Researching Yale's Programs and Culture
Before tackling Yale admissions, take the time to learn about the university's programs, culture, and values. Attend virtual information sessions, connect with current students and alumni, and explore the university's website and social media feeds. Yale is known for its rigorous academic programs, distinguished faculty, and a strong commitment to public service.
The university offers a wide range of majors and minors, including interdisciplinary programs that allow students to pursue their unique interests and passions. Yale's vibrant campus culture includes a thriving arts scene, numerous student organizations, and a commitment to diversity and inclusion.
When researching Yale's culture, it's important to consider the university's residential college system. Each student is assigned to one of Yale's 14 residential colleges, which serve as a home base for students throughout their time at the university. The residential colleges offer a close-knit community within the larger university, providing students with academic and social support as well as opportunities for leadership and personal growth.
Crafting a Compelling Personal Statement
Your personal statement is a chance to showcase your unique perspective, experiences, and goals. Be sure to write in your own voice and use specific examples to illustrate your points. When writing your personal statement, consider what makes you stand out from other applicants and how your experiences have prepared you for success at Yale. You may want to discuss your academic achievements, extracurricular activities, or personal challenges that have shaped your character and values.
It's also important to demonstrate your knowledge of Yale's programs and culture in your personal statement. Consider how you would contribute to the Yale community and how the university's resources would help you achieve your goals. Be sure to proofread your personal statement carefully and ask a trusted friend or mentor to review it as well.
Preparing for Yale-specific Questions
The supplemental application in Yale admissions includes several additional essays that allow you to showcase your interest in the university and your fit with its academic programs and culture. Be sure to research these questions ahead of time and plan your responses accordingly. One common question asks applicants to reflect on a time when they made a meaningful contribution to their community. Another asks applicants to discuss a book, movie, or work of art that has influenced them.
When answering these questions, it's important to be honest and authentic. Don't try to guess what the admissions committee wants to hear; instead, focus on sharing your own unique perspective and experiences. Use specific examples to illustrate your points and demonstrate your knowledge of Yale's programs and culture.
Seeking Guidance from Alumni and Current Students
Connecting with current students and alumni can be a valuable way to learn more about Yale and get advice on the application process. Reach out to Yale's admissions office for more information on how to connect with current students and alumni. You may also want to attend virtual events hosted by the university or join online forums where you can connect with other applicants.
When speaking with alumni and current students, be sure to ask specific questions about their experiences at Yale. You may want to ask about their favorite classes, extracurricular activities, or experiences living in a residential college. You can also ask for advice on the application process and how to make your application stand out.
Remember, applying to Yale is a competitive process, but it's also an opportunity to showcase your unique talents and experiences. By taking the time to research Yale's programs and culture, crafting a compelling personal statement, preparing for Yale-specific questions, and seeking guidance from alumni and current students, you can increase your chances of success and demonstrate your fit with this prestigious university.
Life at Yale
Yale University is one of the most prestigious and sought-after universities in the world. It is known for its rigorous academic programs, world-class faculty, and vibrant student life. This is why there's an annual surge of applicants for Yale admissions. Life at Yale is unlike any other, with a supportive community, endless opportunities for personal and academic growth, and a commitment to diversity and inclusion.
Residential Colleges
One of the unique features of Yale's undergraduate experience is its residential college system. The system consists of 14 individual colleges, each with its own distinct personality and community. The residential colleges provide students with a home away from home, a place where they can build close relationships with their peers and faculty members. Each college has its own dining hall, library, and social events, creating a tight-knit community within the larger university.
Living in a residential college allows students to be immersed in a supportive community that provides a sense of belonging and fosters personal growth. Students have access to academic resources, such as tutoring and study groups, as well as social events and extracurricular activities. The residential college system is a cornerstone of the Yale experience, and it sets the university apart from other institutions.
Student Organizations and Activities
Yale offers hundreds of student organizations and activities, providing students with endless opportunities to explore their interests and passions. From cultural clubs to intramural sports, there is something for everyone. These organizations allow students to develop leadership skills, make lifelong connections, and contribute to the larger Yale community.
One of the most popular student organizations at Yale is the Yale Political Union, which is the oldest student political organization in the United States. The Union hosts debates, discussions, and lectures on a wide range of topics, providing students with a platform to engage in meaningful dialogue and exchange ideas.
Athletics and Fitness
Yale is known for its strong athletic programs, with 35 varsity sports teams and numerous club sports. The university has a long history of athletic excellence, with many Yale athletes going on to compete at the professional level. The athletic facilities at Yale are state-of-the-art, with a large gym, swimming pool, and extensive selection of intramural sports.
In addition to athletics, Yale also offers a wide range of fitness classes and activities for students. This is a good motivation to really get past Yale admissions. From yoga to kickboxing, there are numerous opportunities for students to stay active and healthy. The university also has a strong commitment to mental health and wellness, with resources such as counseling services and mindfulness programs.
Study Abroad Opportunities
Yale encourages students to engage in global experiences and offers numerous study abroad programs in locations around the world. Whether it's a semester-long program in Paris or a summer program in Beijing, there's a study abroad program to fit every interest and academic plan. Studying abroad allows students to gain a new perspective on the world, develop language skills, and make connections with people from different cultures.
Yale also offers a number of international internship and research opportunities, allowing students to gain valuable professional experience while exploring a new country. With its strong academic programs, supportive community, and commitment to diversity and inclusion, Yale offers an exceptional educational experience for students who are dedicated to excellence and growth.
In conclusion, Yale admissions can be challenging, but with proper preparation and attention to detail, you can create a competitive application. Whether you're interested in the residential college system, student organizations, athletics, or study abroad opportunities, Yale has something for everyone.
How AdmissionSight can help you with college admissions
AdmissionSight is a college consulting firm that provides personalized assistance to students throughout the college admissions process. Here are some ways that AdmissionSight can help you:
Admissions strategy: AdmissionSight can help you develop a strategic plan for your college application process. Our professional consultants can assist with identifying schools that are a good fit for your academic, extracurricular, and personal goals and help you plan and prioritize your application strategy.
Application review: AdmissionSight can review your application and provide feedback on how to improve it. We can offer suggestions on how to make your application stand out and highlight your strengths and unique qualities.
Essay coaching: AdmissionSight can help you craft compelling essays that showcase your personality, goals, and achievements. We can guide you through the essay writing process and provide feedback on your drafts to help you refine your writing.
Interview preparation: AdmissionSight can provide interview coaching to help you feel confident and prepared for your college interviews. Our experts can offer tips on how to present yourself professionally and how to answer common interview questions.
Extracurricular planning: AdmissionSight can help you plan and develop your extracurricular activities to make them more impactful and meaningful. We can suggest activities that align with your interests and goals and provide guidance on how to demonstrate your leadership and initiative.
Overall, AdmissionSight can provide valuable guidance and support throughout the college admissions process to help you maximize your chances of getting accepted into the college of your choice.
We're not just about getting you into college; we aim to set you up for success beyond, by helping you develop a strong academic and extracurricular profile. Contact us and let's turn your college dreams into reality!