Experience the Magic of Yale Theater
If you're looking for a theater experience that combines history, innovation, and pure creativity, look no further than Yale Theater. Nestled in the heart of New Haven, Connecticut, this institution has been entertaining audiences for decades with its diverse range of performances, talented actors, and world-renowned drama program.
Discover the Rich History of Yale Theater
Going back to the 19th century, Yale Theater has a long and storied history. Founded in 1925, it quickly became a hub for emerging playwrights, actors, and directors. Over the years, it has staged everything from tragic Shakespearean dramas to lighthearted musicals.
One of the most famous alumni of Yale Theater is none other than Meryl Streep. She studied at the institution and went on to become one of the most respected and versatile actresses of our time.
But it's not just about the past – Yale Theater continues to push the boundaries of what theater can be and what it can achieve.
In recent years, Yale Theater has been at the forefront of promoting diversity and inclusivity in the theater industry. They have actively sought out and produced works by underrepresented playwrights and actors, and have created programs to mentor and support emerging artists from diverse backgrounds.
Additionally, Yale Theater has embraced technology and innovation to enhance the theater-going experience. They have experimented with virtual and augmented reality, interactive performances, and other cutting-edge techniques to engage audiences in new and exciting ways.
The Best Shows to Catch at Yale Theater
So what kind of shows can you expect to see at Yale Theater? The truth is, the options are endless. From contemporary dramas to experimental performances, there's something for everybody. One standout production is "Angels in America," a monumental play that explores themes of homosexuality, politics, and religion. The show was an instant sensation when it debuted on Broadway in the 1990s, and it continues to resonate with audiences today.
If you're looking for something lighter, consider catching a musical like "Into the Woods" or "West Side Story." These shows are fun, energetic, and filled with catchy tunes that will have you humming long after the curtain has closed.
For those interested in more avant-garde performances, Yale Theater also offers experimental shows that push the boundaries of traditional theater. One such production is "Sleep No More," an immersive theater experience that takes place in a multi-level, interactive set. Audience members are free to explore the space and interact with the actors, creating a unique and unforgettable experience. Other experimental shows include interactive installations, site-specific performances, and multimedia productions that incorporate technology and visual art.
Yale Theater: A Hub for Emerging Playwrights
One of the things that makes Yale Theater so special is its commitment to emerging playwrights. The institution has a thriving writing program, which means you can catch world-premiere productions of brand new plays. This gives audiences a chance to experience something truly unique and groundbreaking, and it offers writers an invaluable opportunity to see their work come to life on stage.
Furthermore, Yale Theater also provides a platform for playwrights from diverse backgrounds. The institution actively seeks out and supports writers from underrepresented communities, giving them a voice and a chance to share their stories with a wider audience. This commitment to diversity and inclusion has helped to make Yale Theater a leader in the theater world.
In addition to producing new works, Yale Theater also offers a range of educational programs for aspiring playwrights. These programs provide students with the tools and resources they need to develop their craft, including workshops, mentorship opportunities, and access to industry professionals. By nurturing the next generation of playwrights, Yale Theater is helping to ensure a vibrant and innovative future for the theater.
Behind the Scenes at Yale Theater: An Exclusive Look
If you're interested in what goes on behind the scenes at a theater production, Yale Theater has got you covered. The institution offers backstage tours, where you can learn about the technical aspects of putting on a show, see the actors' dressing rooms, and even take a peek at the prop room.
These tours are a great way to deepen your understanding of the theater world and gain a newfound appreciation for all the hard work that goes into putting on a production.
During the tour, you'll also get to meet some of the crew members who work tirelessly to make sure everything runs smoothly. From the lighting technicians to the sound engineers, you'll get a chance to see how each person plays a crucial role in bringing a production to life. You might even get to witness a rehearsal or see the stage being set up for the next show.
How Yale Theater is Changing the Face of Modern Drama
Yale Theater has long been at the forefront of the theater world, constantly pushing the limits of what's possible on stage. One example of this is the institution's commitment to inclusivity and diversity. Yale Theater actively seeks out plays and performances that challenge traditional perceptions of gender, race, and identity, giving a platform to marginalized voices and promoting a more equitable society.
Another way that Yale Theater is changing the face of modern drama is through its use of technology. The institution has embraced new technologies, such as virtual reality and augmented reality, to enhance the theatrical experience for audiences. By incorporating these cutting-edge technologies into their productions, Yale Theater is able to create immersive and interactive performances that transport audiences to new worlds and challenge their perceptions of what theater can be.
The Magic of Yale Theater: A Visual Journey
It's hard to fully capture the magic of Yale Theater in words – sometimes, you just have to see it for yourself. The stunning sets, breathtaking performances, and palpable energy of the audience all combine to create an experience that's truly unforgettable.
Don't believe us? Check out some photos or videos from past productions, and you'll see what we mean.
But the magic of Yale Theater goes beyond just the visual spectacle. The productions are carefully curated to showcase a diverse range of voices and perspectives, with a focus on pushing boundaries and challenging audiences to think critically.
Additionally, the theater program at Yale offers unique opportunities for students to get involved both on and off stage, from acting and directing to set design and technical production. It's a community that fosters creativity, collaboration, and growth, and one that truly embodies the transformative power of the arts.
Top 5 Reasons Why You Can't Miss a Show at Yale Theater
The talent: From the actors to the writers to the technical crew, the level of talent at Yale Theater is unparalleled.
The variety: With so many different productions to choose from, you're sure to find something that interests you.
The history: Few theaters have as rich a history as Yale Theater. Seeing a show there is like stepping back in time.
The location: New Haven is a beautiful city in its own right, and it's worth visiting just to experience the Yale campus alone.
The community: There's something special about watching a show with a group of people who are all just as invested in the production as you are. At Yale Theater, you'll be a part of a supportive and enthusiastic community.
But that's not all! In addition to the amazing talent, variety, history, location, and community, Yale Theater also offers affordable ticket prices. You don't have to break the bank to enjoy a night out at the theater. Plus, with the option to purchase tickets online, it's never been easier to secure your spot for a show. Don't miss out on this incredible opportunity to experience world-class theater at an affordable price.
Meet the Stars of Yale Theater's Latest Production
Have you ever wanted to meet the actors and actresses behind your favorite performances? At Yale Theater, you just might have that chance. The institution often hosts post-show discussions, where you can hear from the performers themselves and ask them about their work.
It's a unique opportunity to get an inside look at the creative process and gain some insights into the mind of an artist.
In addition to post-show discussions, Yale Theater also offers workshops and masterclasses led by industry professionals. These classes cover a range of topics, from acting techniques to stage design, and are open to both students and community members.
Attending these classes not only provides valuable learning opportunities, but also allows you to network with other aspiring artists and potentially even make connections in the industry.
From Shakespeare to Contemporary Drama: The Diverse Range of Performances at Yale Theater
One of the things that sets Yale Theater apart is its commitment to a wide range of theatrical styles. You can catch everything from classic Shakespearean dramas to avant-garde performances that push the boundaries of what theater can be.
Whether you're a fan of tradition or you're looking for something new and exciting, Yale Theater has got you covered.
In addition to the variety of theatrical styles, Yale Theater also offers a diverse range of performances in terms of cultural representation. The theater actively seeks out and showcases works from underrepresented communities, including plays written by and featuring people of color, LGBTQ+ individuals, and those with disabilities.
Furthermore, Yale Theater is not just a place for professional productions. The theater also hosts student productions, providing a platform for emerging artists to showcase their talents and gain valuable experience in the industry.
The Impact of Yale's Drama School on American Theater
The Yale School of Drama is one of the most prestigious drama programs in the United States, and it has had a profound impact on the American theater scene. Graduates of the program have gone on to become some of the most talented and respected actors, directors, and writers in the world.
Many of the productions staged at Yale Theater are the work of alumni from the School of Drama. This means that when you attend a show at Yale Theater, you're witnessing the work of some of the most promising young talents in the industry.
In addition to producing talented graduates, the Yale School of Drama also has a strong focus on diversity and inclusion in its programs. The school actively seeks out and supports students from underrepresented communities, providing them with opportunities to succeed in the theater industry.
Furthermore, the school's faculty includes some of the most renowned theater professionals in the world, who bring their expertise and experience to the classroom. This allows students to learn from the best in the business and gain valuable insights into the industry.
Exploring New Frontiers in Performance Art at Yale Theater
Yale Theater is constantly pushing the boundaries of what theater can be, and this commitment to innovation extends to the performance art world as well. The institution often hosts performances that blur the lines between theater, dance, and multimedia art, creating truly unique and unforgettable experiences.
If you're looking for something that will challenge your perceptions of what performance can be, Yale Theater is the perfect place to explore new frontiers.
One recent performance that exemplified Yale Theater's commitment to innovation was a collaboration between a theater company and a virtual reality artist. The audience was given VR headsets and immersed in a completely digital world, where they could interact with the performers and the environment in real time. This groundbreaking performance challenged traditional notions of what theater can be and left the audience in awe.
In addition to hosting cutting-edge performances, Yale Theater also offers workshops and classes for aspiring performance artists. These programs provide a space for artists to experiment and explore new techniques and ideas, furthering the institution's mission to push the boundaries of performance art.
From Broadway to New Haven: How Yale's Drama Program is Shaping the Future of American Theater
Yale Theater is just one part of a larger drama program that spans the entire Yale University campus. This program not only trains the next generation of actors and writers, but it also shapes the direction of American theater as a whole.
The program's focus on promoting diversity, inclusivity, and innovative thinking is helping to lead the way in a new era of theater. And the performances staged at Yale Theater are a testament to the power and potential of this approach.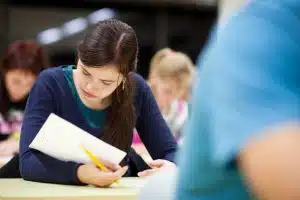 As you can see, there are countless reasons to experience the magic of Yale Theater for yourself. Whether you're a seasoned theater-goer or a first-time visitor, you're sure to be swept up in the energy and excitement of this thriving institution. So what are you waiting for? It's time to get your tickets and experience the magic for yourself!
One of the unique aspects of Yale's drama program is its close collaboration with other departments within the university. This interdisciplinary approach allows students to explore the intersection of theater with fields such as music, dance, and visual arts, resulting in truly innovative and boundary-pushing productions.
Additionally, Yale Theater is committed to fostering new voices in the theater world. The program regularly commissions and produces new works by emerging playwrights, providing a platform for fresh perspectives and diverse stories to be told on stage.
If you want to discuss the matter to a greater extent or inquire about college admissions, look no further! Our experts here at AdmissionSight can definitely help you! Here at AdmissionSight, we have over a decade's worth of experience guiding students through the competitive admissions process to get accepted to the top universities in the world. Feel free to set up an appointment today to book your initial consultation.