Exploring Clubs at Stanford: A Guide for Aspiring College Students
Are you ready to make the most of your college experience at Stanford University? One of the best ways to do that is by diving into its thriving club scene. With over 600 student-led clubs, Stanford provides a diverse array of opportunities for you to explore new interests, make lifelong connections, and develop invaluable skills that will shape your college journey and future career.
What is the importance of clubs at Stanford?
What is the significance of clubs at Stanford? Clubs at Stanford play a crucial role in enhancing students' college experience and overall personal development.
They offer numerous benefits, including:
Exploration of interests: Clubs provide an opportunity for students to delve into their passions and discover new interests outside the classroom, fostering a well-rounded and engaging educational experience.
Networking and friendship: Joining clubs allows students to connect with like-minded individuals, forming lasting friendships and expanding their social circle. These connections can provide valuable support throughout college and even lead to future professional opportunities.
Skill development: Participating in club activities helps students develop essential skills such as leadership, teamwork, communication, problem-solving, and project management. These skills are highly valued by employers and contribute to students' success in their future careers.
Personal growth and self-discovery: Involvement in clubs encourages personal growth as students learn more about their strengths, weaknesses, and passions. This self-awareness can lead to a more fulfilling college experience and a clearer understanding of their future goals and aspirations.
Cultural awareness and inclusivity: Cultural and identity-based clubs promote a sense of belonging and foster diversity and inclusivity on campus. They create opportunities for students to learn about different cultures and engage in meaningful conversations and activities that broaden their perspectives.
Community engagement and service: Service-oriented clubs enable students to make a positive impact on their local and global communities by participating in volunteer work and advocacy efforts. This involvement nurtures a sense of social responsibility and civic engagement.
In summary, clubs at Stanford contribute significantly to students' overall development by offering unique opportunities for personal growth, skill enhancement, networking, and community involvement. They play a vital role in enriching the college experience and preparing students for success in their future endeavors.
What are the types of clubs at Stanford?
What are the different kinds of clubs at Stanford? Stanford University boasts a diverse array of clubs, catering to a wide range of interests, hobbies, and goals.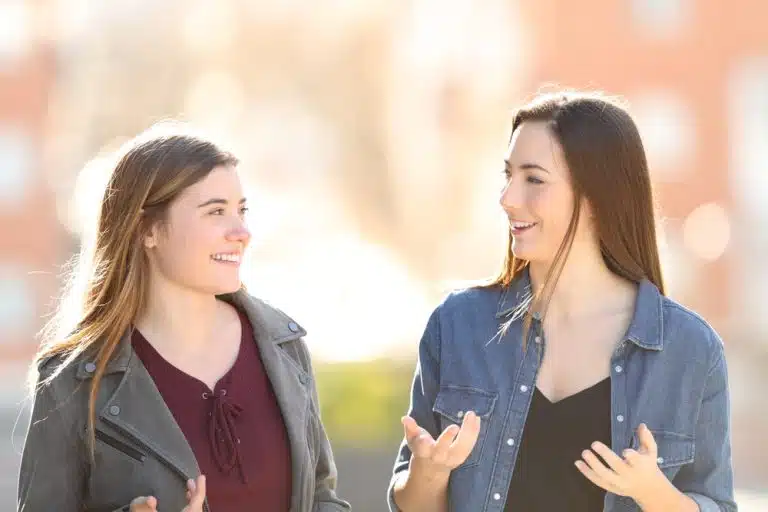 The types of clubs at Stanford can be broadly classified into the following categories:
Academic & Pre-Professional Clubs
These clubs focus on specific academic disciplines or career aspirations, helping students deepen their knowledge and gain valuable experience in their chosen field.
Examples include the following:
Stanford Economics Association (SEA): SEA is dedicated to fostering a passion for economics among Stanford students. The club hosts speaker events, panel discussions, and workshops featuring renowned economists, professors, and industry professionals. SEA also provides networking opportunities and supports students in their pursuit of internships and career opportunities in the field of economics.
Society of Women Engineers (SWE): SWE at Stanford aims to empower and support women in engineering and technology fields. The organization offers professional development workshops, mentorship programs, and networking events to help members build connections, develop skills, and advance in their careers. SWE also works to inspire younger generations by organizing outreach programs and promoting STEM education.
Stanford Pre-Medical Association (SPA): SPA is a resource for pre-medical students at Stanford, offering guidance and support throughout the medical school application process. The club organizes events like MCAT preparation sessions, medical school admissions panels, and physician shadowing opportunities. SPA also fosters a sense of community among its members, encouraging mentorship and collaboration.
Cultural & Identity-Based Clubs
These organizations promote a sense of community and belonging among students from diverse cultural backgrounds and identities. They often host events and workshops to educate and raise cultural awareness. Examples include:
Black Student Union (BSU): BSU is dedicated to creating a supportive and inclusive environment for Black students at Stanford. The organization hosts cultural events, discussions, and workshops to celebrate Black culture and history while addressing issues that affect the Black community. BSU also collaborates with other campus organizations to promote diversity and inclusivity.
Asian American Students' Association (AASA): AASA seeks to unite and empower Asian American students at Stanford. The club provides a platform for celebrating Asian American culture and heritage, organizing events like the annual Asian American Arts Festival, Lunar New Year celebrations, and cultural performances. AASA also focuses on raising awareness of Asian American issues and fostering dialogue around race, identity, and intersectionality.
Stanford American Indian Organization (SAIO): SAIO aims to promote awareness and appreciation of Native American culture, history, and contemporary issues on campus. The club hosts events like the annual Stanford Powwow, one of the largest student-run powwows in the country, and offers resources and support for Native American students. SAIO also collaborates with other cultural organizations to foster inclusivity and understanding.
Creative & Performing Arts Clubs
For students with a passion for the arts, Stanford offers numerous clubs dedicated to nurturing creativity in various forms, such as music, dance, theater, and visual arts. Examples include:
Stanford Shakespeare Company: This student-run theater company is dedicated to bringing the works of William Shakespeare to life on the Stanford campus. The company produces several shows each year, offering students opportunities to act, direct, design sets, and work behind the scenes. The group also engages with the campus community through workshops, readings, and other theater-related events.
Stanford Symphony Orchestra (SSO): The SSO is a talented ensemble of student musicians who share a passion for orchestral music. The orchestra performs several concerts each year, showcasing both classical masterpieces and contemporary works. In addition to concerts, the SSO offers educational outreach programs and collaborates with other campus ensembles and organizations.
Alliance Streetdance: Alliance Streetdance is Stanford's premier hip-hop and urban dance group. The club welcomes dancers of all skill levels and backgrounds, providing a platform for students to explore their passion for dance and showcase their talents. Alliance Streetdance holds workshops, collaborates with other dance groups, and performs in various campus events and competitions.
Service & Advocacy Clubs
These clubs focus on various social and environmental causes, providing opportunities for students to engage in community service and advocacy work. Examples include:
Stanford Students Environmental Action Coalition (SEAC): SEAC is committed to promoting environmental awareness and sustainability on campus and beyond. The club organizes events such as Earth Week, sustainability workshops, and campus clean-ups. SEAC also advocates for environmentally responsible policies and collaborates with other organizations to address climate change and environmental justice.
Stanford Habitat for Humanity: This club partners with the local Habitat for Humanity chapter to help build affordable housing for families in need. Club members participate in construction projects, fundraising events, and advocacy initiatives to raise awareness about affordable housing and contribute to meaningful change in their community.
Stanford Social Entrepreneurs: This organization is dedicated to addressing social and environmental challenges through entrepreneurship. Members develop innovative projects and collaborate with community partners to create sustainable solutions. The club offers resources, mentorship, and networking opportunities to help students launch and scale their social ventures.
Recreational & Special Interest Clubs
These clubs cater to a wide array of hobbies and unique interests, offering a fun and engaging environment for students to pursue their passions. Examples include:
Stanford Ballroom Dance Club: This club is open to dancers of all skill levels, from beginners to experienced competitors. Members learn various styles of ballroom dance, such as waltz, tango, and cha-cha, in a fun and supportive environment. The club offers lessons, and practice sessions and organizes social dance events, as well as participates in competitions.
Stanford Robotics Club: This club provides a platform for students interested in robotics to collaborate on projects, learn about cutting-edge research, and participate in competitions. Members work on diverse projects, such as drone development, robotic arms, and autonomous vehicles. The club also hosts workshops, guest speakers, and hackathons to foster learning and innovation.
Stanford Alpine Club: Catering to outdoor enthusiasts, the Stanford Alpine Club organizes hiking, rock climbing, mountaineering, and skiing trips for students of all experience levels. The club offers workshops and training sessions to help members develop essential outdoor skills, such as wilderness first aid, navigation, and technical climbing techniques.
These categories showcase the breadth and depth of clubs available at Stanford, ensuring that every student can find a club that aligns with their interests and aspirations.
How to get involved in clubs at Stanford?
How to get engaged in clubs at Stanford? Getting involved in clubs at Stanford is a great way to enhance your college experience, meet new people, and pursue your interests.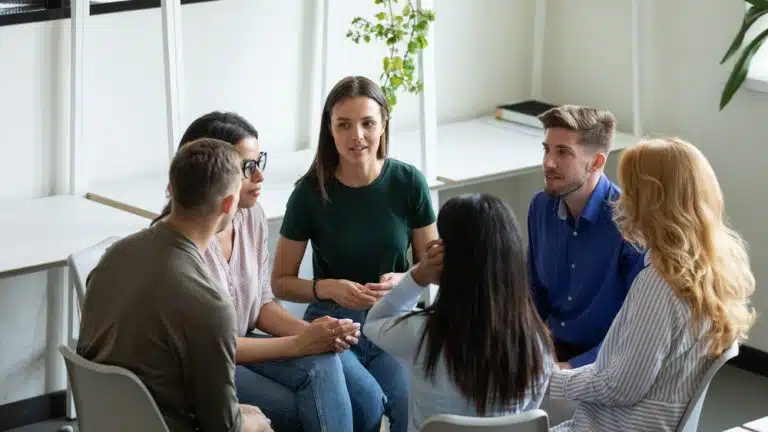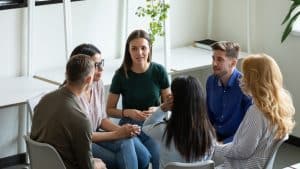 Here are some steps to help you get started:
Attend the Activities Fair: Each year, Stanford hosts an Activities Fair where most clubs set up booths and provide information about their organization. This event is an excellent opportunity to learn about different clubs, ask questions, and sign up for mailing lists to receive updates on meetings and events.
Browse the club directory: Stanford's Office of Student Engagement maintains an up-to-date directory of all registered student clubs. You can browse the list, read club descriptions, and visit their websites to learn more about their activities, events, and membership requirements.
Check social media and websites: Many clubs have a social media presence and websites where they share information about upcoming events, meetings, and how to join. Follow the clubs you're interested in on platforms like Facebook, Instagram, and Twitter to stay informed and learn about opportunities to get involved.
Attend club meetings and events: Most clubs hold open meetings and events throughout the academic year, welcoming new and prospective members. Attending these gatherings is a great way to get a sense of the club's atmosphere, learn about its activities, and meet current members.
Reach out to club leaders: If you're interested in a specific club but unsure how to get involved, consider reaching out to the club leaders directly. Their contact information is often listed on the club's website or social media profiles. Club leaders can provide more information about joining upcoming events, and answer any questions you may have.
Be open to exploration: Don't be afraid to attend a few club meetings or events before committing to membership. This will give you a sense of the club's atmosphere, the people involved, and whether it's a good fit for you. Remember that it's perfectly fine to explore multiple clubs before finding the one that truly resonates with you.
Consider your schedule and commitment level: While joining clubs can be incredibly rewarding, it's essential to strike a balance between your academic and extracurricular commitments. Make sure you have a realistic understanding of the time and effort each club requires so you can prioritize and manage your schedule effectively.
By following these steps and being proactive in your search, you can find clubs at Stanford that align with your interests and make the most of your college experience.
What clubs are Stanford known for?
What clubs are Stanford well-known for? While Stanford is home to over 600 clubs, covering a wide range of interests, some clubs have gained particular recognition for their impact, achievements, or unique offerings. Here's a list of some notable clubs that Stanford is known for:
Stanford Solar Car Project
This club designs builds, and races solar-powered vehicles in national and international competitions. The interdisciplinary team includes students from various fields, such as engineering, computer science, and business, showcasing their innovation and commitment to renewable energy.
Stanford Debate Society
One of the oldest and most prestigious clubs on campus, the Stanford Debate Society competes in parliamentary debate tournaments across the nation. The club has a long history of success, and its members have won numerous national and international championships.
Stanford Mock Trial
This competitive club teaches students about the American legal system through simulated court trials. Members develop skills in public speaking, critical thinking, and legal analysis as they compete against other universities at regional and national tournaments.
Stanford Robotics Club
This interdisciplinary club brings together students interested in robotics, providing opportunities to work on projects, participate in competitions, and learn about cutting-edge research. The club has been successful in competitions like the RoboSub and RoboMaster events.
Stanford Women in Business (SWIB)
SWIB is a pre-professional organization that empowers women to become leaders in the business world. The club offers networking events, workshops, and mentorship programs to help members develop skills and make connections that can lead to internships and job opportunities.
Leland Stanford Junior University Marching Band (LSJUMB)
Known for its unconventional and spirited performances, the LSJUMB is a student-run organization that performs at various campus events, including athletic games and community functions. The band is famous for its unique style, humor, and exuberant energy.
Stanford Marketing
This club provides students with hands-on marketing experience by working with real clients to develop and execute marketing strategies. Members have the opportunity to gain valuable skills and insights into the marketing industry while building a portfolio of work.
Stanford Dance Marathon
This annual philanthropic event is organized by a dedicated group of students who raise funds and awareness for a selected charity through a 24-hour dance marathon. The event brings together the campus community for a fun, energetic, and impactful experience.
These clubs represent just a small sampling of the diverse and dynamic organizations that Stanford is known for. With such a wide range of clubs, students have ample opportunities to explore their interests, develop new skills, and make a difference on campus and beyond.
In conclusion, the vibrant club scene at Stanford offers a multitude of opportunities for students to pursue their passions, foster personal growth, and make lasting connections. With over 600 clubs spanning various interests, there's truly something for everyone.
As you prepare for your college journey, remember that AdmissionSight is here to support and guide you through the application process. Our expert team can help you navigate the competitive landscape and showcase your unique strengths, including your involvement in clubs and extracurricular activities. Together, let's turn your Stanford dreams into reality and set the stage for an unforgettable college experience enriched by the diverse and dynamic world of clubs at Stanford University. Contact us!