Exploring Hamilton College Admissions Statistics
Hamilton College is a highly respected and prestigious liberal arts college in upstate New York. Admission to this college is highly competitive, and students from all over the world aspire to become part of this esteemed academic community. In this article, we will explore the various admission statistics of Hamilton College, providing crucial information for prospective students who hope to gain admission to this institution.
The History of Hamilton College Admissions Process
Founded in 1793, Hamilton College has a long and distinguished history of educating students from diverse backgrounds. The college's admissions process has evolved over the years, with a focus on academic excellence, intellectual curiosity, and a commitment to community service. The college has always been known for its rigorous academic standards, and prospective students must meet stringent requirements to gain admission to this esteemed institution.
In recent years, Hamilton College has also placed a greater emphasis on holistic admissions, taking into account factors beyond just academic achievement. The admissions committee considers a student's extracurricular activities, leadership potential, and personal qualities when making their decision. This approach allows the college to create a diverse and dynamic student body, with individuals who bring unique perspectives and experiences to the campus community.
What are the Admission Requirements for Hamilton College?
Prospective students must meet a range of requirements to be considered for admission to Hamilton College. These include a strong academic record, impressive standardized test scores on either the SAT or ACT, and a willingness to be involved in extracurricular activities and community service. Additionally, prospective students are evaluated on their leadership qualities, interpersonal skills, and commitment to intellectual pursuits.
Another important factor that Hamilton College considers in the admission process is the applicant's essay. The essay provides an opportunity for the applicant to showcase their writing skills and express their personality and interests. The college also values diversity and seeks to admit students from a variety of backgrounds and experiences.
Hamilton College also offers an Early Decision option for students who have identified the college as their top choice. Early Decision applicants must submit their application by November 15th and will receive a decision by mid-December. If accepted, the student is required to enroll at Hamilton College and withdraw all other college applications.
Analyzing Hamilton College's Acceptance Rate over the Years
Hamilton College's acceptance rate has fluctuated over the years, with a current acceptance rate of around 16%. This means that the vast majority of students who apply to Hamilton College are not admitted. However, the college has always maintained strict academic standards, and students who are accepted are among the best and brightest in the world.
One factor that may have contributed to the fluctuation in Hamilton College's acceptance rate is the increase in the number of applications received each year. In recent years, the college has seen a significant rise in the number of applications, making the admissions process even more competitive. Despite this, Hamilton College remains committed to providing a high-quality education to its students and continues to attract top talent from around the world.
Demographic Breakdown of Hamilton College Admitted Students
Hamilton College is committed to diversity and inclusion, with a student body that represents a range of different backgrounds, perspectives, and experiences. In recent years, the college has made a concerted effort to increase the number of first-generation students, as well as students from low-income households. The college also has a commitment to international students, with students from more than 50 different countries represented on campus.
In addition to its commitment to diversity, Hamilton College also places a strong emphasis on academic excellence. The college has a rigorous curriculum that challenges students to think critically and engage with complex ideas. The faculty is composed of experts in their fields, who are dedicated to helping students achieve their full potential.
Hamilton College also offers a wide range of extracurricular activities, including sports teams, clubs, and organizations. These activities provide students with opportunities to explore their interests, develop leadership skills, and build relationships with their peers. The college also has a strong tradition of community service, with many students volunteering in the local area and beyond.
SAT and ACT Scores Required for Hamilton College Admission
The average SAT score of admitted students at Hamilton College is in the mid to high 1300s, while the average ACT score is around 31. However, these scores are merely a guide, and successful applicants typically have scores that are significantly higher than the average. Additionally, the college recommends that students take SAT Subject Tests, particularly in areas that relate to their intended major.
It is important to note that Hamilton College practices a holistic approach to admissions, meaning that they consider a variety of factors beyond just test scores. The college takes into account a student's extracurricular activities, essays, letters of recommendation, and overall academic performance. Therefore, while strong test scores are important, they are not the only determining factor in the admissions process.
Furthermore, Hamilton College offers a test-optional policy for students who feel that their test scores do not accurately reflect their academic abilities. Students who choose to apply without submitting test scores must provide additional materials, such as graded writing samples or additional letters of recommendation, to supplement their application. This policy allows students to showcase their strengths in other areas and provides a more inclusive admissions process.
How to Apply for Admission to Hamilton College?
Students can apply to Hamilton College through the Common Application or Coalition Application. In addition to transcripts, test scores, and essays, students are required to submit letters of recommendation from teachers or other mentors. Students are also encouraged to participate in an interview with a member of the admissions team, either on campus or online.
It is important to note that Hamilton College practices a need-blind admission policy, meaning that a student's financial need is not taken into consideration during the admission process. However, the college is committed to meeting the full demonstrated financial need of all admitted students through a combination of grants, scholarships, and work-study programs. Students can also apply for additional financial aid through outside scholarships and grants.
The Role of Extracurricular Activities in Hamilton College Admissions
Extracurricular activities play an important role in Hamilton College's admissions process. The college looks for students who are passionate about areas outside of the classroom, such as athletics, music, community service, or research. However, quality is more important than quantity, and the college is more interested in seeing a student who has excelled in a few areas, rather than someone who has dabbled in many things but has not achieved a significant level of success.
Hamilton College also values leadership and initiative in extracurricular activities. Admissions officers want to see that students have taken on leadership roles in their chosen activities, whether it be as team captain, club president, or community service coordinator. This demonstrates that the student is not only passionate about their interests, but also has the ability to take charge and make a positive impact.
It's important to note that Hamilton College also considers the context in which a student participates in extracurricular activities. Admissions officers understand that not all students have access to the same opportunities, and they take into account a student's background and circumstances when evaluating their involvement in extracurriculars. For example, a student who works a part-time job to support their family may not have as much time to dedicate to extracurricular activities, but their commitment and responsibility in that job can still be viewed as a valuable experience.
Interview Tips for Prospective Students Applying to Hamilton College
Interviews with the admissions team are an important part of the application process, providing an opportunity for students to showcase their personality, interests, and ambitions. To make a good impression during the interview, students should dress appropriately, arrive on time, and be prepared to answer questions about their academic and extracurricular achievements. Students should also come prepared with questions to ask about the college, demonstrating their interest and knowledge of Hamilton College's unique qualities.
It is important for students to remember that the interview is a two-way conversation. While the admissions team is evaluating the student, the student should also be evaluating the college to determine if it is the right fit for them. Students should take note of the campus culture, available resources, and opportunities for involvement. This information can help students make an informed decision about whether Hamilton College is the right choice for their academic and personal goals.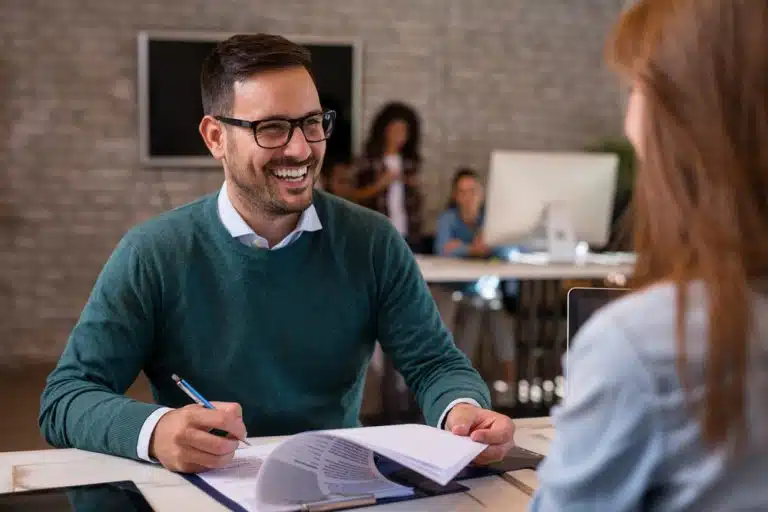 Financial Aid and Scholarships at Hamilton College
Hamilton College is committed to making education affordable for all students, regardless of their financial situation. The college offers a range of scholarships, grants, and other forms of financial aid to help make tuition and other costs more manageable. Additionally, students may be eligible for work-study programs or internships, allowing them to earn money while gaining valuable work experience.
Hamilton College also provides financial counseling services to help students and their families navigate the financial aid process. The college's financial aid office can assist with filling out the Free Application for Federal Student Aid (FAFSA) and provide guidance on other available resources. Hamilton College understands that the cost of higher education can be a significant burden, and is dedicated to helping students achieve their academic goals without financial stress.
Comparing Hamilton College Admissions Statistics with Peer Institutions
Hamilton College is frequently compared to other highly selective liberal arts colleges, such as Williams, Amherst, and Swarthmore. While admission statistics vary from year to year, Hamilton College consistently ranks among the most competitive and prestigious colleges in the country. However, prospective students are encouraged to research and compare other institutions, to determine which colleges best fit their interests and aspirations.
When comparing admissions statistics, it is important to consider factors beyond just acceptance rates and test scores. Hamilton College prides itself on its commitment to diversity and inclusion, with a student body that represents a wide range of backgrounds and experiences. Additionally, the college offers unique academic programs, such as the world-renowned Hamilton College Arboretum and the opportunity for students to conduct original research with faculty members. These factors, along with others, should be taken into account when making a decision about where to attend college.
Common Mistakes to Avoid in Your Hamilton College Application
When applying to Hamilton College, students should avoid common mistakes that can harm their chances of being admitted. These include submitting incomplete or poorly written essays, failing to provide strong letters of recommendation, or not demonstrating a clear interest and commitment to the college. Additionally, students should be aware of application deadlines and ensure that they submit all materials on time.
Another common mistake that students should avoid when applying to Hamilton College is not taking advantage of the opportunity to showcase their unique talents and experiences. Hamilton College values diversity and seeks to admit students who will contribute to the campus community in meaningful ways. Therefore, students should highlight their extracurricular activities, volunteer work, and any other experiences that demonstrate their leadership skills, creativity, or passion for a particular subject. By doing so, students can differentiate themselves from other applicants and increase their chances of being admitted to Hamilton College.
Understanding Early Decision and Regular Decision Options at Hamilton College
Hamilton College offers two different application cycles: Early Decision and Regular Decision. Early Decision applicants commit to attend Hamilton College if they are admitted, while Regular Decision applicants have until May 1st to make their final decision. While Early Decision can increase a student's chances of being admitted, it is important to fully research and understand the commitment involved before making this choice.
It is important to note that Early Decision is a binding agreement, meaning that if a student is accepted, they are required to attend Hamilton College and withdraw all other college applications. This commitment should not be taken lightly, as it can have significant financial and academic implications. However, for students who are certain that Hamilton College is their top choice, Early Decision can be a great option to demonstrate their commitment and increase their chances of acceptance.
Top Reasons Why Students Choose Hamilton College Over Other Colleges
Hamilton College is an excellent choice for students who are looking for a challenging and rewarding academic experience. The college has a long history of academic excellence, with a faculty that is committed to teaching and research. Additionally, the college has a strong emphasis on community service and social responsibility, encouraging students to become involved in local and global issues. Coupled with a beautiful campus and outstanding alumni network, it is easy to see why so many students choose Hamilton College over other colleges.
One of the unique features of Hamilton College is its open curriculum, which allows students to design their own academic path. This means that students have the freedom to explore a wide range of subjects and pursue their interests without being restricted by traditional academic requirements. This approach to education fosters creativity and intellectual curiosity, and prepares students for success in a rapidly changing world.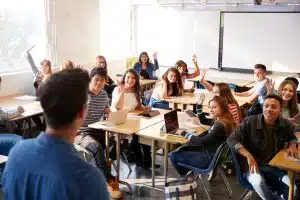 Hamilton College also offers a variety of opportunities for students to engage in research and experiential learning. From conducting independent research projects to participating in internships and study abroad programs, students have access to a wealth of resources and support to help them achieve their academic and career goals. These experiences not only enhance students' academic and professional skills, but also provide them with a broader perspective on the world and their place in it.
Alumni Perspectives on their Admissions Experience at Hamilton College
Hamilton College alumni have many positive things to say about their admissions experience. Many credit the college with providing them with a strong foundation for success, both academically and professionally. Alumni also note the importance of the close-knit community at Hamilton College, which fosters lifelong friendships and a sense of belonging. Overall, Hamilton College graduates are proud to be part of a vibrant and dynamic academic community that prepares them for success in all aspects of life.
One particular aspect of the admissions experience at Hamilton College that alumni often mention is the personalized attention they received from the admissions staff. Many alumni recall feeling like more than just a number during the application process, and appreciated the individualized support they received throughout their time at the college. This level of care and attention helped them to feel valued and supported, and contributed to their overall positive experience at Hamilton College.
If you want to discuss the matter to a greater extent or inquire about college admissions, look no further! Our experts here at AdmissionSight can definitely help you! Here at AdmissionSight, we have over a decade's worth of experience guiding students through the competitive admissions process to get accepted to the top universities in the world. Feel free to set up an appointment today to book your initial consultation.