Exploring Higher Education: Wake Forest's Ranking
Wake Forest University, a private research institution in North Carolina, has carved a distinctive niche for itself in the world of higher education. A key indicator of its position and prestige is Wake Forest's ranking in various national and international listings. These rankings serve as a testament to the university's commitment to academic excellence, intellectual diversity, and the holistic development of its students.
Wake Forest's ranking provides a quantitative perspective on the quality and value of the education offered by the institution. However, it is essential to delve deeper into these rankings to understand their nuances.
They reveal the strong educational framework of the university, its dedication to high-quality teaching, and its vibrant community life. Ultimately, these rankings offer an insight into why students from across the globe choose to embark on their educational journeys at Wake Forest University.
Wake Forest University: An Overview
Wake Forest University is a private research institution that holds a prominent position in the landscape of American higher education. Located in Winston-Salem, North Carolina, the university was founded in 1834 with a commitment to the ideals of liberal arts education and service to humanity, encapsulated in its motto, 'Pro Humanitate.'
The university offers a comprehensive array of undergraduate and graduate programs across various disciplines, including arts and sciences, business, divinity, law, and medicine. The Wake Forest School of Medicine and the Wake Forest School of Business are especially well-regarded and have achieved national recognition.
Set on a beautiful, 340-acre suburban campus, Wake Forest University provides a serene and engaging environment for study. It is known for its small class sizes, with a student-faculty ratio of 11:1, promoting a more intimate and personalized educational experience.
The Demon Deacons, as the university's athletic teams are known, compete in the NCAA Division I Atlantic Coast Conference, with a storied tradition in sports like football and basketball. On campus, there are over 200 student-led clubs and organizations, encompassing a wide range of interests, thereby offering students opportunities for leadership, service, and personal growth.
Wake Forest's commitment to rigorous academics, a vibrant community, and the development of character in its students has earned it a place in the top tier of national universities, according to various rankings. This consistent recognition underlines Wake Forest University's dedication to fostering a transformative and enriching educational environment.
What is the Ranking of Wake Forest?
What is the ranking of Wake Forest? Wake Forest University has consistently held a strong standing in various educational rankings, both nationally and internationally, reflecting its commitment to academic excellence and the quality of its educational programs.
U.S. News & World Report
According to the U.S. News & World Report's 2022- 2023 rankings, Wake Forest University has secured an impressive standing on multiple fronts. As a comprehensive guide, the U.S. News & World Report rankings assess universities based on a variety of important factors such as academic reputation, financial resources, faculty resources, student satisfaction, graduation rates, and alumni giving.
In the overall ranking of National Universities, which assesses the full range of undergraduate and graduate programs, Wake Forest's ranking held the 29th position. This puts the university in the top tier of institutions nationwide, demonstrating its consistent commitment to academic excellence and student success.
Furthermore, Wake Forest's dedication to nurturing its undergraduates is evident in its ranking of 21st for Best Undergraduate Teaching. This category acknowledges universities where the faculty has a strong commitment to undergraduate teaching, and Wake Forest's high position here is a testament to the individual attention and personalized instruction that students receive. This dedication to teaching goes hand in hand with Wake Forest's small class sizes and low student-to-faculty ratio, which helps to foster a supportive and intellectually stimulating environment.
Wake Forest's ranking also secured the 23rd position in the Best Value Schools category. This ranking takes into account the university's academic quality, as well as the net cost of attendance for a student who received the average level of need-based financial aid. The high position in this category underscores Wake Forest's commitment to balancing academic rigor with financial accessibility, thus providing a valuable education that's worth the investment.
Times Higher Education World University Rankings
Wake Forest University in the Times Higher Education (THE) World University Rankings ranked 351–400th in World University Rankings of 2023. However,  Wake Forest ranked 61st in the
US College Rankings 2022. It's important to understand the methodology behind the THE rankings and how Wake Forest University generally fits within such frameworks.
The Times Higher Education World University Rankings are comprehensive, balanced, and trusted. They include more than 1,799 universities across 104 countries and regions, making them the largest and most diverse university rankings to date. The ranking is based on 13 carefully calibrated performance indicators that measure an institution's performance across teaching, research, knowledge transfer, and international outlook.
Wake Forest University's emphasis on high-quality education, research, student support, and global perspectives resonate well with the methodology of THE rankings. For instance, Wake Forest is known for its dedication to undergraduate teaching, a key factor in THE's "teaching" category. Moreover, the university's commitment to research, particularly at the graduate level, aligns it with THE's "research" and "citations" criteria.
The school's efforts to create a diverse and inclusive campus environment and its growing focus on global engagement reflect positively on its "international outlook", another crucial category in THE rankings.
QS World University Rankings
The QS World University Rankings provide a comprehensive comparison of the top universities worldwide, taking into account factors like academic reputation, employer reputation, student-to-faculty ratio, international faculty, international students, and research citations.
As of the 2023 rankings, Wake Forest University was placed in the 438 band. Although this may seem modest compared to its national ranking, it's important to keep in mind that the QS World University Rankings include thousands of institutions worldwide. Therefore, WFU's position in the band is a significant achievement that indicates its standing on a global stage.
Wake Forest's ranking demonstrates international recognition of the institution's commitment to academic excellence, student satisfaction, and the employability of its graduates. QS places significant weight on academic and employer reputation, gathered through global surveys. Wake Forest's position suggests a strong regard for the institution among academics and employers worldwide.
Moreover, Wake Forest's emphasis on small class sizes and a low student-to-faculty ratio, reflected in their commitment to high-quality teaching, aligns well with the student-to-faculty ratio indicator used by QS. This is a testament to the personalized learning experience students receive at the university.
These rankings are a reflection of the university's commitment to academic rigor, exceptional teaching, and comprehensive student support services. Moreover, they serve as a strong indicator of the quality of Wake Forest's graduates, who are well-prepared to make meaningful contributions in their chosen fields and in service to their communities.
Nevertheless, it's essential to remember that rankings are just one part of the picture when considering a university. Factors such as personal fit, academic interests, campus culture, and availability of opportunities for personal growth and development also play significant roles in selecting the right university. Wake Forest University's commitment to providing a holistic education, promoting leadership, and fostering a vibrant and inclusive community are factors that are not always captured by rankings, but greatly enhance the student experience.
Why Do College Rankings Matter?
Why do college rankings matter? The role of college rankings in the landscape of higher education is a multifaceted one. While they shouldn't be the sole deciding factor for prospective students, they undoubtedly play a significant role in shaping public perception and understanding of an institution's overall standing, academic quality, and value. For Wake Forest University, these rankings matter for a variety of reasons.
Firstly, rankings provide an external validation of the quality of the education that Wake Forest provides. A high ranking, such as those Wake Forest frequently receives from publications like U.S. News & World Report, signifies the institution's commitment to academic excellence.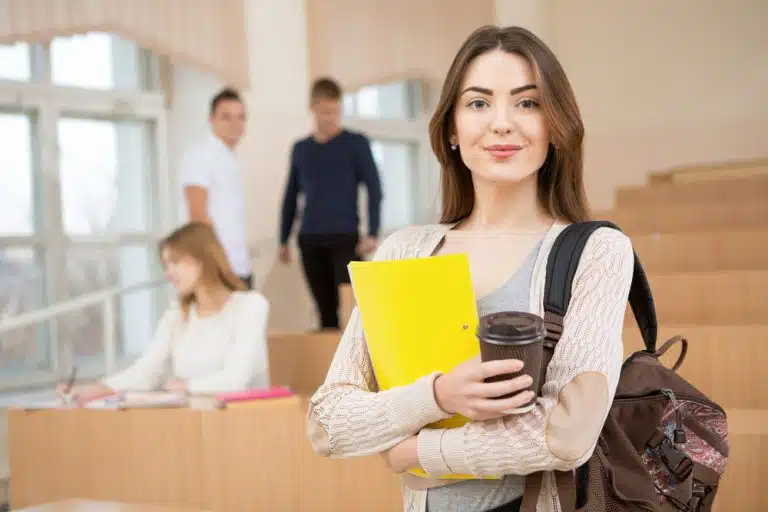 These rankings consider various measures such as graduation rates, retention rates, faculty resources, and academic reputation, among others. Wake Forest's high positions in these rankings underscore its commitment to a high-quality education.
Secondly, rankings can impact Wake Forest's visibility and attractiveness to prospective students, both domestically and internationally. In an increasingly competitive higher education environment, a strong ranking can differentiate a university from its peers. When Wake Forest achieves a high ranking, it helps to raise the university's profile, making it more attractive to top-notch students, faculty, and even potential donors.
Furthermore, rankings can also influence Wake Forest's relationship with alumni and donors. A rising or high ranking can instill pride among alumni and inspire increased levels of giving, which can, in turn, be used to improve campus facilities, hire top faculty, fund research, and increase financial aid offerings.
Lastly, rankings play a role in the job market. Many employers pay attention to university rankings when considering the credentials of job applicants. A degree from a highly-ranked university like Wake Forest is often viewed as a mark of high-quality education, making its graduates more competitive in the job market.
However, it's essential to note that while rankings are important, they don't capture the complete picture of what a university offers. Wake Forest, for instance, places a strong emphasis on the development of the whole person, fostering an environment that encourages personal growth, leadership, and service – qualities that might not be fully encapsulated by rankings. Moreover, the value of the close-knit community, small class sizes, and the lifelong connections that students form during their time at Wake Forest can't be quantified by rankings alone.
While rankings are indeed significant for Wake Forest in terms of reputation, visibility, and marketability, the true essence of the Wake Forest experience lies in the transformational and enriching education it provides to its students, well beyond the rankings.
What is the Benefit of Wake Forest's Ranking in College Application?
What is the benefit of Wake Forest's ranking in college application? The prestige associated with Wake Forest University's high rankings carries a range of benefits for college applicants, including providing confidence in the quality of education, enhancing employability post-graduation, and opening up opportunities for networking and personal growth.
Firstly, when applying to colleges, students (and their families) want assurance that the institution they choose will provide a top-notch education. Wake Forest's consistently high rankings can provide this assurance.
They underscore the university's commitment to academic excellence and its success in delivering a comprehensive, high-quality education. They indicate strong faculty, a challenging curriculum, excellent facilities, and a supportive environment – all crucial factors in a student's university experience.
Secondly, a degree from a highly-ranked university like Wake Forest often carries weight in the job market. Employers around the world recognize Wake Forest for its academic rigor and its emphasis on producing well-rounded graduates who are ready to contribute to the professional world. As such, Wake Forest's ranking can enhance the employability of its graduates and potentially lead to higher starting salaries and more rapid career advancement.
Additionally, a higher ranking can also mean more resources. Universities that rank highly tend to attract more funding, leading to better facilities, more research opportunities, and more financial aid for students. As a prospective student, applying to a well-ranked institution like Wake Forest could potentially mean access to more scholarships and financial aid opportunities, cutting-edge facilities, and a wealth of research opportunities.
Beyond academics and career prospects, Wake Forest's ranking also signals a vibrant, engaged student body and a strong alumni network. The university attracts students from around the world, offering a diverse and enriching environment. This environment allows for a meaningful exchange of ideas, cultural experiences, and opportunities for personal growth and leadership.
Furthermore, the strong alumni network associated with highly ranked universities can offer significant benefits. Alumni networks can help with job placements, internships, and mentorship, and can even be a source of lifelong friendships and connections.
However, while rankings are important, it's equally essential to consider factors such as cultural fit, campus environment, extracurricular opportunities, and availability of majors or programs that align with one's interests and career goals.
Despite the many benefits associated with high rankings, prospective students need to remember that they are only one piece of the larger college selection puzzle. Wake Forest's commitment to producing well-rounded, service-oriented leaders, and fostering a supportive, engaging community offers significant value that might not be fully captured by rankings alone.
The Takeaway
Rankings offer a useful tool for comparing schools based on a variety of criteria. Wake Forest's ranking in national and international lists indicates its commitment to providing a high-quality education that balances rigorous academic challenges with a supportive community environment.
However, one must remember that university selection should also consider personal goals, academic interests, and cultural fit. WFU offers an education grounded in the liberal arts tradition, with a commitment to service and leadership. This unique combination may be exactly what you're looking for in your college experience, irrespective of the rankings.
In conclusion, WFU's impressive ranking is a reflection of its relentless pursuit of academic excellence, its dedication to producing well-rounded graduates, and its determination to play a vital role in shaping the future of humanity. With each passing year, WFU continues to carve its niche in higher education, living up to its motto of 'Pro Humanitate'.
Want to learn more about your chances of getting into Wake Forest University? You've come to the right place. At AdmissionSight, we have over 10 years of experience guiding students through the competitive admissions process.
AdmissionSight can help you put your best foot forward when applying to college this fall. Contact us today for more information on our services.