Exploring the Prestigious Johns Hopkins University
Johns Hopkins University – a name that echoes in education hallways as one of the world's top institutions. Best known for its stellar academic reputation and ground-breaking research endeavors, this university has earned its prestigious status. This article invites you to explore the rich history, beautiful campus, educational offerings, vibrant student life, and engaging athletic programs at Johns Hopkins University.
A Brief History of Johns Hopkins University
The story of Johns Hopkins University starts with its visionary benefactor – Johns Hopkins. A Quaker entrepreneur and philanthropist whose wealth largely came from his intelligent investments in the burgeoning Baltimore and Ohio Railroad. Inspired by the European universities' model, he left his fortune to establish a university and a hospital that focused on research and applied knowledge.
Johns Hopkins University has a rich and storied history that spans over a century. From its humble beginnings to its current status as a world-renowned institution, the university has consistently pushed the boundaries of knowledge and innovation.
The Founding and Early Years
The university opened in 1876 under its first president, Daniel Coit Gilman. A firm believer in integrated knowledge, Gilman encouraged faculty and students to expand their intellectual horizons and approach education with a multidisciplinary lens. His revolutionary educational philosophy set a solid foundation for the university's future growth.
During its early years, Johns Hopkins University quickly established itself as a pioneer in several academic disciplines. The faculty and students were driven by a shared passion for pushing the boundaries of knowledge and making a tangible impact on society. This spirit of innovation and intellectual curiosity permeated every aspect of the university, from its rigorous academic programs to cutting-edge research initiatives.
With its main campus in Baltimore, Maryland, Johns Hopkins became a hub of intellectual activity and a magnet for scholars and researchers worldwide. The university attracted some of the brightest minds in their respective fields, who were drawn to the institution's commitment to excellence and its unwavering dedication to advancing knowledge.
As the university grew, so did its influence. Johns Hopkins quickly became known for its ground-breaking work in public health, natural sciences, and humanities. The faculty and students were at the forefront of groundbreaking research, significantly contributing to their respective fields.
Significant Milestones and Achievements
Johns Hopkins University rose to prominence in the following years through many noteworthy achievements. Its School of Medicine, founded in 1893, is often credited with revolutionizing medical teaching in the United States by integrating clinical and laboratory medicine. The school's innovative approach to medical education set a new standard for medical schools nationwide, and its graduates became leaders in medicine.
Other milestones include establishing the School of Advanced International Studies in 1943, known for cultivating future diplomats and policymakers. The school's rigorous academic programs and emphasis on global affairs have produced some of the world's most influential leaders in international relations.
In 1960, the Space Science program at Johns Hopkins University made significant contributions to NASA's early lunar missions. The university's scientists and engineers played a crucial role in the success of these missions, pushing the boundaries of space exploration and expanding our understanding of the universe.
These are just a few examples of the many milestones and achievements that have shaped Johns Hopkins University's history. The roster of accomplishments is long and continuously growing, reflecting the university's dedication to knowledge and innovation.
Today, Johns Hopkins University continues to build upon its rich legacy, pushing the boundaries of knowledge and impacting society. With its world-class faculty, state-of-the-art facilities, and a vibrant community of scholars and students, the university remains at the forefront of research, education, and innovation.
The Johns Hopkins University Campus
Johns Hopkins University boasts a stunning campus that blends historic charm and modern convenience. Its buildings echo the Beaux-Arts architecture style, making strolling through the campus feel like a walk through a living museum.
As you explore the campus, you'll discover many architectural gems that showcase the university's rich history and commitment to design excellence. One of the distinguishing architectural features includes the iconic Gilman Hall, which houses many humanities departments. Its grand facade and intricate detailing make it a true masterpiece. The Homewood Museum, another architectural highlight, showcases the best Federal architecture style with its elegant proportions and refined ornamentation. Walking through its halls is like stepping back in time.
The campus also boasts modern architectural wonders seamlessly blending with historic buildings. The Milton S. Eisenhower Library is a testament to modernist design's beauty. Its sleek lines and expansive windows create a light-filled space that inspires intellectual curiosity. The LEED-certified Brody Learning Commons is another recent addition to the campus. This state-of-the-art facility promotes sustainability and provides students with a collaborative and technologically advanced environment for studying and research.
Facilities and Resources
Johns Hopkins University's commitment to excellence extends beyond its architectural marvels. The campus has extensive research labs that foster groundbreaking discoveries and innovation. From cutting-edge scientific equipment to advanced technology, these labs provide students with the tools they need to push the boundaries of knowledge.
The university's libraries are a treasure trove of knowledge, with vast collections catering to various academic disciplines. Whether delving into history or exploring the latest scientific research, you'll find a wealth of resources at your fingertips.
Johns Hopkins University offers world-class athletic facilities for those passionate about sports and fitness. From state-of-the-art gyms to well-maintained fields and courts, students can access top-notch facilities that support their physical well-being and promote a healthy lifestyle.
But it's not just about academics and physical health. The university also provides various student services to ensure a well-rounded campus experience. From counseling and mental health support to career development resources, students can access dedicated on-campus resources that prioritize their well-being and future success.
So, as you walk through the Johns Hopkins University campus, take the time to appreciate its architectural beauty and the wealth of facilities and resources that contribute to an enriching and transformative educational experience.
Academic Excellence at Johns Hopkins
Academic excellence lies at the heart of Johns Hopkins University. With world-renowned faculty, innovative programs, and a strong emphasis on research and collaboration, students are encouraged to push boundaries and explore new territories of knowledge.
At Johns Hopkins, academic excellence is a goal and a way of life. Students are immersed in a vibrant intellectual community that fosters a love for learning and a passion for discovery. The university's commitment to excellence is evident in every aspect of its academic programs, from the rigorous coursework to the cutting-edge research opportunities.
One of the hallmarks of Johns Hopkins is its renowned departments and programs. The university is home to several leading departments, including the revered School of Medicine, the Whiting School of Engineering, and the Peabody Institute. These departments offer a broad range of programs catering to the students' diverse interests and aspirations.
Within these departments, students can access world-class faculty who are experts in their fields. These faculty members are dedicated teachers and active researchers, pushing the boundaries of knowledge in their respective disciplines. Students can learn from these experts and engage in meaningful research projects that contribute to advancing their fields.
Renowned Departments and Programs
Johns Hopkins is known for its commitment to excellence in education and research. The School of Medicine, for example, is consistently ranked among the top medical schools in the nation. Its faculty members are leaders in their respective fields, conducting groundbreaking research and providing exceptional patient care.
The Whiting School of Engineering is another standout department at Johns Hopkins. With its focus on innovation and interdisciplinary collaboration, the school prepares students to tackle complex engineering challenges and positively impact society. Students have access to state-of-the-art facilities and cutting-edge research opportunities that allow them to apply their knowledge and skills to real-world problems.
The Peabody Institute, renowned for its music and dance programs, offers students a unique opportunity to pursue their artistic passions while receiving a world-class education. The institute's faculty members are accomplished artists and performers who provide students with personalized instruction and mentorship.
Particular emphasis is given to research-based learning at Johns Hopkins. Many undergraduate students are engaged in research opportunities from their first year, working alongside faculty members on projects that have the potential to make a significant impact. This hands-on experience enhances students' understanding of their chosen field and prepares them for future careers in research and innovation.
The campus environment at Johns Hopkins fosters academic curiosity and creative problem-solving skills. Students are encouraged to think critically, ask challenging questions, and seek innovative solutions to complex problems. The university provides a supportive and collaborative community where students can exchange ideas, collaborate on projects, and learn from one another.
Research Opportunities and Innovations
Johns Hopkins is a hub of research and innovation. With state-of-the-art research facilities and dynamic faculty, the doors are open for students and scholars to create transformative advancements. The university is recognized for pioneering medical research efforts, particularly in genetics, neuroscience, and global health.
However, the research opportunities at Johns Hopkins extend beyond the health sciences. The university is also at the forefront of knowledge fields such as advanced materials research, water resources, and space technology. Through its interdisciplinary approach, Johns Hopkins encourages collaboration across different disciplines, fostering innovation and pushing the boundaries of human understanding.
Through these strides in research and innovation, Johns Hopkins contributes to society and furthers human understanding. The university's groundbreaking discoveries and advancements have the potential to improve lives, solve pressing global challenges, and shape the future of various industries.
As a student at Johns Hopkins, you will be part of a community that values academic excellence and encourages you to reach your full potential. Whether conducting groundbreaking research, participating in stimulating class discussions, or engaging in hands-on learning experiences, you will be challenged and supported every step of the way.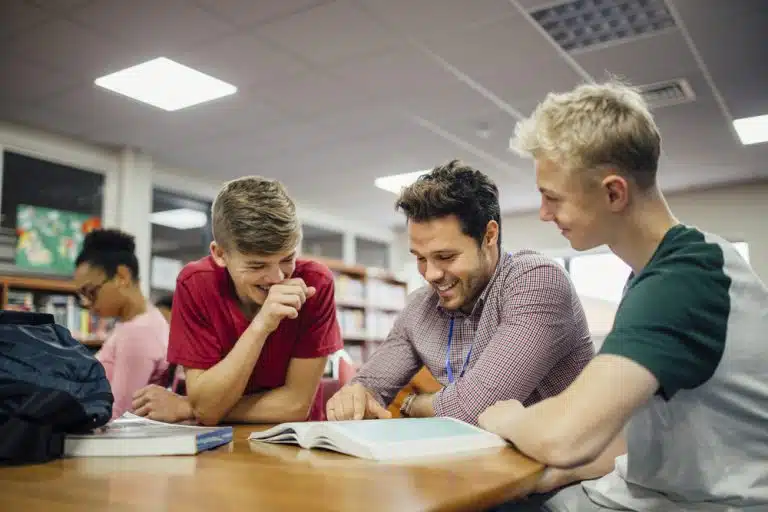 Student Life at Johns Hopkins University
Johns Hopkins boasts a vibrant student life culture outside of the academic environment. It provides ample opportunities for students to engage, explore, and enjoy diverse cultural, athletic, and leadership experiences.
Housing and Dining Options
The university offers a range of housing options to suit students' needs, from traditional residence halls to apartment-style living. Dining options include a variety of cafes, food courts, and sit-down restaurants catering to diverse dietary requirements and tastes.
Student support services strengthen the community fabric, with resources available for mental health, campus safety, and other essential aspects of student well-being.
Clubs, Organizations, and Campus Events
With over 400 clubs and organizations, students at Johns Hopkins have a wealth of opportunities to pursue their interests and hobbies. There is something for everyone, from leadership forums, cultural clubs, and performance arts groups to research societies.
Annual campus events, such as Spring Fair and Lighting of the Quads, highlight the university experience, fostering a sense of community and Hopkins pride.
Athletics and Recreation at Johns Hopkins
Athletics and recreation are integral to the Johns Hopkins experience, fostering team spirit and promoting physical wellness.
Overview of Athletic Programs
The University hosts a variety of athletic programs. Its competitive teams compete in NCAA Division I for lacrosse and Division III for other sports. Notably, the lacrosse team has secured multiple national championships, making it a source of Blue Jays pride.
The university offers extensive intramural and club sports programs for those who wish to enjoy sports in a more casual setting.
Recreational Facilities and Activities
The university provides modern recreational facilities, including a fitness center, aquatic center, tennis courts, and more. Students can also participate in various fitness and wellness programs catering to different skill and fitness levels.
Whether they wish to compete at the university level, stay fit, or have fun, students at Johns Hopkins have abundant opportunities to stay active and healthy.
Johns Hopkins University offers its students an engaging and academically challenging environment. Its commitment to knowledge, service, and discovery inspires students and scholars worldwide, carving new paths in every field of study.
If you want to discuss the matter to a greater extent or inquire about college admissions, look no further! Our experts here at AdmissionSight can help you! Here at AdmissionSight, we have over a decade's worth of experience guiding students through the competitive admissions process to get accepted to the top universities in the world. Feel free to set up an appointment today to book your initial consultation.