Exploring Swarthmore College
Swarthmore College is a prestigious private institution located in Swarthmore, Pennsylvania in the Philadelphia metropolitan area. It is a small institution with 1,651 undergraduate students enrolled. Swarthmore's acceptance rate is only 8%, making admissions incredibly competitive. Economics, Information Science, and Biology are common majors.
In 1864, the institution was established. It is situated in a suburban area and encompasses 425 acres, and utilizes a semester-based academic calendar. Swarthmore College is ranked fourth among National Liberal Arts Colleges in the 2022-2023 edition of Best Colleges. Tuition and fees are $59,328 per year.
What is Swarthmore College known for?
What is Swarthmore College known for? It is a small but mighty institution in the Philadelphia suburbs, that provides students with an elite liberal arts education. Swarthmore's 300-acre Scott Arboretum is located outside of town. The canopied Scott Outdoor Amphitheater is used for commencement exercises and summer concerts.
Swarthmore, along with Bryn Mawr and Haverford Colleges, is a member of the Tri-College Consortium and offers cross-registration at the University of Pennsylvania, allowing Swarthmore students to take classes at other premier Philadelphia area colleges.
Alumni of Swarthmore are typically committed to furthering their education. One-third of college graduates pursue a doctorate. Students at Swarthmore maintain an active lifestyle. To graduate, each student must complete four units of physical education and pass a swim test.
Where is Swarthmore College?
Where is Swarthmore College? The exact address is 500 College Avenue, Swarthmore, PA 19081, USA. Swarthmore College is located 11 miles southwest of Philadelphia, a distance sufficient for its 425-acre arboretum campus.
The school was established by members of the Religious Society of Friends (Quakers), but it no longer has any religious affiliation. More than 100 student organizations are available on campus, and approximately 40 percent of students study abroad.
Phineas the Phoenix, Swarthmore's mascot, cheers on approximately 20 NCAA Division III varsity sports teams. There are only two fraternities and one sorority in its Greek community. Although only first-year students are required to live on campus, fewer than 10 percent of students reside off campus.
Through the Tri-College Consortium, Swarthmore College students can take classes at Bryn Mawr College and Haverford College. Swarthmore, unlike the majority of liberal arts colleges, offers an undergraduate engineering program.
The Crum Regatta, in which students race homemade boats down Crum Creek, and Worthstock, which features live music, dancing, and food, are two of Swarthmore's many distinctive traditions.
Notable alumni include NASA's first chief of astronomy in the Office of Space Science and the "mother of the Hubble telescope," Nancy Grace Roman; former Massachusetts governor and presidential candidate Michael Dukakis; and former World Bank president Robert Zoellick.
How to get into Swarthmore College
How do you get into Swarthmore College? In the same league as Williams, Amherst, and Pomona, Swarthmore College is one of the most competitive liberal arts institutions in the United States.
While less well-known to the general public than Ivy League institutions, these schools (including Swarthmore) have acceptance rates in the single digits and are difficult to enter even for students at the top of their high school class with near-perfect SAT/ACT scores.
If you intend to apply to Swarthmore College during the next admissions cycle, you should be aware of the following:
If Swarthmore is your top choice, you should apply early decision by November. The deadline for Regular Decision is the first week of January the following year, but acceptance rates are significantly lower for this round.
This school offers both alumni interviews and virtual fellow interviews with an admissions officer, but neither is required.
Swarthmore College does not consider "demonstrated interest," so you will not be evaluated based on whether or not you have visited the campus, communicated with an admissions officer, etc.
You may submit an application via the Common Application or Coalition Application.
Keep your grades up throughout your senior year of high school, as you will be required to submit a Mid-Year Report around February.
Ensure that you devote sufficient time and effort to the Swarthmore College supplemental essay prompts. In the 2021-22 cycle, the following directions and options were available:
Essays:
Swarthmore students' worldviews are often forged by their prior experiences and exposure to ideas and values. Our students are often mentored, supported, and developed by their immediate context—in their neighborhoods, communities of faith, families, and classrooms. Reflect on what elements of your home, school, or community have shaped you or positively impacted you. How have you grown or changed because of the influence of your community?
We are inspired by students who are flexible in their approach to learning, who are comfortable with experimentation, and who are willing to take intellectual risks that move them out of their comfort zone. Reflect on a time that you were intellectually challenged, inspired, or took an intellectual risk—inside or outside of the classroom. How has that experience shaped you, and what questions still linger?
Why are you interested in applying to and attending Swarthmore?
How does Swarthmore College rate applicants?
How does Swarthmore College rate applicants? Swarthmore College considers six factors "very important" in the admissions process: the difficulty of high school course load, class rank, grade point average, application essays, recommendations, and character/personal qualities.
Extracurricular activities were designated as the sole "important" factor. Standardized tests are relegated to "considered" status for the duration of this test-optional period.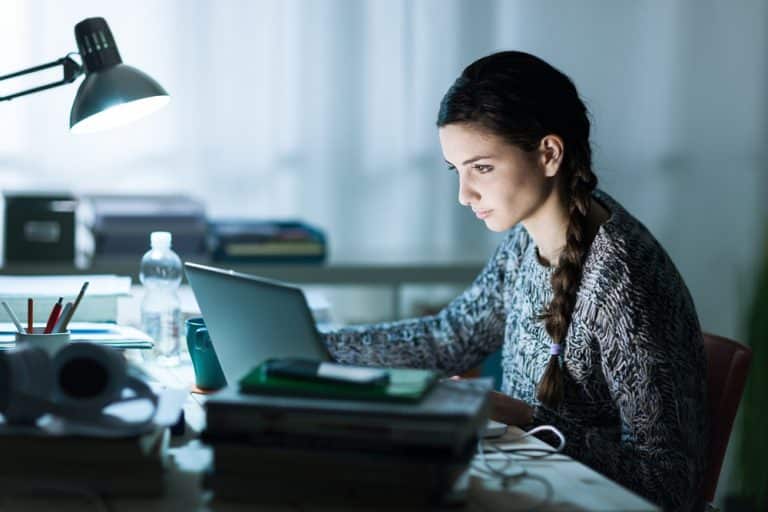 For a deeper, school-specific examination of how Swarthmore holistically evaluates applicants, the following characteristics are highly valued:
Willingness to work hard and to seek help
Potential contributions to campus life
Sustained commitment.
Open-mindedness in general and to the liberal arts writ large
Intellectual curiosity and an enthusiasm for learning
Creative and proactive problem-solving Generosity toward others
Civic engagement
Final thoughts
91% of those accepted into Swarthmore College possessed a SAT score of 1400 or better; 98% earned an ACT score of 30 or higher. Almost everyone graduated high school at or near the top of their class. You will be a competitive applicant at Swarthmore if you meet these requirements, but those with additional qualities and skills will fare best.
To help with admissions, you might want to consider getting help from college admissions experts. AdmissionSight can help you make the strongest application possible. We know from experience that standing out with a great essay and writing supplement can make the difference that gets you into any college of your choice. We have more than a decade of experience assisting students, with a high success rate of 75%. Set up a free consultation today to learn more about what the admissions professionals can do for you.