Exploring the Indiana University Summer String Academy
Discover the heart of string music at the Indiana University Summer String Academy. Renowned for its exceptional training, the academy attracts budding musicians from around the world. In this article, we'll explore what makes this program so unique and why it's a top choice for many.
What is the Indiana University Summer String Academy?
What is the Indiana University Summer String Academy? Established in 1984, the Indiana University Summer String Academy has paved the way for countless young string musicians to refine their artistry. Located at one of the world's most prestigious music schools, Jacobs School of Music, the academy offers an enriching curriculum led by a distinguished faculty.
If you're between the ages of 5 and 18 and harbor a passion for the violin, viola, or cello, this academy beckons with a promise of intensive learning.
The curriculum is diverse and tailored to cater to individual growth—spanning private lessons, group tutorials, theory sessions, master classes, chamber music coaching and lessons, and performance opportunities. The teaching philosophy at the academy is inspired by and rooted in the methodologies of musical stalwarts such as Mimi Zweig, Shinichi Suzuki, and Paul Rolland.
Parents, especially those of younger participants, play a pivotal role in the learning process. They are actively involved, attending all lessons and bolstering daily practice routines, creating an environment of support and encouragement.
This collaborative approach ensures that the young musicians develop not just skills but also emotional depth, crafting a balanced foundation for their musical journey.
Moreover, a standout feature of the Summer String Academy is its faculty—dedicated professionals with vast experience in nurturing young talent. Their specialized training ensures that students not only acquire technical prowess but also develop musical sensitivity. Under their tutelage, participants evolve as artists, mastering the delicate balance between technique and emotion.
It's not surprising that numerous graduates of the Summer String Academy, after embracing the demanding training, have gained recognition on a global scale. Many have become renowned performers and respected educators. Yet, the impact of the academy extends beyond those pursuing music as a profession.
The Indiana University Summer String Academy is more than just a summer program—it's a nurturing ground for potential. In this place, young musicians develop intense concentration, increased self-esteem, and a lasting love for music.
How to Apply to Indiana University Summer String Academy
So, you've decided to join the Summer String Academy for an exciting musical journey. Let's now dive into steps on how to apply to Indiana University Summer String Academy.
Eligibility
You must meet specific eligibility criteria to join the Indiana University Summer String Academy. The academy is open to dedicated string players between the ages of 12 and 18. However, it's essential to note that there's a limit of 60 available spots. This means that while there's an opportunity for dedicated young musicians, there's also considerable competition.
The Application Process
To kickstart your application, you need to log into the academy's online platform and submit the following requirements:
Audition Video: A critical part of your application is the audition video. It's not just any video; it should showcase two contrasting movements or pieces demonstrating your skill and versatility. This is your chance to shine and show your passion for your chosen instrument.
Letter of Recommendation: Alongside your audition video, you must also send in a letter of recommendation from your teacher. This letter provides insight into your dedication and potential, helping the academy understand why you are a perfect fit.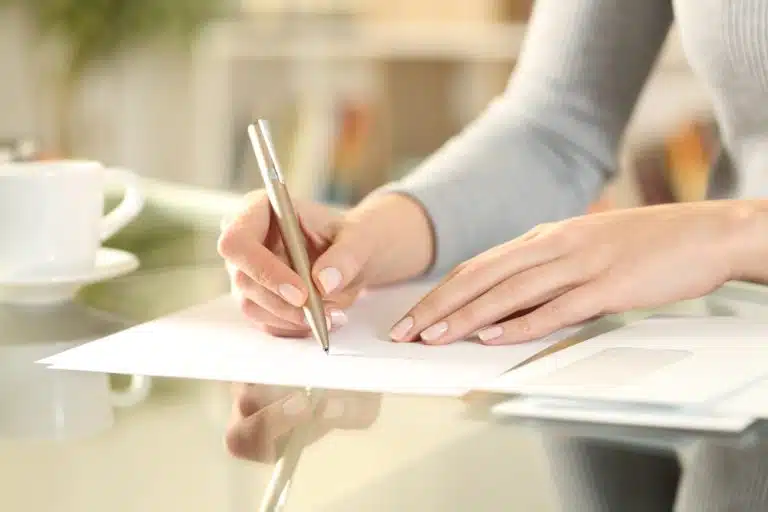 Important Deadlines
While the deadlines for 2023 have passed, it's vital to note the timeline for future reference:
Application Deadline: The deadline for the 2023 program was March 15th. Be sure to mark your calendar for future application cycles; early preparation is vital.
Notification of Acceptance: On March 26, 2023, applicants received email notifications with the results of their applications. This is when you find out if you have secured your spot.
Confirmation of Acceptance: Once you receive your acceptance notification, remember to confirm your spot by April 1, 2023.
Tuition Due: In 2023, tuition was due by April 14th.
While the 2023 application cycle has passed, understanding the application process and deadlines gives you a head start for future opportunities. Prepare your audition video, gather your recommendations, and be ready to seize the chance to be part of this transformative musical journey. The Indiana University Summer String Academy awaits, and your musical future awaits with it.
Tuition and Financial Aid Opportunities at IU Summer String Academy
When considering pursuing your educational dreams at the Summer String Academy, it's crucial to clearly understand the costs associated with this investment in your future. Let's delve into the details of tuition and financial aid opportunities at IU Summer String Academy.
Tuition Costs
The Jacobs School of Music at Indiana University offers high-quality education with transparent tuition costs designed to make learning accessible to all. The cost breakdown is as follows:
Registration Fee (non-refundable): $75 – This one-time fee secures your spot in the academy's programs.
Tuition: $3,000 – Covers the core of your educational journey, including classes and instruction.
Room/Board: $2,500 – For students requiring accommodation and meal plans.
Total: $5,500 – The combined cost of registration, tuition, and room/board.
Please keep in mind that payment for all programs in the academy is due before the program's start date. Timely payment is essential to participate in classes or lessons. The academy strictly adheres to merit scholarship, financial aid, and payment deadlines to maintain fairness and integrity in the enrollment process.
What's Included in the Tuition
Understanding what's included in your tuition is crucial for planning your educational journey. The tuition covers classes and instruction, providing you with the knowledge and skills needed to excel in your chosen field. For students requiring accommodation and meals, the room and board cost is incorporated, ensuring a hassle-free and immersive experience.
For students requiring housing, youth program students are typically placed in double rooms, while adults stay in single-room environments. Meal plans are included in the cost of room and board for youth programs. Adult programs may or may not offer meal plans; when available, they are a separate and optional fee.
Payment Plans and Options
Financial planning is integral to your educational pursuit, and the academy offers flexible payment plans and options to assist you. Late registrations may be considered, depending on program space availability. However, payment must be remitted before engaging in program activities.
Scholarships and Financial Aid
For summer programs, scholarship availability varies depending on the specific program. Here's how you can explore these opportunities:
Express Your Interest: If you're interested in scholarships or financial aid, contact the Office of Jacobs Academy at [email protected].
Receive Application Details: Upon expressing your interest, the office will provide you with the Income Eligibility Requirements and Financial Aid Application and a submission deadline.
Submit Your Application: Before sending your application and supporting materials, inform the Jacobs Academy Coordinator of your readiness. You will receive a secure upload link to ensure the safe transfer of your files. Please anticipate a processing time of approximately two weeks for application review.
Get Notified: Once a decision has been made, the Office of Jacobs Academy will issue a notice regarding your scholarship or financial aid status.
The Jacobs School of Music is committed to supporting students in their educational endeavors and strives to make its programs accessible to a diverse range of individuals.
A Day in the Life of an IU Summer String Academy Student
Imagine a day in the life of an IU Summer String Academy student, where every moment becomes a harmonious note in a symphony of personal growth and unwavering passion. From sunrise to sunset, these students immerse themselves in a world of music, cultivating their talents and nurturing their love for the strings.
Here's a brief overview of the daily schedule for Indiana University Summer String students.
Morning Practice and Lessons (9:00 AM – 12:00 PM): The day begins early, with students immersing themselves in their musical pursuits. From 9 in the morning until noon, they engage in rigorous practice sessions and receive private lessons.
Lunch (12:00 PM): Lunchtime provides a short break during the day, giving students a chance to rest and refuel before the afternoon sessions.
Afternoon Session (1:30 PM – 3:30 PM): The afternoon session in the academy is dedicated to chamber music coaching and rehearsals. It's a time when students collaborate, harmonize, and refine their skills through ensemble playing.
Individualized Training (4:00 PM – 5:00 PM): Following ensemble activities, the academy continues to prioritize individual growth. This time slot is reserved for additional practice, private lessons, and studio master classes tailored to each student's unique needs.
Dinner (5:30 PM): A hearty dinner at 5:30 helps prepare students for the evening's artistic activities.
Evening Activities (7:00 PM): As the evening arrives, the IU Summer String Academy provides a wide range of after-school activities. Beginning at 7:00 p.m., students engage in concerts, master classes, lectures, and organized social events. These opportunities outside of practice time allow students to relax, share experiences, and connect with fellow students who share their interests.
Dorm Call (9:30 PM): Approaching 9:30 PM, it's time for dormitory check-in, emphasizing the importance of rest in nurturing creativity.
Lights Out (10:30 PM): At 10:30, lights out mark the end of one part of the day and get students ready for the musical challenges for the next day.
The Indiana University Summer String Academy follows a daily routine that helps students improve their musical skills and develop a deep appreciation for string instruments. It's a journey where each day brings new achievements, and every musical note reflects dedication, and personal growth aligns beautifully with music's joy.
Why Should You Apply to Indiana University Summer String Academy?
Why should you apply to Indiana University Summer String Academy? Applying to the academy opens doors to a world of opportunities and possibilities. At IU Summer String Academy, your educational journey is not just a path to acquiring knowledge but a transformative experience that can profoundly shape your future. The unique blend of top-notch instruction, state-of-the-art facilities, and a vibrant learning community sets the academy apart.
Firstly, the caliber of education you will receive at Jacobs School of Music is exceptional. Dedicated faculty members, experts in their fields, bring passion to teaching in every class. Whether you're pursuing music, arts, or any other programs, access to cutting-edge resources is readily available. Fostering a dynamic learning environment is key to your success.
Moreover, diversity is at the heart of the academy. An inclusive community welcomes students from all walks of life, promoting a rich exchange of ideas and experiences. This diversity enhances your learning and prepares you for a globalized world where collaboration and understanding are essential skills.
Furthermore, the commitment to your growth goes beyond the classroom. Extracurricular activities, workshops, and networking opportunities are available to help you develop holistically. Whether you aspire to be a professional artist, musician, or scholar, the comprehensive approach to education equips you with the skills and confidence to thrive in your chosen field.
Additionally, the support system at the academy is designed with your success in mind. From advisors to esteemed faculty, guidance is available at every step of your journey. An alumni network comprised of accomplished individuals in various industries is a testament to the doors that can open for you after completing your program.
Lastly, the IU Summer String Academy is not just a place of learning; it's a community that becomes your home away from home. Lifelong friendships are forged, and the memories created during your time at the academy will stay with you forever.
Applying to the academy is your path to a life-changing education that empowers you to achieve your fullest potential. It's a place where top-notch education blends with diversity, where you don't just gain knowledge but put it into practice, and where your aspirations are nurtured into reality.
Preparing for the Academy
Preparing for the academy involves several crucial steps to ensure a successful and enriching educational experience. In this section, we will provide valuable insights and practical advice to ensure you're well-equipped for the exciting adventure that awaits at the Academy.
From understanding the application requirements to getting mentally ready, let's dive into the essential preparations for your academy experience.
Program Requirements
Begin by thoroughly understanding the specific requirements of your chosen program. This might include auditions, portfolio submissions, or standardized test scores. Ensure you have met these requirements well in advance of your program start date.
Accommodation and Housing
If you are staying in the academy's dormitories, review the information provided about your assigned room and available amenities. Prepare by bringing essential items like bedding, toiletries, and personal items. Familiarize yourself with any specific guidelines or rules for dormitory living.
Financial Readiness
Review your tuition and fee details and confirm your payment plan is in order. Explore scholarship and financial aid options to ease the financial burden of your education. Create a budget for personal expenses and ensure you have a plan in place to cover them.
Academic Preparedness
Review the course syllabi and required textbooks or materials for your program. This early preparation will give you a head start in your studies and help you effectively engage with the course content. Do not hesitate to contact instructors or program directors if you have any questions or need clarifications.
International Students
For international students, ensure that all your visa and immigration documents are in order. Familiarize yourself with the country's local culture, laws, and customs to ease your transition into the new environment.
Mental Readiness
Mentally prepare for the challenges and opportunities ahead. Starting a new educational journey can be both exciting and nerve-wracking, so maintaining a positive mindset is crucial. Connect with fellow students, attend orientation sessions, and engage in the campus community to build a support network from the start.
Breaking down your preparation into these steps simplifies the process and ensures you're fully prepared for your time at Indiana University Summer String Academy.
As you prepare for your application, remember that the academy is committed to your success every step of the way. Your musical journey is about to begin, and the goal is to make it a successful and enriching experience for you.
In the highly competitive admissions for the limited 60 slots available in the Summer String Academy, AdmissionSight is your trusted partner in getting into the academy.
Our dedicated team of experts understands the intricacies of the admission process, and we're committed to helping you stand out as a top candidate. We provide personalized strategies, from choosing the right courses and improving your application profile.
Whether it's the Indiana University Summer String Program or another top program, AdmissionSight is here to assist you in achieving your educational goals. We're committed to turning your academic aspirations into reality and making your journey towards an exceptional education more attainable.