Exploring the Princeton University Community
Are you curious to learn more about the prestigious Princeton University and the captivating Princeton community? Let's dive in and take a tour of this academic hub situated in the heart of New Jersey. From the university's rich history to its notable alumni and faculty, we'll explore all aspects of this world-renowned institution.
A Brief History of Princeton University
Princeton University is one of the oldest and most prestigious universities in the United States. Founded in 1746, it has a rich and storied history that spans over 270 years.
Princeton University has a long-standing tradition of academic excellence, and it has consistently ranked among the top universities in the world. The university has produced many notable alumni, including two U.S. Presidents, numerous Nobel laureates, and many other distinguished scholars, scientists, and public figures.
The Founding of the University
Princeton University was originally established as the College of New Jersey. It was founded by the Presbyterian Synod with the intention of educating young men to become ministers. The college's first classes were held in Elizabeth, New Jersey, before it moved to its current location in Princeton in 1756.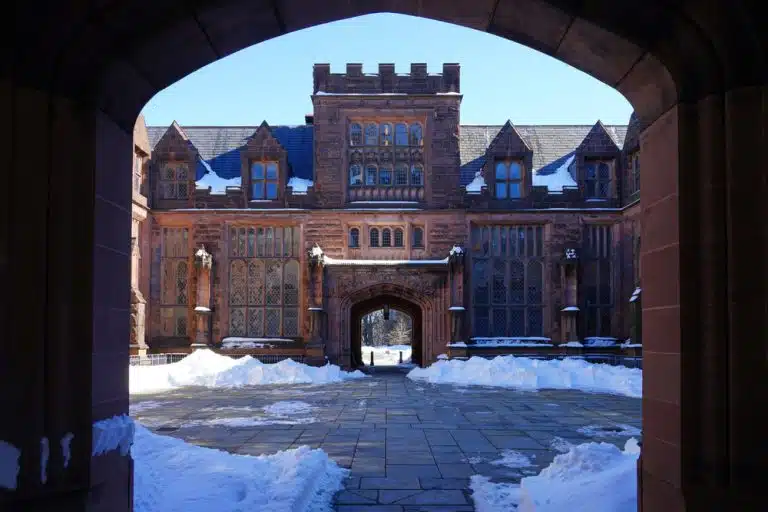 During the American Revolution, Princeton played a significant role in the fight for independence. In 1777, the Battle of Princeton was fought on the university's campus, and the college's Nassau Hall served as a barracks for British troops during the war.
Key Moments in Princeton's History
Over the years, Princeton University has been the site of many historic moments. In 1783, it served as the temporary capital of the United States when the Continental Congress was forced to flee Philadelphia due to a mutiny by Continental Army soldiers. The university's Nassau Hall was where the Congress met, and it was also the site of the signing of the Treaty of Paris, which ended the Revolutionary War.
In the 19th century, Princeton underwent significant changes and expansions. The university's campus grew, and new academic programs were established. In 1869, the college was renamed Princeton University in recognition of its expanded role in higher education.
In the 20th century, Princeton continued to thrive and grow. The university became known for its innovative approach to undergraduate education, which emphasized independent study and research. Many of the university's faculty members were leading scholars and researchers in their fields, and their work helped to shape the course of American higher education.
During World War II, Princeton played a critical role in the development of the atomic bomb. In 1945, James B. Conant, the president of Harvard University, met with a group of scientists at Princeton to discuss the creation of the bomb. The university's researchers made significant contributions to the project, and several of them went on to receive Nobel Prizes for their work.
Princeton's Role in American Education
Princeton University has played a significant role in shaping American education. It was one of the original nine colonial colleges established before the American Revolution, and it has a long-standing tradition of academic excellence and innovation.
Today, Princeton University remains one of the world's leading universities, with a distinguished faculty, a vibrant student community, and a commitment to excellence in teaching, research, and public service.
Campus Life and Student Activities
Princeton University offers its students a vibrant and active campus life, with a wide array of clubs, sports, and cultural activities to choose from. Students at Princeton University have access to a variety of resources and opportunities that help them grow both academically and personally.
One of the most unique aspects of campus life at Princeton University is its residential college system. Each student is assigned to one of six residential colleges, each with its own unique identity and traditions. Students live together in dormitories on their designated college's campus, creating a strong sense of community and fostering lifelong friendships.
Residential colleges provide students with a supportive environment where they can connect with their peers and participate in a wide range of activities. Each college has its own dining hall, library, and common spaces, which serve as a hub for socializing and studying.
Clubs and Organizations
Princeton University has over 300 clubs and organizations, catering to almost every imaginable interest. From debate clubs to a cappella groups and everything in between, there's something for everyone at Princeton.
One of the most popular clubs at Princeton is the Princeton University Band, which has been entertaining audiences since 1919. The band performs at football games, parades, and other events, and is known for its irreverent sense of humor and creative performances.
Another popular club is the Princeton Entrepreneurship Club, which helps students develop their business ideas and connect with mentors and investors. The club hosts workshops, networking events, and pitch competitions to help students turn their ideas into reality.
Athletics and Fitness
Princeton University boasts a strong athletic program, with over 35 sports teams that compete at the NCAA Division I level. The university's state-of-the-art facilities include several gyms, swimming pools, and even an ice rink.
One of the most popular sports at Princeton is rowing, with both men's and women's teams consistently ranking among the top in the country. The Princeton rowing team trains on Lake Carnegie, a picturesque body of water located just a few minutes from campus.
In addition to varsity sports, Princeton also offers a variety of fitness classes and recreational activities for students. From yoga and Pilates to rock climbing and dance, there are plenty of options for students looking to stay active and healthy.
Arts and Culture
Students at Princeton University have access to a wide variety of cultural and artistic experiences, both on and off-campus. The Lewis Center for the Arts is home to several performance venues, including the Matthews Theatre and the Berlind Theatre, which host plays, musicals, and dance performances throughout the year.
Princeton also has a thriving arts scene in the nearby town, with galleries, museums, and theaters showcasing the work of local and international artists. The Princeton University Art Museum is one of the most popular cultural attractions in the area, with a collection of over 100,000 works of art from around the world.
Overall, campus life at Princeton University is rich and diverse, offering students a wealth of opportunities to explore their interests, develop new skills, and make lasting connections with their peers. Whether you're interested in sports, the arts, or entrepreneurship, there's something for everyone at Princeton.
Academics at Princeton
Princeton University is renowned for its rigorous academics and innovative approach to education. The university has a long-standing tradition of academic excellence, and its faculty members are among the most respected scholars in their respective fields.
Princeton University offers a wide range of academic programs, including undergraduate and graduate degrees in the arts and sciences, engineering, and public policy. The university is home to multiple highly regarded programs, including the Woodrow Wilson School of Public and International Affairs, the School of Engineering and Applied Science, and the Department of Economics.
Renowned Academic Programs
Princeton University is consistently ranked among the top universities in the world, with highly regarded programs in various fields, including engineering, economics, and political science. The university's faculty members are world-renowned experts in their fields, and they are committed to providing students with a challenging and intellectually stimulating education.
Princeton University's academic programs are designed to provide students with a broad-based education that emphasizes critical thinking, creativity, and problem-solving skills. The university encourages students to explore their interests and pursue interdisciplinary studies that combine multiple fields of inquiry.
Research Opportunities
Princeton University encourages and supports undergraduate research, with numerous opportunities for students to get involved in cutting-edge research projects. The university's faculty members are engaged in groundbreaking research in a wide range of fields, including physics, biology, computer science, and psychology.
Princeton University's research programs provide students with the opportunity to work closely with faculty members and to contribute to the advancement of knowledge in their respective fields. The university also offers a variety of research grants and fellowships to support student research projects.
Study Abroad and Global Experiences
Princeton University is committed to fostering global citizenship among its students. The university offers numerous study abroad programs, language immersion programs, and international internships to help students gain a deeper understanding of other cultures and the global community.
Princeton University's study abroad programs are designed to provide students with a unique and immersive educational experience. The university partners with institutions around the world to offer students a wide range of academic programs and cultural experiences.
Support Services and Resources
Princeton University provides extensive support services and resources to help its students succeed in all aspects of their academic life. These include academic advising, writing centers, and mental health services.
The university's academic advising program is designed to help students navigate the complexities of the university's academic programs and to develop a plan of study that meets their individual needs and interests. The university's writing centers provide students with the support they need to develop strong writing skills, while its mental health services offer students a range of resources to help them manage the stresses of academic life.
Overall, Princeton University is committed to providing its students with a world-class education that prepares them for success in their chosen fields and for a lifetime of intellectual growth and exploration.
Notable Alumni and Faculty
The Princeton University community has a long list of distinguished alumni and faculty members who have made significant contributions in various fields.
Distinguished Alumni in Various Fields
Princeton alumni include some of the most influential figures in modern history, including former presidents Woodrow Wilson and James Madison, Amazon founder Jeff Bezos, writer F. Scott Fitzgerald, and mathematician John Nash, just to name a few.
Woodrow Wilson, who graduated from Princeton in 1879, was not only a former president of the United States, but also a renowned political scientist and historian. He is known for his contributions to the field of public administration, and for his efforts to establish the League of Nations.
James Madison, who graduated from Princeton in 1771, was one of the Founding Fathers of the United States, and is often called the "Father of the Constitution." He was a key figure in the drafting of the Constitution and the Bill of Rights, and served as the fourth president of the United States.
Jeff Bezos, who graduated from Princeton in 1986, is the founder and CEO of Amazon, one of the largest and most successful companies in the world. Bezos is known for his innovative approach to business, and for his commitment to philanthropy.
Scott Fitzgerald, who attended Princeton but did not graduate, is one of the most celebrated writers of the 20th century. His novels, including "The Great Gatsby" and "Tender Is the Night," are considered classics of American literature.
John Nash, who earned his PhD in mathematics from Princeton in 1950, was a pioneering mathematician who made significant contributions to the fields of game theory and differential geometry. He was awarded the Nobel Prize in Economics in 1994.
Award-Winning Faculty Members
The faculty at Princeton University is made up of some of the most highly regarded scholars and researchers in their respective fields. Many faculty members have won prestigious awards, including Nobel Prizes, MacArthur "genius" grants, and Pulitzer Prizes.
One notable faculty member is Toni Morrison, who was a professor of English at Princeton from 1989 to 2006. Morrison is a Pulitzer Prize-winning author, and is known for her novels, including "Beloved" and "Song of Solomon."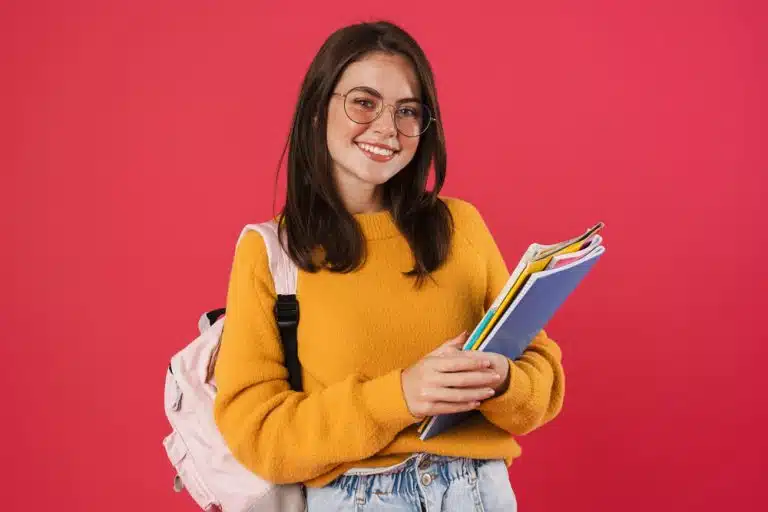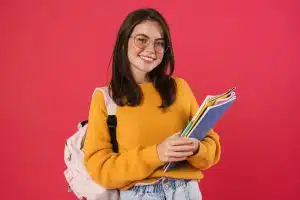 Another notable faculty member is Angus Deaton, who was awarded the Nobel Prize in Economics in 2015. Deaton is a professor of economics and international affairs at Princeton, and is known for his research on poverty, inequality, and health.
Shirley Tilghman, who served as the president of Princeton from 2001 to 2013, is a renowned molecular biologist who has made significant contributions to the study of genetics and genomics. She was the first woman to serve as president of Princeton.
Princeton's Influence on Society
Princeton University has had a profound impact on society, through the groundbreaking research of its faculty and the leadership of its alumni. The university has been a pioneer in fields such as physics, economics, and political science, and has produced influential figures in law, medicine, journalism, and the arts.
One area where Princeton has had a significant impact is in the field of physics. Albert Einstein, one of the most famous scientists of all time, was a professor of physics at Princeton from 1933 until his death in 1955. Einstein's work on relativity and quantum mechanics revolutionized our understanding of the universe.
Princeton has also been a leader in the field of economics. In addition to Angus Deaton, several other Princeton faculty members have been awarded Nobel Prizes in Economics, including Paul Krugman, Christopher Sims, and Daniel Kahneman.
Many Princeton alumni have gone on to become leaders in law, including Supreme Court Justices Sonia Sotomayor and Samuel Alito. Other notable alumni include journalist Andrea Mitchell, who is the chief foreign affairs correspondent for NBC News, and physician and author Siddhartha Mukherjee, who won the Pulitzer Prize for his book "The Emperor of All Maladies: A Biography of Cancer."
Princeton's influence can also be seen in the arts. In addition to F. Scott Fitzgerald and Toni Morrison, other notable alumni include actor David Duchovny, composer and conductor Leonard Bernstein, and filmmaker Ethan Coen.
The Surrounding Community
The Princeton University community is fortunate to be located in a charming and historic town with many attractions and activities. However, the town of Princeton is not the only place where students can explore and engage with the surrounding community.
The Town of Princeton
The town of Princeton is steeped in American history and boasts an array of beautiful homes, quaint shops, and excellent restaurants. Visitors to the town can explore the Princeton Battlefield State Park, the Princeton Cemetery, the Morven Museum and Garden, and other notable sites. The town is also home to the Princeton Public Library, which offers a wide range of resources and programs for residents and visitors alike.
Local Attractions and Activities
There are plenty of attractions and activities near Princeton University, including hiking and biking trails, golf courses, and the Delaware and Raritan Canal State Park. The canal, which runs through the heart of central New Jersey, offers opportunities for boating, fishing, and wildlife watching. In addition, the nearby Sourland Mountain Preserve and the Mercer County Park offer scenic views and outdoor recreation opportunities.
Community Engagement and Service Opportunities
Princeton University is committed to serving the community it calls home. The university offers numerous opportunities for students to get involved in community service projects and engage with the local community. Students can participate in service trips, volunteer at local organizations, and take part in community-based research projects. In addition, the university hosts a range of events and programs that bring together students, faculty, and community members to address pressing social issues and promote civic engagement.
Overall, the surrounding community offers a wealth of opportunities for students to explore, engage, and learn. Whether through historical exploration, outdoor recreation, or community service, there is something for everyone in and around Princeton.
How to Visit and Experience Princeton
If you're interested in experiencing all that Princeton University has to offer, there are several ways to visit and explore the campus and the surrounding area.
Campus Tours and Information Sessions
Princeton University offers campus tours and information sessions for prospective students and their families. These tours provide an in-depth look at the campus facilities and academic programs.
Special Events and Programs
Throughout the year, Princeton University hosts a range of special events and programs, including lectures, performances, and workshops. These events offer an opportunity to experience the university's vibrant intellectual and cultural life firsthand.
Tips for Planning Your Visit
Before visiting Princeton University, it's important to plan your trip in advance. This includes choosing the best time to visit, deciding on transportation options, and booking accommodations. It's also a good idea to research local attractions and activities in advance, so you can make the most of your time in the area.
Conclusion
Princeton University is a historic and prestigious institution that offers its students a world-class education and a vibrant campus community. Whether you're interested in history, science, the arts, or athletics, there's something for everyone at Princeton. We hope this article has given you a glimpse of what makes this university so unique and special.
If you're set on getting into a world-class college but aren't sure how to make it happen, we can help! AdmissionSight is a leading college entrance expert with over a decade of experience helping students just like you get into the schools of their dreams.
At AdmissionSight, we focus on offering a wide range of services, all aimed at helping students perfect their applications to catch the attention of admissions officers. Contact us today to schedule a free consultation to learn more about what we offer.