Exploring The University of Texas at Austin: A Comprehensive Guide
When it comes to higher education, one institution that stands apart due to its rich history, academic excellence, vibrant campus life, thriving athletic department, and comprehensive student resources is The University of Texas at Austin. This article aims to provide an in-depth view of this distinguished university.
Understanding the History of The University of Texas at Austin
Founding and Early Years
In 1883, the University of Texas at Austin opened its doors to the public. Based in Austin, the state capital of Texas, the institution was established to promote its students' mental and physical growth. The founders envisioned a place where students could receive a well-rounded education that would prepare them for future challenges.
With an initial enrollment of just over 200 students, the university began its journey towards becoming a renowned learning center. The campus, nestled in the heart of Austin, provided a picturesque setting for students to pursue their studies. The early years were filled with excitement and possibility as the university laid the foundation for its future growth.
As the years went by, the university started to expand its range of academic programs, recognizing the importance of offering a diverse array of subjects to cater to the interests and aspirations of its students. The faculty, consisting of distinguished scholars and experts in their respective fields, played a crucial role in shaping the academic landscape of the university.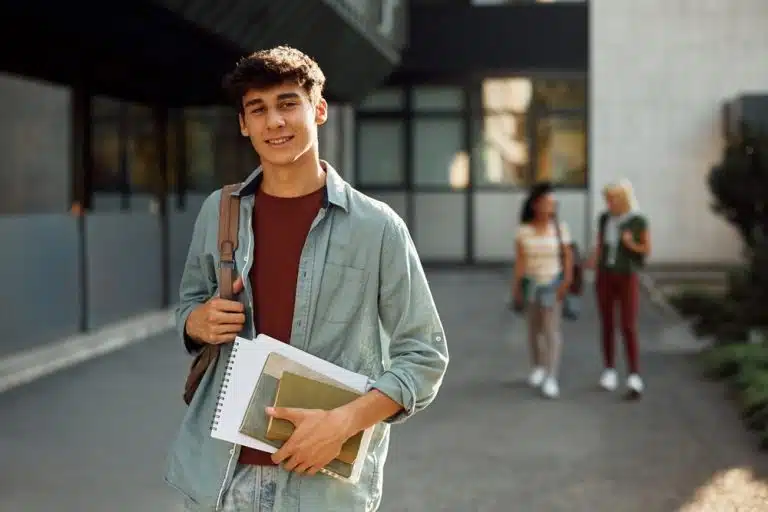 Significant Historical Milestones
The University of Texas at Austin accomplished numerous milestones throughout its lifespan, cementing its position as a trailblazer in higher education. In the 1930s, the university awarded its first doctoral degree, marking a significant achievement in its commitment to advancing knowledge and research.
Years later, in 1956, the university made history by admitting Heman Sweatt, an African-American student, into its law school. This groundbreaking decision challenged the prevailing segregation laws of the time and paved the way for greater inclusivity in higher education institutions across the South. The university's commitment to diversity and equal opportunity became a cornerstone of its identity.
The University of Texas at Austin has continued to hold the baton high, leading reforms and setting standards of excellence in education. The university's dedication to fostering intellectual curiosity, innovation, and social progress has propelled it to the forefront of higher education institutions in Texas and the nation.
Today, the University of Texas at Austin stands as a testament to the vision and perseverance of its founders. It remains a vibrant hub of intellectual activity, attracting students and scholars from all walks of life. With its rich history and commitment to excellence, the university continues shaping the minds and futures of future generations.
Academic Excellence at The University of Texas at Austin
Overview of Colleges and Schools
The University of Texas at Austin is often lauded for its wide range of colleges and schools. There are 18 colleges and schools, including the esteemed McCombs School of Business, Cockrell School of Engineering, and College of Fine Arts.
Each college or school offers a unique set of programs to provide students with a comprehensive understanding of their chosen fields, preparing them for a successful career after graduation.
For example, the McCombs School of Business is known for its rigorous curriculum that combines theoretical knowledge with practical application. Students can work with real-world companies through internships and consulting projects, gaining valuable experience and networking opportunities.
The Cockrell School of Engineering, on the other hand, offers cutting-edge programs in various engineering disciplines, such as civil, electrical, and mechanical engineering. Students have access to state-of-the-art laboratories and research facilities, allowing them to engage in groundbreaking research and innovation.
The College of Fine Arts at The University of Texas at Austin is renowned for its exceptional art, music, theatre, and dance programs. Students can learn from world-class faculty members and showcase their talents through performances and exhibitions.
Notable Programs and Degrees
The University of Texas at Austin offers over 170 fields of study, from the Humanities to the Sciences and everything in between. The most popular majors include Business, Biology, Engineering, Social Sciences, and Communication. The university is also well-renowned for its graduate degree programs, many consistently ranked among the best in the nation.
The Business program at The University of Texas at Austin's McCombs School of Business is highly regarded for its emphasis on entrepreneurship and innovation. Students can develop their business ideas through the university's startup incubator and pitch competitions. Graduates of the program have gone on to start successful companies and significantly impact the business world.
The Biology program at The University of Texas at Austin provides students with a strong foundation in biological sciences, preparing them for research, healthcare, and environmental conservation careers. Students have access to state-of-the-art laboratories and research opportunities, allowing them to contribute to cutting-edge discoveries and advancements in the field.
The Engineering program at The University of Texas at Austin's Cockrell School of Engineering is known for its interdisciplinary approach and focus on practical application. Students can work on real-world engineering projects, collaborating with industry partners and solving complex problems. Top engineering firms and research institutions highly sought after graduates of the program.
The Social Sciences program at The University of Texas at Austin offers a diverse range of disciplines, including psychology, sociology, anthropology, and political science. Students can explore the complexities of human behavior and society, conducting research and engaging in critical analysis. Graduates of the program pursue careers in fields such as social work, public policy, and academia.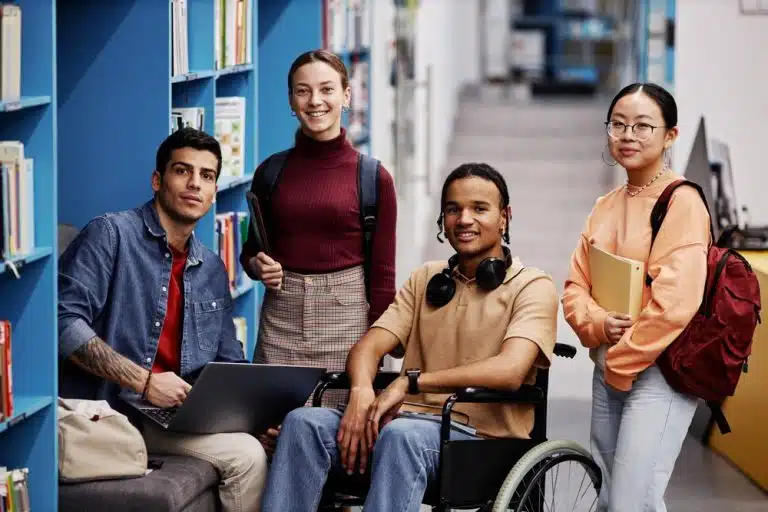 The Communication program at The University of Texas at Austin provides students with a comprehensive understanding of the role of communication in various contexts, including media, business, and public relations. Students have the opportunity to develop strong communication skills through hands-on projects and internships, preparing them for careers in journalism, advertising, and corporate communications.
Campus Life at The University of Texas at Austin
Welcome to The University of Texas at Austin, where campus life is vibrant and has opportunities for students to thrive. There is something here for everyone, from student organizations and activities to housing and dining options.
Student Organizations and Activities
At UT Austin, we believe that a well-rounded education extends beyond the classroom. That's why we offer over 1,000 student organizations, each designed to foster a sense of community and allow students to pursue their passions. You'll find it all here whether you're interested in academic clubs, cultural groups, or service organizations or want to enjoy the thrill of spectator sports.
Join the debate team and sharpen your public speaking skills, or become a dance troupe member and showcase your talent on stage. With so many options available, you're sure to find a group that aligns with your interests and allows you to build lasting friendships.
Housing and Dining Options
Living on campus at UT Austin offers a unique experience that enhances your college journey. We provide various housing options to suit the diverse needs of our students. We have you covered from traditional dormitories to apartments and even family housing for students with spouses or children.
If you prefer to live off-campus, you'll find plenty of housing options in the neighborhoods surrounding the university. Whether you're looking for a cozy apartment or a house to share with friends, there's something to fit every lifestyle.
Regarding dining, UT Austin takes pride in catering to various dietary preferences and needs. Our dining services go above and beyond to ensure every student can access delicious and nutritious meals. From vegan and vegetarian options to halal and gluten-free meals, you'll never have to worry about finding something that suits your taste buds.
Explore the numerous on-campus eateries and indulge in various culinary delights. Grab a quick bite between classes or sit down for a leisurely meal with friends. Whatever your dining preferences may be, UT Austin has you covered.
So, whether you're looking to join a student organization, find the perfect housing option, or satisfy your taste buds with delicious meals, The University of Texas at Austin has everything you need for a fulfilling and enriching college experience. Come and be a part of our vibrant campus life!
Athletics and Recreation at The University of Texas at Austin
Overview of Athletic Programs
The University of Texas at Austin boasts a prolific athletics program, reflected in its numerous Big 12 Conference titles and NCAA championships. The Longhorns, as they are affectionately known, have a rich sporting history and enjoy incredible support from both the student body and the Austin community.
One of the standout athletic programs at the university is football. The Longhorns have a storied football tradition, with a passionate fan base that fills the Darrell K Royal-Texas Memorial Stadium on game days. The team's success on the field has earned them a reputation as one of the top football programs in the country.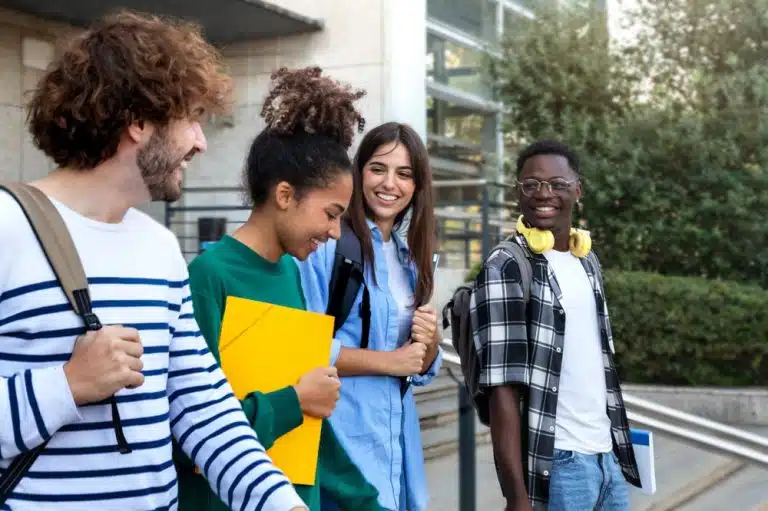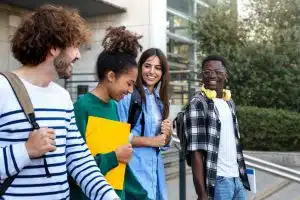 In addition to football, the University of Texas at Austin offers many other sports. The basketball program has had its fair share of success, with the men's and women's teams consistently competing at a high level. The track and field program is also renowned, producing numerous Olympic athletes.
Another sport that has gained popularity at the university is volleyball. The Longhorns' women's volleyball team has been a powerhouse, regularly making deep runs in the NCAA tournament. The team's success has helped to create a vibrant and passionate volleyball community on campus.
Swimming and diving is another sport that thrives at the University of Texas at Austin. The university's swimming program has a long history of producing world-class athletes, with many swimmers representing their countries in international competitions.
Overall, the Longhorns' athletic excellence is recognized across the United States, shaping the university's reputation and instilling a solid school spirit within the community.
Recreational Facilities and Clubs
Recreational activities are integral to campus life at The University of Texas at Austin. The university's recreational facilities are extensive and cater to various interests.
One of the highlights of the recreational facilities is the Gregory Gymnasium. This state-of-the-art sports complex offers a variety of fitness equipment, indoor courts for basketball and volleyball, and a swimming pool. Students can use the gym's amenities to stay active and maintain a healthy lifestyle.
In addition to the gymnasium, the university has outdoor trails perfect for jogging, biking, or simply enjoying nature. These trails wind through the beautiful campus grounds, providing students a scenic and peaceful environment to exercise.
For those who prefer a more organized approach to recreational activities, the university offers a host of recreational clubs and intramural sports. These clubs and sports allow students to participate in competitive or recreational athletics at various skill levels.
From soccer and ultimate frisbee to rock climbing and martial arts, there is a club or intramural sport for everyone at the University of Texas at Austin. These activities promote physical fitness and foster a sense of camaraderie and community among students.
The University of Texas at Austin recognizes the importance of athletics and recreational activities in enhancing the student experience. Whether through its successful athletic programs or diverse recreational facilities and clubs, the university strives to create an environment where students can thrive academically and physically.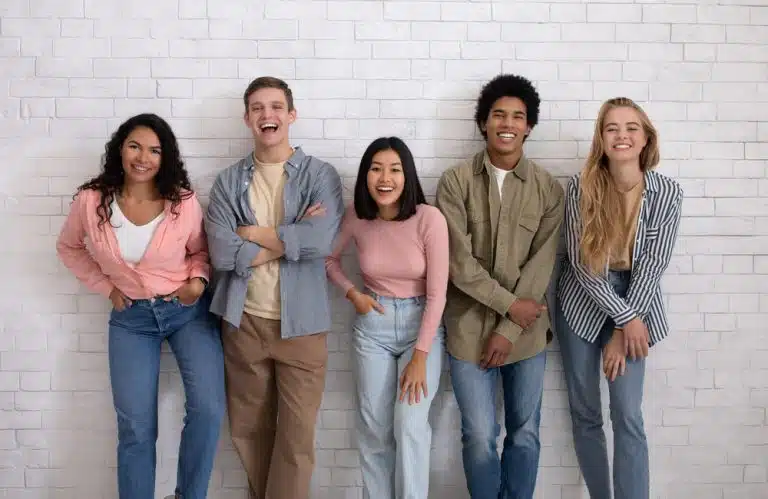 Services and Resources for Students
Academic Support and Libraries
The University of Texas at Austin equips students with academic support services. Free tutoring, writing help, and academic advising are just a few services. The university is home to one of the largest university library systems in the United States, providing students with ample resources for research and study.
Health and Wellness Services
Aside from academic resources, The University of Texas at Austin places a significant emphasis on the health and wellness of its students. This is reflected in its comprehensive healthcare services, counseling programs, mental health resources, and various wellness initiatives.
Whether you are currently a prospect, a new student, or an active member of the community at The University of Texas at Austin, this guide aims to give you a better idea of what it's like to be a part of this esteemed institution. Longhorns' spirit runs deep, and it is this spirit that fuels the university's ongoing commitment to excellence in all areas.
If you want to discuss the matter to a greater extent or inquire about college admissions, look no further! Our experts here at AdmissionSight can help you! Here at AdmissionSight, we have over a decade's worth of experience guiding students through the competitive admissions process to get accepted to the top universities in the world. Feel free to set up an appointment today to book your initial consultation.