Exploring the Yale Community
Yale University is a prestigious Ivy League institution located in New Haven, Connecticut. With a rich history spanning over 300 years, the university is known for its outstanding academic programs, world-renowned faculty, and exceptional Yale community outreach initiatives. In this article, we will take a closer look at Yale University, examining its history, people, culture, and impact on the world.
A Brief History of Yale University
Yale University is one of the oldest and most prestigious universities in the United States. It has a rich history that spans over three centuries, and has played a significant role in shaping the intellectual and cultural landscape of America.
The university was founded in 1701 as the Collegiate School by a group of clergymen who wanted to establish a new institution of higher learning in the American colonies. At the time, there were only a handful of colleges in the colonies, and most of them were affiliated with religious institutions.
The founders of the Collegiate School envisioned a new kind of college, one that would be open to students of all religious backgrounds and would provide a rigorous education in the liberal arts and sciences. The school's first classes were held in the home of its first rector, Abraham Pierson, in the town of Killingworth, Connecticut.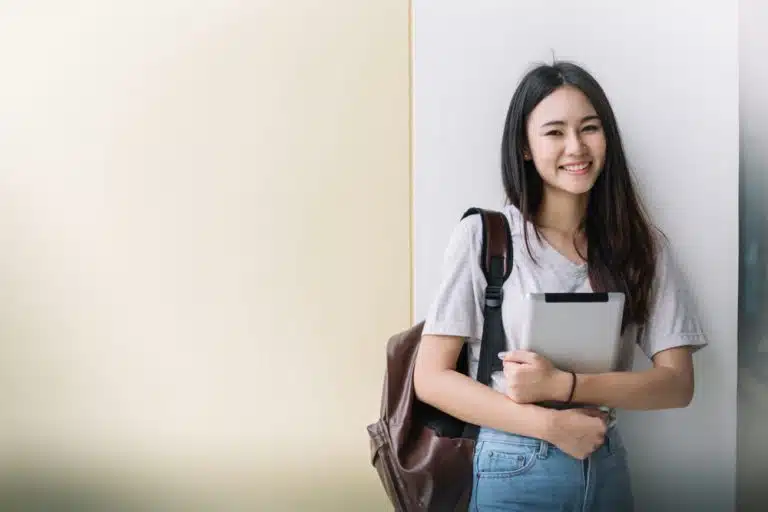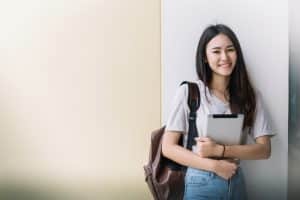 In 1718, the school's name was changed to Yale College in honor of Welsh philanthropist Elihu Yale, who donated a generous sum of money to the school. Yale had made his fortune as a governor of the British East India Company, and his donation helped to secure the future of the college.
Founding and Early Years
During its early years, Yale College was a small institution with few students and limited resources. However, the school quickly gained a reputation for academic excellence, attracting top scholars and educators to its faculty. One of the most notable early faculty members was the theologian Jonathan Edwards, who served as the college's president from 1726 to 1757.
Under Edwards' leadership, Yale became known for its rigorous curriculum and its commitment to intellectual inquiry. The college also played an important role in the religious revival known as the Great Awakening, which swept through the American colonies in the 1730s and 1740s.
Expansion and Growth
In the 19th century, Yale underwent a significant transformation, expanding its curriculum and growing its student body. The college added new departments and programs, including the first law school in the United States, which opened in 1824.
Yale also became a leader in scientific research, with many of its faculty members making important contributions to fields like chemistry, physics, and biology. One of the most notable scientists to work at Yale during this period was Benjamin Silliman, who is often called the "father of American chemistry."
Modern Developments
In the 20th century, Yale continued to expand and evolve, adding new schools and programs and developing a reputation as one of the world's leading universities. Today, the university has 14 schools and colleges, including Yale College, the Graduate School of Arts and Sciences, and professional schools in law, medicine, management, and more.
Over the past few decades, Yale has continued to innovate and transform, embracing new technologies, developing groundbreaking research programs, and expanding its global reach. Today, the university is at the forefront of many important academic and social initiatives, leading the way towards a more just, equitable, and sustainable world.
Yale's alumni include some of the most accomplished and influential people in American history, including five U.S. presidents, numerous foreign heads of state, and countless leaders in business, science, and the arts. The university's motto, "Lux et Veritas," or "Light and Truth," reflects its commitment to the pursuit of knowledge and the betterment of society.
The People of Yale
At the heart of Yale's uniqueness lies its thriving and diverse Yale community, composed of an array of students, faculty, and staff hailing from various corners of the globe. Drawn to Yale's intellectual prowess and academic excellence, individuals from diverse backgrounds converge at the university to embark on a transformative journey of learning, teaching, research, and collaboration. From all over the world, people come to Yale to learn, teach, research, and collaborate, creating a vibrant and inclusive campus culture.
Diverse Student Body
Yale College enrolls approximately 6,000 undergraduate students from all 50 U.S. states and more than 120 countries around the world. The university also has a large and diverse graduate student population, representing a wide range of academic disciplines and backgrounds.
The student body at Yale is known for its intellectual curiosity, passion for learning, and commitment to making a difference in the world. Students come from a variety of socioeconomic backgrounds and have a range of experiences and perspectives, which enriches the academic and social life at Yale.
Yale is also committed to ensuring that students from all backgrounds have access to a Yale education. The university offers a generous financial aid program that meets the full demonstrated need of all admitted students, regardless of their ability to pay.
Renowned Faculty and Staff
Yale's faculty is made up of some of the world's leading scholars and researchers, many of whom have received prestigious awards and honors for their work. The university also has a large and dedicated staff, supporting the academic and administrative operations of the institution.
Yale's faculty and staff are committed to providing students with a world-class education. They are known for their accessibility, mentorship, and dedication to helping students achieve their goals. Faculty members regularly collaborate with students on research projects, and many students have the opportunity to work as research assistants or teaching assistants.
In addition to their academic work, many Yale faculty and staff are also involved in community service and outreach. They volunteer in local schools, mentor young people, and work to address social and environmental issues in New Haven and beyond.
Notable Alumni
Over the years, Yale has produced a long list of notable alumni, including five U.S. presidents, dozens of Nobel laureates, and countless leaders in business, the arts, and other fields. Some of Yale's most famous alumni include George W. Bush, William Howard Taft, Cole Porter, Meryl Streep, and Hillary Clinton.
Yale alumni are known for their leadership, innovation, and commitment to making a positive impact on the world. Many Yale graduates go on to become leaders in their fields, using the skills and knowledge they gained at Yale to make a difference in their communities and beyond.
Yale also has a strong alumni network, with alumni clubs and associations all over the world. These groups provide opportunities for alumni to connect with each other, mentor current students, and give back to the university.
Academic Life at Yale
Yale University places academics at the core of its mission, ensuring that it permeates every aspect of the Yale community.  With a wide range of programs and opportunities, students at Yale have the chance to explore their passions and develop their skills in a supportive and challenging environment.
Yale is known for its rigorous academic standards and commitment to excellence. The university offers more than 80 majors and hundreds of courses across its undergraduate and graduate programs, giving students the flexibility to pursue their interests and customize their education.
But academics at Yale go beyond the classroom. The university also has a number of interdisciplinary centers and institutes dedicated to research and scholarship in areas like sustainability, global affairs, and more. These centers bring together scholars from across the university to tackle complex problems and advance knowledge in their respective fields.
Schools and Programs
Yale's academic offerings are organized into 14 schools, each with its own unique focus and approach to learning. From the Yale School of Medicine to the Yale School of Drama, students have the opportunity to pursue a wide range of interests and passions.
For undergraduate students, Yale College offers a liberal arts education that emphasizes critical thinking, intellectual curiosity, and interdisciplinary exploration. Students can choose from more than 80 majors, ranging from classics to computer science, and can also design their own majors or pursue dual degrees.
Graduate students at Yale can choose from more than 70 programs across the university's 14 schools, including professional degrees in law, business, and medicine. The university also offers joint degree programs that allow students to combine their interests in multiple fields.
Research Opportunities
Yale is home to some of the world's leading research programs, with faculty and students engaged in groundbreaking work across a wide range of fields. From medical research to environmental studies, Yale researchers are working to solve some of today's most pressing problems.
Yale's research programs are supported by state-of-the-art facilities and resources, including the Yale Center for Research Computing, the Yale Center for Genome Analysis, and the Yale Center for Brain Science. These centers provide researchers with the tools and expertise they need to pursue cutting-edge research and make new discoveries.
Study Abroad and Exchange Programs
As a global institution, Yale encourages its students to explore the world and engage with different cultures and perspectives. To that end, the university offers a wide range of study abroad and exchange programs, allowing students to pursue their academic interests while experiencing new places and meeting new people.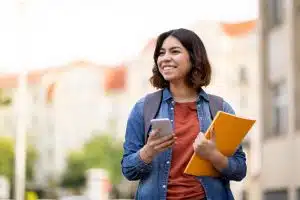 Yale's study abroad programs span six continents and include partnerships with more than 50 universities around the world. Students can choose from semester-long programs, summer programs, and even year-long programs that allow them to fully immerse themselves in a new culture and academic environment.
Overall, academic life at Yale is challenging, rewarding, and full of opportunities for growth and exploration. Whether students are pursuing a degree in the humanities, sciences, or professional fields, they can expect to receive a world-class education that prepares them for success in their chosen careers.
Campus Life and Culture
Beyond the realm of academics, Yale University embraces the holistic development of its students, recognizing that the Yale community experience encompasses far more than just the pursuit of knowledge. With a rich campus culture and a wide range of extracurricular activities, students at Yale have many opportunities to learn, grow, and have fun.
Aside from the rigorous academic programs, Yale University offers a vibrant campus life that caters to the diverse interests of its students. The campus is a hub of activities, events, and traditions that students can participate in and enjoy.
Residential Colleges
Yale's unique residential college system is a cornerstone of its campus culture, providing students with a sense of community and belonging beyond the classroom. Each of the university's 12 residential colleges has its own distinct personality and traditions, and serves as a home base for its students throughout their time at Yale.
These residential colleges offer students a chance to live and interact with peers who share similar interests and passions. They provide a supportive environment where students can develop meaningful relationships that can last a lifetime.
Each residential college has its own dining hall, library, and common room where students can relax, socialize, and engage in various activities. The residential colleges also organize various events and activities throughout the year, such as formals, game nights, and movie screenings.
Clubs and Organizations
Yale has more than 300 student organizations, offering students the chance to pursue their interests and passions outside of the classroom. From performing arts groups to political clubs, there is something for everyone at Yale.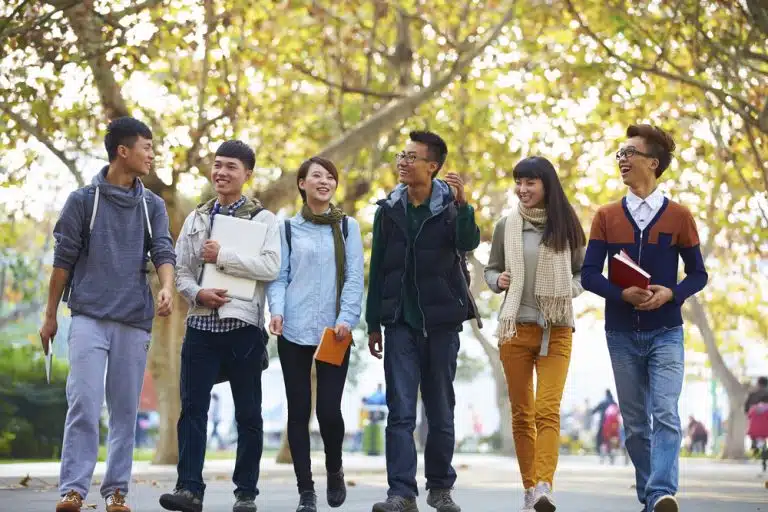 These student organizations provide a platform for students to explore their interests and develop new skills. They also offer opportunities for students to engage with their peers, faculty, and the wider community.
Some of the popular student organizations at Yale include the Yale Dramatic Association, Yale Political Union, and the Yale Daily News. These organizations have a rich history and tradition at Yale and have produced many notable alumni.
Traditions and Events
Yale's rich history and culture are celebrated through a wide range of traditions and events throughout the academic year. From the famous Harvard-Yale football game to the annual "Bulldog Days" admitted students weekend, there are many opportunities for Yale students to come together, have fun, and create memories.
The annual Harvard-Yale football game, also known as "The Game," is one of the most anticipated events of the year. It is a time when students, alumni, and faculty come together to cheer on their team and celebrate the rich tradition of the rivalry.
Bulldog Days is another popular event at Yale, where admitted students are invited to campus to experience life at Yale firsthand. During this event, students attend classes, meet with faculty and current students, and participate in various activities and events.
Other traditions at Yale include the Freshman Screw, the Game of the Year, and the Spring Fling. These events provide students with a chance to unwind, have fun, and create lasting memories with their peers.
Exploring New Haven
Situated in the bustling city of New Haven, Yale University forms an integral part of a vibrant and dynamic urban landscape that pulsates with its own rich history and culture. The Yale community enjoys the unique advantage of being immersed in the offerings of this captivating city. Students at Yale have access to all that New Haven has to offer, from its famous museums and cultural landmarks to its diverse restaurants and entertainment venues.
Local Attractions and Landmarks
New Haven is a city full of history and landmarks that are worth exploring. One of the most popular attractions in the city is the Peabody Museum of Natural History, which boasts an extensive collection of fossils, minerals, and artifacts from around the world. The Shubert Theatre is another famous landmark in the city, hosting a variety of performances throughout the year. For those who love the outdoors, the historic East Rock Park is a must-visit destination, offering stunning views of the city and plenty of hiking trails to explore.
Food and Dining
New Haven is known for its diverse and vibrant food scene, with countless restaurants and cafes offering everything from traditional American fare to international cuisine. One of the city's most famous dishes is the New Haven-style pizza, which is characterized by its thin crust and unique toppings. Students can also enjoy a variety of other cuisines, including Indian, Thai, and Japanese, among others. For those who love coffee and pastries, there are plenty of cafes and bakeries to choose from, offering everything from artisanal bread to decadent desserts.
Arts and Entertainment
New Haven is a city that celebrates the arts, with a rich and diverse cultural scene that Yale students can explore and enjoy. The city is home to a number of art galleries and museums, including the Yale University Art Gallery, which houses an extensive collection of art from around the world. For those who love live music, New Haven has a thriving music scene, with plenty of venues hosting performances by local and national artists. Students can also enjoy a variety of festivals throughout the year, including the International Festival of Arts and Ideas, which brings together artists and performers from around the world for a week of music, theater, and dance.
Yale's Impact on the World
As one of the world's leading academic institutions, Yale has had a profound impact on the world around us. Through its research, teaching, and community outreach initiatives, Yale is working to create a more just, equitable, and sustainable world.
Community Outreach and Service
Yale is deeply committed to serving its community and making a positive impact in the world. The university's many service and outreach programs, including the Yale Hunger and Homelessness Action Project and the Urban Resources Initiative, provide opportunities for students and faculty to engage with their local community and make a difference.
Environmental Initiatives
As a leader in sustainability research and practice, Yale is working to address some of the world's most pressing environmental challenges. The university has implemented a wide range of initiatives to reduce its environmental footprint and promote sustainability, including the Yale Sustainability Plan and the Carbon Charge Project.
Global Partnerships and Collaborations
Yale is committed to working with partners around the world to address global challenges and create positive change. Through its partnerships with international organizations, governments, and NGOs, the university is making a difference in areas like global health, human rights, and environmental sustainability.
Conclusion
Yale University is a truly extraordinary place, with a rich history, a diverse and dynamic community, and a profound commitment to making the world a better place. Whether you are a student, a faculty member, or simply a visitor, Yale offers countless opportunities to learn, grow, and be part of an exceptional intellectual and social community.
If you're set on getting into a world-class college but aren't sure how to make it happen, we can help! AdmissionSight is a leading college entrance expert with over a decade of experience helping students just like you get into the schools of their dreams.
At AdmissionSight, we focus on offering a wide range of services, all aimed at helping students perfect their applications to catch the attention of admissions officers. Contact us today to schedule a free consultation to learn more about what we offer.