Exploring Vanderbilt Admissions Statistics
Vanderbilt University, located in Nashville, Tennessee, is one of the top-ranked universities in the United States. With a rich history and a commitment to academic excellence, Vanderbilt has become a popular choice for students seeking a prestigious education.
In this article, we will explore Vanderbilt's admissions statistics to give you a better understanding of what it takes to land a spot at this elite institution.
The History of Vanderbilt University
Vanderbilt University was founded in 1873 by Cornelius Vanderbilt, a railroad and shipping magnate who donated $1 million dollars to create the university.
Originally established as a Methodist Episcopal school, Vanderbilt has since become a nonsectarian institution that attracts students from around the world. Today, the university is known for its strong academic programs, world-class faculty, and vibrant student life.
Throughout its history, Vanderbilt University has undergone significant changes and expansions. In the early 1900s, the university established its medical school, which has since become one of the top medical schools in the country.
In the 1960s, Vanderbilt became a coeducational institution, admitting women for the first time. In recent years, the university has continued to grow and innovate, with the establishment of new research centers and the expansion of its undergraduate and graduate programs.
Despite these changes, Vanderbilt remains committed to its founding principles of academic excellence and service to the community.
The Admission Process at Vanderbilt University
Getting into Vanderbilt is no easy feat. Noting the Vanderbilt admissions statistics, it receives thousands of applications each year, and only a fraction of those applicants is accepted.
To apply to Vanderbilt, students must submit an application, transcripts, test scores, essays, and letters of recommendation. The admissions committee reviews each application thoroughly to evaluate the applicant's academic record, extracurricular activities, and personal qualities.
In addition to the standard application materials, Vanderbilt also offers an optional interview process for applicants. This interview can be conducted in person or virtually and provides an opportunity for the applicant to showcase their personality and interests beyond what is included in their written application.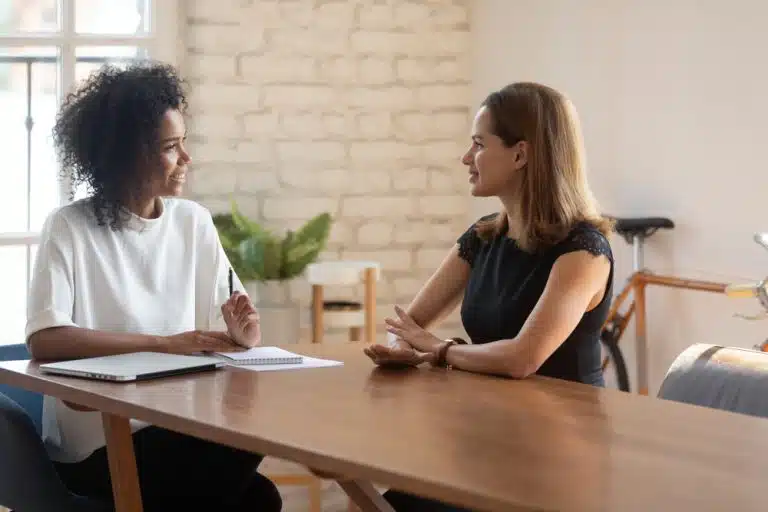 Vanderbilt also considers demonstrated interest in the university, such as attending information sessions or campus visits, as a factor in the admissions decision. Overall, the admissions process at Vanderbilt is highly competitive, but the university seeks to admit a diverse and talented group of students each year.
Average GPA and Test Scores of Admitted Students
For the class of 2025, the average GPA of admitted students was 3.93. The middle 50% of admitted students had ACT scores ranging from 33-35 and SAT scores ranging from 1470-1560. However, it's important to note that Vanderbilt takes a holistic approach to admissions and considers many other factors aside from test scores and GPA.
One of the factors that Vanderbilt considers in their admissions process is extracurricular activities. They value students who have shown leadership, dedication, and passion in their extracurricular pursuits.
This can include involvement in clubs, sports teams, volunteer work, internships, and more. Admitted students often have a diverse range of interests and experiences outside of the classroom.
Another important aspect of the admissions process at Vanderbilt is the essay portion of the application. The essay allows students to showcase their writing skills and express their personality and values.
Admissions officers look for essays that are well-written, thoughtful, and authentic. The essay can also provide insight into a student's background, experiences, and goals, which can help admissions officers make a more informed decision about whether the student is a good fit for Vanderbilt.
Vanderbilt Admissions Statistics: Acceptance Rates Over the Years
Vanderbilt's acceptance rate has fluctuated over the years, but it has generally become more competitive. In 2021, the university received a record-breaking 47,800 applications, and only 9.1% of those applicants were accepted. This makes Vanderbilt one of the most selective universities in the country.
The increase in competition for admission to Vanderbilt can be attributed to a number of factors, including the university's consistently high rankings in national and international publications, its strong academic programs, and its reputation for producing successful graduates.
Additionally, Vanderbilt's location in Nashville, Tennessee, which has become a popular destination for young professionals, has also contributed to the university's growing popularity among prospective students.
Vanderbilt Admissions Statistics: Demographic Profile of Vanderbilt Students
Vanderbilt has a diverse student body with students from all 50 states and over 100 countries. In terms of race and ethnicity, the student body is 48% White, 16% Asian, 9% Hispanic, and 7% Black. The university also has a fairly even ratio of male to female students.
Additionally, Vanderbilt has a strong international student population, with over 10% of the student body coming from outside of the United States. The university also has a significant number of first-generation college students, making up approximately 15% of the student body.
Furthermore, Vanderbilt is known for its academic rigor and high achieving student body. The average SAT score for admitted students is 1500, and the average ACT score is 34. The university also boasts a high graduation rate, with over 90% of students graduating within four years.
Geographic Distribution of Vanderbilt Students
While Vanderbilt attracts students from all over the world, the majority of students come from the southern United States. Texas, California, Florida, and Illinois are also top states for Vanderbilt students.
Interestingly, the number of international students at Vanderbilt has been steadily increasing over the past few years. In fact, the university now boasts a diverse student body representing over 100 countries.
Additionally, Vanderbilt has a strong commitment to recruiting and supporting students from underrepresented backgrounds. As a result, the university has seen a significant increase in the number of students from historically marginalized communities, including first-generation college students and students from low-income families.
Popular Majors at Vanderbilt University
Vanderbilt offers over 70 majors and minors across four undergraduate schools. Some of the most popular majors include Economics, Political Science, Neuroscience, and Human and Organizational Development. The university also has strong graduate programs in Business, Education, Law, and Medicine.
In addition to these popular majors, Vanderbilt also offers unique interdisciplinary programs such as Cognitive Studies, which combines psychology, philosophy, and computer science, and Medicine, Health, and Society, which explores the social and cultural factors that impact health and healthcare.
Furthermore, Vanderbilt is known for its strong research opportunities for undergraduate students. Many majors offer research-focused courses and independent research projects, allowing students to gain hands-on experience in their field of study and contribute to cutting-edge research in various disciplines.
Ranking and Reputation of Vanderbilt University
Vanderbilt consistently ranks highly in national and international rankings. In 2022-2023, U.S. News and World Report ranked Vanderbilt #13 among national universities and #21 for undergraduate teaching.
The university is also highly regarded for its research programs and has been awarded over $600 million in research grants and contracts in the past year.
Additionally, Vanderbilt University has a strong reputation for its medical center, which is consistently ranked among the top hospitals in the country. The medical center is home to over 80 specialty centers and institutes, including the Vanderbilt-Ingram Cancer Center and the Vanderbilt Eye Institute.
Vanderbilt also has a commitment to sustainability and has implemented numerous initiatives to reduce its environmental impact. The university has reduced its greenhouse gas emissions by 20% since 2008 and has implemented a comprehensive recycling program.
Vanderbilt was also the first university in Tennessee to install a solar array, which generates 1.3 million kilowatt-hours of electricity annually.
Tips for Applying to Vanderbilt University
Aside from knowing about Vanderbilt admissions statistics, it's also important to do your research and carefully craft your application. Focus on highlighting your unique qualities and experiences, and make sure to thoroughly proofread your essays.
It's also important to get involved in extracurricular activities and take challenging courses in high school. Remember, Vanderbilt takes a holistic approach to admissions, so even if your test scores or GPA aren't perfect, you may still have a chance to be admitted.
One important aspect to keep in mind when applying to Vanderbilt is the Early Decision option. This is a binding agreement, meaning that if you are accepted, you are required to attend Vanderbilt.
However, applying Early Decision can increase your chances of being admitted, as the acceptance rate for Early Decision applicants is typically higher than for Regular Decision applicants.
Another factor to consider is the importance of demonstrated interest. Vanderbilt tracks how interested applicants are in attending the university, and this can be demonstrated through campus visits, attending information sessions, and contacting admissions representatives.
Showing a strong interest in Vanderbilt can increase your chances of being admitted, so be sure to take advantage of any opportunities to connect with the university.
Financial Aid and Scholarships at Vanderbilt University
Vanderbilt is committed to making education accessible for all students. The university offers a generous need-based financial aid program, which helps cover the cost of tuition and fees for eligible students.
Vanderbilt also offers several scholarships for students based on academic achievement, leadership, and other criteria. In fact, over 70% of undergraduate students receive some form of financial aid.
Additionally, Vanderbilt University has a dedicated financial aid office that provides personalized assistance to students and families throughout the financial aid process. The office offers workshops and resources to help students understand their financial aid options and make informed decisions about financing their education.
Vanderbilt also participates in federal and state financial aid programs, such as the Pell Grant and Tennessee Promise, to further support students in need of financial assistance.
Student Life at Vanderbilt University
Vanderbilt has a vibrant campus community with over 500 student organizations, including sports teams, cultural groups, and service organizations. The university also has a thriving Greek life scene, with 28 fraternities and sororities on campus.
Students can also take advantage of the university's many resources, including a writing center, career center, and health center.
Additionally, Vanderbilt University offers a wide range of extracurricular activities for students to get involved in. From outdoor adventure clubs to music ensembles, there is something for everyone.
The university also hosts numerous events throughout the year, such as concerts, guest speakers, and cultural festivals. These events provide students with opportunities to learn, connect with others, and have fun outside of the classroom.
Career Outcomes for Vanderbilt Graduates
Aside from knowing about Vanderbilt admissions statistics, it's important to know that its graduates are highly sought after by employers and have a track record of success in their careers.
According to the university's Career Center, 96% of Vanderbilt graduates are employed, pursuing further education, or engaged in other meaningful activities within six months of graduation. Vanderbilt alumni have gone on to successful careers in fields such as law, medicine, business, and education.
One of the reasons for Vanderbilt graduates' success is the university's emphasis on experiential learning. Students have access to a wide range of internships, research opportunities, and service projects that allow them to apply their classroom knowledge to real-world situations. This hands-on experience gives Vanderbilt graduates a competitive edge in the job market.
In addition, Vanderbilt's strong alumni network provides valuable connections and resources for graduates. The university has over 140,000 alumni worldwide, many of whom are leaders in their fields. Vanderbilt alumni often mentor and support recent graduates, helping them to navigate their careers and find new opportunities.
Impact of COVID-19 on Vanderbilt Admissions
The COVID-19 pandemic has had a significant impact on higher education, including Vanderbilt.
The university has had to adjust its admissions process to accommodate for the challenges of the pandemic. The university has implemented a test-optional policy, waived application fees, and made adjustments to requirements for transcripts and test scores. Despite these changes, the university remains committed to offering a high-quality education to its students.
One of the major challenges that Vanderbilt has faced due to the pandemic is the inability to conduct in-person campus tours and information sessions. To address this issue, the university has developed virtual tours and online information sessions to provide prospective students with a comprehensive view of the campus and its offerings.
These virtual resources have been well-received by students and have helped to maintain the university's strong reputation.
Additionally, Vanderbilt has also had to adapt to the financial challenges that many families are facing due to the pandemic. The university has increased its financial aid budget to provide more support to students and families who are struggling financially.
Vanderbilt has also established emergency funds to provide additional financial assistance to students who have been directly impacted by the pandemic. These efforts demonstrate the university's commitment to supporting its students and ensuring that they have access to a high-quality education, regardless of their financial circumstances.
Comparing Vanderbilt Admissions Statistics with Peer Institutions
When it comes to admissions, Vanderbilt is often compared to other top-ranked universities like Duke, Northwestern, and the University of Chicago. While each university has its unique admissions requirements and acceptance rates, Vanderbilt stands out for its strong academic programs, generous financial aid, and commitment to research and innovation.
Overall, Vanderbilt University is a highly competitive and prestigious institution that offers a top-notch education to its students. By understanding the admissions process and focusing on your strengths as an applicant, you can increase your chances of being admitted to this remarkable university.
One of the unique aspects of Vanderbilt's admissions process is its holistic approach. Admissions officers consider not only an applicant's academic achievements, but also their extracurricular activities, leadership experience, and personal qualities.
This allows for a diverse and well-rounded student body, where students can learn from each other's unique perspectives and backgrounds.
Additionally, Vanderbilt has a strong commitment to community service and civic engagement. The university offers numerous opportunities for students to get involved in service projects and volunteer work, both on campus and in the surrounding Nashville community.
This emphasis on giving back and making a positive impact on society is a core value of Vanderbilt's mission.
You may be wondering how you can navigate the college application process effectively. This is where AdmissionSight can assist you. Booking an initial consultation with us can be an excellent step towards achieving your college dreams.
Our team of experienced admissions consultants can provide personalized guidance, helping you craft a compelling application that showcases your strengths and maximizes your chances of admission.
During the initial consultation, you'll have the opportunity to discuss your academic achievements, extracurricular involvements, and aspirations with our team. We will offer valuable insights and strategies tailored to your unique profile, ensuring that your application stands out amidst the fierce competition.
With our expertise and support, you can approach the college application process with confidence and increase your chances of securing a spot at Vanderbilt University or any other top-tier institution.
Don't miss out on this opportunity to gain a competitive edge in your college applications. Book an initial consultation with us today and take the first step towards a successful college journey.