Extracurricular Activities at Carnegie Mellon: More than Just Academics
Carnegie Mellon University, a renowned institution for its academic and research prowess, also offers a myriad of extracurricular activities for its students. Extracurricular activities at Carnegie Mellon cater to a diverse range of interests, enabling students to explore their passions and develop well-rounded skill sets beyond their academic pursuits. From arts and culture to sports and recreation, these activities foster personal growth, build connections, and enhance the overall college experience.
In this blog post, we delve deeper into the vibrant world of extracurricular activities at Carnegie Mellon, highlighting the opportunities available across various domains, including academic and professional organizations, community service initiatives, and cultural and identity-based clubs. Through these activities, CMU students are able to enrich their personal and professional lives, create lasting friendships, and contribute to a dynamic and inclusive campus environment.
What is Carnegie Mellon Known for?
What is Carnegie Mellon known for? Carnegie Mellon University (CMU), founded in 1900 and located in Pittsburgh, Pennsylvania, is a globally recognized research institution known for its exceptional academic programs and innovative research contributions. With a strong focus on interdisciplinary collaboration, CMU has established itself as a leader in various fields, including computer science, engineering, business, and the arts.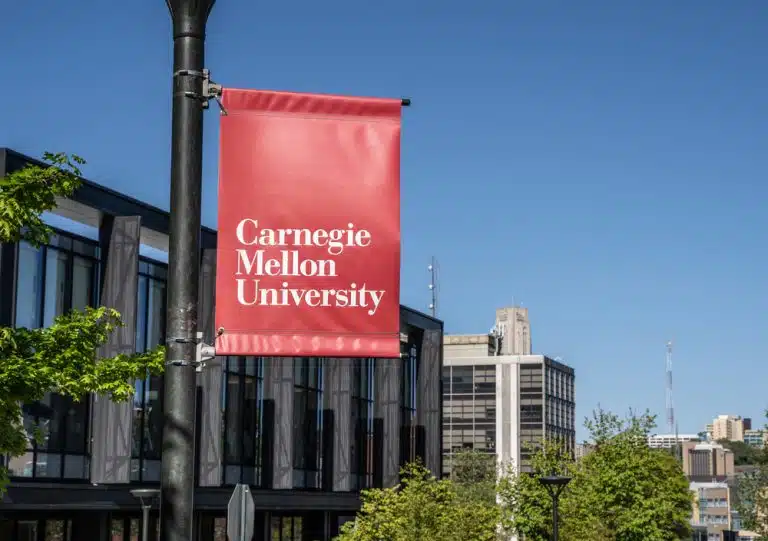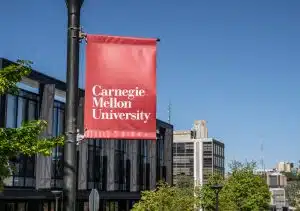 The university's School of Computer Science is particularly renowned for its cutting-edge research and pioneering work in areas such as artificial intelligence, robotics, human-computer interaction, and software engineering. CMU has made significant contributions to the field of computer science, with notable alumni and faculty members developing groundbreaking technologies and founding successful tech companies.
In engineering, CMU boasts a robust and interdisciplinary curriculum that fosters creativity and problem-solving. The College of Engineering is known for its research in fields like materials science, energy systems, and biotechnology. Additionally, the university's Integrated Innovation Institute brings together students from engineering, design, and business to create innovative solutions to real-world problems.
The Tepper School of Business at CMU is also highly regarded for its emphasis on data-driven decision-making and technology-focused education. The business school offers a unique curriculum that combines quantitative methods, analytics, and leadership skills to prepare students for the ever-evolving business landscape.
Carnegie Mellon's College of Fine Arts is another area of excellence, offering world-class programs in art, design, drama, and music. The university's interdisciplinary approach fosters collaboration between the arts and technology, creating unique opportunities for students to explore the intersection of creativity and innovation.
CMU's commitment to research and innovation extends across disciplines, with research centers such as the Robotics Institute, the Human-Computer Interaction Institute, and the Software Engineering Institute making significant contributions to their respective fields. This dedication to advancing knowledge and creating practical solutions has positioned Carnegie Mellon as a leader in both academia and industry.
In all, Carnegie Mellon University is known for its strong academic programs, interdisciplinary approach, and groundbreaking research across various fields. From computer science and engineering to business and the arts, CMU has consistently pushed the boundaries of knowledge and innovation, making it a highly respected and sought-after institution for students and researchers alike.
What's it Like to Attend Carnegie Mellon?
What's it like to attend Carnegie Mellon? Attending Carnegie Mellon University (CMU) is a unique and rewarding experience, characterized by a rigorous academic environment, a diverse and engaged student body, and numerous opportunities for personal and professional growth. CMU is a place where students are encouraged to challenge themselves, collaborate with their peers, and explore the vast array of resources and experiences available to them.
Academically, CMU is known for its high standards and demanding coursework. Students are expected to be dedicated to their studies and driven to excel in their chosen fields. With a strong emphasis on interdisciplinary collaboration, students often find themselves working alongside classmates from different majors, fostering a culture of innovation and problem-solving.
Professors at CMU are not only experts in their respective fields but also approachable and dedicated to supporting their students' success. This combination of academic rigor and support creates an environment where students can thrive and push the boundaries of their knowledge.
The student body at CMU is diverse, hailing from various backgrounds and countries, enriching the campus experience with a wealth of different perspectives and cultures. This diversity is also reflected in the wide range of extracurricular activities and clubs available, providing ample opportunities for students to explore their interests, develop new skills, and build lasting connections. From arts and sports to academic and professional organizations, there is something for everyone at CMU.
CMU's location in Pittsburgh offers a vibrant and dynamic setting for students to enjoy. The city boasts a rich history, a thriving arts and cultural scene, and numerous recreational opportunities. With its many museums, galleries, and performance venues, students can immerse themselves in the city's creative atmosphere. Additionally, the city's numerous parks, trails, and rivers provide ample opportunities for outdoor enthusiasts to stay active and explore nature.
The university's strong connections to industry offer students access to internships, co-op programs, and job opportunities with leading companies and organizations. This practical experience not only enhances students' education but also helps them build valuable professional networks and prepare for life after graduation.
In terms of campus life, CMU offers a supportive and inclusive environment. The residential experience is designed to foster a sense of community, with various housing options and numerous events and activities organized throughout the year. The university also offers extensive resources to promote the well-being of its students, including mental health counseling, academic support, and career services.
Attending Carnegie Mellon University is a challenging yet rewarding experience that equips students with a solid academic foundation, diverse extracurricular opportunities, and a supportive community. The university's commitment to innovation, interdisciplinary collaboration, and real-world experience prepares students for success in their future careers and contributes to a fulfilling and enriching college experience.
What are the Extracurricular Activities at Carnegie Mellon?
What are the extracurricular activities at Carnegie Mellon? Carnegie Mellon University (CMU) is known worldwide for its strong emphasis on academics and research. However, the university also offers a diverse range of extracurricular activities that cater to the interests and passions of its student body.
Here is a closer look at the wide array of extracurricular activities at Carnegie Mellon available and how they contribute to a well-rounded and fulfilling college experience.
Arts and Culture
CMU is home to several organizations that cater to students interested in the arts, including theater, music, dance, and visual arts. Here are some of the prominent arts-related clubs and organizations:
Scotch'n'Soda Theatre: This student-run theatre organization is one of the oldest and most well-known on campus. They produce a variety of shows each year, ranging from musicals to dramatic plays, providing opportunities for students to showcase their talents in acting, directing, writing, and stage management.
CMU School of Music Ensembles: The School of Music offers various ensembles for both music majors and non-majors. These groups include the CMU Philharmonic, Wind Ensemble, Jazz Ensemble, Percussion Ensemble, and several chamber music groups. Students can audition to become part of these ensembles and perform in concerts throughout the year.
Dancers' Symposium: This student-run organization focuses on promoting dance on campus and hosts workshops, masterclasses, and performances. They offer classes in various styles such as ballet, contemporary, hip-hop, and tap.
Carnegie Mellon Art Club: This club aims to foster a community of artists and art enthusiasts on campus. They host events such as gallery visits, art-making workshops, and collaborative art projects.
Sports and Recreation
CMU offers an array of sports clubs and recreational activities for students to stay active and engaged. Here are some of the sports-related extracurricular options available:
Club Sports: CMU offers over 20 club sports, including soccer, basketball, rugby, ultimate frisbee, and many more. These clubs are student-run and compete against other colleges and universities in the region.
Intramural Sports: Intramural sports provide a more casual and fun way for students to participate in athletic activities. They offer a wide range of sports, such as volleyball, flag football, and soccer, with various skill levels and formats.
Outdoor Recreation: The Adventure Recreation Club organizes trips for hiking, camping, rock climbing, and other outdoor activities. The club also offers equipment rentals for students who want to venture out on their own.
Fitness Classes: The university offers a range of fitness classes, such as yoga, Pilates, and Zumba, which are open to all students. These classes are held at the Cohon University Center and provide a fun way to stay fit and healthy.
Academic and Professional Organizations
CMU boasts numerous clubs and organizations that cater to the academic and professional interests of its students. These groups provide valuable networking opportunities, skill-building workshops, and industry insights. Here are some examples:
Society of Women Engineers (SWE): This organization aims to support and encourage women in the field of engineering. SWE offers mentorship programs, professional development workshops, and networking events.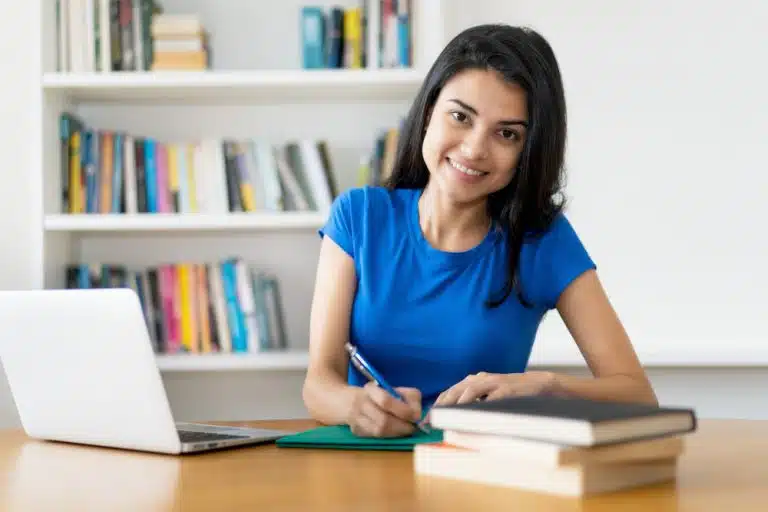 Carnegie Mellon Consulting Club: This club helps students interested in consulting careers by providing resources, workshops, and networking opportunities. They also host case competitions and bring in guest speakers from top consulting firms.
Undergraduate Finance Association (UFA): UFA aims to educate students on various aspects of finance and investment, offering workshops, networking events, and internships in the financial industry. They also manage a student-run investment fund, providing hands-on experience in managing real investments.
Association for Computing Machinery (ACM): ACM is a global organization dedicated to advancing computing as a science and profession. The CMU chapter offers workshops, hackathons, and networking events for students interested in computer science and technology.
Community Service and Social Impact
Carnegie Mellon students have the opportunity to give back to their community and make a positive impact through various service-oriented clubs and organizations. Here are a few examples:
CMU Food Recovery Network: This organization works to combat food waste and hunger by recovering surplus food from campus dining facilities and local businesses, then redistributing it to community organizations in need.
Habitat for Humanity: The CMU chapter of this national organization focuses on building and renovating homes for low-income families. Students can participate in local projects or join alternative spring break trips to work on builds in other communities.
Strong Women, Strong Girls: This mentoring program connects CMU female students with young girls in the Pittsburgh area to provide guidance, support, and encouragement in developing leadership skills and pursuing academic success.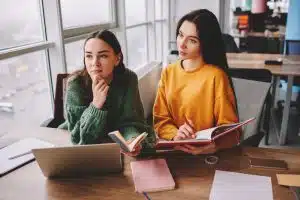 Global Public Health Brigade: This club organizes trips to developing countries where students work alongside local communities to implement sustainable public health solutions, such as constructing sanitation systems and educating communities about hygiene practices.
Cultural and Identity-Based Organizations
Carnegie Mellon is home to a diverse student body, and there are numerous clubs and organizations dedicated to celebrating and fostering cultural exchange and inclusivity. Some examples include:
Asian Students Association (ASA): ASA promotes cultural exchange and awareness of Asian cultures on campus. They host events such as Lunar New Year celebrations, cultural showcases, and panel discussions.
Black Student Union (BSU): BSU aims to create a supportive and inclusive environment for Black students at CMU. They organize events such as Black History Month celebrations, mentorship programs, and community outreach initiatives.
Queer and Trans People of Color (QTPOC): This organization provides a safe space for LGBTQ+ students of color and allies to discuss issues related to race, gender, and sexuality. QTPOC also hosts educational workshops and social events to foster community and raise awareness.
Hillel Jewish University Center: Hillel serves as a hub for Jewish life on campus, offering Shabbat dinners, holiday celebrations, and educational events. They also organize community service projects and social justice initiatives.
Why are Extracurriculars Important?
Why are extracurriculars important? Extracurricular activities play a vital role in the overall student experience at Carnegie Mellon University (CMU) by complementing the university's rigorous academic environment and fostering personal growth and development. Engaging in Extracurricular activities at Carnegie Mellon is important for several reasons:
Holistic Development: Extracurricular activities provide students with opportunities to develop skills and interests outside of their academic pursuits. This well-rounded development is essential in shaping students into versatile individuals capable of adapting to different challenges and environments in their future careers.
Networking and Socialization: Participating in clubs, organizations, and events enables students to build connections with their peers and form lasting friendships. These networks not only enhance the college experience but can also prove valuable in future professional endeavors.
Stress Relief: Given the demanding nature of academics at CMU, extracurricular activities provide a much-needed outlet for stress relief and relaxation. By pursuing hobbies and interests, students can maintain a healthy balance between work and leisure, contributing to their overall well-being.
Real-world Experience: Many extracurricular activities, such as internships, volunteer work, and student-run businesses, offer hands-on experience in various fields. This practical exposure can help students understand the practical implications of their coursework and prepare them for the professional world.
Leadership and Teamwork: Involvement in extracurricular activities often requires students to work together, develop leadership skills, and cultivate effective teamwork. These competencies are highly valued by employers and can significantly impact a student's future career success.
Cultural Exchange and Inclusivity: CMU is home to a diverse student body, and extracurricular activities help promote cultural exchange and understanding. Participation in cultural and identity-based clubs fosters a sense of belonging and inclusivity while enriching the campus experience for all students.
Personal Discovery: Extracurricular activities provide students with the opportunity to explore new interests and passions. This exploration can lead to personal growth, self-discovery, and a better understanding of one's own goals and aspirations.
Enhancing Employability: Employers often value candidates with diverse skill sets and experiences, and involvement in extracurricular activities can help students stand out in the job market. Such experiences demonstrate initiative, adaptability, and a commitment to personal development, all of which are desirable qualities in a potential employee.
Extracurricular activities are crucial at Carnegie Mellon University because they contribute to a well-rounded and fulfilling college experience. By participating in these activities, students develop valuable skills, build strong connections, and gain practical experience that can significantly impact their personal and professional lives.
Conclusion
Extracurricular activities at Carnegie Mellon play a crucial role in enhancing the overall college experience, providing students with opportunities to explore their passions, develop new skills, and build lasting connections. With a vast range of clubs and organizations catering to diverse interests, CMU ensures that students can pursue their interests beyond the classroom, enriching their personal and professional growth.
Want to learn more about your chances of getting into Carnegie Mellon University? You've come to the right place. At AdmissionSight, we have over 10 years of experience guiding students through the competitive admissions process.
AdmissionSight can help you put your best foot forward when applying to college this fall. Contact us today for more information on our services.