Extracurricular activities at Johns Hopkins
Johns Hopkins University is a remarkably well-liked institution that is home to a significant number of students. Having said that, it is essential to put yourself out there and make time for some lighthearted entertainment. You will be able to form long-lasting professional and social networks if you participate in extracurricular activities at Johns Hopkins which the majority, are outside of the classroom.
Some examples of these activities include alumni networking events, informal dinners, happy hours, and special programs. We will gain a deeper understanding of a selection of the extracurricular activities at Johns Hopkins that is available to its students.
What is John Hopkins known for?
What is John Hopkins known for and where is it located?  It's likely that when you think of Johns Hopkins University, the first thing that comes to mind is medicine. It is a fact that a significant number of undergraduate students enroll in pre-med programs with the intention of later attending medical school.
However, pre-med is only one of many programs available at Hopkins. The city of Baltimore, Maryland is home to the nation's first research university, which is also renowned for the breadth of its rigorous, top academic offerings as well as the community it fosters.
The Johns Hopkins University is a prestigious private university that was established in the year 1876. A total of 6,331 first-year students are expected to enroll in the school during the fall of 2020.
The campus spans 140 acres and is located in an urban setting. It follows an academic calendar that is divided into semesters. In the edition of Best Colleges that was published in 2022, Johns Hopkins University was ranked ninth among National Universities. The total amount for tuition and fees is approximately $58,720.
There are nine schools that makeup Johns Hopkins University, and five of those schools serve both undergraduate and graduate student populations. Graduate programs at Hopkins include the highly regarded Peabody Institute for music and dance, the highly regarded Whiting School of Engineering, the highly regarded School of Medicine, and the highly ranked Bloomberg School of Public Health.
The majority of the university's first-year students attend classes on the Homewood Campus, which is one of the four campuses located in and around Baltimore.
The pre-med program at Hopkins is highly regarded, and after graduation, a significant number of students continue their education at medical schools. According to the post-graduate survey that was conducted in 2019, graduates of Johns Hopkins University had an admission rate of eighty percent to medical schools. However, students also pursue a variety of other fields and specialties. For instance, according to the same survey, almost all applicants are successful in getting into law school (97 percent).
Hopkins is ranked the biomedical engineering program as the best of its kind, making it one of the most prestigious academic opportunities available at the university. In contrast to the application process for other majors, in which students apply to the university without having chosen a concentration, the Bachelor of Medical Engineering program requires students to submit their applications directly to the department.
Students have the opportunity to enroll in the university without simultaneously enrolling in the BME program if they so choose.
The university's International Studies Program is another reason for its widespread renown. In addition to the well-known undergraduate concentration, Hopkins also offers multiple concurrent degree programs. In the five-year BA/MA program, students spend the first three years earning their bachelor's degree at the Homewood campus in Baltimore.
Then, in the final two years of the program, they attend the Johns Hopkins School of Advanced International Studies (SAIS) in Washington, D.C. to earn their master's degree in International Relations. This option is one of the available choices. Additional campuses of SAIS can be found in Bologna, Italy, and Nanjing, China. There is also the BA/MA program that lasts for five years and allows students to receive their education at both Hopkins and Science Po Paris in France.
The Peabody Conservatory can be found on the campus of Hopkins University, which is situated in close proximity to Homewood. Students have the opportunity to pursue a dual-degree program, which allows them to simultaneously earn a Bachelor of Arts or a Bachelor of Science from the Krieger School of Arts and Sciences or the Whiting School of Engineering as well as a Bachelor of Music or Bachelor of Fine Arts from Peabody. Both Peabody and one of the Homewood schools have separate admissions processes that students must go through in order to enroll there.
Students are afforded the luxury of flexibility, regardless of the field of study they choose, as there is no required curriculum in place (there are some distribution requirements, however). Roughly sixty percent of students enrolled in undergraduate programs have either two majors or one major and one minor.
What's it like to attend John Hopkins?
What's it like to attend John Hopkins as a student? Students at Johns Hopkins University are notorious for their fierce competition and unwavering dedication to their academic pursuits.
To say the least, Hopkins University is not known for its reputation as a party school. Despite the fact that young people frequently host parties and go to fraternity houses or neighborhood bars, they manage to put in the necessary 12 hours of study time each day.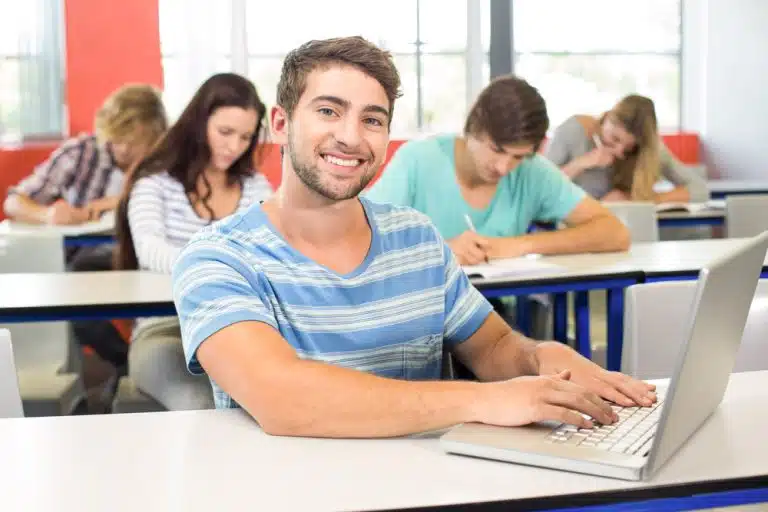 Students who are more concerned with merely existing and maintaining their social status would feel very out of place in this institution. Students who are dedicated to their studies and thrive on competing against themselves intellectually should consider this institution.
The student body at Hopkins is comprised of a diverse range of individuals with a wide range of interests. In addition, there are a great number of student organizations to choose from, making it very simple to connect with other individuals who share your passions.
The students come from different parts of the country and the world, and they come from a wide range of socioeconomic backgrounds as well. There is a huge amount of diversity among people, both in terms of their interests and their beliefs.
What Extracurricular Activities are Available at John Hopkins?
What extracurricular activities are available at John Hopkins for students to join? At Johns Hopkins, there is more to student life than just getting a degree. You will have brand new experiences at Johns Hopkins that you will remember for the rest of your life, and you will also be a part of enduring university traditions.
Students from all walks of life and with a wide range of interests choose to attend Hopkins. There is bound to be a group for whatever it is that interests you, whether it be singing or kayaking, taking pictures or building robots, discussing international relations or playing Quidditch (yes, they have a team), or even playing Quidditch (yes, they have a team) as part of the extracurricular activities at Johns Hopkins.
As a result of Hopkins's policy of encouraging students to establish their own organizations, the undergraduate student body is home to more than 400 clubs and organizations:
Arts and Culture
Students at Johns Hopkins have convenient access to the arts on our campuses, where they can observe, participate in, and even create works of art.
Whether you are interested in drawing, painting, singing, dancing, acting, making your friends laugh, or playing an instrument in an ensemble, As part of the extracurricular activities at Johns Hopkins, Hopkins can satisfy your cultural cravings. If you simply want to be entertained and enlightened by the talents of your fellow students, Hopkins can do that as well.
The Peabody Institute was the first conservatory in the United States, and as such, it is home to some of the most talented musicians in the world. Each year, the institute hosts more than fifty events that are open to the general public. These events include orchestral and jazz concerts, operas and symphonic performances, Renaissance music, and modern arrangements that defy description.
At Hopkins, however, anyone can be a performer because the school has more than thirty student a cappella, and dance groups in addition to the Hopkins Pep Band, which is a regular presence at both football and lacrosse games.
There's the Choral Society, which was the first student organization on campus and was established by Woodrow Wilson in 1883. In addition, we have jazz bands, a wind ensemble, a gospel choir, a chamber ensemble, and the renowned Hopkins Symphony Orchestra.
As part of the extracurricular activities at Johns Hopkins, you can choose from a number of theater groups that perform everything from Shakespeare to improv comedy; alternatively, you can pursue an undergraduate minor in theatre arts to learn about acting, directing, and playwriting. If the stage is more your speed, you can choose from a number of theater groups that perform everything from Shakespeare to improv comedy.
And if you're feeling particularly daring, there's also the Entertainers Club, which is perfect for people who are into things like juggling fire, riding unicycles, playing with yo-yos, and other similar activities.
Students who are more visually inclined can take advantage of the studio space provided by our Center for Visual Arts, which allows them to hone their skills in painting, drawing, cartooning, design, and photography.
You can get ideas by going to the Baltimore Museum of Art, which is close by (it's actually right next to our Homewood campus), exploring one of the university's three museums, or going to one of the many other museums or galleries located throughout the city of Baltimore.
Sports and Athletics
There are a total of 24 varsity teams at Johns Hopkins University, of which 22 compete at the NCAA Division III level. The other two, namely men's and women's lacrosse, are both part of the Division I competition. The Centennial Conference is home to seventeen of the different programs that we offer.
One of the most illustrious athletics programs in all of the college sports, the men's lacrosse team at Hopkins has won multiple national championships. It wasn't until 1883, seven years after the establishment of the university, that we fielded our first men's lacrosse team. Since that time, the Blue Jays have won a total of 44 national championships, including nine since the sport of men's lacrosse was officially recognized by the NCAA.
Our men's lacrosse program was an original member of the Big Ten Conference for lacrosse, which began its first season of play in 2015. We joined our longtime rival Maryland — the two teams have played each other 115 times since they first met in 1895 — as well as Michigan, Ohio State, Penn State, and Rutgers in the Big Ten Conference for lacrosse. Before the start of the 2017 season, the women's lacrosse team became a member of the Big Ten.
In addition to competing for their respective varsity teams, many students also compete in one or more of the university's ten intramural sports. As part of the extracurricular activities at Johns Hopkins, some of these sports include wallyball, 3-on-3 basketball, flag football, and innertube water polo.
In addition, there are about 40 different club sports to choose from, such as badminton, Brazilian jujitsu, cricket, ice hockey, ultimate frisbee, water polo, and Quidditch, which is geared toward aspiring wizards.
John Hopkins Clubs
In addition to the traditional kinds of extracurricular activities that students participate in at Johns Hopkins, there are also other clubs available to students there. Here are some of the best John Hopkins Clubs.
1. Chess Club
Participating in chess can be an excellent way to keep your mind active and engaged. You will begin playing chess, or continue playing chess, alongside a group of students who are enthusiastic about the game.
2. College Republicans
It is highly recommended that you become a member of the College Republicans if you identify as a Republican. This organization will provide you with opportunities to attend events and hear from special guests.
3. Club Baseball
If you participated in baseball while you were in high school, you should consider playing for a club team. It's a great way to get some game time in without the stress of playing at the collegiate level.
4. J.Magazine
You have the opportunity to submit articles to the on-campus publication known as J.Magazine. Outside of the classroom, this will give you some experience that is relevant to the profession.
5. Marksmanship Club
If you consider yourself to be a marksman, the Marksmanship Clubs want to hear from you. This club is perfect for you if you enjoy firing firearms in a controlled environment.
6. Pre-Dental Society
You should become a member of the Pre-Dental Society if you are considering a career in dentistry. You will constantly be surrounded by other students who are participating in the same program that you are.
7. Piano Club
The Piano Club is looking for people who have a passion for playing the piano and want to join. Even if all you want to do is learn how to play, you've come to the right place.
8. Magical Arts Initiative
Everyone who dreams of becoming a magician should join the Magical Arts Initiative. This is the group for them. This is the right group for you to join if you wish to preserve the mystique and lore of the magical arts.
9. College Democrats
Joining the College Democrats is a good idea if you lean more toward the liberal side of politics and want to get involved in politics. You will have the opportunity to participate in discussions and events where you can share your thoughts.
10. Club Swimming
Participating in the school's swimming club is an excellent way to keep in shape on campus. You won't have to conform to the standards set by the NCAA in order to compete at a high level in swimming; you'll be able to do so anyway.
You can benefit greatly from joining any one of these clubs. If you maintain positive relationships with the people you encounter on campus, you will be in a much better position to enjoy your time there. Check out some of these Johns Hopkins University organizations!
Top Events During the School Year at John Hopkins University
1. 3D Printer Authorization
You are required to show up at the event for 3D Printer Authorization if you want to use the 3D printer that is located on campus. You will learn the proper way to use the equipment as well as how to stay safe as a result of doing this.
2. Photography Crash Course
Attending the Photography Crash Course is highly recommended if you are serious about improving your photography skills. You are welcome to improve your abilities by participating in this activity, which does not cost anything.
3. Eyes on Teaching
Eyes on Teaching is the name of a popular series that airs on campus. There are a variety of subjects that are relevant to your education that are brought up from time to time and discussed.
4. Dance Night
You can also attend the fun series known as Dance Night if you want to. You will gain a lot of knowledge because each class is devoted to a different style of dance.
5. School of Engineering Career Night
You are required to attend the School of Engineering Career Night if you are currently enrolled in the engineering program. Outside of the classroom, you will have the opportunity to communicate with potential employers.
John Hopkins Traditions
Students at Johns Hopkins University celebrate John Hopkins Traditions, which are annual events that bring the entire campus together to honor the Hopkins community and serve as an alternative to campus clubs and other events.
Blue Jay Opening Day
The academic year and the athletic season both begin with Blue Jay Opening Day. This "tailgate" is hosted across the entire university and includes opportunities to connect with campus and community resources, as well as rides, games, a photo booth, DJ, and giveaways.
Hoptoberfest
Hoptoberfest is the perfect way to celebrate the beginning of the fall semester. This is an annual event that takes place in the fall and features music, activities, and food. In the past, Hoptoberbest has included performances by Parachute and Cheat Codes, as well as a movie screening, a pumpkin patch, various craft activities, and a fun run.
Lighting of the Quads
Lighting of the Quads is an event that takes place every year and brings together members of the Johns Hopkins community to watch a spectacular lighting ceremony. This annual event features a variety of festive activities, such as musical performances, cider, sweets, handicrafts, and illuminated art.
The countdown to when President Daniels will perform the ceremonial switch flip begins with the President leading the crowd in a countdown. Instantaneously, a fireworks display and thousands of holiday lights illuminate the quad, as well as the audience that is watching.
Spring Fair
Tradition at Johns Hopkins includes the annual Spring Fair, which is a festival run entirely by students for no financial gain. The university is transformed into a festive environment where everyone can have a good time once a year by the sights, sounds, and smells of the fair.
The Spring Fair is an annual event that takes place in April and features a variety of activities, including live music, food, games, and contests. Ram's Head Live plays host to Spring Fair's main event concert, making this venue one of a kind. Artists who have appeared in the past include the Chainsmokers, Steve Aoki, and Krewella, amongst others.
Why Are Extracurriculars Important?
Why are extracurriculars important to John Hopkins students? Students at Johns Hopkins have made an excellent decision by participating in one of the nearly 400 student-run organizations on campus; each of these organizations serves as a distinct educational laboratory for those who take part in it.
Opportunities to develop leadership skills, cultivate friendships that will last a lifetime, hone interpersonal communication abilities, and improve organizational skills can be found in Registered Student Organizations (RSO).
Your participation in a Johns Hopkins student organization, whether it be the student government, a sports club, a theater group, a fraternity or sorority, a programming board, a traditions committee, or simply a group focused on your favorite hobby, will have the following effects on you:
Flesh out the ties that you have with the university.
Assist you in interacting with members of the teaching and administrative staff, helping you network with other students, and teaching you how to navigate Homewood in order to get things done
If you show others how to be committed and accountable for their actions, you will learn how to collaborate effectively with people who have varying styles of leadership.
If you need help putting the finishing touches on your early applications, or want some advice on whether or not applying Early Decision or an Early Action is a good option for you, at AdmissionSight, we have over 10 years of experience guiding students through the competitive admissions process, including our athletic recruitment program.
AdmissionSight can help you put your best foot forward when applying to college this fall. Contact us today for more information on our services.