Extracurricular Activities at Tufts University: A World of Possibilities
Extracurricular activities at Tufts University play a pivotal role in shaping the collegiate experience, providing students with unparalleled opportunities to explore their passions, connect with like-minded peers, and develop essential skills outside the classroom. The vast array of clubs, organizations, and teams offered at Tufts cater to a diverse range of interests, ensuring that students from all walks of life can find a community where they can thrive.
From student government and performing arts to community service and club sports, the extracurricular landscape at Tufts is as rich and varied as the students who call this prestigious institution their home.
At the heart of the vibrant campus life are the more than 300 student-run extracurricular activities at Tufts University, which foster a strong sense of belonging and personal growth. These organizations not only encourage students to broaden their horizons and step out of their comfort zones, but they also contribute to the development of invaluable leadership, teamwork, and communication skills.
In this blog post, we will delve into the world of extracurricular activities at Tufts University, showcasing the many ways in which students can get involved, make lifelong friends, and create unforgettable memories during their time on the Hill.
What is Tufts University Known for?
What is Tufts University known for? Tufts University, a prestigious private research university located in Medford and Somerville, Massachusetts, is known for its strong emphasis on interdisciplinary learning, top-notch academic programs, and a vibrant campus community. Established in 1852, Tufts boasts a rich history of excellence in education and research and has consistently been ranked among the top universities in the United States.
One of the university's most defining features is its commitment to active citizenship and public service, as evidenced by the Jonathan M. Tisch College of Civic Life. This unique institution within the university focuses on preparing students to be engaged citizens, with the aim of fostering a more just and equitable society. This focus on civic engagement permeates throughout the university, with many students participating in community service, activism, and social justice initiatives.
Academically, Tufts is renowned for its rigorous and diverse programs, which span across a wide array of disciplines. The university is divided into several schools, including the School of Arts and Sciences, the School of Engineering, the Fletcher School of Law and Diplomacy, the Cummings School of Veterinary Medicine, the School of Dental Medicine, and the School of Medicine. The interdisciplinary approach to education at Tufts allows students to explore various subjects and customize their learning experiences according to their interests and career goals.
In addition to its strong academic programs, the vibrant campus life at Tufts is another aspect for which the university is known. With over 300 student clubs and organizations, students have ample opportunities to pursue their passions, form close-knit communities, and develop leadership skills. The extracurricular offerings at Tufts cater to a wide range of interests, including performing arts, cultural and identity-based organizations, community service, sports, and academic and professional development.
Tufts University also boasts a strong athletic program, with 28 varsity sports teams competing in the NCAA Division III New England Small College Athletic Conference (NESCAC). Beyond varsity sports, the university offers numerous club sports and intramural leagues, encouraging students to maintain a healthy and active lifestyle.
In summary, Tufts University is known for its interdisciplinary approach to education, commitment to civic engagement, top-tier academic programs, robust research opportunities, and vibrant campus life. The unique combination of these elements helps create an environment where students can grow both intellectually and personally, and make lasting connections that enrich their college experience and extend beyond their time at the university.
What's it Like to Attend Tufts University?
What's it like to attend Tufts University? Attending Tufts University is an enriching and transformative experience, characterized by a strong sense of community, diverse academic and extracurricular opportunities, and a supportive environment that fosters personal and intellectual growth. Situated just outside Boston, one of the most vibrant and historic cities in the United States, Tufts offers a unique blend of a suburban campus atmosphere with easy access to urban resources and cultural experiences.
Academically, attending Tufts means being part of a rigorous and intellectually stimulating environment. The university's emphasis on interdisciplinary learning and small class sizes allows students to engage in meaningful discussions, develop close relationships with faculty members, and explore various subjects in depth. Professors at Tufts are renowned for their expertise and passion for teaching, and they often challenge students to think critically, ask probing questions, and approach problems from multiple perspectives.
Tufts students come from diverse backgrounds, with varying interests and passions. This diversity creates a rich and dynamic campus culture, where students can learn from each other's experiences, perspectives, and ideas. The sense of community at Tufts is strong, with many events and traditions that bring students together, such as Fall Gala, Spring Fling, and the annual President's Lawn Concert.
Extracurricular involvement plays a significant role in the Tufts experience, with over 300 student organizations catering to a wide range of interests. From performing arts and cultural organizations to community service initiatives and club sports, there are countless opportunities for students to pursue their passions, develop new skills, and form lasting friendships. The vibrant campus life at Tufts encourages students to step out of their comfort zones, try new experiences, and contribute to the campus community in meaningful ways.
Attending Tufts also means enjoying the resources and opportunities provided by the greater Boston area. The city is known for its wealth of cultural institutions, historical sites, and thriving arts scene, offering students a variety of off-campus experiences to supplement their on-campus life. Furthermore, with more than 30 colleges and universities in the region, Tufts students can connect with peers from other institutions, expanding their social and academic networks.
Support services at Tufts are designed to help students succeed academically and personally. The Academic Resource Center offers tutoring, writing support, and time management coaching, while the Career Center provides guidance on internships, job searches, and graduate school applications. Additionally, the Counseling and Mental Health Service, along with various wellness initiatives, ensure that students have access to resources that promote their emotional well-being.
Attending Tufts University is a multifaceted experience that combines rigorous academics, diverse extracurricular opportunities, and a strong sense of community. Students at Tufts are encouraged to explore their interests, engage with their peers and faculty, and take advantage of the numerous resources available to them, both on and off campus. This dynamic environment fosters personal growth, intellectual curiosity, and lifelong friendships, making the Tufts experience truly unique and memorable.
What are the Extracurricular Activities at Tufts University?
What are the extracurricular activities at Tufts University? Tufts University offers a wide range of extracurricular activities that cater to diverse interests, talents, and passions. With an extensive selection of over 300 student-run clubs, organizations, and teams, Tufts University offers a diverse range of opportunities to cater to the interests and passions of every student.
Some of the most popular and unique extracurricular activities at Tufts University include:
Student Government and Leadership
The Tufts Community Union (TCU) Senate is the primary student government body at Tufts, representing undergraduate students' interests and allocating funds to various student organizations. By participating in the TCU Senate, students can develop valuable leadership and teamwork skills while shaping the university's policies and initiatives. In addition, various councils and committees provide opportunities for students to take on leadership roles within their respective schools or programs, such as the Engineering Student Council, the International Club, and the Tufts Programming Board.
Performing Arts
Tufts boasts a vibrant performing arts scene, with numerous theater groups, a cappella ensembles, dance troupes, and musical organizations. The Tufts Drama and Dance Department produces several major productions each year, allowing students to get involved in acting, directing, design, and stage management. Meanwhile, student-run theater groups like 3Ps (Pen, Paint, and Pretzels) and Torn Ticket II produce a wide range of plays, musicals, and other performances.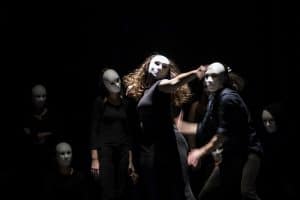 A cappella is especially popular at Tufts, with over a dozen groups, including the Beelzebubs, Tufts' oldest all-male a cappella group, and the Amalgamates, Tufts' oldest co-ed a cappella group. These ensembles perform regularly on campus and at competitions, often hosting visiting groups from other universities.
Dance groups, such as Spirit of the Creative (SOC), Sarabande, and Tufts Dance Collective (TDC), cater to a variety of styles, including contemporary, ballet, hip-hop, and tap. TDC hosts two major performances each year, inviting students of all levels to choreograph and perform original pieces.
Cultural and Identity-Based Organizations
Tufts is committed to fostering a diverse and inclusive campus community, and this commitment is reflected in the wide array of cultural and identity-based organizations available. Some of the most popular groups include the African Students Organization (ASO), the Asian American Alliance (AAA), the Caribbean Students Organization (CSO), and the Latinx Student Organization (LSO). These organizations provide a supportive space for students to explore and celebrate their cultural heritage while promoting dialogue and understanding among the broader Tufts community.
Media and Publications
For students interested in journalism, photography, or creative writing, Tufts offers numerous outlets for sharing their work with the campus community. The Tufts Daily is an independent student newspaper, that publishes news, features, opinions, and sports articles both online and in print. Meanwhile, The Tufts Observer is a biweekly magazine that showcases student-written essays, investigative journalism, and creative works.
Photography enthusiasts can join the Photography Club, while creative writers might gravitate toward Tufts' literary magazines, such as the Canon, or the Zamboni, a humor and satire publication.
Community Service and Social Justice
Tufts students are passionate about making a positive impact on their local and global communities. Leonard Carmichael Society (LCS), Tufts students' largest community service organization, coordinates volunteer opportunities, such as tutoring, food drives, and blood drives. LCS also hosts annual events like Kids' Day and Senior Prom, which bring together students and local residents for fun and entertainment.
Another prominent service organization, Tufts Strong Women Strong Girls, is a mentorship program that empowers elementary school girls by connecting them with Tufts undergraduate mentors. This initiative aims to build self-esteem, leadership skills, and a strong sense of community.
For those passionate about social justice, Tufts offers several organizations focused on advocacy and activism. Tufts for Environmental Awareness and Responsibility (TEAR) addresses environmental issues, while the Tufts Democrats and Tufts Republicans provide platforms for political engagement and debate. Students can also join organizations such as the Alliance Linking Leaders in Education and the Services (ALLIES), which focuses on fostering dialogue about civil-military relations.
Sports and Recreation
Tufts Athletics offers 28 varsity sports for men and women, ranging from basketball and soccer to rowing and equestrian. In addition, club sports provide opportunities for students to compete at a less formal level, with options such as ultimate frisbee, rugby, and quidditch. For those who prefer non-competitive activities, the Tufts Outing Club organizes outdoor adventures, including hiking, rock climbing, and skiing trips.
The Fitness and Recreation Center offers group fitness classes, personal training, and wellness programs for students, faculty, and staff. Popular classes include yoga, Zumba, spinning, and kickboxing. Intramural sports leagues are also available for those looking to stay active and have fun with friends in a more casual setting.
Academic and Professional Development
Many Tufts students seek to supplement their academic pursuits with involvement in subject-specific clubs or professional organizations. For instance, the Society of Women Engineers (SWE) and Engineers Without Borders (EWB) provide valuable resources and networking opportunities for engineering students. Pre-medical students can join the Pre-Medical Society or the Asian Pacific American Medical Student Association (APAMSA) for guidance and support in their journey to medical school.
The Tufts Entrepreneurs Society (TES) fosters innovation and entrepreneurship on campus, hosting events such as the Tufts 100k New Ventures Competition. Meanwhile, the Tufts Economics Society and the Tufts Financial Group provide resources for students interested in finance and economics.
Hobbies and Special Interests
With a wealth of clubs and organizations catering to a wide range of interests, students can find communities that share their passions. Film enthusiasts can join the Tufts Film Series, which screens a variety of movies throughout the semester. Board game aficionados can attend Game Night, organized by the Tufts Gaming Hub, for a night of friendly competition and camaraderie.
For those who enjoy the culinary arts, Tufts Culinary Society hosts cooking demonstrations, workshops, and food-themed events. Animal lovers can volunteer with the Tufts Animal Welfare Club, which works with local animal shelters and promotes animal rights advocacy.
Why are Extracurriculars Important?
Why are extracurriculars important? Extracurricular activities are particularly important at Tufts University because they play a crucial role in enhancing the overall student experience, fostering personal development, and promoting a strong sense of community.
Extracurricular activities at Tufts University complement the rigorous academic programs and allow students to explore their interests, develop new skills, and create meaningful connections with their peers. Here are several reasons why extracurriculars are essential at Tufts University:
Personal growth and development: Participating in extracurricular activities enables students to develop essential life skills such as leadership, teamwork, communication, and time management. By engaging in these activities, students challenge themselves, step out of their comfort zones, and learn how to navigate different situations effectively.
Sense of belonging and community: Extracurricular activities at Tufts University provide students with the opportunity to connect with like-minded individuals who share their passions and interests. This sense of belonging fosters a supportive environment where students can thrive both academically and personally.
Exploration of interests: With a wide array of clubs and organizations, students have the opportunity to explore their interests and discover new passions. This exploration can lead to a more well-rounded and fulfilling college experience, as students can find activities that align with their personal and professional goals.
Networking and relationship-building: Involvement in extracurricular activities allows students to build relationships with peers, faculty, and alumni who share their interests. These connections can provide valuable networking opportunities, mentorship, and guidance as students navigate their academic and professional careers.
Active citizenship and social responsibility: Many extracurricular activities at Tufts University focus on community service, activism, and social justice. These experiences enable students to make a positive impact on their local and global communities and develop a sense of social responsibility that aligns with Tufts' commitment to active citizenship.
Enhancing the academic experience: Extracurricular activities often complement and enhance the academic curriculum by providing hands-on experiences, practical applications, and real-world contexts. Students can apply their classroom learning to real-life situations, deepening their understanding of their chosen field of study.
Resume-building and career preparation: Participation in extracurricular activities demonstrates initiative, dedication, and a commitment to personal growth, all of which are attractive qualities to potential employers and graduate schools. Involvement in these activities can help students gain relevant experiences and skills that make them more competitive in the job market or when applying to graduate programs.
Conclusion
In summary, Tufts University offers an extensive array of extracurricular activities, ensuring that every student can find a place to belong, learn, and grow. From student government and performing arts to community service and club sports, the opportunities for involvement and personal development are virtually limitless.
Extracurricular activities are vital at Tufts University because they contribute to personal growth, foster a sense of community, allow students to explore their interests, and provide valuable networking and career-building opportunities. These activities not only enrich the college experience but also help prepare students for life beyond the university, ensuring they are well-equipped to navigate their personal and professional paths successfully.
By participating in these activities, Tufts students not only enrich their college experience but also create lasting memories and friendships that will stay with them long after graduation.
Want to learn more about your chances of getting into Tufts University? You've come to the right place. At AdmissionSight, we have over 10 years of experience guiding students through the competitive admissions process.
AdmissionSight can help you put your best foot forward when applying to college this fall. Contact us today for more information on our services.