Facts about Harvard Waitlist for 2025
How do colleges decide who to waitlist?
Do you ever wonder how do colleges decide who to waitlist? If yes, you're in the right place. A waitlist is a list of candidates to a college or university that may or may not be offered admission to the institution. There are several factors to why colleges put a student on a waitlist and one is to face the unpredictability of the admissions process. Admissions offices do not know how many admitted students will accept their offers of admission. Too many enrolled students can be just as problematic as too few.
These applicants are effectively placed on hold by the college, and they would have been accepted if there had been enough room in the program. The overall number of candidates to whom a spot was offered on the college waitlist differs from one institution and one year to the next.
If you are offered a spot on the college waitlist such as Harvard waitlist for 2025, you have the option of either accepting the invitation and allowing your name to be added to it or declining the invitation immediately if you would rather not wait for an admission decision or have already decided to attend a different college. If you accept the invitation, your name will be added to the waitlist.
Applicants are often only considered for admission off of a waitlist beginning after the 1st of May. This is the day by which admitted students are required to submit their decisions to attend the college of their choice together with the non-refundable deposit.
Students on a college's waitlist are often only considered for admission if the institution has a greater number of available slots in its incoming freshmen class.
After the May 1st deadline has passed, if not a sufficient number of applicants have chosen to attend the institution, it will begin to admit applicants off the waitlist in the hopes that they will accept the offer.
Waitlist acceptances are typically distributed in stages over May, June, and July, and even occasionally in August, just before the start of the new school year.
Those who are placed on the waitlist won't necessarily all be granted entry. Certain educational institutions may admit only a small number of students or possibly none at all within a given academic year similar to Harvard waitlist for 2025.
Finally, some college waitlists include a ranking system for the candidates.
Therefore, if you have a high ranking, you have a greater chance of being approved off the waitlist. However, the majority of colleges do not rank applicants who have been placed on a waitlist. Instead, they base their admissions decisions on other considerations, such as which majors they wish to see represented on campus and which applicants will be most likely to enroll if they are offered a spot.
What should you do if you get waitlisted?
We at AdmissionSight understand the struggle of each student getting our expert assistance and being waitlisted especially on Harvard waitlist for 2025 can be very difficult to accept especially if it is the student's only choice. So, what should you do if you get waitlisted? Consider the following guidelines: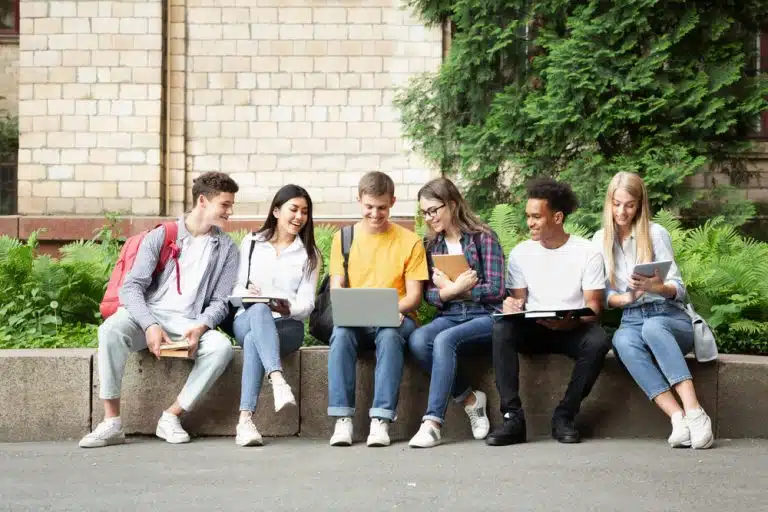 Be firm with your decision. Determine if you wanted to remain on the list or not. The next thing for you to do is to answer the college and let them know whether or not you wish to remain on the waiting list.
Staying on the waitlist. Only if you are truly enthusiastic about attending the college would it make sense to maintain your position on the waiting list. Find out whether there are any requirements to meet to be placed on the waitlist before you make your decision. For instance, given that you will be contacted later than other applicants, housing and financial aid options may be more limited.
Create Plan B. Prepare yourself to enroll in a different college even if you choose to keep your name on the waiting list. After being accepted to multiple institutions, select the one that seems to be the best fit for you, then complete the paperwork and send a payment. If you decide to attend the college that put you on the waitlist and take the slot it offers you, your deposit will be lost. Having said that, you need to guarantee that you have a spot in an incoming freshmen class for the following fall. You'll be amazed at how much better you feel once you've made a decision, and it will come as no surprise.
Be committed to putting extra effort into your chances of being admitted. You've sent in your applications. You have now reached the stage when you must wait for a letter from each college to which you have applied which either accepts your application or declines it. Another option is that the college you are interested in will place you on a waiting list.
This is a possibility if you meet the standards for admission to the institution, but the college has already accepted the maximum number of candidates for which it has space. If a position opens up at a later time, there is a chance that it will be provided to you. However, the college won't be able to make this offer to you until after the May 1 deadline for making a selection has passed. If you are currently on a waiting list such as Harvard waitlist for 2025, it is difficult to determine how likely it is that you will be accepted. So, put extra effort and let the college know you're still interested.
Get in touch with the admissions office to find out whether or not the college uses a priority list or ranks the students who are on the waitlist. The majority are more than willing to inform you of your status. The further up on the list you are, the better your chances are of being accepted into the program.
Send an email to the office that handles admissions. The university has already determined that you meet the academic requirements necessary for acceptance into the program. Mention any additional nonacademic aspects that can support your case now, such as recent accomplishments or additional facts. This is the moment to do so. Emphasize how strongly you want to attend the college, and make an argument as to why you would be a good match there. You have the option of telling them that you will enroll in the program if they approve you, but you should only do so if you are one hundred percent sure that you will.
Make an effort to study. This is not the time to take it easy. If you are placed on a waitlist, your third and fourth quarter grades will be considered in the reevaluation process.
Continue to be active. Demonstrate to the admissions officers that you are dedicated to participating in a variety of activities, including sports and clubs.
Put in a request for another interview (or the first one). Having a personal contact, such as someone who can check on the status of your application, can be one of the benefits of having an interview. You might also seek the assistance of a guidance counselor from the high school you attended or a friend or acquaintance who is a college graduate from the institution in question.
Be conscious of the fact that you have already accomplished something. You were not denied entry; rather, you were placed on a waitlist. A significant number of kids did not fare as well.
Think carefully about applying to those colleges again. Send in a deposit and make plans to attend one of your other option colleges if you think you would be just as happy attending one of those other colleges. Then you should decline the spot that has been offered on the waiting list.
Can you reject a waitlist offer?
As we previously discussed, the answer to "Can you reject a waitlist offer?" is yes you can since it all depends on you. Applicants who have been waitlisted normally have the option to either accept or decline a waitlist offer. According to the opinions of several experts, prospective students who are thinking about accepting an offer of admission – which is necessary for further consideration – ought to be certain that the institution in question is one of their top choices. You are under no obligation to accept any offer that may come your way and are free to turn down any that are presented to you. You are not obligated in any way; all you are doing is stating that you would take into consideration a future offer if it were presented to you.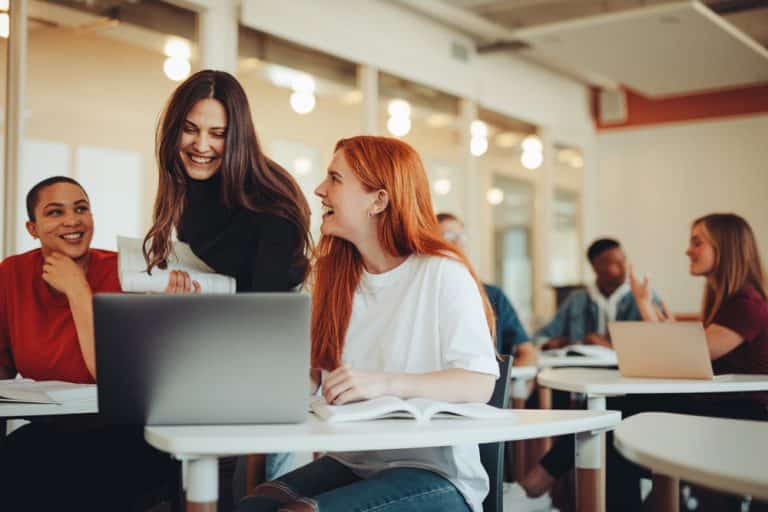 There are a lot of things that could happen between the time that you submit a note saying that you will "certainly go" and the time when you would be taken off the waitlist. Don't be concerned about this at all. When the time comes for you to decide whether or not to enroll in the school, it will depend on whether or not you are removed from the waiting list and whether or not the financial aid package is within your family's means.
The most difficult choice you'll have to make regarding your waitlisted college application is whether or not to accept the place that has been offered to you. It is possible that it would be in your best interest to accept the position on the waitlist of the college that is most important to you like in the case of Harvard waitlist for 2025 or if you have few other options. If, on the other hand, you were only considering this school as a fallback option or if you have already been admitted to another institution, you might want to think about giving up your spot on the waitlist as a matter of respect.
Bear in mind that as a result of the growing popularity of the Common Application, a lot of universities are growing the size of their waitlists, so making this selection is going to be quite challenging. Unfortunately, the significant expansion in the number of vacant slots within incoming classes has not kept pace with the rapid growth in the number of applications that have been waitlisted. Many students would be better served, both emotionally and productively, if they focused the majority of their efforts on their other college applications rather than on the waitlisted ones they had submitted. This is because focusing on the waitlisted ones can be stressful.
What is the acceptance rate for Harvard 2025?
With Harvard waitlist for 2025, we also need to discuss what is the acceptance rate for Harvard 2025. Between the Early Action and Regular Decision rounds of admissions at Harvard University, there was a 43 percent increase in the overall number of applicants. 57,435 applicants were received, of which 10,086 were considered for Early Action (747 were offered admission), and 46,569 were considered for Regular Decision (1,223 earned admission).
In total, only 3.4% of applicants were offered a spot in Harvard University's Class of 2025. To put these numbers into historical context, the applicant pool for Harvard's Class of 2024 was 40,248 students, and the school accepted 4.9 percent of those applicants. A then-record number of candidates, 43,330, submitted applications to Harvard for the Class of 2023, and the admission percentage stood at a then-record low of 4.5 percent. The number of applications submitted to Harvard University has never been higher than 43,000, while the percentage of applicants accepted has never been lower than 4.6 percent.
How many people are on the Harvard Waitlist for 2025?
As per Harvard's admissions statistics, there's no number to how many people are on the Harvard Waitlist for 2025. Concerning this, if you wanted more information from our previous discussion on things you need to do if there would be an instance in the future that you're waitlisted, heed in mind the following:
Send an enrollment deposit payment to the college of your second choice. You should always err on the side of caution and put down an enrollment deposit at your second-choice college, even if Harvard is still your number-one option for higher education. Even though you won't be able to get a return for the deposit, putting one in is still a good idea because it ensures that you will have a place in that class. This is the main reason why sending in a deposit is so important.
Consider your options. Before making a final decision regarding your place on the Harvard waitlist, remember that the next thing that the students need to do is decide whether or not they want to stay on the waitlist. Since Harvard's waitlist does not employ a ranking system, all of the students on it have an equal opportunity to be admitted.
In most situations, individuals are admitted off the waitlist to satisfy the institution's needs and ensure that the upcoming academic year will include students with diverse interests, ambitions, and backgrounds. If financial help is a crucial factor in your selection, know that most of it may have been given to accepted students. Before accepting a spot on the waitlist, do these steps to improve your chances of being accepted:
Maintain a high level of academic achievement. Poor academic performance shouldn't affect your Harvard waitlist chances. Students must maintain their study habits, keep focused in class, and finish their homework. This will make you a fantastic waitlist candidate and ensure you're academically motivated and ready for a college education.
Send in some more letters of recommendation. You should submit additional letters of recommendation to supplement the Harvard letter you initially submitted. Reach out to a teacher, coach, mentor, supervisor, or instructor who can speak on your behalf and offer the admissions office more context about who you are inside and outside of the classroom. Make sure it's a distinct individual and avoid asking someone you already know.
Draft a letter expressing your continued interest in the matter. The Harvard waitlist is no exception to the rule that college admissions officers will always accept passionate applicants. Send the admissions office a letter expressing your interest in the school, describing the classes and extracurricular activities you hope to take. Since you've already filed your college application, keep your recommenders updated on any new achievements or benchmarks. Writing a letter of ongoing interest shows you are still committed to participating in the upcoming class upon admission and that you are actively engaged in the application process.
Earning a seat on Harvard's waitlist is an accomplishment in and of itself, even though receiving word that you have been waitlisted can initially feel discouraging. Consider speaking with a college counselor if you require more assistance in removing your name from the waitlist or assistance in determining what steps you need to do shortly. In addition, check out our resource for information on how to excel at the interview with Harvard alumni.
Furthermore, make sure to be positively involved in social media especially during admission because there's a popular tale that admission officers often check the social media of the students.
How many students get off the Harvard waitlist?
Concerning Harvard waitlist for 2025 and how many students get off the Harvard waitlist, the answer is no waitlisted students have been accepted into the Class of 2025. In lieu of this, Harvard decided to admit 34 applicants from the waitlist into the incoming class of 2024.
According to the frequently asked questions page on the Harvard website, the number of students who are ultimately admitted can be somewhat unpredictable. Over some years, more than 200 students have been able to remove their names from the waitlist and secure a spot in the subsequent class. On the other hand, Harvard's yield rate has been so high in recent admissions cycles that the school has not been able to accept even a single candidate from the waitlist.
Here at AdmissionSight, our team is trained to customize your application in such a way that it gives you the most possible chance of being accepted to your school of the first choice, regardless of how competitive that institution may be. Our team of seasoned professionals will walk you through everything you need to know to increase your chances of getting an acceptance letter from the college or university of your first choice, from deciding which of your extracurricular activities are the most meaningful to you to crafting the responses you provide on your essay prompts. Schedule an appointment with us today.