Financial Aid at Stanford
College admissions decisions can be influenced by a variety of variables, including the degree programs offered, the school's size, the student-to-faculty ratio, and career services, among others. However, the price is one of the most difficult things on this list.
The cost of a college education not only rises annually, but the initial estimate may not be the amount you will ultimately spend. If you're looking to attend one of the most prestigious universities in the United States, such as Stanford University, continue reading to find out about its financial aid.
Stanford University continues to be one of the most prominent educational institutions in the United States due to its long history of providing quality education. Its diverse demographics demonstrate its dedication to a varied student body, which enables students to experience educational growth regardless of ethnicity, background, or socioeconomic condition. In particular, the financial aid at Stanford has assisted tens of thousands of students who could not afford to attend this prestigious college to attain their goals and experience its exceptional academics.
If you are one of the prospective students aiming to enter this college and want to achieve your goals at Stanford as well, but you are having a difficult time with the admissions process, here at AdmissionSight, we can help you with our reliable consulting service that has helped a lot of students to enter their dream college.
Does Stanford offer good financial aid?
Does Stanford offer good financial aid? The financial aid at Stanford is considered to be one of the most generous for private universities in the country. The institution is dedicated to assisting students in entering college at a reasonable cost and has expanded financial aid in recent years.
In addition, Stanford does not require students to take out loans in order to pay their financial obligations since they provide extensive and need-based financial aid that makes it feasible for all admitted undergraduate students to attend the university.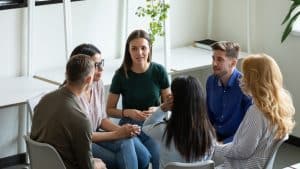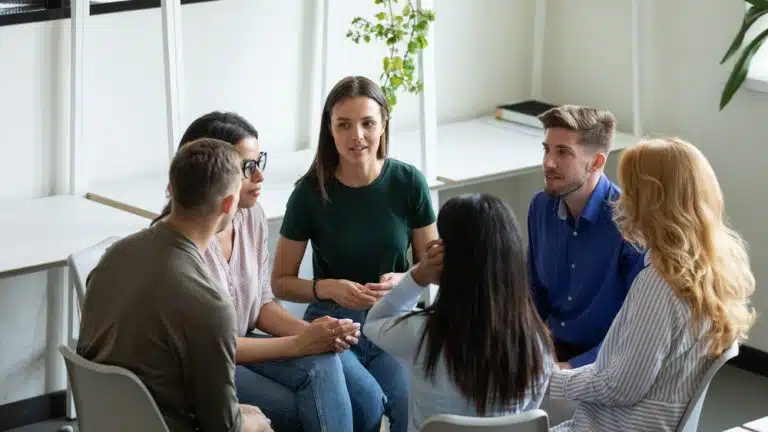 You and your family may be apprehensive about the hefty expense of a Stanford education while you are considering applying there. The Financial Aid Office at this institution is prepared to assist you in any way it can.
This office considers the students, their families, and the institution to be collaborators in the process of paying a student's educational expenses. The financial aid at Stanford is meant to ensure that a student's family's financial position does not play a role in determining whether or not he or she may attend the institution.
How much does it cost to attend Stanford for four years?
In order to determine how much it costs to attend Stanford for four years, refer to the following table:
| | |
| --- | --- |
| Budget Item | 2022-2023 Academic Year |
| Tuition | 57,693 |
| Room and Board | 18,619 |
| Student Fees Allowance | 2,145 |
| Books and Supplies Allowance | 1,350 |
| Personal Expenses Allowance | 2,355 |
| Travel | Varies |
| Total | $82,162 |
The table above applies to undergraduate students who are not married, reliant on their parents for their livelihood, residing either in one of the university's dorms or off-campus, and attending full-time for Autumn, Winter, and Spring quarters.
The budget is determined by the actual cost of tuition, in addition to a regular amount for housing and board, and allowances for the average price of books and supplies, personal expenses, and transportation to and from campus. The university bill will include charges for accommodation and board, as well as tuition and fees, every quarter.
Books, supplies, personal expenses, and transportation costs are all thought to be close approximations of what students really spend. They are included in figuring out the total cost of attendance and whether or not a student is eligible for aid.
However, these items are often not charged on the student's university bill. The figures were arrived at by conducting a poll of currently enrolled students and then accounting for inflation. If a student's actual costs are much higher than the allowances, they can show proof of their spending to the Financial Help Office.
In addition to the $250 document fee, new students (including freshmen and transfer students) will also be required to pay the new student orientation fee of $525. New students will need to make room in their budgets to cover these one-time expenses.
Insurance for Medical Care
Cardinal Care is an option for satisfying Stanford University's requirement that all registered students have appropriate health insurance coverage. The majority of undergraduates are covered by their parent's health insurance policies, and as a result, they may typically waive their coverage with Cardinal Care. When figuring out how much the parents should pay, Stanford takes into account how much this will cost.
They always operate on the presumption that overseas students would select Cardinal Care coverage and factor the associated expenses into their own budgets for school. To cover the cost of the Cardinal Care Plan for everyone else, the Financial Aid Office may offer additional support to those who do not have adequate health insurance and demonstrate a significant financial need. This assistance is intended to help cover the cost of the Cardinal Care Plan.
All students who don't get money from their parents and don't have the right kind of health insurance coverage will be able to get a scholarship to pay for Cardinal Care health insurance if they don't already have it.
Various Other Costs
Students who need to spend more money on things like a computer or large out-of-pocket medical bills to make academic progress can ask to have those costs added to their student budget.
Who qualifies for financial aid at Stanford?
Who qualifies for financial aid at Stanford? It is common knowledge that low-income families are eligible for financial aid. However, keep in mind that Stanford conducts a comprehensive review of each application for financial aid.
Because their financial aid program is need-based, it means that a student's family's income and expenses are taken into consideration when determining whether or not the student is eligible for assistance. The major responsibility for paying for college rests with the students and their parents. However, financial aid can help bridge the gap between the overall cost of attending college and the student's capacity to pay for it.
After doing an in-depth analysis of the financial situation that a student's family is in using a standardized procedure, Stanford will determine the contribution that is anticipated from both the students and their parents. If the office at this institution concludes that the student is unable to fulfill the student budget based on the amount that was estimated, they will award or propose scholarships, grants, or other resources to help them meet their financial obligations.
The following factors are also taken into consideration by their office in determining who can be eligible for financial aid at Stanford:
Total annual family income
Total family size
The number of family members attending a public or private college.
Total family assets
The aforementioned list explains why certain applicants at a certain income level may not be eligible for help even if they have submitted their applications.
The portion of the typical individual student's budget that is not covered by gift money is referred to as the "Average Net Cost." In other words, this is the amount for which the student and their parents, where applicable, are responsible. As previously discussed, this calculation takes into account not only direct costs like tuition and fees, but also indirect costs like books and supplies, a reasonable allowance for personal expenses, and round-trip travel expenses to and from home and campus. Direct costs include things like room and board, while indirect costs include things like books and supplies.
What are the types of financial aid at Stanford?
Let us determine "What are the types of financial aid at Stanford?" below.
University Scholarship
The Stanford scholarship is the principal source of cash that is utilized to help students satisfy their obligations to cover the cost of their education.
Donations from private individuals and businesses are the primary sources of funding for many scholarship arrangements at the university. The College Scholarship Service (CSS) Profile is used to figure out if an applicant is eligible for a scholarship based on their level of financial need.
Stanford decides if a student is eligible for an individual scholarship by taking away from the total cost of the student's education the amount that they think the student and their parents will pay for the student's education, in addition to any federal or state grants the student may receive.
You don't need to fill out a separate application to apply for one of Stanford's many scholarship grants.
Federal Grants
Undergraduate students at Stanford are qualified to apply for financial aid from the federal government in the form of the Pell Grant and the Supplemental Educational Opportunity Grant. The information given on the FAFSA is used to establish a candidate's eligibility based on their level of financial need. Stanford will take into account whether or not the student is eligible for a federal grant when deciding whether or not to help the student financially.
State Grants
The Cal Grant program helps a significant number of students who are residents of California attend Stanford.
Students are required to submit both the Free Application for Federal Student Aid (FAFSA) and the Cal Grant GPA Verification Form by the state's deadline of March 2 in order to be eligible for the Cal Grant program. Students who cannot fill out the FAFSA because they do not have a valid immigration status should fill out an application under the California Dream Act.
Student Employment
A student might be able to pay for some of their "Student Responsibility" costs by working part-time during the school year. This is part of the student's overall financial aid package.
Students have access to a large number of employment possibilities, both on and off campus, to choose from. In light of this, the majority of students receive their income from their companies on a direct basis. Others are compensated through the Federal Work-Study program, which includes a component for Community Service Federal Work-Study, which is funded jointly by the federal government and the universities that they attend.
Outside Scholarships
Obtaining outside scholarships is another approach to cover a portion of the student responsibility element of the students' financial aid package that they will be responsible for paying. External scholarships can be included dollar-for-dollar toward satisfying their student responsibility requirement if they want to do so.
If the student is currently earning a scholarship from Stanford and also gets scholarships from other institutions that add up to a sum that is greater than his or her student's responsibility, then the student's eligibility for need-based scholarships will be decreased.
Loans
Stanford does not anticipate that students will need to take out any student loans in order to cover the cost of their education. If, on the other hand, students would rather borrow money than work during the school year or during the summer, Stanford can assist those students in securing a student loan so that they may finance their education.
Some students take advantage of their eligibility for federal student loans in order to give their parents a helping hand with the payment that is expected from them. Stanford's financing programs include loans issued directly by the federal government and PLUS Loans from the federal government.
How much financial aid does Stanford provide?
How much financial aid does Stanford provide? Let us determine the amount of financial aid at Stanford through the following table:
| | | | |
| --- | --- | --- | --- |
| Total (Gross) Family Income | Average Scholarship and Grant | Average Net Cost | % of applicants who qualify for scholarship aid from Stanford |
| Less than $ 75,000 | 82,356 | 4,118 | 99% |
| 75,000 – 100,000 | 73,906 | 8,180 | 96% |
| 100,000 – 125,000 | 66,256 | 14,404 | 100% |
| 125,000 – 150,000 | 59,971 | 20,840 | 100% |
| 150,000 – 175,000 | 51,210 | 29,558 | 94% |
| 175,000 – 200,000 | 43,745 | 36,913 | 89% |
| 200,000 – 225,000 | 35,663 | 44,956 | 93% |
| 225,000 – 250,000 | 34,040 | 46,665 | 90% |
| 250,000 – 275,000* | 23,146 | 57,471 | 63% |
| 275,000 – 300,000* | 21,768 | 58,897 | 56% |
| Greater than $300,000* | 19,498 | 61,145 | 29% |
In the Class of 2025, beneficiaries of need-based help earned a total of $62,557 in scholarship and grant money from a variety of different sources on average. This includes an average scholarship from Stanford worth $57,495 and grants from federal, state, and private sources.
Does Stanford provide financial aid to international students?
Does Stanford provide financial aid to international students? The tuition and fees required for an overseas student to attend Stanford University come to around ninety thousand dollars (USD) every academic year, which is a significant financial commitment. Because of this, nine out of ten international students who have their sights set on enrolling in either an undergraduate or graduate program try to get some kind of financial aid at Stanford.
Scholarships available to overseas students at Stanford University are now restricted to need-based aid, and less than 25% of international applicants are selected to receive them. Graduate students have access to additional forms of financial assistance, such as fellowships, assistantships, and grants that are particular to their programs. This is in comparison to undergraduate students. No matter where the students come from, Stanford University gives out 335 million USD in financial aid over the course of each academic year.
In addition, graduate students at Stanford University may be able to apply for one of a number of external scholarships once they have received confirmation of their acceptance to the university. But applicants from other countries need to let Stanford University know they are interested in internal scholarships during the admissions process if they want to be considered for them.
Only scholarships offered by the institution itself and scholarships offered by other organizations are open to prospective overseas students. When it comes to scholarships at Stanford University, students are selected for one of a limited number of available scholarships depending on their level of financial need.
According to estimates, the amount of money required for foreign students to pay for their education at Stanford is approximately 35% greater than the amount required for local students. As a result, fewer than 40% of international students who required financial assistance to complete their education were accepted into various undergraduate and graduate programs.
Scholarships for Undergraduate Students
The university provides financial assistance to undergraduate students in the form of need-based scholarships in addition to the $15,000 endowment scholarship monies. Previously, this funding did not take into account the needs of overseas students; however, that issue has since been rectified. Roughly 85 percent of the scholarships that come from Stanford's endowment are designated for use by students from other countries.
Scholarships for Graduate Students
International students who enroll in graduate programs at Stanford University may be eligible for a variety of program-specific scholarships, including the Stanford Dhirubhai Ambani Scholarship, the AMA Medical Scholarship, the Knight Hennessy Scholarship, and many more. At the University of Stanford, there are a total of fifty of these types of scholarships available.
In addition to providing prospective and current students at Stanford University with financial aid based on demonstrated financial need, the university has also implemented a number of other accessibility measures. Over the past two years, the minimum pay for graduate student assistantships at Stanford University has gone up by a lot, and the university has even taken home equity out of the equation for figuring out financial aid for undergraduates.
The financial aid at Stanford has been of significant assistance not only to the students but to their families as well. Stanford has made it a commitment to provide strong support to students with excellent characteristics but who don't have the means to continue their college education through reliable financial aid offered at this institution. It has also inspired a multitude of alumni that were beneficiaries of this kind of aid during their college education to become philanthropic individuals after becoming established professionals and then continue to provide support to Stanford as well.
There's no need to hesitate anymore if you are enthusiastic about entering Stanford. We at AdmissionSight can help you with every step of the admissions process and guarantee a service that would greatly benefit you. Contact us today to learn about our professional, reliable, and trusted consulting services.