Finding The Best Colleges In Pennsylvania
Pennsylvania at a glance
A glance at Pennsylvania at a Glance can help you understand why people would like to study here. Pennsylvania is the sixth most populous state in the United States and has a GDP comparable to that of Indonesia. It is located in the northeastern part of the country, in the Great Lakes region. Some of the colleges in Pennsylvania have become very popular choices for many students.
Pennsylvania, also known as the Keystone State, is close to several areas. To the north, the state is bounded by Lake Erie, which is shared with Canada; to the south, it is bordered by the Mason-Dixie line, which traditionally denotes the beginning of the southern regions of the United States.
Although most people's impressions of Pennsylvania center on the state's major urban centers, the state's geography is quite diverse. In addition to its rivers, coasts, and plateaus, Pennsylvania is home to a significant portion of the Appalachian Mountains, which traverse the state from north to south and connect it to the province of Newfoundland in Canada. The Poconos region and the Allegheny National Forest are two examples of other natural mountainous and forest areas in Pennsylvania.
Many different opportunities are available to people who want to escape the confines of the city. History enthusiasts will find much to be excited about at Gettysburg and Valley Gorge. Still, you might also enjoy a trip to one of the many wonderful Amish communities in the South. Many small towns are scattered across the state, and many are worth visiting because of the creative people who live there and the trendy shops they have.
Why study in Pennsylvania?
There are many reasons why studying in the state of Pennsylvania is a great choice for students:
Pennsylvania is a great state to study in for several reasons:
Top-ranked universities: Pennsylvania is home to several world-renowned universities, such as the University of Pennsylvania and Carnegie Mellon University. These universities offer top-notch education and attract students from all over the world.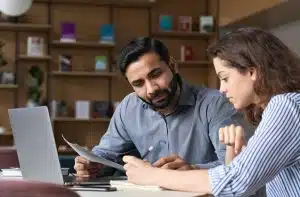 Affordable tuition: Pennsylvania has several universities that offer affordable tuition rates, making it an excellent option for students who want to save money while pursuing higher education.
A diverse range of programs: Pennsylvania universities offer a diverse range of academic programs, including business, engineering, humanities, arts, and sciences. This ensures students have many options when selecting a degree program.
Great location: Pennsylvania is located in the northeastern region of the United States, making it an excellent location for students who want to explore the east coast. The state is also within driving distance of major cities such as New York City, Washington DC, and Boston.
Rich history and culture: Pennsylvania has several historical landmarks and cultural attractions, such as Independence Hall, the Liberty Bell, and the Andy Warhol Museum. This allows students to explore the state's rich history and culture while pursuing their studies.
Pennsylvania is a great state to study in, offering students excellent academic programs, affordable tuition rates, and a wealth of cultural and historical attractions to explore.
Where can I find information on the top colleges in Pennsylvania?
Swarthmore College
One of the top colleges in Pennsylvania is Swarthmore College. This is largely attributable to the exceptional academic achievements of Swarthmore's student body. One Swarthmore graduate out of every three already possesses a doctoral degree or is working toward earning one now.
The college takes great pride in its ability to create personalized educational settings. Students at Swarthmore College have unrivaled access to their professors, 99 percent of whom hold a terminal degree in their respective fields, thanks to the school's student-to-faculty ratio of 8 students for every faculty member.
In addition to providing students with forty pre-designed courses of study, Swarthmore encourages students to collaborate with a faculty advisor to develop an individualized major tailored to the learner's particular academic pursuits and professional goals.
Swarthmore has very stringent requirements for prospective students to meet. The college considers applicants' high school grades, test scores, civic engagement, and the potential contributions they could make to campus life as part of its holistic review process. The demonstrated financial need of every admitted student is met in full by Swarthmore College.
University of Pennsylvania
Benjamin Franklin was the driving force behind the establishment of the University of Pennsylvania in 1740, and today it is one of the eight prestigious private colleges in Pennsylvania. There have been several presidents of the United States, business magnates, and some of the country's most influential artists and scholars who graduated from this university. With annual research expenditures of close to one billion dollars, Penn is consistently ranked as one of the top research institutions in the country.
In addition to its extensive on-campus offerings, Penn also offers a wide variety of fully online programs in various fields, including business administration, education, engineering, and nursing, allowing the university to serve students from all over the world. Students enrolled in the university's MicroMasters programs can either work toward the completion of a degree or develop professional skills that can be used independently.
Transcripts from the applicant's high school, ACT or SAT scores, two teacher evaluations, and a letter of recommendation from a guidance counselor are required from undergraduate applicants. The requirements for admission to graduate school can vary from program to program, but in general, you need to have a bachelor's degree and take either the GMAT or the GRE.
With an average award package worth nearly $54,000, Penn meets every undergraduate student's full financial need.
Haverford College
Haverford College students working toward bachelor's degrees in areas such as anthropology, comparative literature, environmental studies, and philosophy live on the school's 200-acre campus outside of Philadelphia. The college does not provide any online programs at this time; however, students may earn master's degrees through partnerships with other universities in the state.
Haverford College requires that every undergraduate student participate in some form of research. The Koshland Integrated Natural Sciences Center supports astronomy, biology, and related research. At the same time, the Center for Peace and Global Citizenship at the college provides funding to catalyze student scholarships related to community engagement and social justice. When it comes time to write their senior thesis, students ultimately draw on the original research they conducted.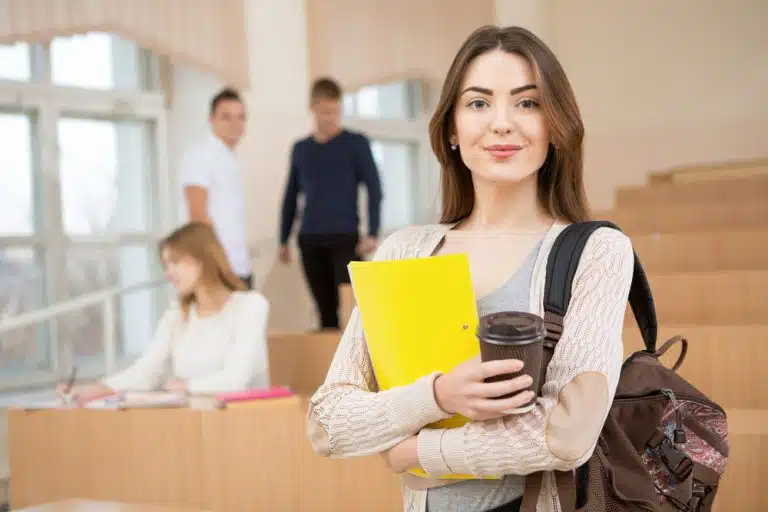 You will need a high school diploma or a GED certificate, ACT or SAT scores, and two teacher recommendations to apply. Because of the high level of competition in the Haverford College transfer admissions process, prospective students are strongly encouraged to submit multiple letters of recommendation, a personal essay, and any additional materials that demonstrate their participation in extracurricular activities and talents.
Carnegie Mellon University
Carnegie Mellon University has maintained its position as one of the most prestigious research colleges in Pennsylvania. Both students and faculty collaborate to make significant advancements in various fields, including brain science, robotics, big data, and many others.
The university strongly emphasizes interdisciplinary studies and offers bachelor's and master's degrees in areas such as computational finance, music and technology, and engineering innovation management. In addition to more traditional majors, the university recognizes the importance of interdisciplinary studies.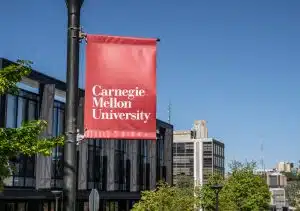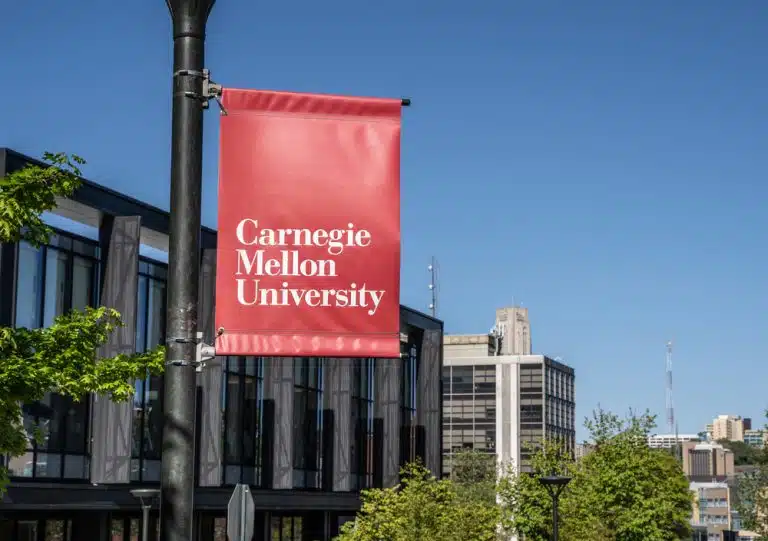 After graduating from CMU, students join an alumni network with more than 110,000 people currently living and working in 144 countries worldwide. What makes them one of the top colleges in Pennsylvania is that their career and development center at the university assists in establishing mentoring relationships between current students and alumni. The center also facilitates leadership training programs and offers individual and sector-specific career counseling and advising services.
Applicants for the first year are required to have either a high school diploma or a GED certificate. In addition to submitting their transcripts, application essays, and ACT or SAT scores, prospective students must submit two letters of recommendation, writing samples, and test scores.
In addition to financial aid based on demonstrated financial need, the university provides presidential and Carnegie scholarships to incoming first-year students with outstanding academic records.
Lehigh University
Nearly seven thousand undergraduates, graduate students, and doctoral candidates are enrolled in various degree programs at Lehigh University each academic year. These programs include architecture, electrical engineering, international relations, and population health.
Additionally, students can earn master's degrees in business administration and engineering through the university's fully online program. Within the first six months following the completion of their degree, 95% of students have secured employment or enrolled in graduate school.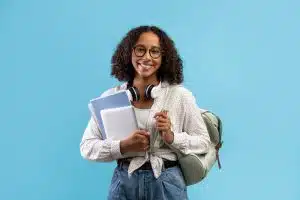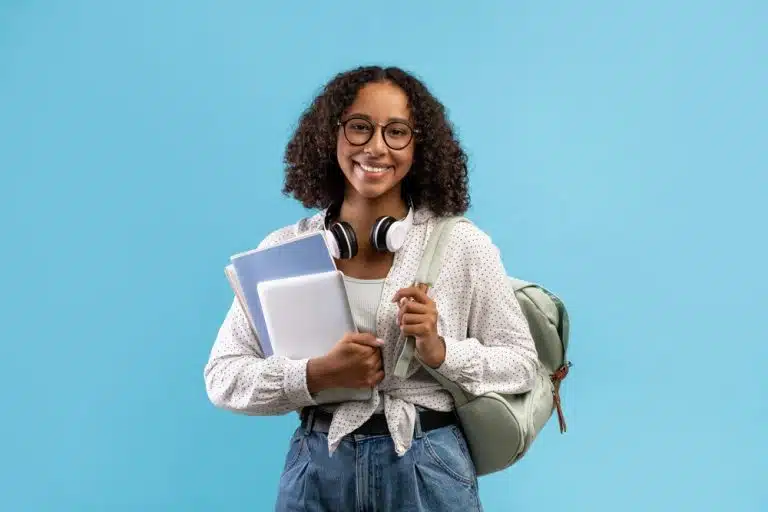 The undergraduate experience at Lehigh is built on three pillars:
Mentorship from faculty
Learning through hands-on experience
An awareness of the world around them
The student-to-faculty ratio at this prestigious university is 9-to-1, and 89% of students participate in at least one internship or other experiential learning opportunities during their time here. In addition, more than forty percent of students participate in an international experience, such as enrolling in one of the university's 250 study abroad programs, which are offered in seventy-four different nations.
A high school diploma, ACT or SAT scores, and letters of recommendation from a teacher and counselor are required for admission to the undergraduate program. Although Lehigh does not mandate a certain grade point average for incoming students, the average ACT score for students applying to Lehigh is between 31 and 34. (or between 1350 and 1480 on the SAT).
Lafayette College
Here's another one of the best colleges in Pennsylvania. A small liberal arts college, Lafayette College, can be found about 110 kilometers (70 miles) west of New York City. The university provides more than fifty majors for undergraduate students, some of which are biochemistry, film and media studies, government and law, and neuroscience.
Students have the opportunity to design their course of study in collaboration with faculty members, or they can choose to tailor their education by concentrating on one of 17 different minors. Currently, Lafayette does not provide any programs in an online format.
First-year students at Lafayette University are required to participate in a seminar that helps them develop the critical thinking and inquiry skills they will need throughout their time as undergraduates. These seminars cover a variety of unusual but interesting subjects, such as how to survive the zombie apocalypse, miracles, and the relationship between popular music and race in the United States.
In addition to this first-year experience, every undergraduate student must complete a sequence of core classes covering topics such as writing, multiculturalism, science, and the humanities.
You are required to have a high school diploma in addition to submitting your scores from either the ACT or SAT to enroll in a bachelor's program at Lafayette. In addition, all prospective students are required to participate in an interview with an admissions staff member.
Franklin and Marshall College
The mission of Franklin and Marshall College, as one of the best colleges in Pennsylvania, is to provide students with the knowledge and abilities necessary to address difficult challenges and contribute to the betterment of society.
To accomplish this goal, the university provides excellent bachelor's degree programs in various disciplines, including economics, environmental management, moral psychology, and public policy. An additional fifty percent of first-year students choose to engage in either independent study or the creation of their own major.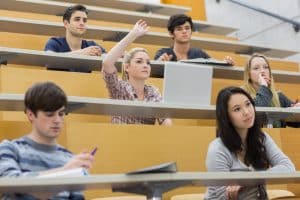 The college makes an effort to present students with a variety of research opportunities. Students, for instance, collaborate with teaching staff members on creative projects related to their chosen field of study while participating in the Hackman Summer Scholars program. The research conducted by students who participate in this 10-week program is either used as the basis for their senior theses or co-author a scholarly publication with their faculty mentor.
Every applicant must either have completed high school or own a GED certificate. Because F&M is a test-optional educational institution, it gives prospective students the option of submitting either their ACT or SAT score reports. In addition, every applicant is required to participate in a face-to-face or virtual interview.
As you choose the college you want to enter, it is equally important to learn how to enter school. At AdmissionSight, you will be guided as needed in that step. You can get all the right information and guidance from experts at AdmissionSight. Start your journey today with an initial consultation.