Finding the Best Theater Colleges
The world of theater is a fascinating, dynamic, and creative realm that constantly offers unique challenges and rewards. Embarking on a journey into this field requires a good foundation of knowledge and skills. A critical part of acquiring such a foundation is selecting from the best theater colleges to ensure you receive the right education and training.
Understanding the Importance of Choosing the Right Theater College
A high-quality education can make a significant difference in a theater professional's career trajectory. The right college not only imparts crucial skills and knowledge but also provides extensive networking opportunities, mentors, and industry exposure.
When it comes to pursuing a career in theater, the choice of college plays a crucial role in shaping your future. It is not just about getting a degree; it is about receiving a comprehensive education that equips you with the necessary tools to succeed in the industry.
Theater education goes beyond learning acting skills. It envelops a wide range of disciplines, including set design, directing, playwriting, and management, that constitute a successful theater production. By studying these various aspects of theater, you gain a holistic understanding of the industry, which can greatly improve your competitiveness and enhance your career prospects.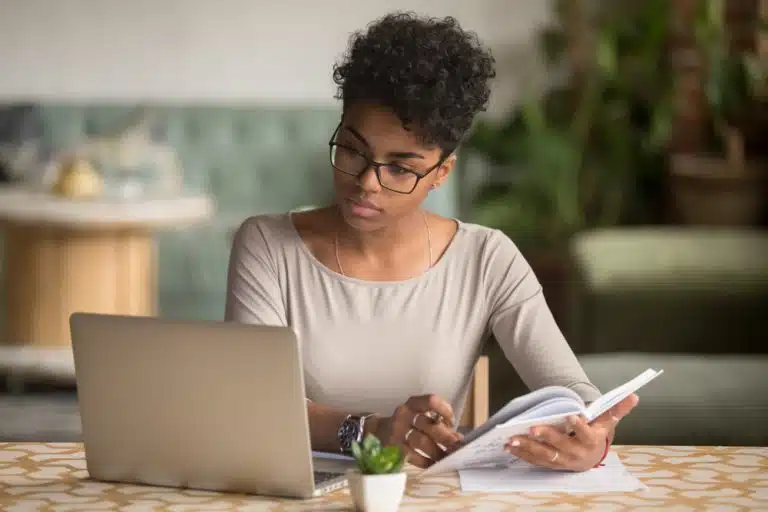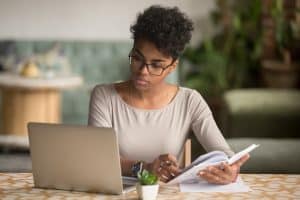 The Role of Theater Education in Your Career
When you choose the right theater college, you are not just learning how to act. You are immersing yourself in a world of creativity, collaboration, and artistic expression. Through rigorous training and practical experience, you develop the skills necessary to bring characters to life on stage, create captivating sets, and tell compelling stories.
Moreover, theater education provides you with a solid foundation in critical thinking, problem-solving, and effective communication. These skills are not only valuable in the theater industry but also transferable to other fields. Whether you choose to pursue a career on stage, behind the scenes, or even outside of the theater world, the skills and knowledge gained from a theater education can open doors to a wide range of opportunities.
Factors to Consider When Choosing a Theater College
Choosing a college requires careful consideration of multiple factors. While reputation and location are important, there are other crucial aspects to keep in mind.
First and foremost, you should evaluate the quality and diversity of the curriculum. A well-rounded theater program should offer a variety of courses that cover different aspects of theater, allowing you to explore and specialize in areas that interest you the most. Look for colleges that offer a wide range of classes in acting, directing, design, playwriting, and theater history.
Another factor to consider is the qualifications and industry exposure of the faculty members. Experienced professors who have worked in the theater industry can provide valuable insights and connections that can greatly benefit your career. Research the faculty members of the theater colleges you are considering and see if their expertise aligns with your interests and goals.
Practical experience is also crucial in theater education. Look for colleges that offer opportunities for internships, apprenticeships, and collaborations with professional theater companies. These experiences not only allow you to apply what you have learned in the classroom but also provide valuable networking opportunities and industry exposure.
Lastly, consider the resources and facilities available at the college. A well-equipped theater department with state-of-the-art facilities, performance spaces, and production resources can greatly enhance your learning experience and provide you with the tools necessary to bring your creative visions to life.
Choosing the right theater college is not a decision to be taken lightly. It requires careful research, introspection, and consideration of your goals and aspirations. By choosing a college that aligns with your interests, offers a comprehensive curriculum, and provides ample opportunities for practical experience, you are setting yourself up for a successful and fulfilling career in the theater industry.
Overview of Top Theater Colleges Globally
It's often surprising for many to hear about the top theater colleges in the country and find institutions like MIT or Stanford on the list. Typically, we might associate these names with science, tech, or business. But the truth is, the world of higher education is vast and varied. While some schools have gained fame for specific programs, they also harbor excellent programs in other fields, including theater.
Note: The schools listed below are not ranked in a particular order. Each has its own unique strengths that make it stand out in the realm of theater education.
1. Massachusetts Institute of Technology (MIT)
MIT is universally recognized for its programs in science and technology. However, its theater arts department offers an interdisciplinary approach, combining the study of theater with media, dance, and music.
2. Stanford University
Stanford's Drama Department gives students the opportunity to delve into the world of theater in the heart of Silicon Valley. It offers a rich curriculum emphasizing both the practical and theoretical aspects of theater.
3. Yale University
Yale's School of Drama is renowned globally. It's a haven for budding playwrights, directors, actors, and designers. Notable alumni are a testament to the quality of education here.
4. University of Pennsylvania (Penn)
Penn's Theater Arts program focuses on a holistic education. Students engage in both the academic study and the practical creation of theater, which makes for a well-rounded theatrical education.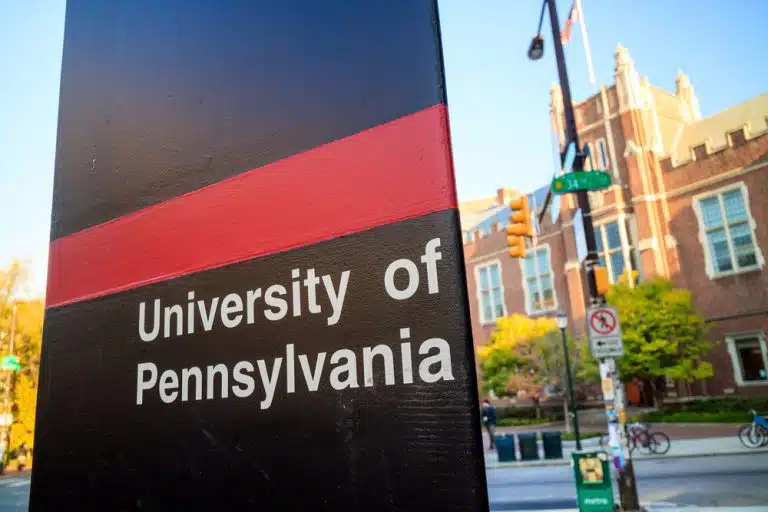 5. Duke University
Duke's Theater Studies offer students a deep dive into both the theory and practice of theater, enriched by a liberal arts context. Their performances range from classical to contemporary, ensuring students get a diverse exposure.
6. Brown University
Brown's Department of Theatre Arts and Performance Studies is known for its experimental and avant-garde approach. Here, students are encouraged to push boundaries and explore new theatrical frontiers.
7. Northwestern University
Northwestern has a rich history of theater. Their program is known for its rigorous training, excellent faculty, and a vast array of performance opportunities for students.
8. Columbia University
The theater program at Columbia is anchored by the belief in storytelling. With New York City as its backdrop, students here have a unique vantage point to the world of Broadway and off-Broadway theater.
9. University of Chicago
The Theater and Performance Studies at UChicago focus on the interdisciplinary nature of theater. Students here engage in critical inquiry, ensuring they're not just performers but thinkers.
10. University of California, Berkeley
UC Berkeley's Department of Theater, Dance, and Performance Studies provides students with a critical and interdisciplinary approach. The emphasis here is on understanding the societal and cultural implications of performance.
In conclusion, while these institutions might be more renowned for other fields, their theater programs are nothing short of exceptional. A prospective student interested in theater should undoubtedly consider these powerhouses. The curriculum, faculty, resources, and unique perspectives each university offers make them standout choices in the realm of theater education. Remember, the best college for you will align with your personal goals, aspirations, and what you're looking to gain from your theater education.
Delving into the Curriculum of Top Theater Colleges
In understanding what makes a theater college outstanding, investigating the curriculum is paramount. A comprehensive curriculum not only provides students with a solid foundation in theater studies but also offers a wide range of specialization options to cater to their individual interests and career goals.
Core Courses in Theater Studies
Core courses in theater studies often involve acting, directing, playwriting, theater history, and stagecraft. These subjects lay the foundation for future specialization and ensure a well-rounded education. In acting classes, students learn various techniques such as method acting, improvisation, and character development. They have the opportunity to explore different styles of acting, from classical to contemporary, and gain valuable experience through scene work and monologue performances.
Directing courses focus on the art of bringing a script to life on stage. Students learn how to analyze a play, develop a directorial concept, cast actors, and collaborate with designers to create a cohesive production. They also gain practical experience by directing scenes and one-act plays, receiving feedback from both their peers and experienced faculty members.
Playwriting classes allow students to unleash their creativity and develop their unique voice as playwrights. They learn the fundamentals of dramatic structure, character development, and dialogue writing. Through writing exercises and workshops, they have the opportunity to create their own original scripts and receive constructive feedback from their peers and faculty.
Theater history courses take students on a journey through the evolution of theater, from ancient Greek tragedies to contemporary experimental performances. They explore different theatrical movements, influential playwrights, and significant productions that have shaped the art form. By studying the history of theater, students gain a deeper understanding of its cultural and social impact.
Stagecraft classes provide students with practical skills in set design, lighting, sound, and costume construction. They learn how to create and manipulate the physical elements of a production, understanding the technical aspects that bring a play to life. Through hands-on projects, students gain experience in designing and building sets, operating lighting and sound equipment, and creating costumes that enhance the overall theatrical experience.
Specialization Options in Theater Education
Apart from the core courses, most top theater colleges offer specialization options. Students can choose to specialize in areas such as musical theater, physical theater, theater design and production, or drama therapy, depending on their career goals.
In musical theater specialization, students receive intensive training in singing, dancing, and acting. They learn how to seamlessly integrate these three disciplines to create captivating musical performances. Through workshops and productions, they have the opportunity to showcase their talents in classic and contemporary musicals, honing their skills as triple threats in the industry.
Physical theater specialization focuses on the use of the body as a means of storytelling. Students explore various physical techniques such as mime, clowning, and movement-based theater. They learn how to communicate emotions and narratives through their physicality, developing a unique and expressive performance style. Through devised theater projects, they have the freedom to experiment and create original works that push the boundaries of traditional theater.
Theater design and production specialization allows students to delve into the behind-the-scenes aspects of theater. They learn how to design sets, lights, costumes, and sound for productions, working closely with directors and actors to bring their artistic visions to life.
Through hands-on projects and internships, students gain practical experience in the technical and artistic aspects of theater production, preparing them for careers as designers or production managers.
Drama therapy specialization combines the power of theater with psychological principles to promote healing and personal growth. Students learn how to use theater techniques in therapeutic settings, working with diverse populations such as children, individuals with disabilities, or trauma survivors.
Through practical exercises and supervised internships, they develop the skills to facilitate therapeutic experiences and empower individuals through the transformative power of theater.
By offering a wide range of specialization options, top theater colleges ensure that students can tailor their education to align with their passions and career aspirations. Whether they choose to pursue a career on stage, behind the scenes, or in therapeutic settings, a comprehensive curriculum equips them with the necessary skills and knowledge to succeed in the dynamic world of theater.
The Admission Process for Top Theater Colleges
The admission process can be challenging. You may need to meet specific academic requirements and pass auditions held by the college.
Preparing for Your Theater College Application
Preparation for your theater college application should be systematic and thorough. Begin by researching the college's admission requirements, timelines, and procedures. Some institutions may also require a personal statement or recommendation letters.
Audition Tips for Prospective Theater Students
Auditioning can be nerve-wracking, but with proper preparation and practice, you can impress the admissions panel. Be aware of the college's audition format, choose a suitable monologue that showcases your strengths, and above all, stay calm and confident throughout the process.
Financing Your Theater Education
Theater education can be expensive, particularly for top colleges. However, several financial aid options can provide relief.
Understanding Tuition and Other Costs
Tuition fees can vary substantially depending on the college and the course of study. Other costs to consider include housing, food, books, transportation, and personal expenses. It's crucial to consider these costs when budgeting for your education.
Scholarships and Grants for Theater Students
There are numerous scholarships and grants available specifically for theater students. These financial aids can cover a substantial portion of your educational expenses and are often awarded based on academic merit or demonstrated financial need. Researching and applying for these grants can significantly reduce the financial burden of your theater education.