Finding The Best Tutoring Online
What is online tutoring?
What Exactly Is an Online Tutoring Session? Tutoring in an online setting, typically through Zoom or another similar video call application, is referred to as "online tutoring." Despite what some technology platforms may claim, tutoring online must involve a "real person." The student can have a tutor they already know in real life or someone who lives on the other side of the world and has only ever met online.
Either way, the student can benefit from having an online tutor. A dedicated private instructor teaches one student or a small group of students about a particular subject area in this type of tutoring, which can be one-on-one or group instruction.
How an online tutor guides a student through the material is dynamic and shifts according to the learner's desired outcomes. Students may benefit from the assistance of an online tutor in some circumstances by receiving additional materials to learn and review to advance their knowledge in a particular subject.
In other instances, tutors assist students in finishing the homework that teachers give them at school. Standardized test preparation is another area where online tutoring is very popular. They might communicate using tools like whiteboards, emails, videos, or audio recordings.
What are the benefits of online tutoring?
Cost-effective
One of the online tutoring benefits that a student can have is that it is not expensive. Finding a tutor online can cost you as little as $31 per hour, if not less. If you are interested in this option, click here. You could pay a lot less if you look for online instructors in countries other than the United States. There is no standard rate for in-person tutoring; however, the average monthly fee for enrolling in a program at an in-person tutoring center is between $150 and $200. Individual tutors may charge anywhere from $15 to $25 per hour.
It is also important to note that many tutoring online offers package deals for their clients' tutoring needs. In contrast to the predetermined schedule of your school's online classes, online tutoring allows you to determine how much (or how little) instruction you require.
There are always plenty of online tutoring packages available to suit your needs. Whether you want 10 hours of a university-style subject to see if you might want to pursue it in the future or a 60-hour package with core subjects to get you ahead academically, there's always something that will work.
Convenience
Convenience and adaptability are additional benefits of receiving tutoring online. Students are free to study anywhere in the world so long as they have access to the internet. Tutoring sessions can be scheduled regularly or on an as-needed basis when using online platforms.
In addition to this, online tutoring is carried out within the context of a customized educational setting. Because there is only you and your tutor in the sessions, the tutor can tailor the curriculum to what it is that you want to learn about, and it can also place more of an emphasis on any subject areas in which you may feel that you have more room for improvement for your grades.
A wide variety of choices
There are many online tutors available to choose from because so many websites are devoted to tutoring services. There is a good chance of locating an online tutor who can meet the learner's specific needs and requirements, regardless of the specific nature of those needs and requirements. When you search online, finding tutors with specialized skills or knowledge in a particular field is much simpler.
What to search for in an online tutor?
Now that you know about online tutors, you should also know what to look for in an online tutor. There is no such thing as "the same tutor," nor is it possible for every tutor to cater to the specific requirements of every student. Before deciding to hire a tutor, it is essential to perform background checks on any potential candidates. When searching for an online tutor, here are a few things that you should keep in mind.
Availability
Since tutoring online can be done from any location with internet access, the person who is the best fit for you may live hundreds or even thousands of miles away. When selecting a tutor, you should make it a point to verify the time zone in which they operate. If there is a significant time difference between you and your tutor, you should make sure they are comfortable meeting during the hours you prefer.
Working with an online tutor can be extremely convenient because they are more likely to work flexibly and find times that fit in with the requirements of your students. This can be a significant advantage.
It is in the learner's best interest to note when they report feeling the most alert and ready to take in new information. Is it very early in the morning? Evenings after dinner? Your return on investment in the tutoring program will be increased to its full potential if you can locate a tutor available during those hours.
Communication
Another essential quality to look out for is responsiveness from the tutors you work with. You might want a tutor who can answer one-off questions from students or provide support with homework on short notice, for instance. You might also want a tutor who can do both. It is important to have a fruitful relationship between a tutor and a tutee. As such, prompt communication is essential. This is especially true when tutoring takes place online, and there is little face-to-face interaction.
You should look for a tutor who responds quickly, answers questions completely, and genuinely engages in the conversation. The development of a positive rapport between a student and a tutor is facilitated by effective communication between the two parties when doing tutoring online. This contributes significantly to the success of the student and their dedication to the subject matter being studied.
Compatibility
When looking for a relationship between a tutor and a tutee, compatibility is arguably one of the most important qualities. In addition to reviewing the student's coursework and materials, ask yourself how the tutor interacts with the student and engages with them. Is the instructor friendly and easy to talk to? Does the student feel welcomed? And perhaps most importantly, does the tutor's teaching method correspond to how the student best absorbs information?
Because students typically work with tutors one-on-one or in small groups, it is extremely important to take your time and find someone with the kind of people skills that are a good match for the requirements of your students. Online profiles are a great resource for gathering additional information about potential tutors because many include written or even video biographies on their websites. Don't forget to look at the reviews to see what other people say about your purchased lessons.
Expertise
A person who acts as a tutor should display impressively high subject matter expertise. However, the meaning of expertise can shift depending on the requirements of the situation. For instance, a student at the university who is doing well academically may already have developed skills that are adequate for tutoring students in elementary and middle school.
Generally, two types of knowledge are required of tutors doing tutoring online: expertise in the subject matter being taught and teaching experience. It is a good idea to look for tutors who are licensed teachers and hold a BA or MA degree, as this will ensure that they have both qualifications.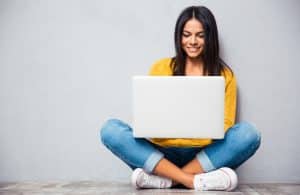 In this way, you can have peace of mind in the knowledge that they will have an in-depth understanding of their subject matter and experience in lesson planning, knowledge transfer, and student motivation.
Students in grades nine and above may feel more comfortable working with professional online tutors who have received accreditation from colleges or other academic organizations. For instance, a French instructor who possesses accreditation from the European Language Certificates (TELC) and who also has more than three years of teaching experience could be a very strong candidate for a student who is studying French.
Getting the right tutoring online is important, but it is also important to think about your future. College admissions can be challenging. As such, guidance from AdmissionSight can go a long way. With guidance from AdmissionSight's top experts in college admission with 10 years of experience, you can get into any college you dream of. You can talk to our experts today to get started.