FIRST Robotics: STEM for All Ages
FIRST Robotics is a global robot community and movement that prepares young people for the future. FIRST stands for For Inspiration and Recognition of Science and Technology, and it is the world's top youth-serving nonprofit advancing STEM program.
FIRST is a program that inspires young people, starting as early as PreK to be science and technology leaders by engaging them in mentor and team-based programs that build science, engineering, and technology skills. By providing a door into STEM skills at a young age, these students are aware as to what STEM innovation and excitement can look like and they gain self-confidence, communication, and leadership skills.
FIRST provides team programs and robotics challenges that are sponsored and backed by global mentors, coaches, volunteers, alumni, and more to help students understand the STEM capabilities, as well as their own capabilities.
STEM has so many opportunities and programs that introduce students to coding, programming, engineering, teamwork, and more, and participating in these STEM programs and competitions, no matter the age can help build a better future.
Brandeis University Center for Youth and Communities put together a longitudinal study revolving FIRST. There are 77,400 FIRST teams worldwide, over 645K students in 110+ countries took part in the 2019-2020 season, 83% of FIRST alum take leadership roles in the school.
To read more into the impact of FIRST, visit this page. Continue reading if you'd like to learn more about FIRST programs, careers in STEM, and the impact FIRST is making for students and the community. AdmissionSight is aware of the competitive STEM environment, AP scores and curriculum aren't enough to compete against the country's best when it comes to admissions, which is where a program like FIRST comes in.
Mission
"The mission of FIRSTis to inspire young people to be science and technology leaders and innovators, by engaging them in exciting mentor-based programs that build science, engineering, and technology skills, that inspire innovation, and that foster well-rounded life capabilities including self-confidence, communication, and leadership."
Vision
"To transform our culture by creating a world where science and technology are celebrated and where young people dream of becoming science and technology leaders."  Dean Kamen, Founder
Founder
Dean Kamen is the founder of First and the President of DEKA Research and Development. He is an inventor with over 440 U.S. and international patents and he is an entrepreneur. He founded FIRST in 1989, so far FIRST has served over one million students in over 86 countries, as well as has opened the door for participant's eligibility to apply for scholarships. Read more about Dean here, or email him if you have any questions here.
About FIRST
FIRST, For Inspiration and Recognition of Science and Technology was founded in 1989 to "make something new." FIRST is based in Manchester, NH, and is a not-for-profit public charity. In 1992 FIRST robotics began to compete, it was the year of the first inaugural competition. In 1996 Worcester Polytechnic Institute sponsored the first FIRST scholarship.
In 1998, LEGO teamed up with FIRST to start a junior robotics program, and in 2004, the first LEGO League Jr. for children 6 to 10 began. In 2007, President George W. Bush honored the FIRST team at the White House. In 2011 is the first Inaugural FIRST LEGO League Global Innovation Award Ceremony, and in 2013 the FIRST Robotics Competition Team starts the Macy's Thanksgiving Day Parade.
FIRST isn't all about robots and LEGOS, FIRST participants learn all about STEM-related career fields, they learn programming and coding skills, and they learn how to become all-around leaders in their schools, and in the world today. FIRST, is a program like no other because it begins students early in their education, AdmissionSight asks, How Early Should you Apply to College? And although PreK is much too early, beginning with FIRST at that age makes an impact on things like high school and college admission later in life.
FIRST Core Values
The FIRST philosophies of" Gracious Professionalism and Coopertition" are displayed through their Core Values:
Discovery

 Exploring new skills and ideas

Innovation

 Using creativity and persistence to solve problems

Impact

 Applying what is learned to improve our world
The impact is an important value when it comes to admissions, a big question when it comes to your choices is "How did you serve or contribute to your community in a meaningful way" FIRST can prepare you to make a difference in your community, which benefits you in so many ways.

Inclusion

Respect each other and embrace our differences.

Teamwork

You are stronger when you work together
A big part about being in a team and working as a leader is working under pressure, which is something teamwork and competition teaches

Fun

Enjoy and celebrate what is accomplished
Careers in STEM
Careers in STEM can vary from science jobs, computer jobs, engineering jobs, building robots, and more. Even if you aren't sure what a STEM job is, or if you don't necessarily want to continue in STEM, the skills you learn from participating in a program like FIRST, coding, computer systems, and more.
Computer Systems Administrator

In this position, you help install communications systems

Web Developer

Web developers build websites, this is a great opportunity as an entry-level job if you are unsure where you want to head
This is also a really great skill you can utilize to make a personal information section on your common application or utilize professional social networking like LinkedIn, for example: visit my website etc.

Political Scientist

This position isn't like other STEM coding or programing positions, but collecting and organizing data

Mechanical Engineer

Engineers work to design, build and test devices

Psychologists

Another career that seems to be on the humanities spectrum but psychologists conduct research and provide therapy

Operations Research Analyst

This position combines a STEM background with an interest in research where workers help companies figure out how to operate efficiently
If you are also interested in research, AdmissionSight provides a list of research competitions here

IT Manager

IT managers help organizations manage their technology systems
This is a great career choice because IT Managers are needed everywhere, schools, offices, libraries, etc.

Cartographer

Another career that doesn't sound as STEM-related as it is, cartographers create maps and a lot of their work has to do with mobile applications making coding skills really necessary

Pediatrician/Nurse Practitioner/Dentist/Physician Assistant

Medical field positions do need STEM backgrounds due to the science aspect of STEM

Statistician

As a statistician, you're working with various organizations, government included to analyze data and use programming skills to collect
Programs
FIRST offers a variety of programs for all ages up to high school. FIRST is a great opportunity to build teamwork and learn while having the chance to win a competition. Competitions can really put you over the edge when it comes to academics if you are in search of academic guidance and curious as to how competitions assist in getting accepted to college, check here.
FIRST Lego League
The FIRST Lego League is for children from ages 4 to 16 and in PreK to 8th grade. FIRST Lego is the first introduction these children have to STEM, where they have fun and gain actual hands-on learning as to what STEM is. They solve problems through a guided robotics program that allows students and teachers to work together. There are three different divisions in the First Lego League
Discover (PreK-1st grade)

A playful introduction to STEM with Lego and Duplo bricks in the classroom and at home

Explore (Grades 2-4)
Challenge (Grades 4-8)

This is a friendly competition division that allows students to learn more in-depth research, coding, and engineering as they build Lego robots
Read about what a FIRST Lego League event experience is like here and if you're interested in starting your own team, visit here.
FIRST Tech Challenge
The FIRST Tech Challenge teaches students to think like engineers. FIRST Tech Challenge is for students in grades 7 to 12 at ages 12 to 18. This is the program where students in teams up to 15 starts to design, build, and program robots. The robots students build are created from a reusable platform and can be coded at different levels. This program also allows for a mentorship based program, not necessarily though teachers but peers.
Middle school students work with high schoolers, allowing for new friendships and role models to form. Students who participate in the FIRST Tech Challenge are eligible for up to $80 million in scholarships.
The FIRST Tech Challenge could be the perfect insight into what you want to study. If you begin in middle school you can really map out your plan for high school, and if you want to pursue the FIRST Robotics Challenge or STEM as a major in college. If you are interested in planning into high school to ensure you take the preliminary steps to be ahead of your peers academically or to plan your route into a high-level STEM school, AdmissionSight offers pre-high school consultations, check out more information here.
FIRST Robotics Competition
The FIRST Robotics Competition is the highest level of FIRST competitions and programs. This program is for students in grades 9 to 12 and ages 14 to 18. In this competition students design, program and build a robot with a standard kit of parts and rules when playing in a head to head challenge. Students in this Robotics Competition also work to promote STEM in their communities.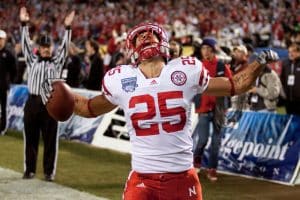 The costs for each program differs, but there are various fundraising opportunities, and students are encouraged to come up with their own fundraising ideas, which is a really great way to prove initiative not only to your team but also when it comes time to prove your detail and organization skills to admissions officers.
Learn more about the cost of the First Robotics Competition here.
FIRST @ Home
FIRST is aware of the changing times due to coronavirus, and that at the moment it can be hard to maintain the same teamwork skills while at home, which is why FIRST began FIRST @ Home. FIRST @ Home has allowed for Students to continue to learn about opportunities for online learning and skills development, FIRST supported activities, all while providing a place to stay connected to the FIRST community during coronavirus.
FIRST has provided a way to continue to develop skills at home:
Remote Learning Resources (this is for parents and teachers to assist with eLearning)

Ariel is offering two courses here, the registration code is first-at-home
LEGo is hosting Instagram Lives 

FIRST @ Home Activities

FIRST is publishing weekly activities until August 7th
This is an ideal time to utilize downtime, it could be your own version of a summer program if the one you were planning was canceled

Core Values, Engineering Design, Research, and Innovation Projects

FIRST has offered a galactic building plan, as well as a show speaking with Matt Denton, you can watch that here

Coding, Programming and Artificial Intelligence

FIRST has offered various resources for students at all levels of coding, remember STEM is competitive, it can be really impressive to have an advanced level of coding before college.

3D and Computer-Aided Design

These are more opportunities for teachers to set students up to work with teams to practice 3D design and CAD skills

Robot Mechanics and Electronics
STEM and CTE at Home

This resource is a list of at-home resources from FIRST, FIRST partners, Pinterest and more
To see what some students have accomplished, check out posts from students who have participated in FIRST Rise, here, to get insight as to what you can accomplish through the FIRST programs.
2020-2021 Season AKA Star Wars
The 2020-2021 season is titled FIRST GameChangers and is powered by Star Wars Force for Change. Check out this video for a preview into what the GameChangers Season will bring.
If STEM is your passion, whether you love building robots or your goal is to become a cartographer, FIRST is a great opportunity to find your passion and grow with it.
You can use your love of robotics from PreK on, all while learning vital skills in teamwork and leadership and making lifelong friends. FIRST also offers resources for students not yet involved, and students currently at home due to the pandemic. Visit FIRST to go in more in-depth about their programs, how to begin one, the cost, and the impact FIRST has as a whole.