From Sketch to Structure: The Transformative Power of Stanford Architecture
Dive into the world of design at the prestigious Stanford architecture program, where creativity meets innovation and budding architects transform their ideas into breathtaking, sustainable, and cutting-edge structures that shape the future!
If you're searching for a program that offers a perfect blend of form, function, and sustainability, you've come to the right place. From eco-friendly skyscrapers to smart city planning, the architecture program at Stanford is at the forefront of innovative design.
So, put on your hard hats and sharpen your pencils, because we're about to dive into the exciting world of the architecture program at Stanford! Prepare to be inspired, challenged, and ready to make a positive impact on the urban landscapes of tomorrow. Let's build together!
Does Stanford have an architecture program?
Does Stanford have an architecture program? We have some fantastic news to share: the existence of the architecture program at Stanford has been confirmed, and it's more fabulous than we could've ever imagined!
With a unique blend of creativity, innovation, and sustainability, this program is a dream come true for students looking to make their mark in the world of architecture. So, let's dive into the joyful world of Stanford's architecture program and discover what makes it so remarkable!
The Engaging Curriculum
At the core of the architecture program at Stanford lies an engaging and diverse curriculum designed to inspire creativity and foster innovation.
The program is structured to provide a solid foundation in design principles, history, and theory while also offering ample opportunities for hands-on learning and interdisciplinary exploration.
Students begin their journey with introductory courses, such as "Introduction to Environmental Design," "Architectural Drawing," and "Design Thinking." These courses equip students with essential skills and knowledge to excel in the world of architecture.
As you progress, you'll delve into more advanced topics like "History of Modern Architecture," "Urban Design," and "Sustainable Design Strategies." The curriculum encourages you to think critically and approach design challenges with a fresh perspective.
Hands-on Learning and Studios
One of the most exciting aspects of the Stanford architecture program is its emphasis on hands-on learning and studio-based courses. These courses provide students with the opportunity to apply their knowledge and skills to real-world projects, from small-scale installations to full-scale architectural designs.
With access to state-of-the-art design studios and fabrication labs, students can experiment with materials, learn new fabrication techniques, and bring their creative visions to life.
The program's immersive learning environment cultivates a deeper understanding of architectural concepts, preparing students to excel in their future careers.
Cutting-Edge Facilities
The architecture program at Stanford boasts world-class facilities designed to nurture creativity and innovation. The program's home, the Y2E2 building, features versatile studio spaces, digital fabrication labs, and even a rooftop garden for sustainable design exploration.
Students also have access to the incredible resources available throughout Stanford University, such as the Virtual Human Interaction Lab, the Product Realization Lab, and the Art and Architecture Library. With these cutting-edge facilities at your fingertips, the possibilities for your architectural creations are virtually limitless!
Stanford's architecture program offers a dynamic and engaging curriculum along with cutting-edge facilities that nurture the creative spirit of its students.
If you're an aspiring architect looking to embark on a thrilling journey into the world of design, look no further than the architecture program at Stanford. Here, you'll find a community of passionate individuals dedicated to shaping the future of architecture, one innovative design at a time.
Degrees Offered
At Stanford's architecture program, you'll find an array of degree options designed to cater to your unique passions and career goals. Let's embark on a creative journey through the different degrees offered at the Stanford architecture program and see how they can help you shape your future in design!
The Bachelor of Science in Engineering (B.S.E.)
Stanford's architecture program offers an interdisciplinary Bachelor of Science in Engineering (B.S.E.) degree with a concentration in architectural design. This program is designed to provide students with a strong foundation in engineering principles while also incorporating essential elements of architectural design.
With a focus on sustainability, technology, and innovation, the B.S.E. in Architectural Design equips students with the skills and knowledge needed to tackle real-world challenges in the rapidly evolving field of architecture. From sustainable design practices to cutting-edge technologies, you'll be prepared to create the architectural masterpieces of tomorrow.
The Architectural Design Minor
For students majoring in other fields but still passionate about architecture, Stanford offers an Architectural Design minor. This program allows students to explore the world of architecture while complementing their primary area of study.
The Architectural Design minor offers a flexible curriculum, enabling students to tailor their coursework to suit their interests. From urban planning to architectural history, you can delve into the many facets of architecture while pursuing your major degree.
Pursuing a Master's Degree
While Stanford doesn't currently offer a dedicated Master's degree in architecture, students who have completed their undergraduate studies in the B.S.E. in Architectural Design can consider pursuing a Master's degree in a related field.
Options include the Master of Science in Civil and Environmental Engineering, with a focus on structural engineering and geomechanics, or the Master of Science in Sustainable Design and Construction.
These programs enable students to build on their architectural knowledge and specialize in areas that align with their career aspirations.
Stanford's architecture program offers a range of degrees designed to inspire and challenge students, providing them with the foundation they need to excel in the world of architecture.
Whether you're pursuing a B.S.E. in Architectural Design, an Architectural Design minor, or planning to continue your studies at the graduate level, Stanford's architecture program will help you chart your path toward a successful career in design.
What makes Stanford architecture unique?
What makes Stanford architecture unique? The architecture program at Stanford is renowned for its exceptional approach to architectural education, paving the way for the next generation of world-class architects.
As a part of the prestigious Stanford University, the program boasts a unique blend of academic rigor, cutting-edge research, and hands-on experience that sets it apart from its peers. Here, we'll delve into what makes Stanford's architecture program unique and explore how it shapes the future of design.
Collaboration with Engineering, Sustainability, and Urban Planning
One of the cornerstones of Stanford's architecture program is its interdisciplinary approach, which emphasizes collaboration with engineering, sustainability, and urban planning disciplines.
This unique blend of fields allows students to explore a holistic approach to design and tackle real-world challenges with innovative solutions.
By working closely with experts in various fields, students gain invaluable insights into the complex relationships between design, technology, and the environment.
This collaborative mindset fosters creative problem-solving and empowers students to develop groundbreaking architectural projects that redefine the way we live, work, and interact with our surroundings.
Integration of Technology and Cutting-Edge Design
At the heart of Stanford's architecture program lies the integration of technology and cutting-edge design. The curriculum encourages students to explore the latest advancements in digital fabrication, computational design, and sustainable building practices.
This forward-thinking approach enables students to experiment with new materials, techniques, and technologies, pushing the boundaries of conventional architecture.
Students have access to state-of-the-art facilities, such as digital fabrication labs and design studios, which provide them with the tools they need to bring their innovative ideas to life.
Real-World Applications
The interdisciplinary approach of Stanford's architecture program goes beyond the classroom, as students are encouraged to apply their knowledge and skills to real-world projects.
Through studio courses, internships, and study-abroad opportunities, students gain hands-on experience and develop a deeper understanding of the interconnected nature of design, engineering, sustainability, and urban planning.
This emphasis on real-world applications prepares students for success in their careers and ensures that the architects of tomorrow are equipped with the tools they need to create a more sustainable, vibrant, and innovative built environment.
A Community of Collaboration
The interdisciplinary approach of Stanford's architecture program fosters a vibrant community of collaboration. Students, faculty, and alumni come together to share ideas, work on projects, and celebrate their passion for architecture and design.
This supportive environment encourages students to learn from one another, sparking creativity and promoting a culture of innovation. In the Stanford architecture program, you'll find a diverse network of individuals who share your enthusiasm for architecture and are committed to shaping the future of the field.
Research Opportunities for Students
Stanford's architecture program offers a wealth of research opportunities for students, allowing them to dive deep into the world of architectural innovation.
From independent research projects to collaborations with faculty members, students have the chance to explore their unique interests and contribute to the field of architecture.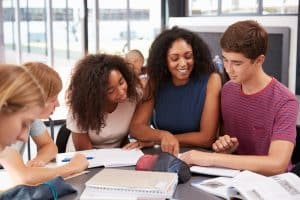 Students can engage in research through the Undergraduate Research Assistantship program, where they work alongside faculty members on groundbreaking architectural research projects.
These hands-on experiences enable students to develop their research skills, gain valuable insights into the architectural research process, and even co-author publications in renowned academic journals.
Renowned Faculty
Stanford's architecture program is home to an accomplished faculty of architects, designers, and researchers who are leaders in their fields. These talented individuals bring a wealth of expertise and experience to the classroom, guiding students as they explore the complexities of architecture and design.
Through mentorship and hands-on instruction, the faculty members at Stanford's architecture program nurture the creativity and innovation of their students, helping them develop the skills and knowledge they need to become successful architects.
Networking Opportunities and Professional Development
The world-class resources and faculty at Stanford's architecture program not only provide students with an unparalleled education but also offer them opportunities to connect with industry professionals and build a strong professional network.
Through guest lectures, workshops, and internships, students have the chance to engage with leading architects, designers, and firms in the field.
These networking opportunities, combined with the program's focus on professional development, prepare students for successful careers in architecture and empower them to make a lasting impact on the world of design.
What are the requirements for admission into the Stanford architecture program?
What are the requirements for admission into the Stanford architecture program? If you are eager to join the ranks of Stanford's architecture program but feel a bit overwhelmed by the admissions process, don't worry because we've got you covered!
Read on as we guide you through the general admission requirements for Stanford University and how to successfully navigate your way into the prestigious architecture program.
Application Basics
To be considered for admission to Stanford University, prospective students must submit the Common Application, Coalition Application, or QuestBridge Application.
Each application platform requires general information about you, your academic achievements, and extracurricular activities, as well as personal essays that help the admissions committee get to know you better.
Make sure to pay attention to the application deadlines, as Stanford offers both restrictive early action and regular decision options. Give yourself ample time to prepare a well-rounded and compelling application that showcases your unique strengths and passion for architecture.
Academic Requirements
Stanford University seeks academically talented students who demonstrate a strong foundation in various subject areas. The university recommends completing a rigorous curriculum in high school, including courses in English, mathematics, science, social studies, and foreign languages.
While there are no specific course prerequisites for the architecture program, having a solid background in math, physics, and the visual arts can be advantageous. Additionally, your academic performance, class rank, and standardized test scores (if submitted) will be considered during the admissions process.
Extracurricular Activities
Stanford values well-rounded students who engage in meaningful extracurricular activities that demonstrate their passion for architecture and design. Participation in clubs, internships, or community projects related to architecture can help you stand out in the admissions process.
Architectural Design Program-Specific Requirements
The world of architecture is a dynamic fusion of art, science, and technology. A realm where creativity meets functionality and imagination is brought to life in the form of awe-inspiring structures.
If you're a budding architect with dreams of shaping the world around you, the Stanford architecture program could be the perfect starting point for your journey. Here, we will delve into the program-specific requirements, helping you build a strong foundation for your application.
Portfolio Submission
A picture is worth a thousand words, and in the case of architecture, it could be the key to unlocking the door to your dream program. The portfolio submission is a crucial component of your application, as it showcases your creativity, technical skills, and artistic expression.
When curating your portfolio, aim for a diverse selection of works that demonstrate your versatility and growth as a designer.
Include a range of projects, such as architectural designs, drawings, paintings, photographs, or 3D models. Don't be afraid to incorporate non-traditional media, as this will reflect your unique perspective and originality.
Pay close attention to the presentation of your portfolio. Organize your work cohesively and be mindful of the flow between projects. A well-designed and visually appealing portfolio will not only showcase your work but also convey your dedication and attention to detail.
Letter of Recommendation
A strong letter of recommendation can provide valuable insight into your potential as an architect and shed light on the qualities that set you apart from other applicants. Select a recommender who knows you well and can speak to your abilities, work ethic, and character.
Ideal recommenders could be your high school or college professors, mentors, or supervisors from internships or work experiences. Avoid seeking recommendations from family members or friends, as these letters may lack objectivity and credibility.
Provide your recommender with ample time to write the letter and offer any necessary information to support their writing process.
This may include your resume, personal statement, and examples of your work. Remember to express gratitude for their time and effort, as a well-crafted letter of recommendation can significantly enhance your application.
Personal Statement
Your personal statement is your opportunity to tell your story and connect with the admissions committee on a deeper level. This is the space to share your passion for architecture, your experiences, and your aspirations.
Begin by reflecting on your journey thus far. Consider the moments that have shaped your interest in architecture and the factors that have motivated you to pursue this path. Be authentic and genuine, as this will allow the admissions committee to understand the person behind the application.
Discuss your goals and how Stanford's Architectural Design program aligns with your ambitions. Demonstrate your understanding of the program's unique offerings and how they will contribute to your growth as an architect.
Remember to highlight your strengths and the qualities that will make you a valuable addition to the Stanford community.
What kind of career opportunities are available to graduates of the Stanford architecture program?
What kind of career opportunities are available to graduates of the Stanford architecture program? The architecture discipline is a boundless canvas of creativity and innovation, where structures are born from the synthesis of artistic vision, technical prowess, and social responsibility.
Graduates of Stanford's Architectural Design program are well-equipped to navigate the ever-evolving landscape of architectural career opportunities. From traditional roles to emerging fields and beyond, let's explore the myriad pathways that graduates can embark upon as they shape the built environment of the future.
Traditional Architecture Roles
Architectural Designer
As an architectural designer, graduates will have the opportunity to bring their creative visions to life, designing buildings and spaces that inspire, delight, and elevate the human experience.
In this role, designers work on various projects, from residential and commercial buildings to public spaces, cultural institutions, and more, collaborating with clients and multidisciplinary teams to create structures that meld form and function seamlessly.
Project Manager
Project management plays a vital role within the architectural profession, ensuring that projects are executed efficiently, on time, and within budget.
As project managers, Stanford graduates will utilize their organizational and leadership skills to oversee projects from conception to completion, coordinating with clients, consultants, and contractors to ensure that the design vision is realized with precision and finesse.
Urban Planner
Urban planners play a critical role in shaping the cities and communities of the future. In this role, Stanford graduates will draw upon their architectural knowledge to create comprehensive plans that guide the development and growth of urban environments.
From transportation and housing to public spaces and sustainability, urban planners are instrumental in crafting vibrant, livable communities that cater to the diverse needs of their inhabitants.
Emerging and Specialized Fields
Sustainable Architecture
Sustainable architecture is an increasingly important field as society grapples with the challenges of climate change, resource scarcity, and environmental degradation.
Stanford architecture graduates specializing in sustainable architecture will employ cutting-edge design principles, technologies, and materials to create energy-efficient, eco-friendly buildings that minimize their impact on the environment and promote a more sustainable future.
Digital Fabrication and Computational Design
Digital fabrication and computational design are transforming the world of architecture, enabling architects to push the boundaries of form and function.
Stanford graduates in this field will harness the power of technology to create intricate, innovative designs, employing tools such as 3D printing, parametric modeling, and robotic fabrication to revolutionize the way buildings are designed, constructed, and experienced.
Architectural Conservation and Heritage Management
Preserving the architectural treasures of the past is a vital responsibility, ensuring that future generations can appreciate the rich tapestry of human history.
In the field of architectural conservation and heritage management, Stanford graduates will work to protect, restore, and adapt historic buildings and sites, ensuring that they remain vibrant and relevant in the contemporary world.
Academic and Research Careers
For those passionate about advancing the field of architecture through research and education, an academic career is an enticing option. Stanford graduates can pursue roles as professors, lecturers, or researchers at universities and research institutions around the globe.
In these roles, they will have the opportunity to shape the next generation of architects, conduct groundbreaking research, and contribute to the evolution of the architectural discipline.
Entrepreneurship and Innovation in the Field of Architecture
The world of architecture is ripe for innovation and entrepreneurship, with ample opportunities for Stanford graduates to carve their own paths and create lasting change.
From establishing their own architectural firms to developing new design tools, materials, or technologies, graduates can channel their creativity and entrepreneurial spirit into ventures that revolutionize the field and reshape the built environment.
The Stanford Architectural Design program offers a comprehensive and dynamic education that not only prepares students for a successful career in architecture but also provides them with a competitive edge in college applications.
With its interdisciplinary approach, focus on cutting-edge technology, and emphasis on real-world experience, Stanford's program is highly sought after by aspiring architects and college applicants alike.
As you embark on your journey to pursue your architectural dreams, having an expert in your corner can make all the difference in crafting a compelling college application.
We encourage you to book an initial consultation with AdmissionSight, where our team of professionals will provide personalized guidance and support to help you navigate the competitive landscape of college admissions.
Together, we can help you unlock the doors to Stanford's esteemed Architectural Design program and set you on the path to a bright and fulfilling future in the world of architecture.
So why wait? Book your initial consultation today!