Georgetown and USC: Which University is Right for You?
Choosing the right university can be a daunting task. With so many options out there, it can be hard to know where to start. Two universities that often come up in the conversation are Georgetown University and the University of Southern California (USC). Both institutions are well-respected. In this article, we will compare the two and explore which one might be the right fit for you.
Location and Campus Facilities
Location is often a critical factor when choosing a university. Georgetown University is located in the heart of Washington, D.C. This provides students with easy access to a range of cultural and political opportunities. The campus itself is stunning, with beautiful architecture, green spaces, and a historic feel.
In contrast, USC is situated in Los Angeles. This gives students access to all that the city has to offer, including museums, theaters, and sporting events. The campus is also impressive, with state-of-the-art facilities, modern buildings, and a strong focus on sustainability.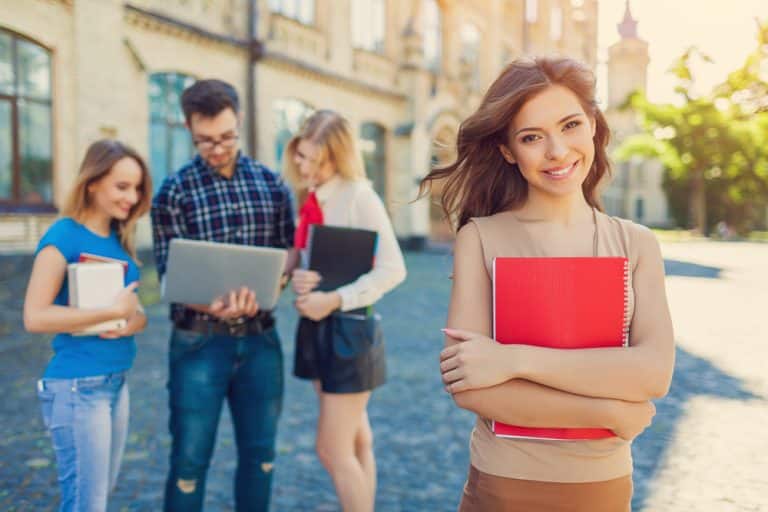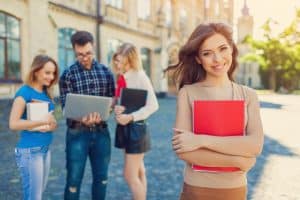 Georgetown University's location also offers students the opportunity to intern and work in some of the most prestigious organizations in the world. The university has strong connections with the government, non-profit organizations, and international institutions, providing students with a wealth of opportunities to gain practical experience in their field of study.
On the other hand, USC's campus facilities are designed to provide students with a modern and comfortable learning environment. The university has invested heavily in technology, with smart classrooms, high-speed internet, and cutting-edge research facilities. The campus also has a range of amenities, including a fitness center, swimming pool, and student center, providing students with a well-rounded college experience.
Academic Programs and Offerings
Both Georgetown and USC offer a wide range of academic programs. Georgetown has a strong reputation for its programs in business, law, and international relations. The university also has a nationally recognized medical school and a strong program in the liberal arts.
USC, on the other hand, is known for its programs in film, engineering, and the performing arts. The university is also home to one of the top journalism schools in the country. USC offers over 200 undergraduate majors and minors, giving students a lot of flexibility in their academic pursuits.
Additionally, both universities offer a variety of study abroad programs for students who want to gain international experience and broaden their horizons. Georgetown has partnerships with universities in over 50 countries, while USC has programs in locations such as London, Hong Kong, and Rome. These programs allow students to immerse themselves in different cultures and gain a unique perspective on their academic studies.
Admission Requirements and Process
Admission requirements and processes are essential to consider when applying to universities. Georgetown University has a competitive admissions process, with an acceptance rate of around 14%.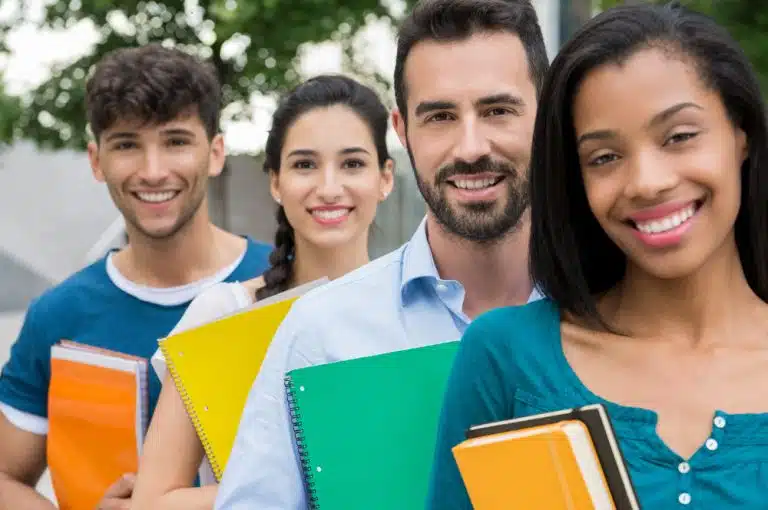 USC is also quite competitive, with an acceptance rate of about 13%. Both universities consider factors such as test scores, transcripts, essays, and letters of recommendation when making admissions decisions.
In addition to these factors, extracurricular activities and community involvement can also play a role in the admissions process. Georgetown University values students who have demonstrated leadership skills and a commitment to service, while USC looks for students who have excelled in their chosen field of interest.
It is important to note that meeting the minimum requirements does not guarantee admission to either university. Admissions committees review each application holistically, taking into account the unique qualities and experiences of each applicant. It is recommended that students apply to multiple universities to increase their chances of acceptance.
Student Life and Extracurricular Activities
Both Georgetown and USC have vibrant campus life and many extracurricular activities to offer students. Georgetown has a wide range of clubs and organizations that cater to different interests. The university also has a strong Greek life presence and a range of sporting events throughout the year.
USC offers over 1,000 student organizations and a thriving Greek life community. The university is also home to a number of NCAA Division I sports teams, and USC students often have the opportunity to attend games and support their classmates.
Additionally, both universities offer opportunities for students to get involved in community service and volunteer work. Georgetown has a dedicated Center for Social Justice that offers programs and initiatives for students to engage in social justice issues both on and off campus. USC has a variety of community service organizations that work with local non-profits and schools to make a positive impact in the surrounding community.
Cost of Attendance and Financial Aid Opportunities
Cost is often a major factor when selecting a university. The cost of attendance at Georgetown is around $75,000 per year, including tuition, room and board, and other expenses. However, the university does offer a range of financial aid options, including need-based aid, merit scholarships, and work-study programs.
USC has a slightly lower cost of attendance, at around $70,000 per year. However, the university also offers a range of financial aid opportunities, including need-based aid, scholarships, and grants.
It is important to note that the cost of attendance and financial aid opportunities can vary greatly depending on the individual student's circumstances. Students are encouraged to fill out the Free Application for Federal Student Aid (FAFSA) to determine their eligibility for federal financial aid, as well as to research and apply for external scholarships and grants. Additionally, many universities offer payment plans and other resources to help students manage the cost of attendance.
Career Services and Alumni Network
Both Georgetown and USC have strong career services offices and robust alumni networks. Georgetown's career center offers services such as resume reviews, mock interviews, and career counseling. The university also has an active alumni community, with graduates working in fields such as law, politics, and business.
USC's career center offers similar services, including workshops and networking events. USC's alumni network is also expansive, with graduates working in entertainment, technology, and other industries.
In addition to the career services offered by Georgetown and USC, both universities also have strong internship programs. Georgetown's program connects students with internships in Washington D.C., providing opportunities to work in government, non-profit, and private sector organizations. USC's program offers internships in Los Angeles, giving students access to the entertainment industry, as well as technology and start-up companies.
Furthermore, both universities have active mentorship programs that connect current students with alumni in their respective fields. These mentorship programs provide valuable networking opportunities and allow students to gain insights into their desired career paths from experienced professionals.
Faculty Expertise and Research Opportunities
Georgetown and USC both have world-class faculty members and strong research programs. Georgetown's faculty includes a number of prominent scholars and researchers in fields such as international relations and public policy. Students at Georgetown have opportunities to get involved in research projects and work closely with faculty members.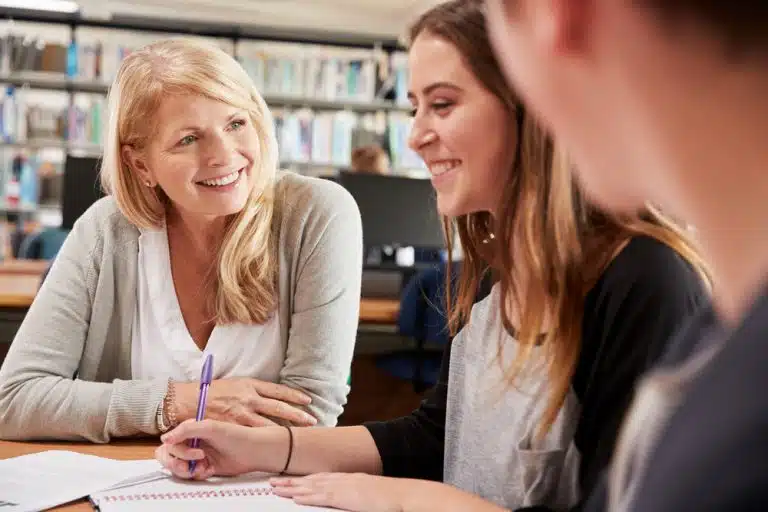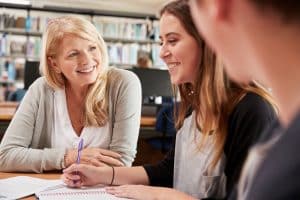 USC also has a strong research focus. The university has a number of research centers and institutes, and students have the opportunity to work with faculty members on projects in fields such as biomedical engineering and computer science.
Additionally, both universities offer undergraduate research programs that allow students to conduct their own research projects under the guidance of faculty members. These programs provide valuable hands-on experience and can lead to opportunities for publication or presentation at academic conferences.
At Georgetown, the Undergraduate Research Opportunities Program (UROP) offers funding and support for student research projects. USC's Undergraduate Research Associates Program (URAP) provides similar opportunities for students to work on research projects with faculty members.
Campus Diversity and Inclusivity Policies
Both Georgetown and USC have made efforts to create inclusive campus environments and promote diversity. Georgetown has a range of diversity initiatives, including cultural centers and affinity groups. The university also has a strong commitment to social justice, with programs that address issues such as homelessness and poverty in the local community.
USC also places a strong emphasis on diversity and inclusion. The university has a range of programs and centers focused on diversity and equity, including the Asian Pacific American Student Services Center and the Center for Black Cultural and Student Affairs.
In addition to these initiatives, Georgetown has also implemented a Bias Reporting System, which allows students to report incidents of bias or discrimination they may experience on campus. The university takes these reports seriously and investigates each one to ensure that all students feel safe and supported on campus.
Similarly, USC has a Diversity, Equity, and Inclusion Council, which is responsible for developing and implementing strategies to promote diversity and inclusion across the university. The council works closely with student organizations and other campus groups to ensure that all voices are heard and represented.
Job Prospects After Graduation
Ultimately, one of the most important factors in choosing a university is its ability to prepare students for careers after graduation. Both Georgetown and USC have strong employment outcomes for their graduates. Georgetown graduates have gone on to work for a range of prestigious organizations, including the World Bank, the State Department, and McKinsey & Company.
Similarly, USC graduates have found success in industries such as entertainment, technology, and finance. The university has a strong alumni network that can be helpful in finding job opportunities.
However, it is important to note that job prospects can vary depending on the field of study. For example, Georgetown has a strong reputation for producing successful graduates in the fields of law, politics, and international relations.
On the other hand, USC is known for its programs in film, business, and engineering. It is important for students to research the specific job prospects for their chosen major before making a decision.
Housing Options for Students
Both Georgetown and USC provide a range of housing options for their students. Georgetown's campus has a mix of residence halls and townhouses for students to live in. The university also offers off-campus housing options through partnerships with local apartment complexes.
USC has a mix of residence halls and apartments for its students. The university also has on-campus housing specifically for graduate students and families. USC students also have the option to live off-campus in the surrounding neighborhoods.
It is important for students to carefully consider their housing options and make a decision that best fits their needs and budget. Both universities offer resources and support to help students navigate the housing process, including online portals to search for available options and connect with potential roommates. Additionally, students should consider factors such as location, transportation, and amenities when choosing their housing.
Study Abroad Opportunities for Students
Study abroad programs can be an excellent way for students to broaden their horizons and gain international experience. Georgetown offers over 100 study abroad programs in various locations around the world. Students can study everything from the Arabic language in Oman to global health in South Africa.
USC also has many study-abroad opportunities available to its students. The university offers programs in locations such as Rome, Hong Kong, and Tokyo. USC students can also participate in international internships and research projects.
Additionally, many study abroad programs offer opportunities for students to participate in cultural immersion activities. These activities can include homestays with local families, language exchanges with native speakers, and visits to historical and cultural sites. By participating in these activities, students can gain a deeper understanding and appreciation of the local culture and customs.
Community Outreach Programs and Volunteer Opportunities
Community outreach and volunteer programs can be an excellent way for students to get involved and make a difference in their local communities. Georgetown has a range of community service programs, including the Georgetown University Student Association's DC Schools Project and the Georgetown Volunteer Ambulance Corps.
USC also has a number of community outreach programs, including the Joint Education Project and the USC Good Neighbors Campaign. The university also has a range of volunteer opportunities available through its Office of Civic Engagement.
Another community outreach program available at Georgetown is the Georgetown Ministry Center, which provides services and support to homeless individuals in the DC area. Students can volunteer at the center and assist with tasks such as meal preparation and distribution, clothing donations, and administrative work.
At USC, students can also participate in the USC Troy Camp, a mentorship program for local elementary school students. The program aims to provide a positive and supportive environment for children from underprivileged backgrounds, and USC students can serve as mentors and role models for these students.
Technology Resources for Students
Technology is becoming increasingly important in higher education. Both Georgetown and USC have robust technology resources available to their students. Georgetown has a range of technology services, including a student-run help desk and a virtual computer lab. The university also has a strong commitment to sustainability, with initiatives such as the Georgetown University Energy Prize.
USC also has a range of technology resources available to its students, including a dedicated tech support team and a variety of online learning tools. The university also has been recognized for its sustainability efforts, including the installation of solar panels on campus.
In addition to these resources, both universities offer access to cutting-edge technology and software. Georgetown provides access to Adobe Creative Suite, Microsoft Office, and other software programs that are essential for students pursuing degrees in fields such as graphic design, journalism, and business. USC offers access to specialized software such as MATLAB and SPSS, which are commonly used in fields such as engineering and social sciences.
Conclusion
Choosing between Georgetown and USC can be a tough decision. Both universities have a lot to offer in terms of academic programs, extracurricular activities, and career opportunities. Ultimately, it may come down to personal fit and preference. We hope this article has been helpful in providing a comprehensive comparison of the two institutions. Good luck with your college search.
Segue to AdmissionSight
At AdmissionSight, we firmly uphold the conviction that every student is entitled to the chance to pursue their dreams at their preferred college. Our mission is to equip you with the expert advice and unwavering support you need to secure a place at the schools you aspire to attend.
Don't let your future hinge on uncertainty. Reach out to AdmissionSight today to arrange a complimentary consultation and embark on the journey toward realizing your dreams. With our expert mentorship and steadfast support, the sky's the limit.