Getting Into Top Public Universities for Out-Of-State Applicants
What Is the Difference Between In-State And Out-Of-State Universities?
What is the difference between in-state and out-of-state universities? Public universities that are part of your home state are known as in-state colleges. Even if you did not learn the school's fight song as a child, an in-state college typically provides several benefits that can be appealing to prospective students.
Public colleges that are not in your home state are known as out-of-state colleges. While many public universities predominantly enroll students from their home states, some of them also boast nationally renowned academic programs and opportunities for research that draw students from all over the country.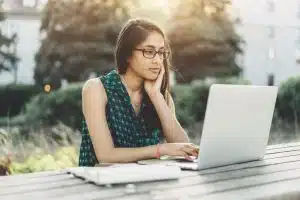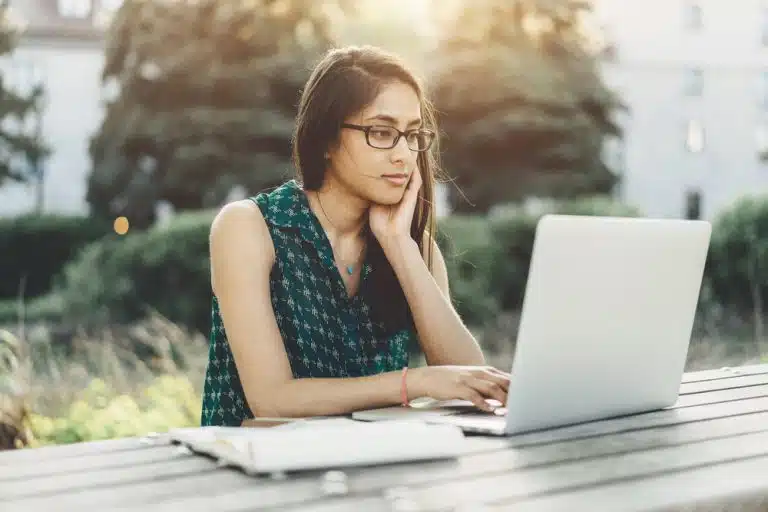 The in-state vs. out-of-state colleges debate usually focuses on cost, since public university tuition for in-state students tends to be much lower than tuition for out-of-state students.
Is It Harder To Get Into Out-Of-State Schools?
Attending a public university outside of your home state has many fantastic benefits. But there are drawbacks if you want to attend top public universities outside of your own state.
1. No Government Grants Or Loans
For choosing to attend college in-state, many states provide scholarships or grants to eligible students. Students who attend colleges in other states are not eligible to use the free money to offset their tuition costs.
2. Less Aid To The Poor
Out-of-state students may be eligible for merit scholarships at several state universities. The scholarships, however, fall short of covering the whole cost of education.
Other public universities, including the University of California and University of Wisconsin, do not offer merit-based scholarships to out-of-state students. Many students who attend public institutions in another state will be responsible for covering a large portion of the cost of tuition.
3. Access Can Be Difficult At Times
Is it harder to get into out-of-state schools? Some top public universities have more demanding academic requirements for out-of-state students. As their names suggest, state schools were historically established to aid in-state applicants. While many public universities have begun to seek out out-of-state applicants, their ideal out-of-state applicant might be a bright student who can cover the entire cost of attendance on their own.
Here are the acceptance rates of top public universities for in-state versus out-of-state students:
| | | |
| --- | --- | --- |
| Institution | In-State Acceptance Rate | Out-of-State Acceptance Rate |
| Georgia Tech | 40% | 17% |
| Purdue University | 69% | 60% |
| UCLA | 12% | 16% |
| UNC-Chapel Hill | ~41% | ~13% |
| University of Florida | 46% | 28% |
| University of Georgia | 53% | 40% |
| University of Michigan | 42% | 20% |
| University of Texas at Austin | 42% | 15% |
| University of Virginia | 36% | 19% |
| University of Washington – Seattle | 59% | 51% |
| University of Wisconsin -Madison | 68% | 55% |
| William & Mary | 48% | 32% |
How Much Does Out-Of-State Tuition Cost?
There are state-run public higher education institutions in each of the 50 US states. Each state's taxes pay for them. Residents of the state will be able to enroll in any of the state colleges and will only be required to pay state tuition fees, making it far less expensive for them to do so. For the same universities, out-of-state students will be required to pay out-of-state tuition fees, which are much higher.
Accommodation
Although lodging expenses vary per university, if you want to live at home and attend a public university, you could save a lot of money by doing so. Depending on where you are in the US, student halls cost anywhere between US$500 to US$3,000.
To fully immerse themselves in the academic environment, many students attending a state-funded institution opt to live on campus.
Tuition Fees
Now, how much does out-of-state tuition cost? If you choose to attend school outside of your state, your tuition costs will be significantly greater. Education statistics show that the average annual tuition for a four-year public institution is US$10,440 for in-state students and US$26,820 for out-of-state students.
Living Expenses
The cost of living should be taken into consideration when choosing a university town. When compared to attending a university in a smaller town or city, the cost of living will often be significantly greater if you want to study at top public universities located in a large city like New York or Los Angeles.
Additionally, you should be aware that the cost of living at the university may vary depending on whether it is in a city or on campus.
Traveling Costs
The cost of flying across the United States is generally acknowledged to be quite high. Spend some time estimating the expense of your commute to and from university, as well as trips home for the summer and Christmas holidays.
According to Business Insider, a domestic flight in the US typically costs $359. This can quickly accumulate. Even if you only visit your family twice a year, travel will cost you about US$1,436 each year.
Public Universities' Average Out-Of-State Versus In-State Tuition Costs
| | | |
| --- | --- | --- |
| State | Out-of-State Tuition | In-State Tuition |
| Alabama | $25,782 | $10,138 |
| Alaska | $24,454 | $8,396 |
| Arkansas | $20,825 | $8,391 |
| California | $31,423 | $8,118 |
| Colorado | $30,140 | $9,394 |
| Connecticut | $33,709 | $12,959 |
| Delaware | $30,405 | $10,607 |
| District of Columbia | $12,416 | $5,888 |
| Florida | $18,456 | $4,443 |
| Georgia | $22,751 | $7,319 |
| Hawaii | $31,581 | $9,952 |
| Idaho | $23,850 | $7,586 |
| Illinois | $28,522 | $14,259 |
| Indiana | $29,092 | $9,225 |
| Iowa | $24,521 | $9,966 |
| Kansas | $23,302 | $8,941 |
| Louisiana | $22,208 | $9,358 |
| Maine | $27,735 | $9,930 |
| Maryland | $26,883 | $9,521 |
| Massachusetts | $30,966 | $13,286 |
| Michigan | $35,844 | $12,888 |
| Minnesota | $22,780 | $11,381 |
| Mississippi | $19,942 | $8,340 |
| Missouri | $19,914 | $8,554 |
| Montana | $24,481 | $6,972 |
| Nebraska | $21,516 | $8,467 |
| Nevada | $21,125 | $5,845 |
| New Hampshire | $29,447 | $16,329 |
| New Jersey | $28,669 | $13,963 |
| New Mexico | $18,350 | $6,902 |
| New York | $22,083 | $8,184 |
| North Carolina | $22,968 | $7,174 |
| North Dakota | $15,565 | $8,091 |
| Ohio | $24,454 | $10,068 |
| Oklahoma | $21,526 | $7,866 |
| Oregon | $30,929 | $10,286 |
| Pennsylvania | $28,527 | $14,812 |
| Rhode Island | $29,998 | $12,576 |
| South Carolina | $32,174 | $13,013 |
| South Dakota | $12,465 | $8,772 |
| Tennessee | $26,068 | $9,789 |
| Texas | $25,031 | $8,678 |
| Utah | $21,557 | $6,731 |
| Vermont | $39,947 | $16,604 |
| Virginia | $34,890 | $13,413 |
| Washington | $29,228 | $7,036 |
| West Virginia | $21,996 | $8,016 |
| Wisconsin | $25,063 | $8,697 |
| Wyoming | $14,268 | $4,596 |
How To Afford Out-Of-State Tuition?
Don't give up on your dream school just yet if you're a student who wants to attend out-of-state top public universities but is deterred by the high sticker price. You might be qualified for in-state tuition even as an out-of-state student, depending on your state of residence, the degree you're interested in, and the university you want to attend.
This article provides a more comprehensive perspective and examines six ways how to afford out-of-state tuition.
1. Determine whether your state is a member of a regional consortium.
About 61 of the 149 public research and doctoral universities in the U.S. reported taking part in some form of tuition reciprocity program, according to the Cornell Higher Education Research Institute (CHERI).
For those who are interested, CHERI offers a comprehensive list of institutions with reciprocal agreements.
For instance, the majority of states are members of a regional consortium that allows eligible students to attend out-of-state public institutions at significantly lower costs.
Your state probably participates in one of the four major regional consortia: Academic Common Market (ACM), Midwest Student Exchange Program (MSEP), Western Undergraduate Exchange (WUE), or New England Regional Student Program (RSP).
Students from Alabama, Arkansas, Delaware, Florida, Georgia, Kentucky, Louisiana, Maryland, Mississippi, Oklahoma, South Carolina, Tennessee, Texas, Virginia, and West Virginia can attend participating out-of-state institutions and pay in-state tuition rates thanks to the ACM (North Carolina stopped participating in the ACM in 2011). Students must enroll in a degree program that isn't offered in their home state in order to be eligible.
Similar to this, the New England Regional Student Program enables citizens of Connecticut, Maine, Massachusetts, New Hampshire, Rhode Island, and Vermont to enroll in public universities in New England that are located outside of their home states. These students receive a significant discount, usually equal to 150% of the in-state tuition cost at the recipient institution.
Similar to the ACM, in order to qualify for the RSP Tuition Break, students must enroll in a degree program that is not provided by their home state.
However, neither the Western Undergraduate Exchange nor the Midwest Student Exchange Program have this condition.
Students from Illinois, Indiana, Kansas, Michigan, Minnesota, Missouri, Nebraska, North Dakota, Ohio, and Wisconsin can attend public universities in the Midwest without paying more than 150% of the in-state tuition costs through the MSEP (Iowa and South Dakota have chosen not to participate in the MSEP for the 2017–18 academic year). Private colleges often offer students a minimum 10% tuition discount.
In the same vein, out-of-state students from Alaska, Arizona, California, Colorado, Hawaii, Idaho, Montana, Nevada, New Mexico, North Dakota, Oregon, South Dakota, Utah, Washington, and Wyoming will pay no more than 150% of the in-state tuition rate at participating schools thanks to the WUE.
If you're considering graduate school, you can enroll at participating out-of-state top public universities for master's, graduate certificate, and doctoral degrees at in-state tuition rates thanks to the Western Regional Graduate Program (WRGP).
2. Verify if your state and another state have a reciprocity agreement.
"In addition to [regional consortia], some states have their own smaller reciprocity programs or offer flexibility when it comes to determining who qualifies for in-state tuition," according to the Chicago Tribune.
For instance, the reciprocal tuition arrangement between Minnesota and Wisconsin enables citizens of Wisconsin to enroll in public universities in Minnesota and pay in-state tuition.
Students from either New Mexico or Colorado can attend public colleges in the other state at in-state tuition rates thanks to the New Mexico-Colorado tuition reciprocity agreement.
Additionally, several states have lenient residence requirements for students who reside in border counties of another state.
For instance, Oregon residents who reside in certain border counties will be treated as Washington residents for the purposes of calculating tuition owing to the Border County Higher Education Opportunity Project.
3. Think about a program for student exchanges.
In addition to agreements on tuition reciprocity between governments, there are also agreements negotiated between specific institutions of higher learning.
For instance, the National Student Exchange (NSE) is a non-profit alliance made up of close to 200 colleges and universities in the United States, Canada, Guam, Puerto Rico, and the US Virgin Islands.
Undergraduate students can enroll in a host college through NSE and pay either the host campus' in-state tuition rate or their home campus' standard tuition and fees.
Although students may only spend one academic year at a host university, they may choose to spend additional terms on exchange at another NSE institution.
Similar to this, the Consortium of Universities in the Washington Metropolitan Area offers a cross-registration scheme that enables students at one Consortium member university to enroll in courses at another Consortium member institution while still paying their home school's tuition.
American University, George Mason University, Georgetown University, Howard University, Marymount University, Montgomery College, University of the District of Columbia, and other institutions are among the ones that are taking part.
4. Find and apply for scholarships.
Search for programs that are unique to the university you want to attend if you are looking for another option to pay in-state tuition. Most colleges offer scholarships expressly for nonresident students because they are aware that out-of-state tuition can be a big financial hardship.
Look for scholarship opportunities on the school's website that include a tuition waiver for non-resident students. Don't forget about legacy or diversity scholarships either, which may prioritize traits other than purely academic excellence.
Larger scholarship programs are also available, some of which collaborate with numerous schools and universities. You can be qualified for The Tuition Exchange scholarship if, for instance, one of your parents holds employment at a college or university. Over 600 commercial and governmental institutions make up the non-profit group The Tuition Exchange.
It provides roughly 7,000 scholarships per year, covering either tuition or the yearly set rate ($37,000 for 2019-2020), to dependents of faculty and staff at participating institutions. Students should submit their applications for college and The Tuition Exchange at the same time.
5. Determine if you meet any of these special conditions.
Additionally, there are state and school-wide rules that waive out-of-state tuition in certain instances. For instance, regardless of their residency status, active military soldiers and their dependents are entitled to in-state tuition where they currently reside.
Students who are members of an American Indian tribe and have resided for a year in either Idaho, Montana, Oregon, or Washington are regarded as Washington residents for the purposes of calculating tuition, according to the Washington State Legislature.
For governmental and educational personnel, Washington also waives all or a portion of the tuition and fees; several other states also have comparable laws.
6. Research universities that have eliminated out-of-state tuition.
Finally, several institutions have completely done away with out-of-state tuition. Due to the elimination of out-of-state tuition fees, Northern Illinois University is now significantly more affordable for non-resident students.
Additionally, Alcorn State, Delta State, and Mississippi Valley State have drawn notice for charging one tuition rate for all students, thereby doing away with out-of-state tuition.
Is It Worth Going To An Out-Of-State College?
Is it worth going to an out-of-state college? Your goals and what you hope to get out of your college experience will determine if attending an out-of-state college is a good choice for you.
More Options
You have additional possibilities if you attend a college out of your state. Finding a college among the top public universities with the ideal campus culture and academic offerings might be challenging when you are limited to the options available in your state. Your options quickly become infinitely more varied and open when you extend them beyond your state's borders.
You now stand a better chance of selecting the college where you'll prosper and reach your full potential thanks to these possibilities.
Advanced Programs
If you're interested in pursuing a certain academic degree, taking into account out-of-state universities may be beneficial. There can be an out-of-state college that offers exactly what you're looking for, even though you in-state options might offer programs that are comparable to your desired curriculum.
This implies that if you are very clear about what you want from your college experience, you might need to travel outside of your state to find it. Don't let concerns about tuition prevent you from locating the location that might shape your next four years.
Opportunities for Work
Just as crucial as the transition into college is the transition out of it. The manner a college may offer networking opportunities and career possibilities to its students is essential to a student's transfer into the working world.
If your in-state options fall short in their professional efforts, you might want to look into certain out-of-state universities that provide more prospects for jobs in your preferred career field. Some colleges have more career opportunities than others.
A Brand New Start
Going to an out-of-state college could be a terrific opportunity to move away from your hometown if you have spent your entire life there. You can make new friends and experience something brand-new that is unavailable to you in your hometown.
Your institution of choice may be a fantastic opportunity for a fresh start if you feel stuck in a dull routine and are aching for a change of scenery.
Personal Development
Greater independence, a crucial component of any student's development, might also result from attending out-of-state top public universities. This increased distance from home, disruption of your routine, and separation from familiar faces are the causes of your newfound independence. You will experience exponential personal growth as a result of all of this.
While pushing your limits is often good, it can also cause unpleasant growth pains like homesickness and a tough time adjusting. Even though there may be a challenging adjustment time, moving out of state may be one of the best decisions you ever make. Moving out of state might push your limits.
In the end, out-of-state universities have benefits and drawbacks. Whether the advantages outweigh the disadvantages entirely depends on what you hope to get from your college experience.
Whether you plan to enroll in out-of-state top public universities or decide to stay in your hometown, AdmissionSight can guide you through the college admissions process. AdmissionSight established several programs and tutorials to help students get into the school of their choice. Book an initial consultation now to learn more about us and our programs.