Guide To Surviving Your Freshmen Year
What to expect during your freshman year of college?
As much as you can, read.
Reading is a big part of college courses, much more so than in high school. It may come as a surprise to some students in freshmen year. As such, it is vital that, as you prepare for your freshman year of college, you read books in high school and the summer before college. This is a good way for students to get used to the extra work.
Many students read for fun over the summer, but some colleges give incoming classes the same book to read before the semester starts. This book may then be talked about in introductory courses and other places. Students looking for a good book to read should look at the common reading lists at colleges all over the country. These lists include New York Times bestsellers and books about current social and political issues.
Polish your social and interpersonal skills.
The college setting makes sure that students learn how to communicate well. From group projects to talks with professors, students will do well if they can explain their ideas clearly and work together. This includes taking care of social problems.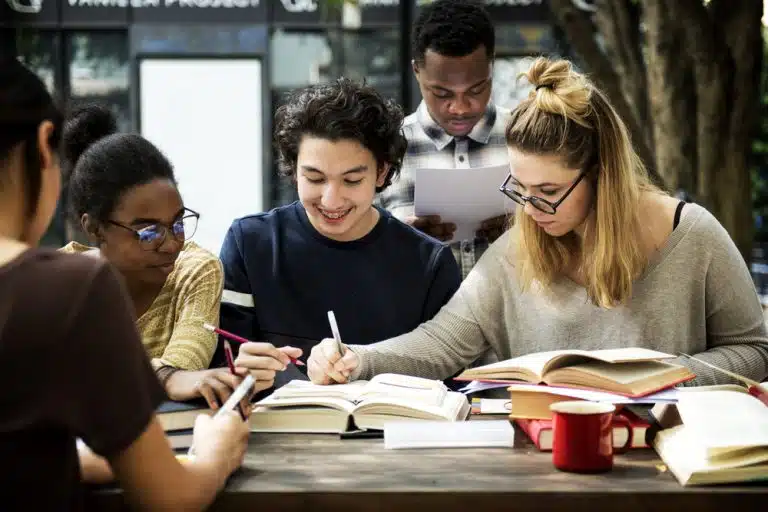 Many students will work closely with people from different backgrounds and walks of life, so they should consider taking classes or reading books on diversity and inclusion.
Also, leadership and problem-solving skills are important when applying for jobs and internships in school and after graduation. Students should take courses that teach "soft skills" once school starts.
Use tools to help you manage your time.
Many students feel more independent in college than in high school, where teachers and parents keep them on track to graduate. Also, it can be hard for even the most responsible student to balance schoolwork and social life in college.
But many digital tools are made for students, and a little organization can go a long way toward making sure time is used wisely. Smartphone apps and tools can help students limit their time on entertainment and social media and stay on track with their study plans.
Think about getting a job in your first year.
College is expensive, and there are more expenses than tuition and fees. A big part of a college student's budget goes toward day-to-day costs. As such, it is not a bad idea that in your freshmen year, part-time work can help with money problems, but it takes time away from school.
Some students may be able to take part in the federal work-study program. Before the semester starts, the college financial aid office can help answer questions. Before deciding to work as a freshman in college, students should talk to their families about how much money they will need.
Learn how to keep yourself safe on campus.
Some students may have to take classes both online and in person this fall. It's important for students to feel safe on campus. Students should use common sense by being aware of their surroundings and learning how their college handles safety issues, such as sexual assault.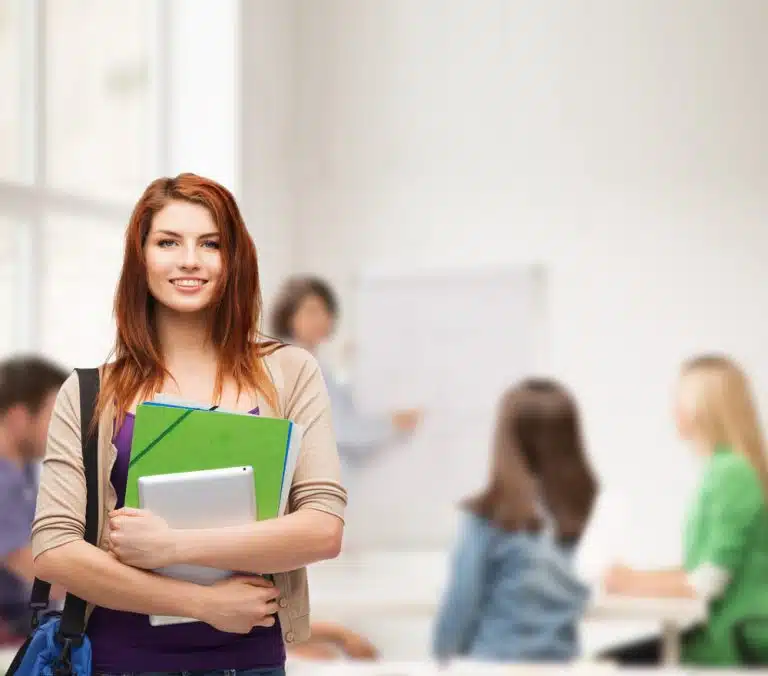 Before the semester starts, parents and students should take some time to get to know campus safety resources and procedures. Families who don't know how to figure out how safe a college campus is can use these 12 questions as a starting point to learn what to look for and what to expect when their student goes to college in the fall.
Know where to go to get help with schoolwork.
Freshmen should know that many colleges have offices that help students come up with ideas and write papers. Students should take advantage of open office hours if they are having trouble in a class or want to talk to a professor one-on-one.
Students can also get help from staff who know their stuff and study materials in school libraries. These choices can be especially helpful for international students who may have trouble learning English.
What problems do most first-year college students face?
What are the common college freshman problems? Sometimes, as a student goes through their freshmen year, they don't realize there are problems they can experience that they haven't experienced as high school students. Knowing about these problems can prepare a student in the long run.
Anxiety
As a first-year college student, you may find that your new responsibilities are too much to handle, which can cause mild to severe anxiety.
A college semester goes by quickly, so it's easy to feel overwhelmed by the amount of homework and tests you must do. At the same time, you may have to deal with problems with your roommate, a lack of friends on campus, choosing a professor you will get along with, and finding out who you are.
Freshmen in college may be overwhelmed by anxiety, making life very hard. As a freshman in college, you may need to learn how to deal with your anxiety if you want to improve your mental health.
Depression
As a freshman in college, you may face a lot of stress and worry, which can lead to depression. A lot of freshmen get depressed at some point. Trying to balance school and friends can be very stressful, making you feel overwhelmed.
Depression can be hard on college freshmen, making it hard for them to do well in school and pushing them away from their friends. If you don't deal with your depression properly as a freshman in college, you might start to isolate yourself.
Financial Problems
Financial stress is a real issue that can be hard for freshmen to deal with. This could be the first time in your life that you have to pay for something as expensive as college tuition and other bills.
The stereotype of the broke college student came about because it is common for college students to have money problems. Money problems can make you more anxious and stressed out, which may also be why you don't do as well in school.
Homesickness
Many students in their freshmen year are moving away from home for the first time when they go to college. Even though this change has many benefits, like more freedom, it may cause you to miss your old home.
This is a common way to feel. Living away from home is a big change, especially if you have never been away from your family for long periods. This feeling of being cut off from where you used to live and where you live now can be hard to get over, but it's not impossible.
Sleep
One of the most important things you can do to do well in school is to get a good night's sleep. Unfortunately, many college freshmen don't get enough sleep, which makes them feel more tired and irritable during the day.
Due to not getting enough sleep, many students start to skip class, which hurts their grades. Also, not getting enough sleep might make you less social, which means you might not have the energy to do things or hang out with friends.
Social Problems
Even though you will probably make a lot of friends in college, you may still have problems with other people from time to time. Conflicts like these can be hard to deal with, especially if you're not used to this kind of trouble. On the other hand, you might feel too shy as a freshman to walk up to people and talk to them. Meeting new people can be hard if you are shy or don't believe in yourself.
Stress
Stress is by far the biggest problem for students in their freshmen year. New college students can feel a lot of stress because they are moving to a new place, don't know anyone there, and have a lot of work to do. Your schoolwork and social life can suffer a lot if you don't deal with stress. If you worry about your GPA or class assignments all the time, it could hurt the quality of your work and your grade.
In the same way, if you don't deal with your stress, you may become more irritable and lash out at people when you don't need to.
How important is it to go to college?
So, should I still go to college after hearing what you have to go through? Getting a good job, buying a nice house, and starting a family are all things that you can do after you finish college. Every Indian student's dream is to get into a well-known college.
A college degree gives people more options because it helps them grow as people and thinkers. Students benefit if they can go to well-known universities because it helps them get skilled jobs or go on to higher education.
Most companies today give their employees a lot of benefits to keep them happy and content. But most of the time, these benefits go to college graduates and people with advanced degrees. Sometimes an employee's salary is less than the benefits he takes home. People who don't attend college might miss many of these benefits.
Students learn how to be responsible by going to college. They understand what it means to work as a team and how important communication is, and they go through a full learning process. Going to college sets you up for a better job. During freshmen year, many students aren't sure what they want to do with their lives, but by the time they graduate, they do.
As you get the support you need to understand your freshmen years, guidance from experts in college admissions is also a key to your success. As such, guidance from AdmissionSight can go a long way. With guidance from AdmissionSight's top experts in college admission with 10 years of experience, you can get into any college you dream of. You can talk to our experts today to get started.