Harvard Admission: A Comprehensive Guide to Gaining Acceptance into Harvard
Established in 1636, Harvard University holds the prestigious distinction of being the oldest institution of higher education in the United States, boasting a rich history that spans nearly four centuries. Ever since then, there have been more people that are trying to get Harvard Admission.
The university has played an integral role in shaping the nation's higher education landscape and contributing to the global academic community through its groundbreaking research, innovation, and development of influential leaders across various fields.
Harvard's reputation for academic excellence, world-class faculty, and unparalleled resources has cemented its position as one of the world's most esteemed universities. As a result, securing a place in Harvard's highly selective admissions process is considered a major accomplishment for students worldwide.
This process evaluates applicants holistically, considering their academic achievements, personal qualities, extracurricular activities, and potential for future success. With thousands of applicants vying for a limited number of spots each year, understanding the intricacies of the Harvard admissions process is vital for those aspiring to join this esteemed institution.
Understanding the College Application Components
Common Application, Coalition Application, or Universal College Application
When applying to Harvard University, as part of the college application components, prospective students have the option to use the Common Application, Coalition Application, or Universal College Application, all of which streamline the admissions process for applicants by allowing them to submit their personal information and essays to multiple schools through a single platform.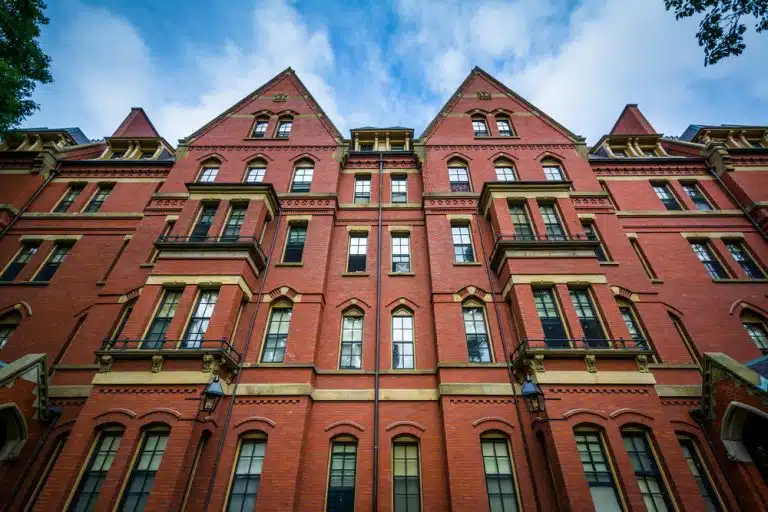 These applications require students to provide essential personal details, such as contact information, family background, and educational history. Additionally, applicants must respond to essay prompts to showcase their unique perspectives, aspirations, and experiences. These essays play a critical role in the admissions process, providing valuable insight into a student's character and potential fit with the institution's culture and values.
Harvard Supplement
In addition to the Common, Coalition, or Universal College Application, Harvard requires applicants to submit a supplementary application specific to the university. The Harvard Supplement includes additional essays, allowing students to further express their personality, motivations, and intellectual curiosity and to demonstrate their writing skills.
The supplement also requires applicants to provide details about their extracurricular activities, showcasing their dedication, leadership abilities, and community engagement. This section allows students to highlight their passions and commitments outside the classroom.
Lastly, the Harvard Supplement allows applicants aiming for Harvard admission to include any additional information that may not have been covered in other parts of the application, such as special circumstances or achievements, providing the admissions committee with a comprehensive understanding of each candidate.
Standardized test scores
Standardized test scores are another important component of the Harvard admissions process, as they objectively measure an applicant's academic aptitude. While Harvard has adopted a test-optional policy in response to the COVID-19 pandemic, submitting competitive SAT or ACT scores can still help bolster an application.
In addition to these primary tests, applicants may submit SAT Subject Test scores, which showcase their proficiency in specific subject areas.
Although these scores are no longer required, strong performance in these tests can demonstrate a student's mastery and passion for a particular field. Furthermore, submitting scores from Advanced Placement (AP), International Baccalaureate (IB), or other national exams can highlight applicants' ability to excel in rigorous academic coursework, further strengthening their application.
Letters of recommendation
Letters of recommendation play a crucial role in the Harvard admissions process. They provide insight into an applicant's character, work ethic, and potential from those who have worked closely with them.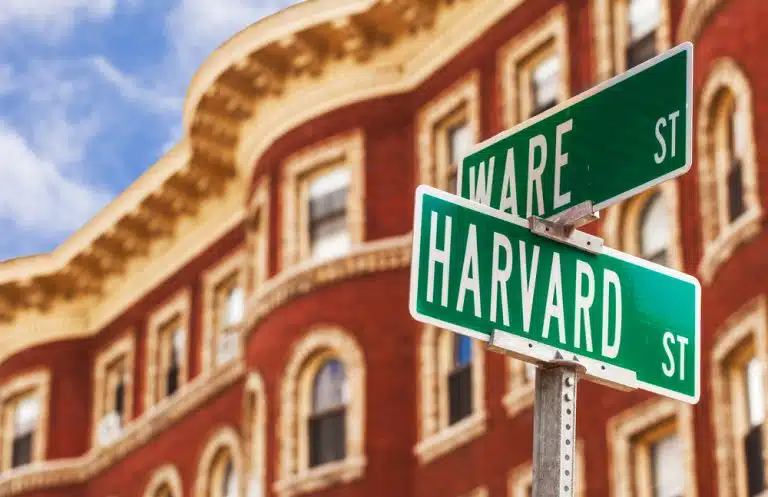 Harvard requires that applicants forward two letters of recommendation from teachers who have taught the student in an academic subject, preferably during their junior or senior year of high school. These recommendations should highlight the applicant's intellectual curiosity, classroom engagement, and ability to collaborate with peers.
Additionally, a recommendation from the student's guidance counselor or school advisor is required, offering a broader overview of the applicant's academic performance, personal growth, and potential contributions to the Harvard community. Strong, detailed, and personalized letters of recommendation can significantly enhance an application by reinforcing the student's strengths and unique qualities.
High school transcript
A high school transcript is a vital component of the college application process, as it provides a comprehensive record of an applicant's academic performance throughout their high school years. This document includes courses taken, grades earned, and class rank, if available.
A strong high school transcript for Harvard admission demonstrates consistent academic excellence and a commitment to challenging oneself with rigorous coursework, such as honors, Advanced Placement (AP), or International Baccalaureate (IB) classes.
The admissions committee evaluates the transcript within the context of the applicant's school and the opportunities available, ensuring a fair assessment of each candidate. A high-quality high school transcript showcases an applicant's dedication to learning, intellectual curiosity, and preparedness for the demands of a Harvard education.
Interview
The interview is an optional but valuable component of the Harvard admissions process, allowing applicants to further distinguish themselves and engage in a personal conversation with an alumni interviewer.
The interview is conducted either in person or virtually. The interview also allows the applicant to discuss their academic interests, extracurricular activities, and future aspirations while demonstrating their communication skills and ability to think critically.
Additionally, the interview offers a chance for the applicant to learn more about the Harvard experience from someone who has firsthand knowledge of the university. Although not a mandatory part of the application, a successful interview can leave a lasting impression on the interviewer, who will then submit a report to the admissions committee, potentially strengthening the applicant's overall candidacy.
Developing a Competitive College Profile
Academic excellence
Academic excellence is a fundamental criterion for admission to Harvard, as the university seeks students who consistently demonstrate exceptional intellectual abilities and a strong work ethic. Challenging coursework, such as Advanced Placement (AP), International Baccalaureate (IB), or honors classes, is crucial in showcasing a student's dedication to pushing their academic boundaries and ability to succeed in a rigorous academic environment.
Moreover, a high GPA and class rank reflect a student's commitment to maintaining a high level of performance throughout their high school years, indicating that they are well-prepared for the demands of a prestigious institution like Harvard. As such, applicants should strive for academic excellence to maximize their chances of Harvard Admission.
Standardized test performance
Standardized test performance, such as SAT or ACT scores, can greatly help improve your College Profile. This is because it offers a uniform measure of an applicant's academic abilities across various subject areas.
While Harvard has implemented a test-optional policy in response to the COVID-19 pandemic, submitting strong standardized test scores can still enhance an application by providing additional evidence of an applicant's aptitude for critical thinking, problem-solving, and comprehension skills.
High test scores signal to the admissions committee that the student is prepared for the academic rigor of a Harvard education and can successfully navigate the challenging coursework. Therefore, excelling in standardized tests remains an important aspect for applicants to consider to strengthen their overall application.
Extracurricular activities
Extracurricular activities play a significant role in the Harvard admissions process, revealing an applicant's passions, interests, and personal qualities beyond their academic achievements. When evaluating extracurricular involvement, admissions officers often consider the depth versus breadth of a student's engagement.
This means demonstrating a strong commitment to a few meaningful activities where the applicant has made significant contributions is often more impressive than superficial participation in various clubs or organizations. Showcasing leadership skills and the ability to make a meaningful impact in chosen activities also enhance an application. It highlights the applicant's potential to contribute positively to the Harvard community and beyond.
Ultimately, an applicant's extracurricular involvement should reflect their genuine interests and commitment to making a difference in their chosen pursuits.
Personal essays
Personal essays are a crucial aspect of the Harvard admissions process. They provide a platform for applicants to express their individuality, share their stories, and connect with the admissions committee more personally.
Crafting a compelling narrative requires thoughtful reflection, self-awareness, and the ability to effectively convey one's thoughts and emotions. A strong personal essay should showcase the applicant's unique qualities, experiences, and perspectives, setting them apart from the competition.
Through vivid storytelling and genuine self-expression, applicants can demonstrate their resilience, adaptability, empathy, or other attributes that make them an ideal fit for the diverse and dynamic Harvard community. A well-written personal essay can leave a lasting impression on the admissions committee and significantly enhance applicants' admission chances.
Recommendations
Recommendations are an essential part of the Harvard admission process, as they provide an external perspective on an applicant's character, work ethic, and potential for success. Selecting the right recommenders is crucial in ensuring strong endorsements that enhance the application.
Applicants should seek recommendations from teachers and counselors who know them well and can provide detailed, personalized accounts of their strengths, accomplishments, and growth over time. These recommenders should be able to speak to the applicant's academic abilities, personal qualities, and potential to thrive in a challenging environment like Harvard.
To ensure strong endorsements, applicants should maintain open communication with their recommenders, providing them with any necessary information or context and ample time to prepare thoughtful and compelling letters. Ultimately, well-crafted recommendations can reinforce an applicant's strengths and contribute significantly to their chances of being admitted to Harvard.
Special Considerations for Admission
Early Action vs. Regular Decision: When applying to Harvard, applicants can apply through Early Action or Regular Decision. Early Action allows students to submit their application by an earlier deadline and receive an admissions decision sooner, without being committed to attending if accepted.
Regular Decision follows a later timeline, with decisions released in the spring. Each applicant should consider their circumstances and level of preparedness when deciding which option is best for them.
Financial aid and scholarships: Harvard is committed to making education accessible and affordable for all students, regardless of their financial background. Need-based financial aid is available to domestic and international students, with a robust financial aid program to meet 100% of demonstrated needs. Applicants should familiarize themselves with the financial aid application process and deadlines to ensure they receive the necessary support.
First-generation college students: Harvard recognizes the unique challenges first-generation college students face and actively seeks to support them throughout the admissions process and beyond. Special resources, mentoring programs, and networking opportunities are available to help first-generation students navigate the transition to college life and succeed academically and socially.
International applicants: As part of its special considerations, Harvard welcomes students worldwide and values the diverse perspectives they bring to the campus community. International applicants must follow additional application requirements, such as providing proof of English proficiency and obtaining necessary visas.
The Harvard admission process considers applicants' home countries' educational systems and cultural contexts, ensuring a fair and comprehensive evaluation.
Transfer students: Harvard also accepts a limited number of students each year. Transfer applicants undergo a separate admissions process, that considers their academic performance at their current institution, reasons for transferring, and potential to contribute to and benefit from the Harvard community.
Athletes and artists: Exceptionally talented athletes and artists may receive special consideration during admissions. These applicants should demonstrate a high level of skill and dedication to their chosen field and the ability to balance their extracurricular pursuits with academic success. They may be asked to submit additional materials or participate in auditions, interviews, or recruitment processes to further showcase their talents and potential.
Now that you have an idea about Harvard University, your college admissions to that university should be next on your mind. To ensure that you get into Harvard, you can get help with AdmissionSight. With ten years of experience with college admission experts, AdmissionSight can help you get into Harvard University. You can talk to our experts today to get an initial consultation.