Harvard Application Portal
What Application Portal Does Harvard Use?
Harvard Institution is a private university in Cambridge, Massachusetts, founded as the President and Fellows of Harvard College. Harvard University, founded in 1636, is the country's oldest institution of higher learning.
Harvard receives thousands of applications each year, with students hoping to get into one of the elite universities in the world. Students often ask, "What application portal does Harvard use?" All first-year applicants, whether international or domestic, must submit their application through the Harvard application portal, the Common Application or Apply Coalition, Powered by Scoir.
The Common App is an online application portal that allows students to apply to multiple colleges and universities using a single application. In addition to Harvard, over 1,000 colleges and universities in the United States and around the world accept the Common App.
The Common App has several sections that applicants must complete, including basic personal information, academic history, extracurricular activities, and an essay. In addition to the Common App, Harvard also requires additional materials such as transcripts, test scores, and a school report.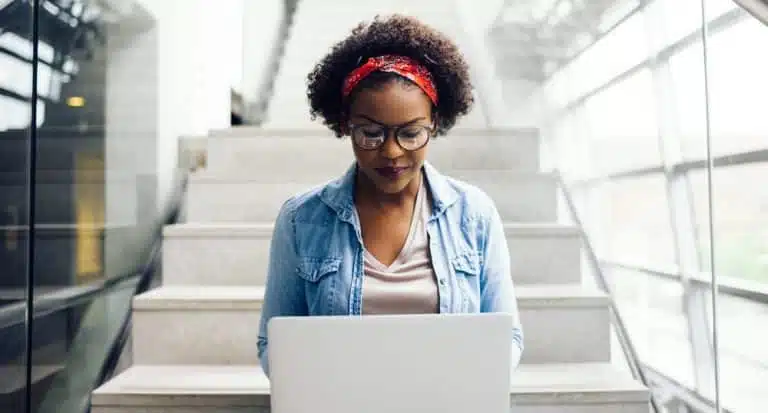 Students utilize the Coalition Application to apply to any of The Coalition's member institutions. Over 150 colleges have come together and promised to provide substantial financial aid to eligible students based on demonstrated financial need.
One of the benefits of using the Common App and Coalition App is that it streamlines the application process for students. Instead of having to fill out multiple applications and submit separate materials to each school, students can use these platforms to apply to multiple institutions at once.
It should be noted that some of the schools may have additional supplement questions or application materials beyond the Common App or Coalition App, so students should check each school's website for specific requirements.
Harvard will send applicants a confirmation email with details on how to enter the school's Applicant Portal once the admissions receive their applications. This portal allows students to view their applicant database record, check which components of their application were received and processed, and make modifications to their application.
Overall, both the Harvard application portal options are convenient and efficient ways for students to apply to Harvard and other colleges and universities. It allows students to submit a single application and supporting materials to multiple institutions, saving time and effort.
How to Register for the Harvard Application Portal?
Applying to Harvard University can be daunting, but the process is made easier using the Common App or Coalition App.
The initial step for all first-year and transfer applicants will be to complete and apply through the Harvard application portal, Common App or Coalition App. The Admissions Committee makes no preference and treats all applications equally.
You might wonder, "How to register for the Harvard application portal?" To register for the Common App, follow these steps:
Go to the Common App website at www.commonapp.org.
Click on the "Apply" button on the top right corner of the page.
Select "Create an Account" and fill in the required information, including your name, email address, and password.
Once your account is created, you will be prompted to fill out a profile with your basic personal information, such as your address and contact information.
After completing your profile, you will be directed to the "College Search" page, where you can search for colleges and universities that accept the Common App.
Find Harvard University on the list and click on the "Add to My Colleges" button.
Once Harvard is added to your list of colleges, you will be able to begin filling out the application.
For Apply Coalition, Powered by Scoir, here are the steps to create an account:
Go to their website, www.coalitionforcollegeaccess.org, then click Create a Scoir Account.
Make a username (your email address) and a password for yourself. The "Coalition Locker and Application Service" will then be available to you.
Fill out some basic demographic information and choose a few colleges that interest you.
Look for Harvard University and add the school to your college list in the portal.
It should be noted that some of the schools may have additional supplement questions or application materials beyond the Common App, so students should check each school's website for specific requirements.
After completing the application, you will need to submit it along with the required materials such as transcripts, test scores, and a school report.
What Time Is Harvard Application Due?
What time is Harvard application due? The deadline for applying to Harvard University is an important date for prospective students to keep in mind.
You can apply to Harvard through either the Restrictive Early Action or Regular Decision programs, which allow you to evaluate the acceptance and financial aid offers from other schools and wait until May 1 to make a final college decision.
Candidates for Restrictive Early Action must apply by November 1 and will be notified by mid-December, while Regular Decision applicants must apply by January 1 and will be notified by the end of March.
Students may apply via Harvard application portal options, either through Common Application or the Coalition Application, Powered by Scoir. The Common Application will open on August 1 for applicants to begin filling out their applications. The Coalition Application, which is being created in collaboration with Scoir/Technolutions for the 2022-23 application cycle, will be available on September 1.
Unless otherwise specified, electronic applications must be submitted by 11:59 p.m. on the deadline day (not midnight of the same day).
The deadlines for the application materials such as test scores, transcripts, and school reports may vary depending on the school or program. It's always a good idea to check the Harvard University website for the most current and accurate deadline information.
It's important to plan and make sure you have enough time to complete your application before the deadline. Submitting your application on time is crucial, as late applications will not be accepted.
How Does Harvard Notify Acceptance?
Harvard University is one of the most prestigious and selective universities in the world, and the process of applying and being accepted can be both exciting and nerve-wracking for prospective students. A lot of students are curious about "How does Harvard notify acceptance?"
The Applicant Portal is where you can view your admissions decision. About 15 minutes after decisions are announced, most candidates receive an email reminding them to check their portal and view their decision. If you are logged in to the portal when the decisions are released, you may not receive this email.
When you log in, a crimson banner with the words "Status Update" will appear. To view your letter, click on the banner.
As discussed earlier, Harvard University typically notifies applicants of their acceptance status for Restrictive early action applicants in mid-December and in late March for Regular Decision applicants.
The admissions decisions of the eight universities that make up the Ivy League—Brown, Columbia, Cornell, Dartmouth, Harvard, Penn, Princeton, and Yale—are normally made public at the same time. This time shifts from year to year, but it's often between 5 and 7 p.m. Eastern Time.
How Hard Is It to Get Accepted Into Harvard?
How hard is it to get accepted into Harvard? Harvard University is ranked third among the Best Colleges in National Universities by U.S. News & Report for the 2022-2023 academic year. With its prestige, admission to Harvard is highly competitive, with thousands of applicants from around the world vying for a limited number of spots.
A total of 1,954 Class of 2026 students were admitted out of an all-time high of 61,220 applicants. This amounts to an extremely low (even by Harvard standards) acceptance rate of 3.19 percent. This is comparable to the Class of 2025's 3.43% admission rate.
After submitting the application to the Harvard application portal, admissions officers consider a wide range of factors when evaluating applicants, including academic excellence, extracurricular activities, leadership experience, and personal characteristics. They also consider the context of each applicant's background, opportunities, and obstacles.
High grades and test scores are important, but they are not the only factors that determine admissions. Admissions officers are looking for well-rounded students who have demonstrated a passion for learning and a commitment to making a difference in the world.
It is also important to note that the admissions process is not only based on academic achievement, but also on the student's personal characteristics and potential to contribute to the Harvard community and beyond.
In addition, Harvard also gives significant weight to essays, recommendation letters, and interviews, allowing applicants to showcase their character and interests.
Getting accepted into Harvard is a highly competitive process; the acceptance rate is typically around 3.19%. Applicants must showcase their passions and interests in their essays, recommendation letters, and interviews.
If you need guidance in choosing which Harvard application portal would be best and more convenient for you, AdmissionSight is ready to help. Moreover, we offer various programs and counseling services regarding your college application. Feel free to set up an initial consultation with AdmissionSight today.