Harvard Freshman Class Size
How Big Is the Freshman Class At Harvard?
How big is the freshman class at Harvard? Harvard freshman class size consists of over eighty-three percent (83%) of individuals who were accepted to the Class of 2026 who indicated that they will be attending Harvard this coming autumn. It extended a trend of historically excellent yields for a third consecutive year.
From the list of students who were waiting to be accepted, only a few had been chosen. The admissions year came to a close, as is customary, after the month of June.
The record number of applicants for the Class of 2026 was over 61,200, which is approximately 7 percent higher than the record number of applicants from the previous year, which was over 57,000. Harvard freshman class size pool of students is from the 1,950 prospects who were extended admission offers, making the overall acceptance percentage a record low of just 3.13 percent.
Dean of Admissions and Financial Aid William R. Fitzsimmons '67 stated in a news release that "The Class of 2026 has demonstrated great promise for the future at a time of pandemic and economic uncertainty. Harvard is fortunate these students have chosen to come here, and we are looking forward to their arrival."
During the COVID epidemic, Harvard decided to make standardized testing voluntary for students for the upcoming school year. This decision was made because there were insufficient testing locations that were either readily available or easily accessible. This arrangement was extended for an additional year, and Harvard just declared that testing will not be necessary until 2026 due to the ongoing difficulties.
According to William Fitzsimmons, who serves as Harvard's dean of admissions, the university will not impose any kind of penalty on prospective students who do not include their scores on standardized tests with their applications. "Their applications will be considered based on what they have presented, and they are encouraged to send whatever materials they believe would convey their accomplishments in secondary school and their promise for the future."
Where Are Most Harvard Students From?
Where are most Harvard students from? Approximately, 15.3 percent of the Harvard freshman class size is comprised of applicants from other countries. The Class of 2026 hails from places that are geographically comparable to those of the Class of 2025.
Let's have a look at the characteristics of the class that will graduate in 2025. Geographically speaking, the Class of 2025 had students from the following locations:
International: 15.6% 

States in the Middle Atlantic: 20.7%

Southern States: 18.3% 

States in the Pacific: 13.2%

Central Region States: 1.8%

Midwestern States: 9.9%

States in New England: 16.6%

Mountain States: 3.4%
Those who hail from states that consistently produce an overwhelming number of eligible candidates face the most intense levels of competition (the entire Northeast & the West Coast). It is more likely that the fact that you come from a state with a lower overall population, such as Wyoming or North Dakota, will help your chances of getting accepted. This is because of a phenomenon referred to as geographic variety.
What Are the Demographics of Harvard?
If you're wondering "What are the demographics of Harvard?", the percentage of Asian Americans in this year's Harvard freshman class size is at a record high of 27.6 percent, breaking the previous mark of 2023 by two percentage points. The percentage of African American students in this class is 14.4 percent, which is almost the same as the Class of 2025.
There are almost no differences between the 11.9 percent of the incoming class who identify as Latinx and the 11.7 percent of the Class of 2025 and the 11.8 percent of the Class of 2024 who identify as Latinx. Native Americans and Hawaiians now make up a record high of 3.6 percent of the incoming class, which is a considerable increase from the Class of 2025's percentage of 1.5 percent.
In terms of the students' ethnic identities, the Class of 2025 was made up of the following individuals:
Asian: 25.9%

Hispanic: 12.5% 

African American: 15.9% 

Native American: 1.1% 
The Harvard freshman class size is composed of approximately 55 percent of the class comprised of female students, while the remaining 45 percent is composed of male students. About 19.4 percent of the class is comprised of students who are the first in their families to attend college.
In addition, there are 14 veterans and 32 students who have indicated that they are interested in joining the ROTC. In recent years, Harvard has stepped up its efforts to recruit individuals who have served in the armed forces of the United States of America. These efforts include working with the Department of Defense, becoming a member of Service to School's Vetlink program in 2017, and engaging in outreach to veterans through community college centers.
A significant proportion of people who are enrolling for the Class of 2026 took into serious account the availability of financial assistance. A little under 67 percent applied for financial assistance; 24 percent are from households that earn less than $75,000 annually, and roughly 29 percent asked for their application fees to be waived.
What Are the Top Majors At Harvard University?
The term "majors" actually refers to "concentrations." Secondaries, or more technically secondary fields, is the term used to refer to what is commonly referred to as minors.
There is no such thing as a double degree; rather, what you have is something called a joint concentration, which is similar but not quite the same as a double degree. Many educational institutions allow students to get additional degrees if they so desire and if they have sufficient time to do so. Joint concentrations are somewhat more specific than individual concentrations.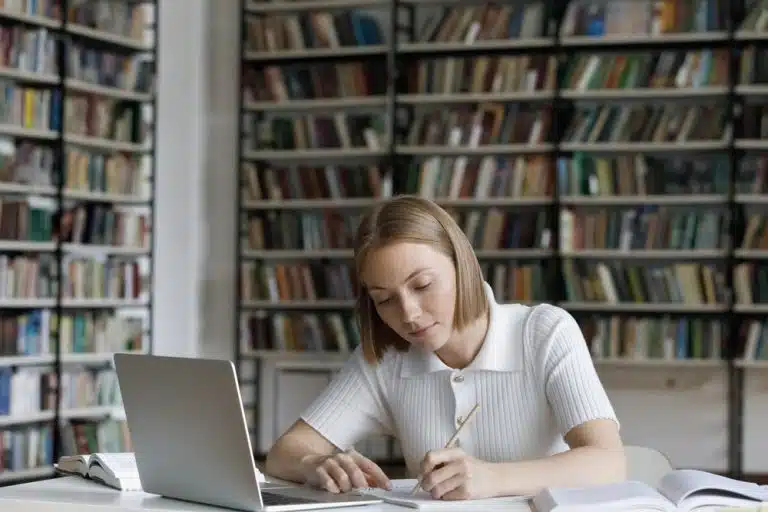 When you want to collaborate with another department, you require approval from both of those departments. Additionally, if you pursue a combined concentration, you will invariably be required to compose a thesis. It's just something that comes with the program.
Now, what are the top majors at Harvard University? Around 30.2 percent of Harvard freshman class size are considering majoring in social science; 19.1 percent are considering majoring in biological sciences; 15.7 percent are interested in the humanities; 7.9 percent are interested in engineering; 7.3 percent are interested in computer science; 5.8 percent are interested in physical sciences; 6.6 percent are interested in mathematics, and 7.6 percent are unsure what they want to major in.
The following is a list of the expected majors for students that were accepted into the Class of 2025:
Humanities: 15.3% 

Social Sciences: 28.1%

Biology: 18.3%

Physical Sciences: 7.6%

Engineering: 10.3%

Computer Science: 8.1%

Math: 6.0%

Undecided: 6.3%
According to the data that was provided by Karen Pearce, who is the Director of Institutional Research for the Faculty of Arts and Sciences, economics is still the most popular specialization for the Class of 2023. There are 186 declared sophomores who are majoring in economics.
Despite the much lower enrolment in the fall semester due to students taking leaves of absence owing to the Covid-19 outbreak, the number of incoming students who intend to major in Economics fell by only a marginal amount, from 193 for the Class of 2022. This year, there were 1,292 sophomores who declared their concentrations, which is a decline of 20 percent when compared to the previous year's total of 1,633 sophomores.
Computer Science remained the second most popular focus despite a minor drop from the 156 declared sophomore concentrators in the Class of 2022 to the current number of 120 declared sophomore concentrators. In the previous decade, the number of students who chose to concentrate their studies within the department virtually tripled; in 2010, there were only 47 sophomores who made this choice.
With 111 sophomores having declared it as their concentration as of January 2021, Government maintained its position as the third most popular option.
Despite its position on the list of concentrations, the Government department has witnessed a drop in the number of concentrators over the past ten years. In 2011, the department had a total of 473 concentrators, however, in 2019, there would only be 313 students.
According to Nara Dillon, director of undergraduate studies in Government, the net decrease can be linked to an increase in the number of students who pick professions related to STEM in light of the changing labor environment, which features fewer positions in the legal and public sectors.
She also attributed the increase in concentrators this year to the fact that the concentration now offers new subfields, such as public policy, political economy, tech science, and data science.
"These voluntary programs are designed to help students choose courses that will help them develop skills and expertise within political science, which is a very diverse discipline," Dillon wrote in an email. "We hope this is an early indication that our new programs are drawing some interest from students."
Other popular majors include Applied Mathematics (100 declared sophomore concentrators) and Neuroscience (78 declared sophomore concentrators). There was a significant drop in the number of students choosing to concentrate on Social Studies; there were just 52 new concentrators as opposed to 100 in the previous academic year.
Is Harvard A Large University?
Students may be curious about "Is Harvard a large University?" Within the state of Massachusetts, Harvard University has approximately 5,000 acres over its three primary campuses and other properties. Cambridge, Allston, and Boston, which are hubs of research and innovation, as well as popular vacation spots for people from all over the world.
The library system on campus is the oldest one in the United States, and it serves both the students and the general public by providing access to a massive archive as well as cutting-edge technology. The campus also features museums that house collections that are both unique and diversified, providing educational opportunities for students of many backgrounds. 
The statue of John Harvard, the University's first major benefactor, who gave the School half of his estate as well as his personal library of more than 400 books, can be found in front of University Hall in Harvard Yard. This statue is perhaps the most well-known landmark associated with the University.
The undergraduate Harvard College, the graduate and professional schools known collectively as Harvard Radcliffe Institute, and 12 additional schools make up Harvard University. Students at Harvard College pursue academic specialties while also reimagining the world in which they will live in the future. This community of undergraduate students is diverse and tightly bonded. One of the schools is the Harvard Radcliffe Institute which is a laboratory of ideas that brings together a variety of perspectives to deal with problems that can only be completely understood via the investigation of multiple disciplines at the same time.
There are 25,510 students enrolled at Harvard University for the Fall 2021 semester. Of these students, 7,095 are enrolled at Harvard College and 18,415 are pursuing graduate or professional courses. Harvard boasts a varied student population with students coming from over 50 states and 80 countries. When we talk about the Class of 2025, there were a total of 57,786 people that applied to Harvard College, and out of those, only 2,320 students were accepted into one of the several programs offered by the University. International candidates made up approximately 15.6% of the total pool of applications.
The endowment at Harvard University is far larger than that of any other university in the world. Because of these enormous revenues from outside sources, Harvard can afford the best machinery, libraries, and infrastructure. With the money that they get, they are able to fund research of the highest caliber.
As a result, Harvard attracts students who are interested in acquiring their education using the most recent technological advancements. In a similar vein, the campus and the buildings that make up the university are among the most magnificent that can be found at any university in the United States. In light of this, attending Harvard not only presents a once-in-a-lifetime educational opportunity but also a really enjoyable experience.
The University is dedicated to preserving its properties by adhering to both established norms and contemporary standards of excellence in environmentally responsible architecture and landscape design. The Office for Sustainability at Harvard manages the implementation of tools and resources that provide a framework for the construction and operation of healthy, efficient spaces that improve the health and productivity of occupants. These spaces are designed with the assistance of the Office for Sustainability.
Several eateries on campus are accessible to members of the Harvard community who are looking for convenient dining options. Harvard Occasions Management provides a variety of services, in addition to information about venues that are available for rent on campus, to anyone who is in the process of organizing a gathering or event (including personal circumstances).
Common Spaces organizes events, performances, food trucks (year-round), a weekly Farmer's Market from June through November (co-sponsored with Harvard Dining), free winter activities, and more, the majority of which take place on the main Cambridge campus. If you want to get outside and enjoy the campus, you can do so by attending one of these events.
The majority of graduates from Harvard go on to have very successful careers in the commercial world, politics, or the scientific fields. This achievement can be attributed, in part, to the wide network of high-profile contacts that was formed when the individual was attending this university as a student. Because of this, Harvard has developed a reputation for being the university that students from the upper class attend. There is a widespread consensus among academics that the level of instruction at Harvard is not always the highest.
Some academics believe that other illustrious colleges, such as Stanford and Yale, and others, offer instruction that is on par with or perhaps superior to that of Harvard. Why, therefore, do so many students persist in submitting their applications to Harvard? Because of the prestige that comes with having a Harvard degree. When a student earns a degree from Harvard, they immediately become a member of the intellectual elite in virtually every nation throughout the globe.
Therefore, anyone who has the financial means to attend Harvard University will not be disappointed in their educational experience there. To name only a few benefits, there is outstanding instruction, highly functional installations, and the possibility of a fruitful professional future. Therefore, it is not unusual to see such a large number of applications.
You really must be aware of the cutthroat competition for admission into Harvard if you intend to apply to the prestigious university. The process of applying is time-consuming, and there are numerous enrollment requirements that must be met. AdmissionSight is here to guide you while complying with the prerequisites and making sure your application would catch the admission officers' attention. 
AdmissionSight has various counseling and tutorial programs like guidance in essay writing and academic profile evaluation. These programs do not just limit to college freshmen but also provide assistance to transfer and graduate school applicants. On average, 75% of our students are admitted to an Ivy League university, Stanford, MIT, UChicago, and Caltech, one of the highest track records in the industry. Feel free to set up an appointment today to book your initial consultation.