Harvard Yearly Cost
How much does attending Harvard yearly cost? The phrase "Ivy League" is understood by the vast majority of people to refer to a consortium of educational institutions, and it evokes mental pictures of elitism, selectivity, and academic excellence. What they might not know, however, is that in addition to being an academic conference, it is also a sporting competition in which these private schools took part.
This consortium includes Columbia, Brown, Cornell, Princeton, Yale, Dartmouth, and Harvard University, as well as the University of Pennsylvania. Attending one of these schools is a dream that many people have, with Harvard being a prominent candidate on the bucket lists of many young people.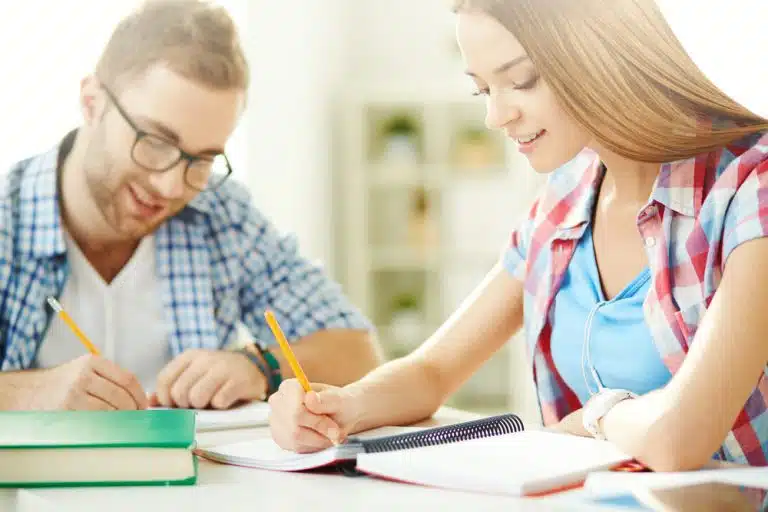 Harvard University, which was established in 1636, is the oldest college or university in the United States. It is also the alma mater of many notable people, including a number of presidents of the United States and recipients of the Nobel Prize. However, how much does it cost to actually attend the event? It's possible that finding out that financial aid can significantly reduce the steep cost of attending an Ivy League school will come as a pleasant surprise to you.
Gaining an Understanding of Harvard's Expenses
A degree from Harvard is much more than just a mark of social status for many of the nation's most talented students. In point of fact, it is frequently the gateway to a high-paying job. This is encouraging to hear considering the high cost of attendance at Harvard University.
The undergraduate tuition and fees at Harvard University (Harvard) are $55,587 for the academic year 2022, and the tuition and fees for the graduate school are $52,170 for the same year. Its undergraduate tuition and fees are about the same as the average amount charged by other schools that offer similar programs ($58,876 for a private, non-profit, research university that has a very high research activity level).
Forty-two percent of currently enrolled undergraduate students have received some form of financial assistance in the form of a grant or scholarship, with the average grant amount coming in at $52,257.
The total cost of attendance, which takes into account tuition, fees, the cost of books and supplies, as well as living expenses, comes to $25,771 after taking into account financial aid. The estimated cost of tuition over the course of four (4) years for students who are admitted in the fall of 2022 is $235,569.
An attending student will have a Harvard yearly cost with a hefty sum of $74,528, which includes room and board in addition to other charges. Even by the pricey standards of private schools, that is very expensive.
It was also estimated that the total cost of attendance, including costs of living and other personal expenses, would be approximately $328,418 over the course of four years. The tuition rate at Harvard University will be the same for residents of other states as well as residents of Massachusetts.
Concerns Regarding Harvard's Changing Population and Diversity
According to information provided on the university's website, Harvard is dedicated to fostering an inclusive environment. Harvard University, which boasts a student body that hails from more than one hundred distinct nations, aspires to enroll a diverse group of people who come from a variety of cultural and religious backgrounds and have varying levels of financial stability. The following is a breakdown of the admitted students' ethnic backgrounds for the class of 2025:
Harvard Tuition & Fees Compare to Other Schools
How does Harvard tuition & fees compare to other schools? The national average for tuition and fees paid by students attending college from another state is $19,609 per academic year. When compared to the costs of attending other colleges and universities in the United States, Harvard's yearly cost, from tuition and fee charges for undergraduate students attending from out of state are approximately $53,968.Though Harvard does not offer any discounts for residents of the state.
Over the course of the last five years, tuition and fees at Harvard University have increased at a rate that is equivalent to an average annual increase of 3.33 percent. The increase in tuition was 3.34 percent, and the increase in fees was 3.16 percent. If expenses continue to rise at the same rate as they have been, increasing the total amount that students will owe for this academic year will have a Harvard yearly cost of $57,658.
This results in an estimated total cost of $117,237 for out-of-state tuition and fees for two years at Harvard, and $242,412 for four years at Harvard.
These figures do not take into account the cost of transportation, books, or room and board.
Paying for Harvard
If you are accepted to Harvard University, determining how you will be paying for Harvard may be less difficult than you imagine. The financial aid package at Harvard, which is often considered to be one of the best financial aid packages in the country, allows students to completely avoid taking out any student loans.
Why the Experience of Paying for Harvard is One of a Kind?
To cover the total cost of attendance at a typical institution, you may require financial assistance from the government or from a private lender in the form of a student loan. The Harvard yearly cost of which includes tuition and other fees required for someone attending Harvard for the academic year 2020-2021 ranged from $75,891 to $80,041.
The Harvard Financial Aid Initiative, on the other hand, guarantees that the university will pay for all of the costs that are in excess of what you and your family can reasonably contribute. This is accomplished by the institution through the provision of need-based grants and opportunities for work-study.
For instance, if your family has an annual income that is lower than $65,000, the "parent contribution" that is anticipated from them will be $0.
Because it has an endowment worth 39.2 billion dollars, Harvard is able to make its program available to all incoming freshmen, including legal citizens of the United States and international students, for a period of up to four years.
How to Fill out Harvard's Financial Aid Application?
Even though admission to Harvard is granted solely on the basis of academic merit, eligibility for financial aid is determined solely by demonstrated financial need. Furthermore, one does not need to come from a low-income family in order to be eligible for assistance.
Applying for financial assistance is part of the application process for admission and consists of the following three steps:
Fill out the Free Application for Federal Student Aid, also known as the FAFSA. When filling out the FAFSA, you'll need to use your FSA ID. You are going to need your parents to provide you with their most recent tax returns. Be sure to include the school code for Harvard, which is E00468, so that your completed application can be forwarded to the office that handles financial aid.
Fill out the CSS Profile: Applicants are required to use the application provided by the College Board called the CSS Profile in order to send in information that can be found in their family's most recent tax returns. Include Harvard's recipient code (3434).
Send additional documentation: Harvard requests that applicants use the Institutional Documentation Service offered by the College Board in order to send their family's tax, business, and other financial documents in a safe and secure manner.
After you have been accepted into the college, the Committee on Financial Aid will consider a variety of factors to determine the amount of your parent's contribution. These factors may include:
Income and assets of the family home
Size of the family
Unusual expenses
For example, if your family has an income that is middle-income or higher but has multiple children attending college, the amount that your parents contribute to your education will be reduced. The same holds true in the event that your family was faced with unforeseen costs, such as those associated with a medical emergency.
You are able to use the college's Net Price Calculator to estimate the amount that your parents will need to contribute as well as the grants and scholarships they will receive for you to attend Harvard. To find out how much of a scholarship you might be eligible for, enter some information about your family, including their income and assets.
How Harvard Helps Cover the Costs of Attending the University?
Your parent contribution could be up to ten percent of the total cost of attendance if your family has an annual income that falls between $65,000 and $150,000. Any family with an annual income that is greater than $150,000 would have to contribute a greater percentage toward their overall bill.
In a number of different ways, Harvard will make up the difference between the amount your parents contribute and the total cost of attendance, including the following:
Scholarships based on financial need
Student employment opportunities
Scholarships and grants from external sources, including research funding
If you are successful in obtaining scholarships from other organizations, you may find that you do not need to maintain a part-time job either before or during the academic year. If they are unable to do so, incoming students at Harvard are expected to secure a summer job in order to contribute to the cost of their education.
According to the school, having a job while attending school is not uncommon, and a significant number of Harvard students have jobs during the school year.
How to Cover your Parent Contribution?
In a perfect world, the amount of your parent contribution will be one that your family can easily manage financially. Here are several approaches that you can take to concealing it:
Find the Most Suitable Payment Option for your College Expenses
The following is a list of the various tuition payment plans that are available to Harvard students and their families to select from:
Pay your fees on a monthly basis: If you choose to pay your fees on a monthly basis, you will be required to pay them in four equal installments over the course of the semester. The financial strain caused by tuition could be reduced as a result of this.
Pay future tuition in advance: If you sign up for a plan that allows you to pay for your remaining years of academic fees in advance, you can avoid having to pay any annual rate increases.
Discuss the Terms of your Assistance Package
There are certain one-of-a-kind scenarios in which it can be challenging to meet parent contributions. For instance, if there is a sudden shift in your family's financial situation or if there is a significant change in your circumstances, you should get in touch with the financial aid office at Harvard to explain your predicament.
You may be able to negotiate the terms of the assistance package you will receive. However, you should be ready to substantiate your claims with supporting documents.
Think About the Different Student Loans Available to you
In the most dire of circumstances, your parents may choose to apply for a Parent PLUS Loan through the federal government or a private student loan in order to cover the cost of your parent contribution. You, as a student, might also look into the possibility of receiving a federal or private loan.
Check out the Harvard Loan Program first, though, before you commit to taking out any additional loans. It provides student loans with interest rates that are as low as four point zero percent (as of June 30, 2020). In addition, there are no origination fees or interest charged while you are in the enrollment or grace period, which is another one of its distinctive characteristics.
If the money you make from your summer job won't be enough to cover your share of the cost of attendance at Harvard, one option available to you is to take out a loan through the Harvard Loan Program. If you need to finance additional expenses that are not accounted for in your cost of attendance, you might also consider applying for a federal loan or a private loan.
How to Get Graduate School Tuition and Fees Covered at Harvard University?
The amount of financial aid provided to graduate and professional students is significantly lower than that provided to undergraduates. In essence, there is no assurance that you won't end up requiring financial assistance in the form of student loans.
Research the options available to you at your specific school by using the admissions and aid page provided by Harvard. It is possible that the number of grants currently available will surprise you.
For example, Harvard Business School made the initial announcement regarding its scholarships for students who are the first generation in their families to pursue an MBA in 2017. In addition, Harvard Medical School asserts that it managed more than $37 million in financial aid in the form of loans, employment, and scholarships during the academic year 2016-2017.
You will be connected to the Harvard Loan Program by the financial aid office at each school you attend. For instance, if you are a student of medicine, you will have the following three choices:
The Revolving Loan Program at Harvard Medical School
Direct Unsubsidized Loans from the Federal Government and PLUS Loans
Private loans
Before you choose one of the available options for a graduate loan, you should make sure to compare the following characteristics:
The current interest rates
Repayment plans
Protections for future payments
Advantages for the borrower, such as discounts for automatic payments
For instance, if you are thinking about applying for a Harvard Medical School Unsubsidized Revolving Loan, you might be able to get a better interest rate with a recommended lender from our private student loan marketplace than the standard rate of 5 percent. Just make sure that you don't miss out on any advantages or safeguards that are only available through federal or school loans.
Why the Financial burden of Attending Harvard University Shouldn't be too Great?
According to the annals of student loan history, in the year 1838, Harvard University began offering low-income students subsidized student loans with 0% interest. Since its founding, the university has long provided financial aid to students from low- and middle-income families.
However, through the Harvard Financial Aid Initiative, the university has taken the stance that undergraduate students do not require financial assistance in the form of loans. Even postgraduate and professional students are eligible for a wide variety of college-specific forms of financial assistance.
You should keep in mind that if you are admitted to Harvard, you have already accomplished the most difficult part of the process. It is less difficult to finance your education than you may think.
Harvard as a Long-term Investment
Attending Harvard as a long-term investment? Even after taking into account any potential financial aid, the cost of obtaining a degree from Harvard is still considered to be an excellent investment by virtually every metric. Having the school listed on a resume offers a significant advantage when applying for jobs at many different companies, including some of the most prestigious banks on Wall Street and consulting firms in the world.
More than half of those who graduated in 2018 indicated in a survey conducted by the school newspaper that they anticipated earning $70,000 or more in their first year of employment or higher. That is significantly higher than the typical income of a college graduate, which was $51,000 in 2017.
Another significant fact is presented here. Graduates of Harvard University are able to make invaluable connections as their careers progress, which enables them to maintain their level of success.
Reports on salaries indicated that graduates of Harvard University are among the highest earners in the country when it comes to their salaries at the midpoint of their careers. In the United States, graduates with only a bachelor's degree have median earnings of $147,700 at the mid-career mark; Harvard University graduates rank sixth in the country in this category.
Those with a graduate degree see a significant increase in their median income by the midpoint of their careers, which rises to $159,400. Keep in mind that a graduate's earnings can vary greatly depending on the job that they hold and the degree that they earned.
PayScale also provides a ranking of American universities based on their expected return on investment over a period of 20 years (ROI). Even before taking into account students' ability to pay, Harvard was ranked 19th overall.
It jumps to the sixth position with a median 20-year net payout of $1,014,000 when you factor in getting financial aid and compare Harvard graduates only to those from private colleges and those paying out-of-state tuition at public universities. This puts Harvard in a tie for fifth place with Yale University.
And if you're looking for guidance that will best prepare you for entry into one of the elite universities in the country? We've got you covered! At AdmissionSight, we have over 10 years of experience guiding students through the competitive admissions process. We are ready to assist you in preparing your admission requirements. AdmissionSight will assist you throughout the entirety of the admissions process in order to increase your chances of gaining entry into an Ivy League institution.