Harvard's Transfer Acceptance Rate
What is the transfer acceptance rate at Harvard?
How many transfer students does Harvard accept each year? Approximately 1,500 students submit applications to transfer to Harvard University each and every year. However, only about a dozen of these deserving students are normally selected to attend such a top educational institution. Because of this, it shows that Harvard's transfer acceptance rate is lower than 1%, or 0.8% to be exact.
Who can transfer to Harvard?
Who is eligible for a transfer to Harvard? In order to transfer to Harvard, you must take note of the following:
You must have completed at least one continuous academic year in a full-time degree program at one college, and no more than two academic years total, in order to be eligible to transfer.
You are required to successfully complete a minimum of two full academic years of study at Harvard. If a student has already completed more than two years of college at another institution, regardless of the courses the student has taken, the student is no longer eligible for transfer admission.
Only students who have completed a curriculum in the liberal arts that are analogous to that of Harvard are allowed to transfer.
In most cases, candidates who have completed their previous education in a program that can be described as vocational, professional, technical, online, extended, or performance-based will not be eligible for transfer admission.
Students who have completed one full-time year of college in a regular degree program in lieu of their senior year of high school (often referred to as dual enrollment) should apply for first-year admission if these courses are taken for credit towards a high school diploma.
Students who are only attending school on a part-time basis are ineligible for the scholarship unless they have previously completed an academic year while attending full-time.
If you have progressed too far in your studies to be eligible for transfer, the visiting Undergraduate Student Program might be something you want to look into.
What are the transfer requirements at Harvard?
What kind of prerequisites does Harvard require for transferring students? Given the fact that Harvard's transfer acceptance rate is relatively low, you'll have a chance for admission if you'll take a careful look at all of its requirements and work in presenting it well.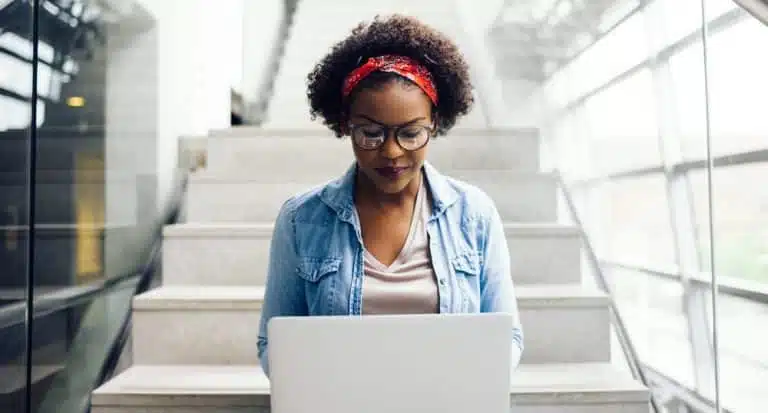 Transfer Application from the Coalition Application, Powered by Scoir, or Common Application.
Both the Common Application and the Coalition Application, Powered by Scoir are acceptable forms of application at Harvard. The Admissions Committee does not discriminate between the two in any way.
Please ensure that all of your materials are completed and sent in as soon as possible to guarantee that they are reviewed in their entirety and in a timely manner.
If you are applying to colleges via the Common Application, you are required to send in your application before your supporting materials can be sent to the colleges.
No portion of your application will be sent to the Harvard Admissions Office until such time as you have personally submitted all of the required application components.
Harvard College Questions and Writing Supplement for the Common Application
In most cases, the application materials that Harvard considers standard provide them with sufficient information for making admissions choices.
However, they are aware that you may have absolutely remarkable abilities or accomplishments that you would like to discuss, and they would like for you to have every opportunity to portray yourself in the most favorable light.
Additional resources, such as music recordings, artwork, or selected samples of academic work, may be examined by faculty at the discretion of the Admissions Committee.
Application Fee
There is an application cost of $85 (or you can obtain a fee waiver by sending an email to adm-tran@fas.harvard.edu.
ACT or SAT
The submission of test scores from either the ACT or SAT is normally required of all transfer applicants.
Because the pandemic is still active, Harvard will evaluate transfer applications for the years 2022-2026 without requiring standardized testing. But if you have already completed these assessments, self-reported scores are acceptable.
If you have applied to Harvard in the past, they will have access to your previous scores even if you choose not to submit them on your current application for transfer to the university.
AP, IB, or other examination results
These are optional but you can send in your scores as well.
Students who are enrolled in the International Baccalaureate should send their final results as soon as they are made public in the middle of July.
Report from the college, dean, or registrar
When you apply, your school counselor will often give you your transcript, but it will contain few or no grades from your senior year of classes.
Because of this, Harvard requires that you submit a report at the halfway point of the academic year so that they may evaluate how well you have done in the first half of the coursework for your senior year.
Your school counselor or another authorized school staff member is required to complete the midyear school report for you.
Request, when needed, that the school report for the first half of the year be finished and brought back to our office as soon as feasible.
Recommendations from Former College Professors (2)
Request that two teachers who have taught you in different academic disciplines and who are familiar with you fill out the Teacher Evaluation forms.
After you have submitted your application, you will have the opportunity to send in additional letters of recommendation, if you so desire.
There will be a specific link for you to forward to your referees inside the application confirmation email that you get.
Official High School Transcript
Every student who is accepted and decides to enroll is required to submit a Final School Report and transcript as soon as their final grades are available and no later than July 1 of the following year.
Suppose your school has access to Parchment/Docufide or Scrip-Safe International as a means of submission. In that case, the Final School Report and transcript need to be completed and submitted by a school counselor or another school official.
Nonetheless, if your school does not have access to these submission options, the Final School Report and transcript must be hand-delivered.
Given that Harvard's transfer acceptance rate is low, transferring is a lofty aim that necessitates a large amount of hard work, devotion, and a solid academic record. The opportunity to be a part of the Harvard community, on the other hand, is an amazing honor for those who are accepted.
If you're thinking about transferring to Harvard, do your research and make sure you're prepared to fulfill the school's stringent standards. If you're up for the task, this could be a once-in-a-lifetime opportunity.
If you require additional assistance, AdmissionSight is here to help. We have over a decade of experience navigating the competitive admissions processes of many colleges and universities. Please contact us to set up a consultation.