Haverford vs NYU: Which University is Right for You?
Choosing the right university can be an overwhelming decision, especially if you're down to two of the most popular options available to you: Haverford and NYU! Both universities have their unique set of programs, academic opportunities, and campus culture that make them stand out. In this article, we'll take a comprehensive look at Haverford vs NYU and the factors you should consider before making a decision.
NYU
NYU, the New York University, is a highly prestigious private research university located in Manhattan, New York City. Founded in 1831, NYU has grown to become one of the largest private universities globally, with over 59,000 students enrolled in its undergraduate and graduate programs.
NYU has a diverse student body, with students from all 50 states and over 130 countries. The university offers a wide range of academic programs, including business, law, medicine, engineering, arts, and sciences. NYU is also known for its global campuses, with locations in Abu Dhabi, Shanghai, and other major cities around the world. The university has a strong commitment to research and innovation, with over $1 billion in annual research expenditures and partnerships with leading institutions and companies.
Cost of Attendance: How Haverford vs NYU Compare
When it comes to the cost of attending these prestigious universities, Haverford and NYU are on two very different scales. At Haverford, the annual tuition and fees for the academic year totaled $86,540, while NYU reached a higher price tag of $84,540 for the same academic year. However, one significant factor that could balance out the difference is that NYU offers more competitive financial aid and scholarship programs, meaning that attending NYU may be more affordable than you think.
Another factor to consider when comparing the cost of attendance at Haverford and NYU is the cost of living. New York City, where NYU is located, is known for its high cost of living, which can significantly impact the overall cost of attending the university. On the other hand, Haverford is located in a suburban area, which may offer more affordable housing options for students.
It's also important to note that the cost of attendance at both universities may vary depending on the program of study. For example, some programs may require additional fees or materials, which could increase the overall cost of attendance. It's essential to research the specific program you're interested in and factor in any additional costs when comparing the cost of attending Haverford and NYU.
Admissions Requirements: What You Need to Know Before Applying
The admissions process is a crucial aspect of any student's college journey. To give you an idea of what to expect, let's look at the requirements for both universities. Haverford invited only 1,341 of the 4,429 applicants (an acceptance rate of 14%), while NYU admitted 13% of the 85,000 applications received. In terms of test scores, Haverford does not require any specific test, while NYU asks for either the SAT or ACT scores. Interviews are generally optional at Haverford and required at NYU.
It is important to note that admissions requirements can vary greatly between universities. Some schools may place more emphasis on test scores, while others may prioritize extracurricular activities or essays. Additionally, certain programs within a university may have their own specific requirements. It is crucial to thoroughly research the admissions requirements for each school you are considering and to reach out to admissions counselors with any questions or concerns.
Academic Programs Offered: A Detailed Comparison
Both universities offer a wide range of academic programs, but there are some notable differences. Haverford is a liberal arts college that boasts a close-knit community, with an average class size of 12 and a student-to-faculty ratio of 9:1. NYU, on the other hand, has numerous schools, institutes, and colleges under its umbrella, including a business school, medical school, and law school.
Furthermore, Haverford offers a unique academic program called the Tri-College Consortium, which allows students to take classes. This program provides students with access to a wider range of courses and resources. NYU, on the other hand, offers a global network of campuses, including locations in Abu Dhabi and Shanghai, providing students with opportunities to study abroad and gain international experience.
Another difference between the two universities is their approach to research. Haverford emphasizes undergraduate research, with opportunities for students to work closely with faculty members on research projects. NYU, on the other hand, is a major research university, with a focus on cutting-edge research in a variety of fields, including science, technology, and the arts.
Student Life: What to Expect at Haverford vs NYU
While both universities offer a unique campus experience, the student life at Haverford and NYU are on two different spectrums. Haverford College has a close-knit campus community with plenty of opportunities for personal growth; it offers around 145 student organizations, many of which are geared toward the arts and sciences. NYU, on the other hand, is located at the heart of one of the world's most vibrant cities, with access to legendary arts and culture, performing arts, museums and galleries, and sports and fitness.
Additionally, Haverford College has a strong emphasis on community service and social justice. The college has a dedicated Center for Peace and Global Citizenship, which offers various programs and initiatives to promote social responsibility and global awareness among students. On the other hand, NYU has a diverse student body with a wide range of interests and backgrounds. The university offers numerous opportunities for students to engage in cultural and social activities, including clubs and organizations that celebrate different cultures and identities.
Housing Options: Which University Has the Best Choices?
When it comes to student housing, both Haverford and NYU offer unique opportunities. Haverford has thirteen residence halls that house up to 98% of its students, with mandatory freshman and sophomore residencies. The majority of NYU's students also live in university housing, with options ranging from traditional dormitories to apartment-style living.
In addition to traditional dormitories and apartment-style living, NYU also offers themed housing options. These include floors dedicated to specific interests or identities, such as LGBTQ+ or wellness. This allows students to live with others who share similar passions and create a sense of community within their living space.
At Haverford, students have the option to live in special interest housing, which includes language houses and affinity housing. Language houses are designated for students who want to immerse themselves in a specific language and culture, while affinity housing is for students who share a common identity or interest. These options provide a unique living experience and allow students to connect with others who share similar passions.
Career Opportunities and Resources: How Haverford vs NYU Support Their Students
Both universities offer a wealth of resources for their students' professional growth. At Haverford, students have opportunities to access world-class career services with a dedicated Center for Career and Professional Advising. While at NYU, students enjoy exposure to some of the most dynamic, global, and professional networks in the world, with innovative career support tools, programs, and strategies.
Additionally, Haverford offers a unique program called the Haverford Innovations Program (HIP), which provides students with funding, mentorship, and resources to pursue their entrepreneurial ideas and turn them into successful ventures. NYU, on the other hand, has a strong emphasis on experiential learning, offering students opportunities to gain real-world experience through internships, co-ops, and other hands-on learning experiences. Both universities are committed to helping their students succeed in their chosen careers and provide a wide range of resources to support their professional growth.
Faculty and Student Ratio: Which University Offers More Personalized Attention?
As mentioned earlier, Haverford boasts a 9:1 student-to-faculty ratio, while NYU has an 8:1 ratio. This means that the classroom experience at both universities involves personalized attention from world-renowned professors.
However, it is important to note that the faculty and student ratio is not the only factor that determines personalized attention. Haverford, being a small liberal arts college, has a tight-knit community where students and professors interact on a daily basis. This allows for more one-on-one interactions and personalized attention outside of the classroom.
On the other hand, NYU being a large research university, offers a wider range of courses and research opportunities. This means that students have the chance to work closely with professors on cutting-edge research projects, which can also lead to personalized attention and mentorship.
Extracurricular Activities: The Options Available at Haverford vs. NYU
Both Haverford and NYU offer numerous extracurricular activities and opportunities for students. At Haverford, students can participate in a wide range of activities, including theater productions, athletic events, and numerous student-run clubs. At NYU, students can enjoy more outdoor activities, including hiking, skiing snowboarding, and rock climbing.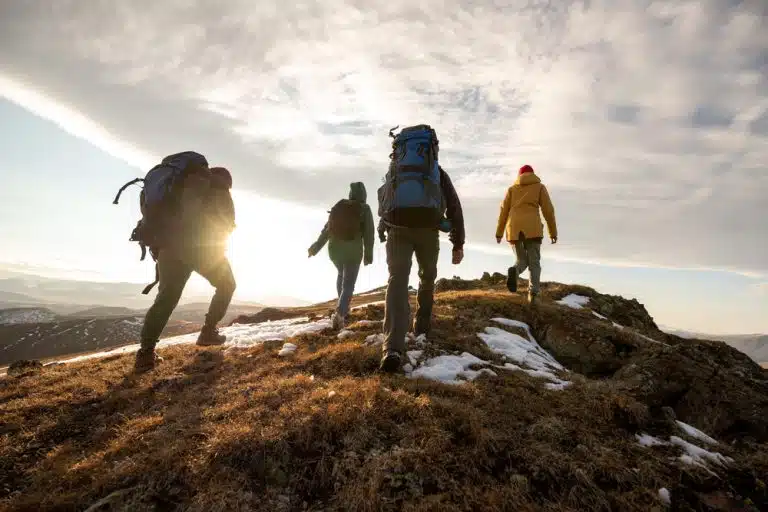 Additionally, Haverford offers a unique opportunity for students to participate in the Bi-Co Orchestra, which is a joint orchestra. This allows students to collaborate with musicians from another college and perform in various concerts throughout the year. NYU, on the other hand, has a strong emphasis on community service and offers various volunteer opportunities for students to get involved in the local community.
Athletics Programs: Comparing Sports Teams at Each University
Haverford is a Division III school, with 40 varsity sports teams for men and women. NYU competes in Division III for most sports and Division I for men's and women's fencing. Both universities have robust athletics programs that provide students with opportunities to compete in intercollegiate sports, intramural sports, and fitness programs.
At Haverford, the athletics program emphasizes the importance of balancing academics and athletics. The coaches work closely with student-athletes to ensure they are able to manage their time effectively and maintain good grades. Additionally, Haverford has a strong tradition of sportsmanship and fair play, which is reflected in the conduct of its athletes both on and off the field.
NYU's athletics program is known for its diversity and inclusivity. The university offers a wide range of sports teams, including some that are not typically found at other universities, such as Quidditch and ultimate frisbee. NYU also has a strong commitment to providing equal opportunities for male and female athletes, with both men's and women's teams receiving equal resources and support.
Alumni Network and Job Placement Rates: Which University Has a Stronger Network?
After graduation, alumni networks become an integral part of a student's life. While both universities have a proud alumni community, NYU's network is a bit larger and more extensive. According to the university website, NYU graduates pursue careers in various fields, with law, business, and the arts being the top industries they tend to gravitate toward. Reports show that 92% of NYU graduates are employed or enrolled in graduate school/or profession within six months of graduation.
On the other hand, the alumni network at Columbia University is known for its strong connections in the finance and consulting industries. Many graduates from Columbia's business school have gone on to work at top firms such as Goldman Sachs and McKinsey & Company. In addition, Columbia has a dedicated career center that provides students with resources and support to help them secure internships and job opportunities.
It's worth noting that while NYU may have a larger alumni network, Columbia's network is known for its tight-knit community and strong relationships among graduates. This can be particularly beneficial for students looking to break into competitive industries where networking is key.
Diversity and Inclusion Efforts on Campus: A Comparison Between Haverford vs NYU
Diversity and inclusion are intertwined within the academic and campus cultures at both universities. According to the US News and World Report, NYU has a student body that represents more than 130 countries. Haverford is not far behind, boasting an 82% diversity rate, with 39% of its students belonging to minority groups. Both universities prioritize building and sustaining inclusive and diverse communities that value and celebrate the different backgrounds, cultures, and experiences that make each student unique.
However, there are some differences in the approaches taken by the two universities. NYU has a larger budget for diversity and inclusion initiatives, which allows them to offer more resources and support for underrepresented students. Haverford, on the other hand, focuses on creating a more intimate and close-knit community, where students can engage in meaningful conversations and build relationships across different backgrounds. Despite these differences, both universities are committed to creating a welcoming and inclusive environment for all students.
Research Opportunities: The Research Programs Offered by Each University
Research opportunities are essential for student growth and advancement. At Haverford, Science Research Fellows conduct independent research during their senior year, while at NYU, undergraduate students have access to resources such as the College of Arts and Science Undergraduate Research Conference that allows them to showcase their research skills and abilities.
In conclusion, making a choice between Haverford and NYU can be a tough decision. However, by taking a closer look at the factors we have highlighted above, you can make an informed decision that fits your academic, cultural, and personal needs. Ultimately, both universities can offer you an amazing college experience.
Aside from the research programs mentioned above, Haverford also offers a variety of research opportunities in the humanities and social sciences. The Center for Peace and Global Citizenship provides funding for students to conduct research on issues related to social justice and global citizenship. Additionally, the Koshland Integrated Natural Sciences Center offers research opportunities in interdisciplinary fields such as environmental studies and neuroscience.
Similarly, NYU offers research opportunities beyond the College of Arts and Science. The Tandon School of Engineering provides undergraduate students with research opportunities in fields such as robotics and cybersecurity. The Stern School of Business also offers research opportunities for undergraduate students interested in finance and economics.