Haverford vs. Princeton: Which University is Right for You?
Choosing the right university to attend is one of the biggest decisions that you'll make in your life. There are a lot of factors to consider, from location and campus culture to academics and employment prospects. Haverford and Princeton are two prestigious institutions that are often compared to each other. While both universities offer an exceptional education, they differ in many aspects. In this article, we will compare Haverford vs. Princeton and examine other factors that will impact your education and experiences.
Location: Exploring the Differences Between Haverford and Princeton
The location of a university could impact your life in a number of ways. Princeton University is located in Princeton, New Jersey, a small town with a population of approximately 31,000 people. On the other hand, Haverford College is located in Haverford, Pennsylvania, a suburb of Philadelphia. Each school's location may impact the social life and activities available outside of school. Princeton is surrounded by nearby towns, making it easier to partake in entertainment away from campus. Meanwhile, Haverford's proximity to Philadelphia makes access to big city life easier.
Another factor to consider when comparing the locations of Haverford and Princeton is the climate. Princeton experiences all four seasons, with hot summers and cold winters. Haverford, on the other hand, has a more moderate climate with milder summers and winters. This could impact the types of outdoor activities available to students, as well as their overall comfort level on campus.
Additionally, the location of each school may impact the types of internship and job opportunities available to students. Princeton's proximity to New York City and Philadelphia provides easy access to major corporations and industries, while Haverford's location in the suburbs may offer more opportunities for local businesses and organizations. This could be a deciding factor for students who are looking to gain practical experience in their field of study while in college.
Academics: Haverford vs. Princeton
Both Haverford and Princeton are considered to be highly selective universities with rigorous academic programs. Haverford College is known for its liberal arts curriculum, which takes a multidisciplinary approach to education, while Princeton offers a broader array of majors in various faculties such as natural sciences, social sciences, and humanities, among others. Both universities have great research programs and resources that students can take advantage of. The academic program at Haverford is more self-directed, emphasizing independent studies and offering access to its consortium with Swarthmore and Bryn Mawr Colleges. On the other hand, Princeton students are required to complete course requirements to graduate.
Additionally, Haverford College has a unique Honor Code that emphasizes academic integrity and trust among students and faculty. This code allows for unproctored exams and take-home assignments, as well as a student-run judiciary system. Princeton also has an Honor Code, but it is not as extensive as Haverford's. Furthermore, both universities offer study abroad programs that allow students to gain international experience and broaden their perspectives. Haverford has partnerships with universities in over 50 countries, while Princeton has its own study abroad program in Beijing, China.
Campus Culture: Haverford vs. Princeton
The campus culture at both institutions differ, and it mostly depends on the size of the school. The student population at Haverford is much smaller, with about 1,300 enrolled students, providing an opportunity for a more close-knit community. Meanwhile, Princeton is significantly larger. Its population is just shy of 8,000, with a wider variety of social, cultural, and neuromuscular activities available to students. Both institutions are known to be very friendly and welcoming, having excellent student organizations, clubs, and opportunities for students to get involved in extracurricular activities.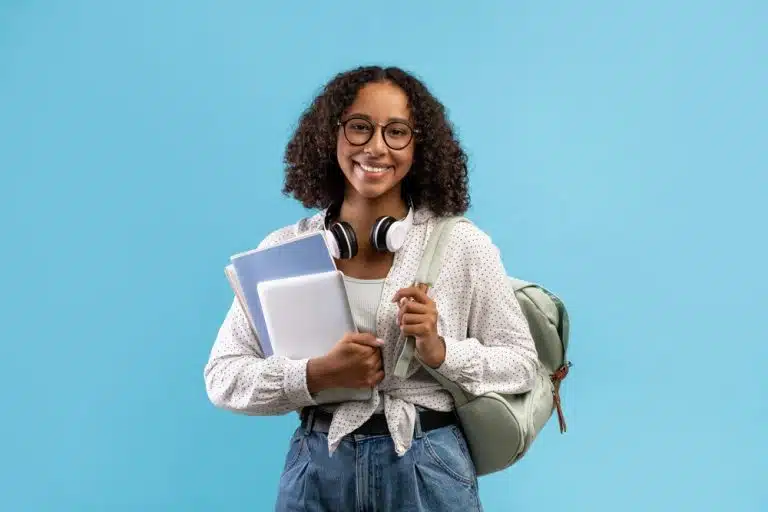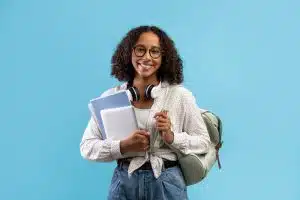 However, despite the differences in size, both Haverford and Princeton have a strong commitment to academic excellence. Haverford is known for its rigorous academic program, with a focus on critical thinking and intellectual inquiry.
Princeton, on the other hand, is renowned for its research opportunities and world-class faculty. Both institutions offer a wide range of majors and minors, allowing students to explore their interests and passions. Additionally, both schools have a strong sense of community, with faculty and staff who are dedicated to supporting students both academically and personally.
Admissions: Haverford vs. Princeton
Applying to either Haverford or Princeton requires submitting a standardized application with relevant documents, including academic transcripts, test scores, personal essays, and letters of recommendation. The process for applying can be found on each institution's respective websites. Princeton typically has a lower acceptance rate than Haverford, but both schools are highly selective, and academic and personal achievements are considered when assessing applicants.
It is important to note that both Haverford and Princeton offer need-blind admissions policies, meaning that an applicant's financial need is not taken into consideration during the admissions process. However, both schools do offer generous financial aid packages to admitted students who demonstrate financial need. Additionally, both institutions have a commitment to diversity and seek to enroll students from a wide range of backgrounds and experiences.
Scholarships and Financial Aid: Haverford vs. Princeton
The cost of attending either Haverford or Princeton can be high, but both schools offer financial aid and scholarships to ease the financial burden on students. Financial aid is based on need and merit and is awarded to both undergraduate and graduate students. It is advised that students research all possible scholarship and financial aid options offered by the universities and outside sources to obtain financial assistance.
One important thing to keep in mind when applying for scholarships and financial aid is to pay attention to deadlines. Many scholarships and financial aid programs have strict deadlines for application submission, and missing these deadlines can result in missed opportunities for funding. Students should make sure to keep track of all deadlines and submit their applications well in advance to avoid missing out on potential funding.
Additionally, students should consider reaching out to their academic departments or professors for potential funding opportunities. Many departments offer scholarships or research grants to students who are pursuing specific fields of study. Students should also consider applying for internships or part-time jobs on campus, as these can provide valuable work experience and financial assistance.
Athletics: Haverford vs. Princeton
Haverford College and Princeton University both have excellent athletic programs. Princeton is a Division I university with formal varsity intercollegiate teams across several sports, making it crucial for dedicated athletes. Haverford, meanwhile, competes in the Division III league, where student athletes can balance their studies and athletics. However, both schools have great fitness facilities for students, including gyms and recreational centers.
Additionally, both Haverford and Princeton offer a variety of intramural sports for students who want to participate in a more casual setting. These sports range from traditional team sports like basketball and soccer to unique activities like quidditch and ultimate frisbee. Intramural sports provide a great opportunity for students to stay active and socialize with their peers outside of the classroom.
Alumni Network: Haverford vs. Princeton
Attending a prestigious university can open many doors for students after graduation. Haverford and Princeton have extensive alumni networks that connect students to potential employers, internships, and fellow alumni. Princeton's alumni network is more well-known across various industries, but Haverford's dedication to the liberal arts establishes a broad range of career prospects.
One of the advantages of having a strong alumni network is the ability to tap into the experiences and knowledge of those who have gone before you. Both Haverford and Princeton offer mentorship programs that allow students to connect with alumni in their field of interest. These programs can provide valuable insights into the industry and potential job opportunities.
In addition to career opportunities, alumni networks can also provide a sense of community and support for graduates. Haverford and Princeton both have active alumni associations that organize events and activities for alumni to connect with each other. These events can range from professional networking events to social gatherings, and can be a great way for graduates to stay connected to their alma mater and each other.
Housing and Dining: Haverford vs. Princeton
Both universities have on-campus living and dining experiences. The housing and accommodation provided by Haverford are more traditional, with dormitory-style housing being the primary option. On the other hand, Princeton offers a broader range of housing, including apartment-style residences catering to different needs and comfort levels. Both universities have strict policies concerning room and board, guaranteeing a comfortable and secure environment for students to live and study in.
Additionally, both universities offer a variety of dining options for students. Haverford has a central dining hall that serves three meals a day, with a focus on healthy and sustainable food options. On the other hand, Princeton has multiple dining halls and cafes spread throughout the campus, offering a wider range of cuisines and dining experiences. Both universities also have options for students with dietary restrictions or preferences, ensuring that all students have access to nutritious and satisfying meals.
Campus Resources: Exploring the Libraries, Labs, and Other Facilities Available to Students at Haverford and Princeton.
Both Haverford and Princeton provide excellent resources and facilities for students to pursue their academic goals. Libraries, labs, and other facilities are state-of-the-art and well-staffed. At Haverford, students have access to the Tri-College Consortium with Swarthmore and Bryn Mawr Colleges, enhancing academic resources and opportunities. Haverford also has an honors academic program that provides research opportunities to qualified undergraduates. Princeton, meanwhile, is recognized for its various research facilities and programs, including but not limited to the Princeton Plasma Physics Laboratory and the Institute for Advanced Study.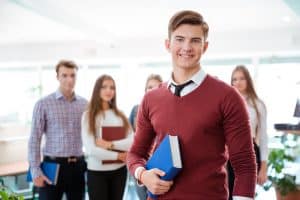 Additionally, both Haverford and Princeton offer a wide range of extracurricular activities and clubs for students to get involved in. Haverford has over 145 student-run organizations, including a student-run radio station and a community service group. Princeton has over 300 student organizations, including a debate team and a student-run theater group. These extracurricular activities allow students to explore their interests outside of the classroom and develop leadership and teamwork skills.
Faculty: A Comparison of the Professors at Haverford and Princeton
Both institutions have excellent faculty resources, with experts in their respective fields teaching courses. Haverford promotes smaller classroom settings, allowing professors to provide hands-on attention to students. Princeton offers a similar standard but a wider variety of faculty expertise. Both faculties are motivated to provide the best learning experience possible for students.
However, there is a notable difference in the teaching styles of the professors at Haverford and Princeton. Haverford professors tend to focus more on discussion-based teaching, encouraging students to participate actively in class.
On the other hand, Princeton professors tend to rely more on lectures and presentations, providing students with a comprehensive understanding of the subject matter. Despite these differences, both institutions have highly qualified and dedicated faculty members who are committed to helping students achieve their academic goals.
Research Opportunities: Discovering Potential Research Opportunities for Students at Haverford and Princeton.
Haverford and Princeton are home to various research programs, projects, and institutes. Students can take advantage of this by participating in research as undergraduates and helping unravel complex global issues. Both schools offer students the chance to engage with research, whether it's through academic departments, independent studies, or summer programs. This provides students with great exposure and experience, instrumental in shaping their academic profile.
At Haverford, students can participate in research through the KINSC (Koshland Integrated Natural Sciences Center), which houses state-of-the-art research facilities and equipment. The center also offers research opportunities in various fields, including biology, chemistry, physics, and environmental studies. Additionally, Haverford's Center for Peace and Global Citizenship provides funding for students to conduct research on social justice issues around the world.
Similarly, Princeton offers research opportunities through its various research centers and institutes, such as the Princeton Environmental Institute and the Andlinger Center for Energy and the Environment. Students can also participate in research through the Princeton Research Day, an annual event that showcases undergraduate and graduate research across all disciplines. These research opportunities not only provide students with hands-on experience but also allow them to contribute to cutting-edge research in their respective fields.
Student Organizations: Examining the Range of Clubs and Activities Available to Students on Campus.
Haverford College and Princeton University have a variety of clubs, organizations, and activities available to students. From academic clubs to sports clubs and cultural groups, students have numerous opportunities to connect on campus.
Haverford has over 145 student-led clubs and organizations, while Princeton has over 300 officially recognized groups. This provides students with enough options to find interests and passions they can pursue outside their academic life.
Additionally, both Haverford and Princeton offer opportunities for students to create their own clubs and organizations. This allows students to take initiative and create a community around a shared interest or cause.
Diversity and Inclusion: A Look at How Both Universities Approach Diversity on Campus.
Both Haverford College and Princeton University are committed to promoting diversity, inclusion, and equity. Both institutions encourage an unbiased environment to create an environment that values and respects everyone. Haverford has various initiatives to promote diversity, such as faculty training and mentorship programs. Princeton emphasizes their commitment to diversity with programs and initiatives such as the Carl A. Fields Center for Equality and Cultural Understanding and Pride month events. Both institutions have a strong focus on diversity, which can enhance students' educational and personal experiences.
In addition to these initiatives, both universities also prioritize creating a diverse student body. Haverford College has a need-blind admission policy, which means that students are admitted regardless of their ability to pay. This policy ensures that students from all socioeconomic backgrounds have the opportunity to attend the college.
Similarly, Princeton University has a need-blind admission policy and actively recruits students from underrepresented backgrounds through programs such as the Princeton University Preparatory Program. Both institutions create a more inclusive and welcoming environment for all students by prioritizing diversity in their student body.
Future Prospects: Considering Future Employment Opportunities After Graduating from Haverford or Princeton.
Haverford College and Princeton University both have a high employment rate among graduates with most students obtaining positions in their respective fields within the first year of graduation. Princeton alumni have pursued various careers including but not limited to academia, law, medicine, business, and the arts. Haverford alumni have excelled in various fields, especially law, education, finance, and healthcare. Attending either Haverford or Princeton provides opportunities to graduates who are recognized as top-tier candidates in their fields due to name recognition alone.
Furthermore, both Haverford and Princeton offer their students and alumni extensive career services. These services include career counseling, job search assistance, resume and cover letter reviews, and networking events. The career centers at both institutions also have strong connections with employers in various industries, providing students with access to exclusive job opportunities.
Another advantage of attending Haverford or Princeton is participating in research and internships. Both institutions have strong research programs and partnerships with leading organizations in various fields. Students have the chance to work alongside renowned researchers and professionals, gaining valuable experience and skills that are highly sought after by employers.
Conclusion: Making a Decision Between Haverford or Princeton Based on Your Needs, Goals, and Preferences.
The decision to attend either Haverford College or Princeton University ultimately needs to be based on your individual needs, goals, and preferences. Both institutions offer excellent academic programs, extensive resources, and provide ample opportunities for students to excel. Making the right decision comes down to examining all the factors that are important to you, including location, campus culture, cost, and major fields of interest. Considering all this will guide you towards the best choice for your education and future success.
It is also important to consider each institution's extracurricular activities and opportunities. Haverford College strongly emphasizes community service and social justice, with many student-led organizations dedicated to these causes. On the other hand, Princeton University has a thriving arts scene and offers many opportunities for students to get involved in music, theater, and visual arts. These extracurricular activities can greatly enhance your college experience and should be considered.