Haverford vs. Yale: A Comprehensive Look at Two Elite Universities
Welcome to our in-depth analysis of Haverford College and Yale University, two of the most prestigious institutions of higher education in the United States. This article will compare Haverford vs. Yale based on their academic programs, campus resources, student life, and more to help you decide which is best.
Introduction: The Value of a College Degree
Before we dive into the specifics of Haverford and Yale, it's important to consider the value of a college degree in general. While there is no denying that higher education is expensive, studies have consistently shown that earning a college degree leads to higher lifetime earnings and greater career opportunities. According to the Bureau of Labor Statistics, individuals with bachelor's degrees earn over $25,000 more per year on average than those with only a high school diploma. Additionally, college graduates tend to experience lower unemployment rates than those without a degree, making a college education a wise investment in your future.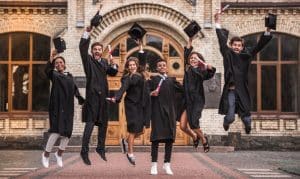 Furthermore, a college education provides opportunities for personal growth and development. College students are exposed to diverse perspectives and ideas, which can broaden their understanding of the world and help them develop critical thinking skills.
Haverford and Yale: A Brief Overview
Haverford College is a private liberal arts college located in Haverford, Pennsylvania, just outside of Philadelphia. Founded in 1833, Haverford is known for its rigorous academic programs, intimate class sizes, and commitment to Quaker values such as social justice and community service.
Yale University, on the other hand, is a private Ivy League research university located in New Haven, Connecticut. Founded in 1701, Yale is renowned for its academic excellence, distinguished faculty, and unparalleled resources for research and scholarship.
Despite their differences, both Haverford and Yale share a commitment to providing their students with a well-rounded education that prepares them for success in their chosen fields. Haverford's emphasis on community service and social justice aligns with Yale's mission to educate leaders who make a positive impact on the world. Both institutions also offer a wide range of extracurricular activities, from sports teams to student-run organizations, that allow students to explore their interests and develop leadership skills outside of the classroom.
Campus Life: Haverford vs. Yale
One of the most significant factors in deciding which college to attend is campus life. At Haverford, students live on campus in one of the school's twelve residence halls or apartment-style houses. Dorm rooms are typically doubles, although singles and triples are also available. Haverford's dining program offers plenty of options for students, with multiple dining halls, cafes, and food trucks scattered across campus.
Yale, meanwhile, offers a wider range of housing options, including traditional dorms, apartments, and residential colleges. The residential college system divides students into smaller communities within the larger university, offering them opportunities to form tight-knit relationships with their peers and faculty members.
Both Haverford and Yale boast impressive extracurricular activities, with dozens of student organizations, clubs, and athletic teams for students to get involved in. At Haverford, students can participate in everything from a capella groups to social justice clubs, while Yale offers over 400 student organizations, including the debate team, improv comedy group, and cycling club.
Additionally, Haverford offers a unique program called the Center for Peace and Global Citizenship, which provides students with opportunities to engage in community service and social justice work both locally and globally. Students can participate in service trips to countries such as Nicaragua and South Africa, or work with local organizations in Philadelphia.
At Yale, students can take advantage of the university's extensive research opportunities. The university is home to numerous research centers and institutes, including the Yale Center for Environmental Law and Policy and the Yale Center for the Study of Globalization. Students can work with faculty members on research projects or conduct their own independent research.
Academic Programs: Haverford vs. Yale
When it comes to academics, both Haverford and Yale have a lot to offer. Haverford is known for its rigorous liberal arts program, where students are encouraged to explore a variety of academic disciplines before choosing a major. The school offers 29 majors and 31 minors, including popular programs in Biology, Political Science, and Psychology.
At Yale, students can choose from over 80 majors, ranging from American Studies to Women's, Gender, and Sexuality Studies. The university's pre-professional programs, including those in law, medicine, and business, are particularly well-regarded.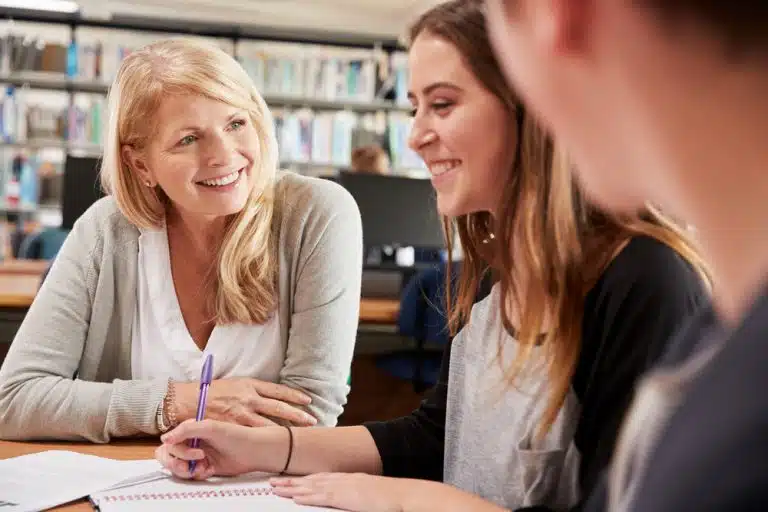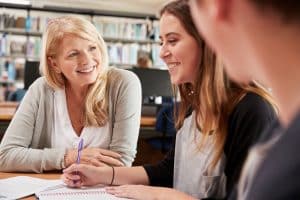 In addition to the wide range of majors and minors offered at Haverford and Yale, both schools also provide opportunities for students to pursue interdisciplinary studies.
Admissions Criteria: Haverford vs. Yale
Admission to Haverford and Yale is highly competitive, with both schools receiving thousands of applications each year. At Haverford, admissions officers look for strong academic performance, with an emphasis on challenging coursework and intellectual curiosity. The school also values extracurricular involvement, community service, and leadership skills.
Yale has similarly high standards for applicants, with a focus on academic excellence, demonstrated leadership, and a strong commitment to extracurricular activities. The university also takes into consideration factors such as diversity, socio-economic background, and an applicant's personal achievements and experiences.
Additionally, both Haverford and Yale consider an applicant's essays and letters of recommendation as important components of the admissions process. These documents provide insight into an applicant's character, personality, and potential fit within the school's community. Admissions officers also take into account an applicant's demonstrated interest in the school, such as attending information sessions or visiting the campus.
Student Body Diversity: Race, Ethnicity, Gender, and Socioeconomic Status
Both Haverford and Yale are committed to creating diverse and inclusive communities, with student bodies that reflect a broad range of backgrounds, experiences, and perspectives. According to the most recent data, Haverford's student body is composed of 47% students of color and 14% international students. Yale's student body is similarly diverse, with students representing over 120 countries and a wide range of racial, ethnic, and socio-economic backgrounds.
In addition to racial and ethnic diversity, both Haverford and Yale prioritize gender inclusivity. Haverford has a gender ratio of 50:50, with an equal number of male and female students. Yale has a slightly higher percentage of female students, at 51%. Both schools also have resources and support systems in place for LGBTQ+ students.
Furthermore, both Haverford and Yale are committed to providing access to higher education for students from all socioeconomic backgrounds. Haverford meets 100% of demonstrated financial need for all admitted students, and Yale has a need-blind admissions policy for domestic students and meets 100% of demonstrated financial need for all admitted students, regardless of citizenship status.
Career Outcomes: Job Placement Rates, Starting Salaries, and Alumni Networks
One of the primary goals of attending college is to prepare for a successful career. Both Haverford and Yale have excellent track records when it comes to career outcomes, with graduates going on to successful careers across a range of industries and professions.
At Haverford, over 90% of graduates are either employed or enrolled in graduate school within six months of graduation. The school's Career and Professional Development Office offers a wide range of resources and support services to help students prepare for life after college.
Similarly, Yale graduates enjoy impressive career outcomes. According to the university, over 85% of graduates are employed or enrolled in further education within six months of graduation. Yale's extensive alumni network includes influential leaders and prominent figures in politics, business, the arts, and more.
Furthermore, both Haverford and Yale have strong internship programs that provide students with valuable hands-on experience in their chosen fields. These internships often lead to job offers upon graduation, as employers recognize the value of real-world experience.
In addition, both schools offer extensive career counseling and networking opportunities to help students connect with alumni and potential employers. These resources can be invaluable in securing internships, jobs, and other career opportunities.
Campus Resources: Haverford vs. Yale
Both Haverford and Yale offer extensive resources to their students to support their academic and personal well-being. The Haverford College Library system includes over 800,000 volumes and features extensive Humanities, Social Sciences, and Natural Sciences collections. The school's health and wellness center offers a wide range of services, including counseling, medical care, and health education programs.
Yale's libraries are even more impressive, with over 15 million volumes in total across the university's many libraries and archives. The school's health center provides comprehensive medical care, including mental health services and a sexual assault response and prevention program.
In addition to these resources, both Haverford and Yale offer career services to help students prepare for life after graduation. Haverford's Center for Career and Professional Advising provides students with career counseling, job and internship search assistance, and networking opportunities with alumni. Yale's Office of Career Strategy offers similar services, workshops, and events to help students explore different career paths and develop professional skills.
Athletics: Haverford vs. Yale
For many students, athletics is an essential part of the college experience. At Haverford, sports teams compete in Division III, with the school sponsoring 23 varsity sports teams, including cross country, basketball, soccer, and fencing. Conversely, Yale has a more robust athletics program, with 35 varsity sports teams competing in Division I. The university's most notable athletic programs include its nationally ranked football team and its storied crew program.
Despite the differences in the number of sports teams and divisions, Haverford and Yale prioritize their student-athlete's academic success. Haverford's athletic department boasts a 98% graduation rate for its student-athletes, while Yale's student-athletes have an average GPA of 3.49. Both schools also offer extensive support services for their athletes, including academic advising, tutoring, and study halls.
Another notable difference between the two schools' athletics programs is the level of fan support. Haverford's small size and Division III status mean that its sports teams often have a smaller fan base, with games drawing mostly students and faculty. On the other hand, Yale has a large and passionate fan base, with its football games drawing crowds of over 60,000 people and its basketball games often selling out.
Campus Locations & Surrounding Areas: Haverford vs. Yale
Finally, it's essential to consider the locations of Haverford and Yale and the surrounding areas.
Haverford is located in a suburban neighborhood just outside Philadelphia, offering students easy access to the city's cultural and historical attractions. The campus is beautiful, with stately brick buildings and expansive green spaces.
On the other hand, Yale is located in New Haven, a mid-sized urban center in southern Connecticut. New Haven offers a vibrant downtown area with plenty of shops, restaurants, and cultural attractions, giving students easy access to a wide range of experiences and opportunities outside the classroom.
It's worth noting that while Haverford is located in a suburban area, it's still within close proximity to other colleges and universities. This allows students to take classes at nearby institutions and participate in joint programs and events. Additionally, Haverford is just a short drive away from Valley Forge National Historical Park, a popular destination for hiking and exploring the outdoors.
Tuition & Financial Aid Options
When it comes to paying for college, both Haverford and Yale are expensive options, with tuition, room, and board costing over $70,000 per year. However, both schools offer generous financial aid packages to help offset these costs. According to the most recent data, Haverford meets 100% of demonstrated financial need for all admitted students, while Yale meets 100% of demonstrated financial need for all domestic students.
It is important to note that financial aid packages at both Haverford and Yale are need-based, meaning that they are awarded based on a family's financial situation. This means that families with higher incomes may receive less aid than those with lower incomes. However, both schools also offer merit-based scholarships and awards for exceptional academic achievement and extracurricular involvement.
In addition to financial aid, both Haverford and Yale offer work-study programs to help students earn money to pay for college expenses. These programs provide on-campus job opportunities for students, allowing them to gain valuable work experience while also earning money to help cover their costs of attendance.
The Bottom Line: Which School is Right for You?
Choosing between Haverford and Yale is no easy task; ultimately, the decision depends on your interests, goals, and priorities. If you are looking for a close-knit community that values social justice and community service, Haverford may be your choice. Yale might be the better option if you are interested in pursuing a career in law, medicine, or business and want access to top-tier resources and research opportunities.
Regardless of your chosen school, both Haverford and Yale offer exceptional academic programs, supportive communities, and personal and professional growth opportunities. We hope this article has provided you with the information you need to make an informed decision about your college education.
It is important to note that both Haverford and Yale have unique campus cultures and traditions. Haverford is known for its honor code, which emphasizes trust and respect among students, while Yale is famous for its secret societies and Ivy League sports teams. Consider what type of campus environment you would thrive in when deciding.
Additionally, both schools have strong alumni networks that can provide valuable connections and career opportunities after graduation. Research the alumni networks of each school and consider how they may benefit you in your future career endeavors.