Tips for Applying to College
Best tips for applying to college
Want to know the best tips for applying to college? Although the college application process can be difficult and time-consuming, with the proper planning and assistance, it is unquestionably manageable.
Many students find the college application process to be a little stressful, but it can be made much more bearable by breaking it down into smaller pieces and tackling it one step at a time.
The decision of which colleges to apply to, the completion of applications, the writing of essays, the submission of test results and other necessary materials, and managing deadlines are just a few of the difficulties that students may have during the college application process.
Additional factors like financial limitations, geographic location, and personal preferences may also complicate the decision-making process.
However, there are numerous tools, such as guidance counselors, college admissions officers, and internet resources, that can assist kids in navigating the college application process.
Students can effectively apply to college and improve their chances of being admitted to the universities of their choice by seeking out support and guidance from these resources and by staying organized, focused, and proactive throughout the process.
There are various actions you may take while applying to colleges to streamline the process and improve your chances of admission. AdmissionSight listed some of the best tips for applying to college: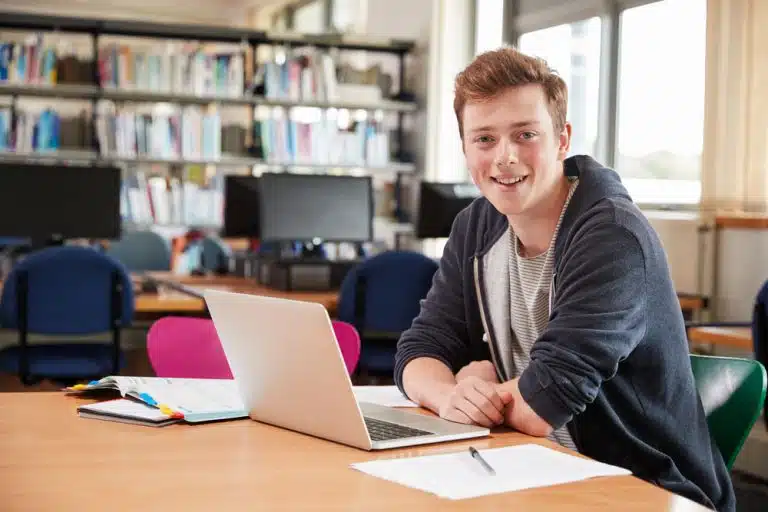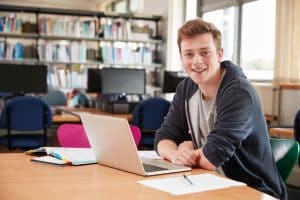 Start early: Get started as soon as you can. The application procedure should get started as soon as possible. Give yourself enough time to finish each step and make sure you are aware of the application deadlines.
Research: Find out more about the universities you're interested in. To determine whether a school is a good fit for you, look at its admission standards, programs, and campus life.
Establish a solid academic record: The admissions procedure takes into account your academic record. Throughout high school, be sure to enroll in demanding classes and maintain a solid GPA.
Extracurricular activities: Engage in extracurricular activities that interest you and allow you to display your talents. Sports, clubs, volunteer work, and other activities are examples of this.
Standardized exams: Take the SAT or ACT early enough to allow for retakes if necessary. Further exams or topic tests may be required by some colleges.
Personal essay: In your personal essay, you can highlight your characteristics and discuss why the institution would be a good fit for you. Spend some time writing a solid, well-written, and persuasive essay.
Recommendations: Request endorsement letters from your instructors or other people who are familiar with you. These ought to be individuals who can attest to your moral character and academic prowess.
Submit applications to several schools: Don't restrict yourself to one. Apply to a variety of schools, such as safety schools, and reach schools, that you are interested in.
Financial aid: To help pay for education, research your alternatives for financial aid, such as grants and scholarships. Make sure you know how to apply for financial aid and that you don't miss any deadlines.
Follow up: After submitting your applications, get in touch with the institutions to make sure they received everything and to address any queries they may have.
Tips for applying to college scholarships
What are the tips for applying to college scholarships? A wonderful option to assist with financing your education is to apply for college scholarships. Here are some tips for applying to college scholarships:
Get started early: Because many scholarship deadlines are early, it's critical to start your search and application process as soon as you can. This will allow you the time to investigate the various scholarships, compile all required paperwork, and create a compelling application.
Research available scholarships: Investigate the scholarships that are available. Students can apply for a range of scholarships, from merit-based awards to those based on needs, interests, hobbies, and extracurricular activities. Find out which scholarships are available by doing some research.
Read the requirements carefully: Before applying, make sure you have read and comprehended the guidelines for each award. Specific eligibility requirements for some scholarships could include a particular GPA or academic discipline. Before applying, confirm that you meet all the prerequisites.
Prioritize quality over quantity: As opposed to submitting as many scholarship applications as you can, prioritize quality over quantity. Spend time carefully picking out scholarships that fit your goals and interests, and try to make a strong application for each one.
Be mindful of due dates: Keep track of the deadlines for applying for each scholarship, and make sure you send your application in on time. Applications submitted after the deadline or in part will not be reviewed.
Emphasize your strengths: When completing your application, be sure to mention your accomplishments and strengths. Your academic success, extracurricular activities, volunteer work, and professional experience may all be considered.
Check for problems before submitting your application: Before submitting your application, double-check it for grammatical and spelling errors. You might also wish to ask a friend or member of your family to read it over for you.
Follow up: Don't be hesitant to contact the scholarship committee again after completing your application. This shows how interested and excited you are, which could increase your chances of being chosen.
By following these tips for applying to college scholarships, you can increase your chances of receiving college scholarships to help pay for your education.
Tips for applying to college after a gap year
Here are some tips for applying to college after a gap year. Remember to keep the following  in mind:
Reflect on your gap year experiences: Consider what you learned, how it affected you, and how it connects to your future academic and professional aspirations. Take some time to consider what you learned during your gap year. You can use this to better express your experiences in interview questions and application essays.
Update your resume: Be sure to include any pertinent experiences you had during your gap year on your resume, including any volunteer work, internships, or travel. Emphasize any qualifications or achievements that can be pertinent to your chosen field of study.
Get in touch with your academic references: If you took a year off between high school and college, you might want to get in touch with mentors or teachers who can provide letters of recommendation for you. Keep in touch with them and tell them what you're doing and what you've learned during your gap year.
Investigate the application process: Be sure you are aware of the deadlines, prerequisites, and application process for the universities you are considering. To learn more about what admissions staff are looking for in applications, you might want to get in touch with them or attend online information sessions.
Take care of any academic gaps you may have: If you took a gap year, your academic record may contain a gap. Be prepared to discuss this gap and how it has helped you become a better person and more college-ready.
Be ready to explain your reasons for having a gap year: Be ready to discuss your reasons for taking a gap year and what you learned from the experience if you're asked about it in interviews or essays.
Highlight your college readiness: Utilize your application documents to show that you are college-ready. Emphasize your academic successes, pertinent experiences, and any other characteristics that show you have what it takes to flourish in a collegiate setting.
You may maximize your gap-year experiences and effectively navigate the college application process by paying attention to the advice provided here.
You may now require assistance enrolling in the college of your choice now that you are aware of the tips for applying to college. Your test scores, extracurricular involvement, and essays all have a big impact on your chances of getting into the college of your choice.
With AdmissionSight, our college admission experts will provide the necessary guidance every step of the way. You can get assistance to make sure you get into the college of your choice.
In order to help you plan your entire college career and make sure you get accepted to the college of your choice, AdmissionSight will evaluate your academic and extracurricular profile and give you a roadmap.
We will also be able to help you maintain your academic direction and competence so that you won't simply rely on athletic scholarships.
AdmissionSight is the world's leading ivy league and college admission consulting company. You may acquire all the necessary advice from the team by making an appointment. Book your consultation today!