How Big Is Harvard University?
Is Harvard A Large Campus?
To justify how big is Harvard University, it occupies approximately 5,000 acres in Massachusetts, with three main campuses and other holdings. There are also academic centers in other parts of the United States and other countries. This answers the query "Is Harvard a large campus?"
"Large" colleges have over 15,000 students. There are several public colleges that are among the largest, but there are also a number of private colleges that are among the largest. Large colleges include the majority of the University of California campuses, the University of Southern California, Harvard University, Ohio State University, and others.
The city of Cambridge is home to many prestigious graduate schools in addition to Harvard College. Located in the Longwood Medical Area of Boston are the Harvard Medical School, the Harvard School of Public Health, the Harvard School of Dental Medicine, and other related facilities.
In the neighborhood of Allston can be found the Harvard Business School as well as numerous athletic facilities. Allston is also the location where the University will be expanding its campus over the next few decades to meet the demands of its academic and research programs.
The University's Science and Engineering Complex, which just recently opened, will be part of this expansion, as will new housing, shopping, and arts and performance spaces.
More than six hundred buildings of varying sizes and characteristics are dispersed across a large geographic area, and the University owns and operates all of these buildings. They encompass an area that is greater than 25 million square feet in gross area.
The physical plant provides living space for students and faculty, research facilities to advance the base of knowledge, classroom and library spaces for the dissemination of knowledge, and space for administrative and support services. These spaces can be found throughout the campus.
The majority of the first-year students' meals are served in Annenberg Hall, which is located adjacent to the Harvard Yard. Their residence halls feature shared suites. You'll get to know the other new students while engaging in a wide-ranging conversation at this gathering spot. In addition, you will interact with other first-year students during many activities that have been planned specifically for you.
At the conclusion of your first year at Harvard, you will be assigned to one of the university's 12 academic "Houses." At Harvard College, the undergraduate experience is built upon the foundation that is provided by the Houses. A total of 98 percent of all undergraduates call one of the twelve residential Houses their home during their time at the university.
If you wonder how big is Harvard University's housing, each House has the capacity to house between 350 and 500 students and contributes to the development of a tight-knit community within the larger context of the University.
What Is the Area Around Harvard Like?
On any given day, if you take a stroll through the tree-lined streets and cobblestone sidewalks of Cambridge, you will find yourself immersed in a vibrant, fascinating world where a variety of languages are being spoken.
So, what is the area around Harvard like? When you leave the inner commercial area of the Square, you will find historic homes with architectural significance as well as plenty of green space that is dotted with rabbits. Because there is such a limited supply of homes on the market and the prices continue to soar, it is safe to say that very few people are purchasing real estate in the Harvard Square area.
Despite this, there are still a significant number of people living in rented housing in the area. These people were drawn there because of the area's close proximity to a number of universities and large companies, as well as the ease with which they could commute to downtown Boston. (The Red Line operates very smoothly most of the time… until it doesn't.)
In some respects, Harvard Square can be thought of as Cambridge's equivalent to Disney World. Everything is glistening and exquisitely priced, and there is a constant hum of activity and excitement. But then you'll come across a string of empty storefronts that look like Space Mountain has been closed down for maintenance, and you'll realize that the neighborhood has taken a different path from the Cambridge it was in fifty years ago to the Cambridge it is today.
After your journey in Harvard Square, one of the most important intersections in the world, see more of how big is Harvard University's neighborhood as you make your way to Central Square. It is home to restaurants serving food from every imaginable cultural background.
You can get a glimpse of what Boston was like during the Revolutionary War by walking the Freedom Trail and exploring the cobblestone lanes of Beacon Hill. Alternatively, you can explore the posh shops on Newbury Street and the lively downtown area of the city.
What you'll find instead is a city made up of neighborhoods, each of which possesses a personality and allure all its own. Of course, in addition to being home to some of the most well-known institutions in the United States, Boston is also known as the location of the Museum of Fine Arts, the Boston Symphony Orchestra, and the Museum of Science.
If you want to get away from it all, you can easily reach the beaches of Cape Cod, the peaceful solitude of Maine, the mountains of New Hampshire and Vermont, and many of the charming New England coastal towns.
Which would you prefer: a night of hot funk or cool jazz? Which should you see: the symphony or the Red Sox?  A beverage brewed at home or a cup of herbal tea?  Whatever it is that brings you joy, you can find it in Boston. The city is home to everything from four-star bistros to neighborhood restaurants, the American Repertory Theater to Fenway Park, the Boston Pops to a hole-in-the-wall nightclub.
Boston is not only a cosmopolitan and sophisticated city but also a university town, which means it has great bars and places to eat at affordable prices. The city is famous for its exciting nightlife. There is so much going on thus the most difficult decision you will have to make is what it is that you want to do.
How Many People Apply to Harvard in A Year?
In 2016, Harvard University received a record-breaking number of applications for its first-year program: 39,044. Although 34,295 is closer to being the average, there was a rise of 5% from the previous year to this one. Despite this, the school has an acceptance rate of only 5%, which means that there are 2,020 students who have received acceptance letters.
There are 1,410 students who choose to attend Harvard, which represents a high enrollment rate of 70 percent of all applicants.
Between the years 2020 and 2021, there was a sizable increase in the total number of applicants to Harvard. The number of applications received in 2022 increased by 5,435 (or 7 percent), reaching 61,220. This shows the answer to "How big is Harvard University's admissions?" The pandemic and the fact that many universities have moved toward a test-optional policy are likely to blame for the growth patterns observed at many prestigious universities.
The following table provides information regarding the number of applications received for classes 2024-2026 and see about how many people apply to Harvard in a year:
| | | | |
| --- | --- | --- | --- |
| Class | Applications Received | Accepted Students | Acceptance Rate |
| 2026 | 61,220 | 1,954 | 3.20% |
| 2025 | 57,435 | 1,968 | 3.40% |
| 2024 | 40,248 | 1,980 | 4.90% |
What Is Harvard's Acceptance Rate?
The name Harvard University will undoubtedly come up more than once during a search for the most prestigious educational institutions in the world.
The word "Harvard" is virtually interchangeable with "high-quality education," "state-of-the-art facilities," "world-renowned faculty," "excellent research output," and a host of other positive attributes. A great number of students have the ambition to attend this illustrious school, and they are always searching for the answer on how to get into Harvard University.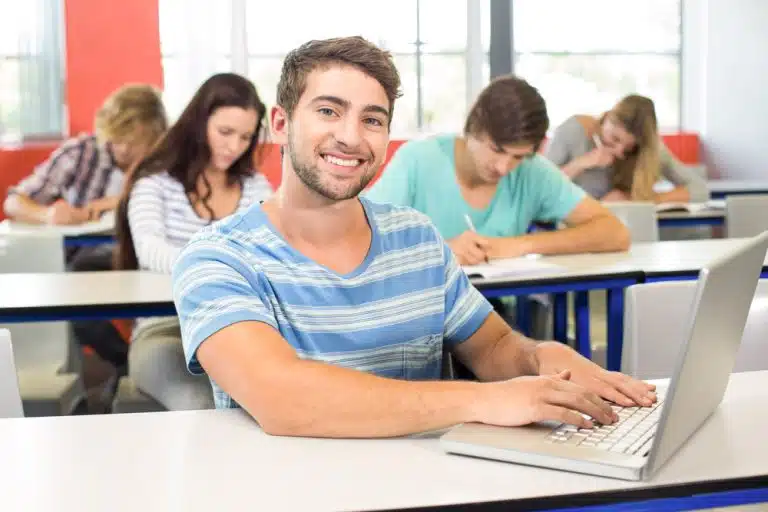 Only 1,954 applicants out of a total application pool of an all-time high 61,220 were selected for admission into the class of 2026. This translates to an acceptance rate that is 3.19 percent, which is shockingly low even when compared to Harvard's standards. This is very comparable to the graduation rate of 3.43 percent for the Class of 2025.
To put that number into perspective, there were 40,248 applications submitted for a spot in the freshman class of 2020-21, but only 1,980 were accepted. In percentage terms, this translates to an acceptance rate of 4.9 percent.
| | | | |
| --- | --- | --- | --- |
| Class | Overall Applications Accepted | Overall Applications Received | Overall Admissions Acceptance Rate |
| 2025 | 1,968 | 57,435 | 3.43% |
| 2024 | 1,980 | 40,248 | 4.92% |
| 2023 | 1,950 | 43,330 | 4.50% |
| 2022 | 1,962 | 42,749 | 4.59% |
| 2021 | 2,056 | 39,506 | 5.20% |
| 2020 | 2,037 | 39,041 | 5.22% |
What Is the Average Class Size At Harvard University?
Interested students might ask "What is the average class size at Harvard university?" The number of students in each class varies greatly, and it is reasonable to assume that all students will take part in both large lecture classes and smaller seminars.
Only eight of the nearly 1,300 classes that are offered each semester have enrollments of more than 300 students each, and nearly half of those classes have enrollments of 10 students or fewer. The majority of departments offer tutorials, which can be taken either individually or in small groups.
There are a few introductory classes in addition to several other well-liked classes that have high enrollment numbers. Despite how big is Harvard University's enrollment rate, the average number of students per Harvard class is 12. For example, out of the nearly 1,300 classes that were made available during the fall semester of 2017, more than 1,000 of them had enrollments of 20 students or fewer.
At Harvard University, there are five students for every member of the teaching staff, and there are fewer than twenty students in 76.3 percent of the institution's classes.
How Many Majors Does Harvard Have?
Students at Harvard are trained to think critically, reason analytically, and write clearly as a result of the university's unwavering dedication to the liberal arts and sciences, which serve as the academic life's foundation.
Every student is required to take General Education classes, which are designed to get them thinking about how the concepts they learn in class relate to the real world. Students will wrestle with challenging questions and pressing concerns, such as global warming, racism, and the rise of artificial intelligence, amongst a plethora of other topics. Now, let's answer the query "How many majors does Harvard have?"
The following subject areas are covered by Harvard's more than 3,700 classes and 50 majors or "concentrations":
Arts & Humanities
Engineering and Applied Sciences
Sciences
Social Sciences
Arts
Art, Film, and Visual Studies
English (with a focus on Creative Writing offerings)
Music
Theater, Dance, and Media
Engineering
Biomedical Engineering
Electrical Engineering
Engineering Sciences
Environmental Science and Engineering
Mathematics
Mechanical Engineering
History
Anthropology: Archaeology
Classics
Comparative Study of Religion
East Asian Studies
History
History and Literature
History and Science
History of Art and Architecture
Near Eastern Languages and Civilizations
Philosophy
South Asian Studies​​​​​​​
Languages and Literatures
Classics
Comparative Literature
Comparative Study of Religion
East Asian Studies
English
Folklore and Mythology
Germanic Languages and Literatures
History and Literature
Linguistics
Near Eastern Languages and Civilizations
Philosophy
Romance Languages and Literatures
Slavic Languages and Literatures
South Asian Studies
Life Sciences
Biomedical Engineering
Chemical and Physical Biology
Human Developmental and Regenerative Biology
Human Evolutionary Biology
Integrative Biology
Molecular and Cellular Biology
Neuroscience
Psychology
Math and Computation
Applied Math
Computer Science
Mathematics
Statistics
Physical Sciences
Astrophysics
Chemistry
Chemistry and Physics
Earth and Planetary Sciences
Environmental Science and Public Policy
Mathematics
Physics
Qualitative Social Sciences
African and African American Studies
Anthropology: Social Anthropology
Comparative Study of Religion
East Asian Studies
Government
History and Literature
Linguistics
Philosophy
Social Studies
Sociology
Studies of Women, Gender, and Sexuality (WGS)
Quantitative Social Sciences
Applied Math
Economics
Environmental Science and Public Policy
Government
Psychology
Sociology
Statistics
The following is a list of the intended majors for students who were accepted into the Class of 2025:
Humanities: 15.3%
Social Sciences: 28.1%
Biology: 18.3%
Physical Sciences: 7.6%
Engineering: 10.3%
Computer Science: 8.1%
Math: 6.0%
Undecided: 6.3%
In 2020, General Social Sciences, General Biology/Biological Sciences, General Mathematics, General Computer and Information Sciences, General History, General Physical Sciences, General Engineering, General Psychology, General English Language and Literature, General Visual and Performing Arts. These are the most popular majors at Harvard University.
Other popular majors include History, General Physical Sciences, General Engineering, General Psychology, and General English Language and Literature. The average retention rate for first-year students is 92 percent, which is an indicator of how satisfied students are.
Here are the 10 most popular majors for 2020 graduates:
| | |
| --- | --- |
| Computer and Information Sciences (General) | 11% |
| History (General) | 9% |
| Physical Sciences (General) | 7% |
| Engineering (General) | 5% |
| Psychology (General) | 4% |
| English Language and Literature (General) | 3% |
| Visual and Performing Arts (General) | 3% |
Students go through their first year of college without committing to any one area of study in particular. Instead, you are free to enroll in any class of your choosing, as long as it isn't the obligatory Expository Writing course.
Some students decide to take part in the General Education program, while others go into greater depth regarding particular subjects that pique their interest. The requirements for general education can be satisfied by taking a wide variety of classes, and the subjects that they cover include things like ethics and civics as well as science and technology in society.
A student at Harvard can achieve a liberal arts education by taking these courses, which gives students the opportunity to gain experience in a variety of academic areas over the course of their time at Harvard. Others may decide that they would benefit more from taking foundational classes or classes that are more specific to the area of study that interests them. In the first year of college, students do not choose a concentration for themselves.
Students might be overwhelmed by how big is Harvard University's campus and the number of applications they receive each year. Facing the reality of extremely low acceptance rates is a necessary step in the application process for Harvard, as well as any other highly competitive college. There is simply not enough space for these colleges to accept all qualified applicants given the large number of well-prepared students who apply to long lists of top colleges. However, AdmissionSight is created to help aspirants be part of the school of their choice.
At AdmissionSight, we have over 10 years of experience guiding students through the competitive admissions process to get accepted to the top universities in the world. If you want to get into Harvard, feel free to contact us for an initial consultation.