How Do You Get Credits in High School?
What are credits in high school?
What are credits in high school? How do you get credits in high school? They serve as a gauge of the courses a student has taken in high school. Normally, a student receives one credit for every semester they pass a class. A specific number of credits must be earned in subjects like English, the sciences, social science, and others, according to school districts or state education authorities.
There are prerequisite credits for physical education and other subjects in some states. Electives must also be taken into account.
How do you get credits in high school? What credits are necessary for high school graduation? Ask your guidance counselor or registrar. Saving money, impressing college admissions committees, and giving yourself more degree flexibility are all benefits of earning college credits while still in high school.
Students can take initiative, improve their chances of admission, explore their interests, or try something new by earning college credits while still in high school. Students can graduate more quickly, save money, and put themselves in a better position for success by earning credits toward a degree while still in high school.
How do you earn credits in high school?
How do you earn credits in high school? How do you get credits in high school? It is possible to receive college credit while still in high school by enrolling early, completing college or AP courses, and testing out of requirements. Investigate these and the other choices below.
1. Classes for the advanced placement
Advanced Placement (AP) classes are designed by the national education nonprofit CollegeBoard to get students ready for college-level exams in over 30 subjects. Students who pass their AP exams at the end of the year gain college credits that they can use at North American universities.
Classes in important subject areas like English composition, American history, computer science, chemistry, and music theory are frequently offered in high schools with AP programs. The majority of tests cost $95, although students who are in need of assistance may qualify for a fee waiver. Each year, exams are held in May, and students receive grades on a 1–5 scale.
2. Cambridge AICE Courses
By enrolling in Cambridge Advanced International Certificate of Education (AICE) courses, high school students can also receive college credits. How do you get credits in high school? These courses contain more than 50 topics divided into four primary categories: languages, humanities and arts, interdisciplinary topics, and math and science. Students can try out their hobbies in these classes while also improving their academic skills.
The thorough rigor of Cambridge AICE classes is praised by universities all over the world. Each summer, qualified students may take the advanced (A) or advanced subsidiary (AS) exams. As a rule, A-level courses are more involved and take longer to finish than AS courses. Before moving on to A-level courses, students might start with an AS program.
3. Program for International Baccalaureate Diplomas
Similar in style to Cambridge AICE, the International Baccalaureate (IB) Program tests various curriculum areas over the course of two years. Graduates are awarded an internationally recognized credential that validates their mastery of three fundamental concepts and one additional subject of their choosing. Math, science, and the arts are available options. Only accredited institutions can offer programs for the IB diploma.
IB exam portions contain written examinations for each course or program topic and are graded on a scale of 1–7. The IB combines the results of each individual assessment to determine the final diploma grade. Diploma candidates must have at least 24 points.
IB diploma transcripts are accepted by more than 3,000 schools and institutions worldwide, but specific restrictions differ, as they do with other ways to obtain college credits while still in high school.
4. Exams offered by College Level Examination Programs
CLEP examinations are a fantastic method for determined students with excellent study abilities to earn college credits while still in high school. These exams are comparable to AP exams; however, there are no planned classes provided prior to the testing. Instead, students study independently, acquiring college-level proficiency in a variety of important disciplines.
At authorized testing facilities throughout the year, CollegeBoard offers CLEP tests, and more recently, it has started using remote proctoring. Exams cost $89 and are available in business, science, math, history, and world languages. They also cover composition and literature.
5. Dual enrollment
Dual enrollment entails enrolling in full college courses while still a high school student, as opposed to the AP, IB, or Cambridge AICE options, which all provide preparatory instruction geared toward high school students. The assignments that students complete at the college level are given credit toward both their high school diplomas and future college degrees.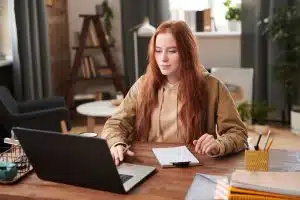 Over 70% of high schools in the U.S. offer dual enrollment to ease the transition to college, according to the Community College Research Center. Groups like the National Alliance of Concurrent Enrollment Partnerships make rules for how this process works.
To understand more about their possibilities and choose which classes to take, students interested in dual enrollment can speak with their high school counselors. It is best to conduct your own study because dual enrollment instruction is handled differently at each college. Several programs offer online options to increase accessibility.
6. Summer college
How do you get credits in high school? By taking part in summer programs, students can also earn college credits while still in high school. By giving them the chance to spend some time in a collegiate environment, where they can meet new people and pursue their academic interests, these programs help kids get ready for the college experience.
For-credit classes in subjects like computer science, economics, history, and the classics are typically offered as part of summer college programs. Since summer courses are frequently just seven weeks long, students have more time to network, learn useful skills, or prepare for college applications.
7. Early admission
This method, often known as "early admission," offers exceptionally bright pupils the chance to enroll in college far earlier than the customary requirements. For those who are certain of the institution they want to attend and have previously gone to form contacts there, this is a fantastic alternative. Students may occasionally enroll up to a year in advance.
While early enrollment is not for everyone, it might make students feel more at ease. Early admission would not be a wise financial decision if tuition costs and the number of scholarships available are a factor because it reduces students' chances of getting financial aid. Additionally, some students might need more time than what early enrollment offers to develop their applications or academic accomplishments.
Now that you know some answers to "how do you get credits in high school?", you should know the benefits of earning college credits in high school.
Benefits of earning college credits in high school
Are there benefits of earning college credits in high school? How do you get credits in high school? Making a final decision about where to attend college and what to study there can be difficult for high school students. But high school students shouldn't think twice about signing up for college right away.
The junior prom is still a ways off, so it's not time to move into a college dorm. However, it is time to start earning college credits while still a high school student. Today, almost all high schools provide a variety of possibilities for students to earn college credits earlier, and taking advantage of these opportunities makes sense in a variety of contexts. AdmissionSight prepared several compelling arguments for starting right away:
1. Save cash
The price of a college credit can vary greatly, ranging from less than $150 at a two-year college to an average cost of over $1,000 at a four-year private university, with an overall average cost of roughly $600 per credit (source: studentloanhero.com). No matter where you go to college, you will have to pay a lot for the credits you earn.
While there may be some costs involved in earning college credits while still in high school, these costs pale in comparison to the price of paying tuition at a two- or four-year institution (for example, a fee to take an advanced placement test). Simply put, credits you earn for college while in high school are credits you don't have to pay for when you enroll in college. This can result in thousands of dollars in savings and significantly less debt after college.
2. On-time completion
Money is time! The length of time required to earn a degree is one of the factors contributing to high educational expenditures and student loan debt. Even at community and technical colleges, many students take longer than two years to complete an associate degree. Many college students struggle to complete their bachelor's degree in four years.
Earning enough college credits while still in high school can allow you to maximize your savings by completing college one or two semesters early. The majority of the time, it will be challenging for students to cut their college time in half, even those who have earned a lot of college credits in high school. Earning credits sooner will allow you to complete your degree faster than if you had to attend college for a longer period of time.
3. Easy entry into college studies
To be clear, obtaining college credit while a high school student is just that. If you take a high school course, you won't receive college credit. That is not how it operates. You must exhibit the same skills as college students in order to pass college courses taught in high school. The teacher's credentials must be sufficient to instruct a college-level course, and the material must correspond to that level.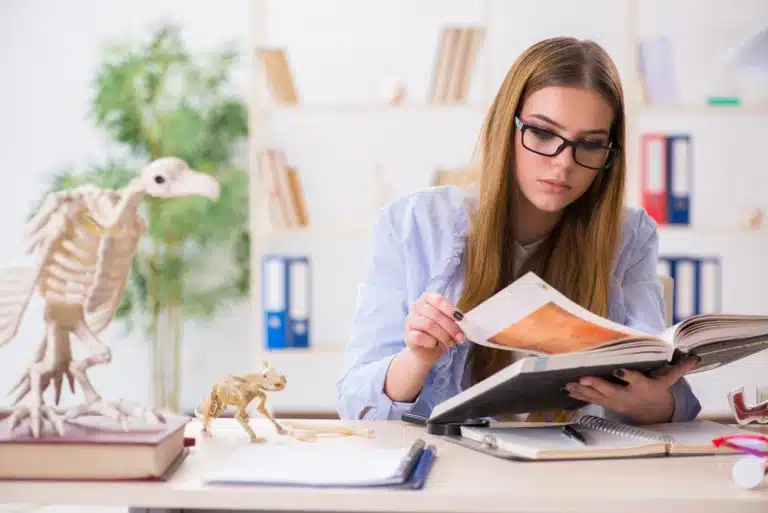 Gaining your first college credits while still in high school gives you the opportunity to learn not only more difficult content, but also how well you can handle the added difficulty of college-level coursework. Time management and juggling schoolwork with social and family obligations will develop into bigger problems. Early college enrollment facilitates the adjustment to college life.
Have you answered the question, "how do you get credits in high school?" When making their admissions decisions, colleges evaluate a variety of variables. You might have exceptional high school grades and a strong test score for college admissions, but so do many other applicants. Having college credits can make a big difference if you're trying to get into an institution or program where the requirements are high and the competition is fierce. It demonstrates your initiative and careful planning in addition to your outstanding skills. Your application might be prioritized and placed first.
You will need more information about high school credits, and AdmissionSight is the best for you. Over the past ten years, our college admission specialists have assisted students in navigating the challenging admissions process. When applying to colleges, AdmissionSight can assist you in putting your best foot forward. To learn more about our services, take advantage of our free consultation now.