How Does Berkeley's Ph.D. Application Work?
What are the Ph.D. programs at Berkeley?
What kind of doctoral programs does Berkeley offer? At Berkeley, there are more than one hundred different graduate programs to choose from, and many of these programs span multiple fields of study. Before you begin the Berkeley Ph.D. application process, you should be sure that your interests and research fields are a good fit for the program.
The following is a list of the various Ph.D. programs for the Berkeley Ph.D. application which you can choose from:
African American Studies
Agricultural & Resource Economics
Ancient History & Mediterranean Archaeology
Anthropology
Applied Mathematics
Applied Science & Technology
Architecture
Astrophysics
Bioengineering
Biophysics
Biostatistics
Buddhist Studies
Business Administration, Ph.D. Program
Chemical and Biomolecular Engineering
Chemistry
City & Regional Planning
Civil and Environmental Engineering
Classical Archaeology
Classics
Comparative Biochemistry
Comparative Literature
Computational Biology
Computer Science
Demography
Earth & Planetary Science
East Asian Languages & Cultures
Economics
Education
Electrical Engineering & Computer Sciences
Endocrinology
Energy & Resources
English
Environmental Health Sciences
Environmental Science, Policy, & Management
Epidemiology
Ethnic Studies
Film & Media
French
Geography
German
Health Policy
Hispanic Languages & Literatures
History
History of Art
Industrial Engineering & Operations Research
Infectious Diseases & Immunity
Information Management & Systems
Integrative Biology
Italian Studies
Jurisprudence & Social Policy
Landscape Architecture & Environmental Planning
Linguistics
Logic & the Methodology of Science
Materials Science & Engineering
Mathematics
Mechanical Engineering
Metabolic Biology
Microbiology
Middle Eastern Languages and Cultures
Molecular & Cell Biology
Molecular Toxicology
Music
Neuroscience
Nuclear Engineering
Performance Studies
Philosophy
Physics
Plant Biology
Political Science
Psychology
Public Policy
Rhetoric
Romance Languages & Literatures (French, Italian, Spanish)
Scandinavian Languages & Literatures
Science & Mathematics Education
Slavic Languages & Literatures
Social Welfare
Sociology
Sociology & Demography
South & Southeast Asian Studies
Statistics
Vision Science
Who are eligible for Berkeley Ph.D. admissions?
Who is qualified to apply for admission to the Ph.D. program at Berkeley? Students are required to have the following qualifications before beginning the Berkeley Ph.D. application process:
A bachelor's degree or an education that is widely acknowledged as being equal and is obtained from a reputable institution;
A good academic average (traditionally defined as a grade point average or GPA) of at least 3.0 on a scale of 4.0; and
Training at the undergraduate level allows you to succeed at the graduate level in your chosen career.
What are the application requirements for the Berkeley Ph.D. program?
In order to be considered for the Ph.D. program at Berkeley, what are the prerequisites? A student is awarded a doctoral degree in recognition of their knowledge of a broad field of learning as well as for their distinguished accomplishment in that field through an original contribution of significant knowledge and ideas that demonstrates a high level of critical ability.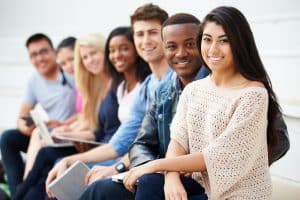 The prerequisites for the Berkeley Ph.D. application are broken down into their parts in the following sections:
Academic Residence Requirement
For a Ph.D. degree, you need to have been in academic residence for at least the equivalent of two full academic years or four semesters. On the other hand, a minimum of one year of academic residence is necessary at each location in order to qualify for the joint Ph.D. degree program.
Foreign Language Requirement
It is possible for programs to have a requirement for students to demonstrate that they are proficient in a language other than English in order to demonstrate that they are able to obtain a broad knowledge base in the subject of study and to monitor advances in the field.
Students are strongly encouraged to fulfill the requirement for a foreign language as early on in their graduate careers as possible.
Before being allowed to take the qualifying exam or moving further in the candidacy process, students are expected to demonstrate proficiency in a foreign language.
Prospective students are strongly encouraged to ask as soon as possible about the requirement for a foreign language and if at all possible, to satisfy the requirement while they are still undergraduate students.
Qualifying Examinations
A student must get a passing grade on an oral qualifying test that is given by a committee of four or five members and is approved by the Graduate Division on behalf of the Academic Senate's Graduate Council before they may be considered for admission to doctorate candidacy.
It is required that the student be enrolled in the current semester in order to be eligible to take the exam. Any previous deficiencies in training must be addressed or removed before an individual is permitted to apply to take the qualifying exam.
This includes receiving passing grades in all of the required classes as outlined by the graduate adviser for the program, even if they had incomplete grades previously.
In order to be considered for graduate status, a student is required to maintain a grade point average of at least B across all of their previous academic work as well as satisfy all language prerequisites.
Before a student is allowed to submit an application for the qualifying examination, some institutions demand that they must pass a series of preliminary examinations.
Advancement to Candidacy
Before being allowed to move forward with candidacy, a student is expected to have finished all requirements for the Ph.D. degree, with the exception of the dissertation.
A student is required to submit an approved petition for advancement to candidate status as soon as feasible after passing the qualifying examination. This petition can be found on the website of the Graduate Division.
It is required to receive approval from both the chief graduate advisor and the chair of the dissertation committee.
A fee must be paid at the time the application is submitted as well.
What is the admission process for the Berkeley Ph.D. program?
What are the steps involved in getting accepted into the Ph.D. program at Berkeley?
Step 1: Investigate your options and pick your program.
Begin your exploration of everything that Berkeley has to offer right away since it is never too early to do so. You'll discover that several of their graduate programs are ranked well among those offered at universities across the country. Because there are more than one hundred different programs available, you must choose the Ph.D. program that best suits your needs.
Get to know the faculty in your area of interest, visit the campus on CalDay or schedule a campus tour, and think about the financial and lifestyle aspects of attending graduate school.
Step 2: Be aware of your imminent deadlines.
After you have decided on a program, the next step is to check the application deadlines. As a result of the high number of programs, each has its unique set of application requirements and processes for evaluating applications, it is essential to research the admissions homepage for each program in great detail.
You can also get in touch with the department if you have any questions or if you require any accommodations due to unusual occurrences in your life.
Step 3: After going over the requirements, compile the items you'll need.
Examine the prerequisites for the program you are interested in at least three months before the application deadline. Per admission term, you are only allowed to apply for one single degree program or one concurrent degree program. Berkeley does not participate in any ad hoc joint degree program agreements with other educational institutions.
In order to get ready, make sure you carry out the following steps:
Read the Frequently Asked Questions about Admissions.
Attend all necessary examinations.
Request required transcripts
Find out who recommended you and get in touch with them (confirm their contact info).
Write your personal statements.
Confirm and satisfy further departmental criteria.
Step 4: You can apply online.
To apply online, you will be required to provide certain information, including your academic and professional background, transcripts, and possibly your curriculum vitae, or links to your portfolio. You will also be required to supply the contact information for your recommenders, who will be asked to submit their recommendations.
In order to pay the non-refundable application fee, you will need to have access to a major credit card. The application price is $135 for US citizens and $155 if you are not a citizen or a permanent resident of the country at present.
Step 5: Keep an eye on the status of your application.
You will be able to check the status of the materials received or processed once you have submitted your application. These materials include fee waivers, test scores, letters of recommendation, and admission decisions.
Additionally, you have the option to add other recommenders. Please get in touch with the appropriate division if there is anything that needs to be changed or if you are required to submit any extra application documents.
Step 6: Decisions on the application are made public.
From February through June, Berkeley will be providing applicants with a decision regarding their fall application. During this period, the faculty of the department will endeavor to identify and recommend the most qualified applicants based on a mix of characteristics, and the majority of the programs use a holistic approach to evaluate applicants.
These include your academic degrees and records, your statement of purpose, letters of recommendation, test scores, your research interests, your background and life experiences, how well your goals align with the degree program, and your relevant work experience.
After then, the Graduate Division investigates the candidates that have been suggested for admission to check that they meet all of the prerequisites for enrollment. When a decision has been made, you will get an email notifying you to check the status page that you have been given access.
If you have been offered a fellowship, you will shortly receive a separate email that contains information regarding the specifics of your grant.
If you have been extended an offer of admission, you will be prompted to indicate whether you will accept or deny the admission using a form titled "Reply to Offer of Admission."
How do you get a Ph.D. admission to Berkeley?
How exactly does one go about enrolling in the doctoral program at Berkeley? You can improve your chances of getting into UC Berkeley, even though only around 16% of candidates are accepted each year, by having a solid understanding of what the admissions committee looks for when they assess applications.
Here are some more things you can do to improve your chances of getting into Berkeley:
Learn About Berkeley's Expectations.
When the admissions committee is considering your application, there are a number of characteristics that they look for to ensure that you would be a suitable member of their community.
These traits may be broken down into a few categories. Intelligence, passion, maturity, desire, responsibility, leadership abilities, and concern for others and their community are some of these attributes.
It is to your advantage to possess these traits; but, you are still required to exhibit them in every aspect of your application to the very best of your ability.
When responding to the essay questions and detailing the various extracurricular activities and successes you've accomplished, make sure to note how you exemplify some of these characteristics in your application.
You want to make sure that the Berkeley admissions committee has a clear picture of how you will contribute to the school's community by the time they have completed evaluating your application.
Be Yourself.
To improve your odds of being accepted into Berkeley, it is in your best interest to offer an honest and genuine image of yourself in all of the components of your application, most notably in the essay you submit.
Focus your attention, as you are filling up your application, on highlighting the experiences, difficulties, and accomplishments that have molded who you are as a person as well as who you hope to become in the future.
Get An Early Start On Your Application.
When applying to Berkeley, one of the most important things you can do for yourself is to give yourself sufficient time to finish your application. In fact, you should give yourself more than sufficient time. Putting things off till the last minute and procrastinating are two of the worst things you can do to yourself.
You can show the admissions committee at Berkeley that you are eager to become a part of the Berkeley community by submitting your application early in the process.
If you get a head start on your Berkeley Ph.D. application, you will have plenty of time to compile all of the material and documentation required for the application.
The process of applying to colleges may be demanding, nerve-wracking, and exhilarating all at the same time but you shouldn't let your worries keep you from taking advantage of all the perks and possibilities that attending Berkeley will make available to you.
Be mindful that despite the fact that the acceptance rate is fairly competitive and that admitted students often have superb academic backgrounds, nothing can appear to go wrong if enough preparations have been made.
We hope that the information above will allow you to step up and ace your Berkeley Ph.D. application, but, should you need any help, AdmissionSight got you covered. With over a decade of experience, the AdmissionSight program will position you to be as competitive as possible to get accepted into the school of your dreams like Berkeley. Contact us for your initial consultation.