How does Princeton's Ph.D. application work?
What are the Ph.D. programs at Princeton?
What kind of Ph.D. programs does Princeton offer? To begin with your Ph.D. Application, it is important to go over the available fields of study first.
The Princeton Ph.D. fields of study confer about 300 advanced degrees each year across 43 departments and programs. Humanities, natural sciences, social sciences, and engineering are the four divisions that house the degree programs.
Below are the Princeton Ph.D. departments and programs that you can carefully choose from before you begin your application:
African American Studies
American Studies
Ancient World
Anthropology
Applied and Computational Math
Architecture
Art and Archaeology
Astrophysical Sciences
Atmospheric and Oceanic Sciences
Bioengineering
Biophysics
Chemical and Biological Engineering
Chemistry
Civil and Environmental Engineering
Classical Philosophy
Classics
Comparative Literature
Computational Science and Engineering
Computer Science
East Asian Studies
Ecology and Evolutionary Biology
Economics
Electrical and Computer Engineering
English
Environmental Studies
Finance
French and Italian
Gender and Sexuality Studies
Geosciences
German
Health and Health Policy
Hellenic Studies
History
History of Science
Interdisciplinary Humanities (IHUM)
Italian Studies
Latin American Studies
Materials Science
Mathematics
Mechanical and Aerospace Engineering
Media and Modernity
Medieval Studies
Molecular Biology
Music Composition
Musicology
Near Eastern Studies
Neuroscience
Operations Research and Financial Engineering
Philosophy
Physics
Plasma Physics
Political Economy
Political Philosophy
Politics
Population Studies
Princeton School of Public and International Affairs
Psychology
Quantitative and Computational Biology
Religion
Renaissance and Early Modern Studies
Science, Technology, and Environmental Policy (STEP) Certificate
Slavic Languages and Literature
Social Policy
Sociology
Spanish and Portuguese
Statistics and Machine Learning
Urban Policy
Moreover, the Princeton Ph.D. program offerings give students the opportunity to participate in a variety of interdepartmental, dual degree, certification, and a lot more degree programs that are enhanced and complemented by the vast array of opportunities available in the field of interdisciplinary studies, which also encourages intellectual inquiry and study across the boundaries of departments and divisions.
Take a look at the following before going over the Princeton Ph.D. Application:
Departments and Programs
The admission and degree criteria are associated with each of Princeton's 43 degree-granting departments and programs listed above. The admission process for graduate students begins with one of these programs.
Joint Degrees
The Graduate School at Princeton University provides four full joint-degree programs, which are as follows:
Interdisciplinary Humanities
Social Policy
Neuroscience
Materials Science
Students who participate in established joint degree programs are given the opportunity to receive a doctoral degree in a recognized field while also completing a significant amount of research-based coursework in a related field.
Students submit an application to a home department that is participating in the joint degree program, and they are typically accepted to the program after they have been admitted and enrolled.
Students who complete both their home department's and an associated program's requirements for a joint degree will be awarded a Ph.D. from both of those institutions.
Dual Degree Programs
In addition, Princeton is a partner in two well-established joint-degree programs with other educational establishments. There are listings in the Fields of Study category for the following that contain relevant information about these:
With the approval of a student's department and the Graduate School, it is also feasible for students to come to their own individual agreements or make other arrangements outside of these formal programs.
Graduate Certificates
Graduate certificate programs entail work that is in addition to a student's usual degree requirements and allow graduate students to build knowledge in a secondary area of study. These additional tasks could include the following:
Language study and acquisition
Academic studies
Participation in specialized roundtable workshops or colloquia
Participation in research (for students working toward a Ph.D., this additional research effort frequently entails the development of substantial new content or methodologies for the general examination and/or the doctoral dissertation).
Students are not admitted to the University through certificate programs; the only people who may be allowed to seek certificates at Princeton are graduate students who have already been enrolled in degree programs at Princeton.
Certificate programs are often included within Fields of Study, either as their own entry or, in the event that they are directly sponsored by a degree-granting department. Indications are made for entries on a student's transcript for programs that have been granted permission to do so by both the Graduate School and the University. These kinds of certificates are added to the transcript at the same time that the degree is presented to the recipient.
Moreover, students have the opportunity to pursue and achieve one recorded certificate in addition to receiving one graduate degree. In no circumstance could the progress toward a degree be slowed down or altered due to work being done on a certificate.
Who are eligible for Princeton Ph.D. admissions?
So, who is eligible for admission to the Princeton Ph.D. program? Before processing your application, it is a must to make sure that you are eligible for admission to the Princeton Ph.D. programs.
In order to be considered for admission to the Graduate School, applicants are required to obtain a bachelor's degree or the internationally recognized equivalent from an institution of higher education that has been granted accreditation.
In some instances, foreign equivalents may have a standard program length that is either shorter than four years or longer than four years. There is no degree that may be regarded as equivalent to a bachelor's degree if the typical length of the program is less than three years.
Applicants are only allowed to submit a single application per calendar year. This single application may be submitted to a single department, program, or integrated program altogether.
An applicant who is seeking a second Doctor of Philosophy degree in the same or a related field of study will not be granted admission to the Graduate School.
Princeton University does not discriminate on the basis of age, race, color, gender, sexual orientation, gender identity or expression, religion, national or ethnic origin, disability, or veteran status in any phase of its admission or financial aid programs, or in any other aspect of its educational programs or activities.
What are the application requirements for the Princeton Ph.D. program?
What are the prerequisites for applying to Princeton for a Ph.D., then? At Princeton University, graduate admissions decisions are handled by faculty members who specialize in the topic of study being sought. The Graduate School is responsible for coordinating the admissions process and determining the prerequisites that must be met in order to be admitted. Take a look at the following Ph.D. application elements and make sure you don't miss anything.
Deadlines and Fees
The application period for admission in the fall of 2023 is currently open. However, deadlines for applications and supplementary criteria can vary from degree program to degree program.
Review the application dates for the Graduate School as well as the information that you need.
Statement of Academic Purpose
As part of your application to graduate school, be sure to highlight your long-term objectives, relevant past experience, and long-term ambitions.
Resume / Curriculum Vitae
Include your schooling, accolades, interests, extracurricular activities, and employment history along with your community service, volunteer work, and community involvement.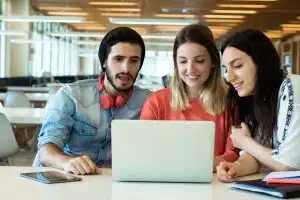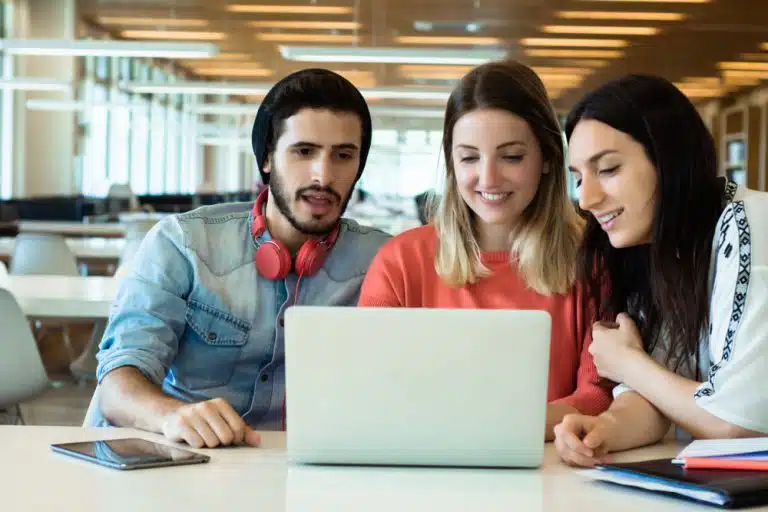 Recommendation Letters
Your application will be strengthened by the inclusion of recommendation letters written by faculty members and other individuals who are familiar with your previous work.
Transcripts
You are required to provide a transcript as part of your application, which should detail your academic accomplishments from previous schools attended.
Fall Semester Grades
During the application process or after it has been submitted, you should familiarize yourself with the rules for reporting your grades from the fall semester.
Required Tests
Send in your exam scores, including those from the standardized tests, and English Language Tests. These are required by your degree program.
Writing Sample
If the position requires you to write, include an example of your work that meets the standards of the industry in which you work.
Statement of Financial Resources
As a prospective master's degree student, you should be able to meet the financial requirements for graduate study (specific programs only).
What is the admission process for the Princeton Ph.D. program?
The Ph.D. application process at Princeton is crucial so make sure you take note of the following:
The Princeton Ph.D. application period for admission in the fall of 2023 is currently open.
The admissions office will only accept completed applications from September through January for students who wish to begin their studies in the fall semester of the following academic year.
They do not accept applications that are received after the deadline, and the application procedure is conducted entirely online.
At Princeton, there is no such thing as admission in the spring, and graduate school is only available on a full-time basis.
You are only allowed to submit an application to one academic degree program every academic year for one degree. An applicant who is seeking a second Doctor of Philosophy degree in the same or a related field of study will not be granted admission to the Graduate School.
You will be able to examine the application checklist and manage recommenders once the application has been filed.
How do you get a Ph.D. admission to Princeton University?
So, how do you secure admission to the Princeton Ph.D. program? Here are some Princeton Ph.D. application tips that you can tag along to increase your admission chances:
1. Requirements
All application materials must be posted online, both in the sections that have been designated for them and in the section of the application that is dedicated to additional information.
With the exception of architectural portfolios, Princeton does not accept any application materials that are submitted on paper.
In addition, kindly ensure that you review the prerequisites for any additional departments or programs.
2. Scores on Exams
Any and all examination results must be forwarded onward from the testing facility to Princeton University.
At Princeton, they do not make use of department codes, and Educational Testing Services does not mandate their use either.
When filling out the application checklist, please allow for additional time for the test scores to be received and reflected.
3. Recommendations
Do not put off sending in your application simply because you are waiting for recommenders to send in their recommendations. Instead, submit your application as soon as possible.
4. Revisions
Before sending in your application, make sure to check it over again. After the deadline has passed, they will not accept any updated materials.
5. Students from Other Countries
There is just one application form that may be used for any academic department or program, and it can be filled out by U.S. citizens, permanent residents, or international applicants.
6. Application Fee
The application fee is currently set at $75 and is not refundable. Check out the details on how to get your application fee waived.
Today, it is incredibly difficult to gain admission to the best graduate schools, so you'll need a strong, captivating application to tell admissions officers your story. The AdmissionSight program, which has been around for more than a decade, will put you in the best possible position to gain admission to the best university like Princeton. Feel free to set up an appointment today to book your initial consultation. AdmissionSight will help you achieve your goals in no time and get into your dream school.