How Does Stanford's Ph.D. Application Work?
What are the Ph.D. programs at Stanford?
What kind of doctoral programs does Stanford offer? Reviewing the various Ph.D. programs offered at Stanford and selecting the one that most appeals to your interests should be the first step in the application process for the university. The following is a list of the several Ph.D. programs from which you can choose:
Aeronautics and Astronautics
Anthropology
Applied Physics
Biochemistry
Bioengineering
Biology
Biomedical Informatics
Biomedical Physics
Biophysics
Cancer Biology
Chemical and Systems Biology
Chemical Engineering
Chemistry
Chinese
Civil and Environmental Engineering
Classics
Communication
Comparative Literature
Computational and Mathematical Engineering
Computer Science
Developmental Biology
Earth System Science
Economics
Education
Electrical Engineering
Energy Resources Engineering
English
Environment and Resources
Epidemiology and Clinical Research
French
French and Italian
Genetics
Geological Sciences
Geophysics
German Studies
Health Policy
History
Iberian and Latin American Culture
Immunology
Italian
Japanese
Linguistics
Management Science and Engineering
Materials Science and Engineering
Mathematics
Mechanical Engineering
Microbiology and Immunology
Modern Thought and Literature
Molecular and Cellular Physiology
Music
Neuroscience
Philosophy
Physics
Political Science
Psychology
Religious Studies
Slavic Languages and Literature
Statistics
Stem Cell Biology and Regenerative Medicine
Structural Biology
Theater and Performance Studies
Who are eligible for Stanford Ph.D. admissions?
So, who can apply to the Ph.D. program at Stanford? In order to be considered for admission to the graduate program at Stanford, you must be able to demonstrate that you meet the university's basic requirements for English language and academic credentials.
You must hold, or anticipate to hold before enrolling at Stanford, a bachelor's degree from a college or university in the United States or its overseas equivalent from a reputable institution in order to be eligible for admission.
The characteristics of a national educational system, the kind of school that you attended, and the level of studies that you finished are taken into consideration when Stanford evaluates an applicant's post-secondary degree.
Moreso, as a graduate student at Stanford, you will be expected to read English with ease, grasp rapid idiomatic English as it is used in lectures and group discussions, and be able to communicate your opinions quickly and clearly in both spoken and written English.
If English is not your first language, you are expected to take the Test of English as a Foreign Language (TOEFL) Internet-Based Test (TOEFL iBT) before the application date for your program.
What are the application requirements for the Stanford Ph.D. program?
In order to be considered for the Ph.D. program at Stanford, what are the requirements for applicants? To begin your Stanford Ph.D. application you need to make preparations for the following:
Personal Background
Stanford is dedicated to providing all members of their community with an inclusive, accessible, varied, and fair educational experience. In this part of the application, They will require that you share some biographical and demographic information so that the admissions committee can get a more complete picture of your life and the things you've been through.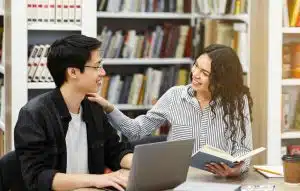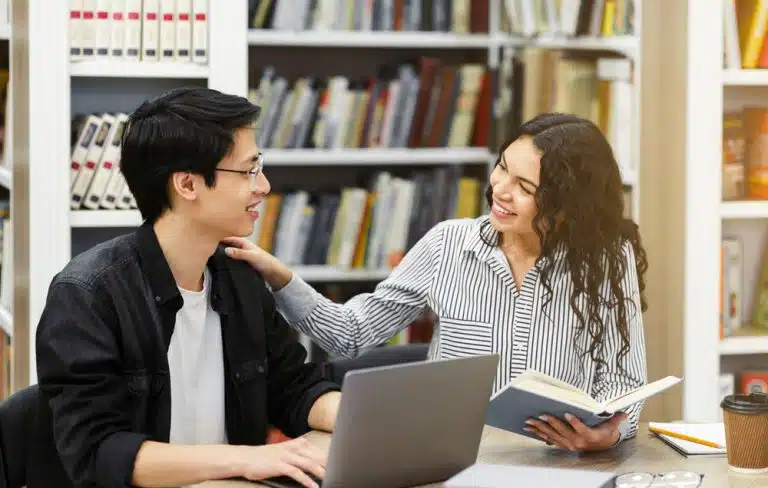 Program Selection
In this part, you will indicate the graduate program that you intend to attend as well as the entering term.
Academic History
You are required to list and supply your unofficial transcript for every post-secondary institution where you were enrolled in an undergraduate or graduate degree program — or where you are presently enrolled in such a program — in this section of the application.
Test Scores
You could be asked to submit one or more of the following exam scores, depending on the program you've chosen and the level of language proficiency you already possess:
GRE General Test
GRE Subject Test
TOEFL
Experience
You will have the ability to add information about any relevant experience you have in the following categories if you choose to do so in this section:
Experience with Research
Publications/Presentations/Posters
Various Awards and Honors
Practice in the Workplace
In addition, you have the choice to either upload your resume or your curriculum vitae. The rules and guidelines for resumes can differ from program to program.
Recommendations
You are expected to provide the names and contact information of three academic or professional references who are familiar with your work and are in a position to judge your potential for graduate studies because of their knowledge of you.
Statements
In this part of the application, you will be asked to give a Statement of Purpose explaining why you are interested in pursuing graduate education in your chosen field. You also have the option to include a Diversity Statement in your application, but doing so is not required.
Program Supplemental
The questions that are asked in this part are geared specifically toward the graduate school that you have chosen. It is possible that you will be required to offer writing samples, extra essays, your academic interests, or the interests of faculty members. The prerequisites that are unique to your graduate program can be found on the website of your graduate school.
What is the admission process for the Stanford Ph.D. program?
Then, what are the steps involved in getting accepted into the Ph.D. program at Stanford? Here's the Stanford Ph.D. application process:
Application
In order to submit an application to Stanford University, the first and most important thing you need to do is go to the university's main website. On the online application form, prospective students are expected to both create an account and provide the university with all of the required documentation in its entirety.
Evaluation
After you have finished submitting your application online, it will be forwarded to the admissions committee. The committee will review the entire application to determine whether or not it satisfies the requirements that have been established by the university for the particular program.
Response
Whether or not the admissions committee chooses you, the institution will let you know as soon as possible after the review has been completed. On the official website, you will also have the option to monitor the status of your application.
How do you get a Ph.D. admission to Stanford University?
How exactly does one go about a Standford Ph.D. application and admission? It is quite evident that gaining admission to Stanford is becoming ever more difficult as evidenced by the record-low acceptance percentage of 3.95% this past year. On the other hand, there are a few things that you can begin doing right now to boost your chances of being accepted!
When the admissions officers at Stanford examine applications, they look for certain qualities, features, and exceptional circumstances, including the following:
Academic Excellence
Academic prowess is the most important factor considered in admissions decisions. Although there is no minimum grade point average or specific test score required to gain admission to Stanford, admissions teams look at high school transcripts to see whether or not applicants are successful in academically hard classes and are equipped for academic success in college.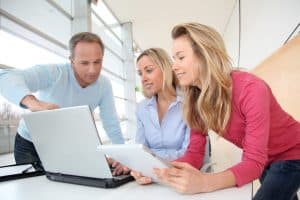 It would be in your best interest to shoot for a cumulative grade point average of at least 4.0. According to the Common Data Set for 2021/22 released by Stanford University, 75.1% of accepted students had a grade point average of 4.0.
Intellectual Vitality
The admissions committees want to see that you have a genuine interest in the wider world and are eager to broaden both your knowledge and your experiences. They read your essay and the letters of recommendation you provided, and they are searching for signs of genuine interest in certain endeavors, genuine curiosity about the world, and genuine enthusiasm and energy for both personal and professional development.
Students who are accepted to Stanford are known to exhibit a high level of intellectual curiosity and initiative in all aspects of their academic and extracurricular lives, including the classroom, the playing field, the concert stage, and community service.
Depth of Experience in Extracurricular Activities
The admissions committee at Stanford would rather see you express your love for a select few activities than for you to participate in a large number of activities on a surface level just. These events may take place on campus, but they are not required to have any connection to the curriculum in any way.
The fact that you have a job and family commitments also helps them understand the level of devotion you have to an activity and how you can potentially contribute to the communities on and off campus.
Unique Circumstances
The admissions staff at Stanford is aware that prospective students come from a wide variety of backgrounds and experiences. They take this into consideration while reviewing applications, taking into account your family duties, educational path, past, and any other extraordinary circumstances you may have. They want to see that you made the most of the opportunities that were presented to you in your specific setting and made the most of what your school and community had to offer.
The application process at Stanford takes a comprehensive approach. You should blend your qualities, attributes, and unique circumstances into your application. Construct your own narrative, acknowledge and pursue your hobbies, and approach your long-term objectives with enthusiasm. Your genuineness and straightforwardness will set you apart from the other contenders for the position.
Although Stanford has an extremely low overall acceptance rate, certain applicants have considerably better prospects of being based on the characteristics of their application. We highly recommend that you look into AmissionSight's academic profile evaluation program if you are interested in determining your individual likelihood of being accepted to Stanford University on the basis of the academic and extracurricular achievements you have achieved. This will help you go around your Stanford Ph.D. application.  Contact us to book your initial consultation now.