How Does UChicago's Ph.D. Application Work?
What are the Ph.D. programs at UChicago?
What kinds of Ph.D. programs does the University of Chicago offer? To get started on your UChicago Ph.D. application, the best thing you can do is browse through the several Ph.D. programs they offer and determine which one most piques your interest. The following is a list of the available doctoral programs:
Accounting
Analytics
Anthropology
Anthropology and Sociology of Religion
Art History
Astronomy and Astrophysics
Behavioral Science
Bible (Hebrew Bible, New Testament)
Biophysical Sciences
Business
Cancer Biology
Cell and Molecular Biology
Chemistry
Cinema and Media Studies
Classics
Committee on Conceptual and Historical Studies of Science
Committee on Theater and Performance Studies
Comparative Human Development
Comparative Literature
Computational and Applied Mathematics
Computational Neuroscience
Computer Science
Development, Regeneration, and Stem Cell Biology
Doctor of Comparative Law
Doctor of Jurisprudence
East Asian Languages and Civilizations
Ecology and Evolution
Econometrics and Statistics
Economics
English Language and Literature
Evolutionary Biology
Finance
Genetics. Genomics, and Systems Biology
Geophysical Sciences
Germanic Studies
History
History of Christianity
History of Judaism
Human Genetics
Immunology
Integrative Biology
Interdisciplinary Scientist Training Program
International Relations
Islamic Studies
Juris Doctor
Linguistics
Management Science/Operations Management
Marketing
Mathematics
Medical Physics
Medical Scientist Training Program
Medicine, the Social Sciences, and the Humanities
Microbiology
Middle Eastern Studies
Molecular Engineering
Molecular Metabolism and Nutrition
Music
Near Eastern Languages and Civilizations
Neurobiology
Philosophy
Philosophy of Religions
Physics
Political Economy
Political Science
Psychology
Public Health Sciences
Public Policy
Quantum Science and Engineering
Religion, Literature, and Visual Culture
Religions in America
Religious Ethics
Romance Languages and Literature
Slavic Languages and Literature
Social Thought
Social Work, Social Policy, and Social Administration
Sociology
South Asian Languages and Civilizations
Statistics
Theology
Who are eligible for UChicago Ph.D. admissions?
Who is qualified to apply for a doctoral program at the University of Chicago? Applicants from all over the world are encouraged to apply to the Ph.D. program. Within the international community, you will have the opportunity to work together with scholars of the highest caliber and forge friendships that will last a lifetime.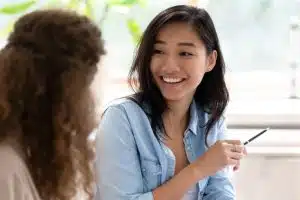 The University of Chicago evaluates students, employees, applicants for admission or employment, and individuals seeking access to university programs on the basis of their individual merit.
This practice is in keeping with the long-standing traditions and policies that the university has in place. The University does not discriminate on the basis of race, color, religion, sex, sexual orientation, gender identity, national or ethnic origin, age, status as an individual with a disability, protected veteran status, genetic information, or any other protected classes under the law. This policy applies to all aspects of the university's operations (including Title IX of the Education Amendments of 1972).
What are the application requirements for the UChicago Ph.D. program?
So, what are the prerequisites for enrolling in the doctoral program at the University of Chicago? Prospective students are encouraged to submit applications to the University of Chicago for participation in any of its many academic programs. An online application system is available for use by every program the University of Chicago offers.
It is important to remember, however, that each school and division has its application, and that in order to apply to numerous programs, you will likely need to create a separate application for each one. Please make sure to carefully study the information supplied by each program to familiarize yourself with their prerequisites.
In the majority of doctoral programs, faculty committees are responsible for reviewing the applications that are submitted and making the final decisions. In some master's degree programs, there may be committees that include representatives of both the teaching faculty and the admissions staff.
However, because graduate-level study is so specialized, every graduate degree program has its method for deciding which applicants they intend to admit in any given year.
What is the admission process for the UChicago Ph.D. program?
What are the steps involved in getting accepted into the Ph.D. program at the University of Chicago? You need to take note of the following before your application:
As a general rule, UChicago Ph.D. applications ought to be submitted as early as is practically possible. This is done so that applicants can keep track of the status of their applications, in addition to the receipt of standardized test scores and letters of recommendation.
After putting in your application, you should check on its status on a regular basis by login into the system and looking for any new information that may have been added.
After you have handed in your application, it is not customary for you to be able to send in any more supporting paperwork for consideration after you have already done so.
To acquire information regarding the application process for the University of Chicago Graduate School, please visit their website.
To utilize the online application system, you will need to create an account.
You are required to first ensure that you are registered for any and all standardized tests, then ensure that you take those tests, and then ensure that you retain the results close at hand as you complete your application. Make a request to the entity that administered the test that the official scores be transmitted in an electronic format to the University of Chicago.
You should get in touch with the individuals whose testimonials you would like to include in your application, and you should make sure that you give them enough time to complete the assignment. Your program's application will provide you with very detailed information about how to proceed moving forward.
Be careful to request your transcripts from each and every post-secondary institution that you have attended, and be sure to request translations if you feel that you will require them.
Update your résumé or CV.
Spend some time doing careful preparation of the various parts of each application, which frequently come in the form of written statements or essays.
Make sure that your application is sent in before the deadline that has been set, and continue to check both your e-mail and an online account for any fresh information that the admissions office may send to you.
International applicants to the University of Chicago Graduate School are strongly urged to investigate the additional requirements detailed in the website section dedicated to their application process labeled "International Applicants."
How do you get a Ph.D. admission to UChicago?
How does one become a doctoral student at the University of Chicago? To start with your UChicago Ph.D. application, here are some important things that you need to do:
Get ahead of the game.
Get an early start on putting together your application if at all possible. If you want to do well in school, you should get started getting ready as soon as you can. This will ensure that your credential is comparable to the average of students at the University of Chicago.
Moreover, you should start preparing your essays, application questions, teacher references, and any supplementary documents needed ahead of time.
Have a straightforward story to tell.
Check to see that the narrative portion of your application is understandable. What kind of image do you have in your head of yourself, both as a student and a community member? Is it bolstered by each component of your application that you've submitted? This will be of use to you during the editing process, particularly for the supplemental essays required by the University of Chicago.
Check and recheck everything.
Ask a friend to look at your application and ask them to make a note of anything they see that might not contribute to the story of your application. Before the deadline for applications to the University of Chicago, you should have them check your supplemental essays and application for any grammatical or spelling mistakes.
Do your best.
Put in the extra effort! If required, please submit a video introduction in place of an interview. Create a video profile or auxiliary materials file if you are an artist, have further research, or have other materials at your disposal.
The application process for colleges can be very stressful. Remembering the reason(s) that brought you to the University of Chicago in the first place is the most important thing that you can take away from this information on how UChicago's Ph.D. application work. Consider what it is about the possibility of pursuing further education that most excites you as you fill out your application. Put your focus on your joy and passion, and the rest will fall into place.
Do you want additional information about how you can ace your UChicago Ph.D. application? You are in the proper location at this time. We have over ten years of expertise coaching students through the challenging admissions process here at AdmissionSight. Get in touch with us as soon as possible for your initial consultation.