How Does Yale's Ph.D. Application Work?
What are the Ph.D. programs at Yale?
To begin with, what kind of Ph.D. programs does Yale offer?  In order to prepare students for the academic world's most prestigious degree, the Doctor of Philosophy (Ph.D.) at Yale University provides an extraordinary breadth and depth of high-caliber study options.
You might receive a Master of Philosophy degree, a Master of Arts degree, or a Master of Science degree along the way to earning your Ph.D.
If you would want information that is unique to a given department or program, you can check on the fields that are of interest to you.
Yale offers the following:
Combined Degrees
In certain circumstances, you may be able to pursue a combined Ph.D. with departments that are in fields that are connected to one another.
Joint Degrees
The Graduate School also offers joint degree programs with the schools of Law (J.D./Ph.D. and J.D./M.A.), Management (Ph.D./M.B.A.), Medicine (M.D./Ph.D.), and Nursing (M.S.N./Ph.D).
Certificates
The Graduate School provides a variety of certificates that can be completed concurrently with the pursuit of a doctoral degree. There are two unique kinds of certifications, namely certificates earned through academic programs and certificates earned through training.
Non-Degree Programs
It is possible to enroll in Graduate School without seeking a formal degree to take courses or do research. If this is of interest to you, please look into the Non-Degree Programs under the Division of Special Registration at the Graduate School.
Moreover, the following are the programs you can choose from prior to your Yale Ph.D. application:
African American Studies
African Studies
American Studies
Anthropology
Applied Mathematics
Applied Physics
Archaeological Studies
Architecture
Astronomy
Biological & Biomedical Sciences
Biomedical Engineering
Biostatistics
Cell Biology
Cellular & Molecular Physiology
Chemical & Environmental Engineering
Chemistry
Chronic Disease Epidemiology
Classics
Comparative Literature
Computational Biology & Bioinformatics
Computer Science
Early Modern Studies
Earth and Planetary Sciences
East Asian Languages & Literatures
East Asian Studies
Ecology & Evolutionary Biology
Economics
Electrical Engineering
Engineering & Applied Science
English Language & Literature
Environment
Environmental Health Sciences
Epidemiology of Infectious Diseases
Epidemiology of Microbial Diseases
European & Russian Studies
Experimental Pathology
Film & Media Studies
French
Genetics
Germanic Languages & Literature
Combined Ph.D./Ph.D.
Health Informatics
Health Policy & Management
History
History of Art
History of Science & Medicine
Immunobiology
Interdepartmental Neuroscience Program
International & Development Economics
Investigative Medicine
Law
Linguistics
Management
Mathematics
Mechanical Engineering & Materials Science
Medieval Studies
Microbiology
Molecular Biophysics & Biochemistry
Molecular, Cellular & Developmental Biology
Music
Near Eastern Languages & Civilizations
Nursing
Personalized Medicine and Applied Engineering
Pharmacology
Philosophy
Physics
Political Science
Psychology
Public Health
Religious Studies
Slavic Languages & Literatures
Social and Behavioral Sciences
Sociology
Spanish & Portuguese
Statistics
Statistics and Data Science
Women's, Gender, & Sexuality Studies
Who are eligible for Yale Ph.D. admissions?
So, who can submit a Yale Ph.D. application? You are eligible to submit an application to the Graduate School of Arts and Sciences at Yale if you have already obtained your undergraduate degree (bachelor's or equivalent) or will have obtained it prior to the date that you intend to begin your studies there (GSAS).
It is not necessary to have a master's degree in order to apply for a Ph.D. at Yale; nevertheless, several programs provide precedence to applicants who have post-baccalaureate training. Talk to the people who run the program you're interested in to find out more about the criteria they use to evaluate applications.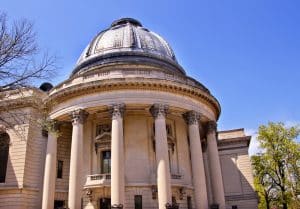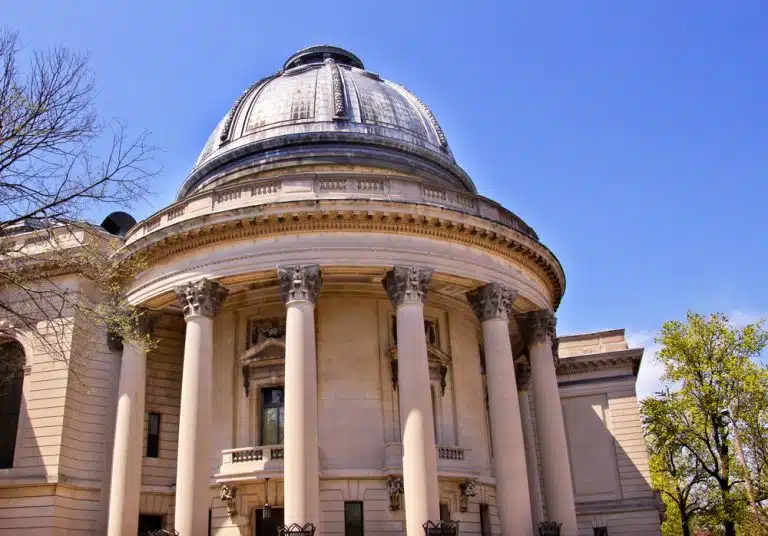 At the Graduate School, Yale places a high priority on all forms of diversity and welcomes students from all walks of life to apply if they believe the university can help them achieve their intellectual and professional goals.
Everyone is encouraged to submit an application, regardless of citizenship or immigration status, degree of financial status, race, religion, gender identification, sexual orientation, orientation toward disability, and so on.
What are the application requirements for the Yale Ph.D. program?
So, in order to apply to the Yale Ph.D. program, what are the prerequisites that must be met?
You will need to include the following items in your admissions application in order to be considered:
A list of all of the previous schools and universities that you have attended, together with unofficial transcripts from each of those institutions.
Three character references will be required. (If you enter your recommenders' names directly into the application, they will be sent a link that allows them to submit a letter of recommendation on your behalf.)
Application cost of $105 or fee waiver if available.
Tests that are standardized. Different programs have different prerequisites for the GRE. The TOEFL or the IELTS is a requirement for most people who are not natural English speakers.
Resume/CV.
A writing sample, (It is one of the supplementary requirements that must be fulfilled for some programs.)
What is the admission process for the Yale Ph.D. program?
What are the steps involved in getting accepted into the Ph.D. program at Yale? The following will help you go over your Yale Ph.D. application smoothly:
Determine the course of study and degree that interests you.
Find out more about the program, including its instructors, the classes it offers, and the resources it provides. Read the research papers that were published by the faculty. You will have a strong application if you are able to recognize and describe the reasons why the program is a good fit for you, as well as demonstrate how your preparation and interests mesh well with it.
Confirm the application deadline for the program you are interested in.
The application deadlines are different for each program; thus, please refer to the dates and deadlines posted for information regarding the program in which you are interested. The application procedure for new students begins almost a year before the start of the academic year in which they will be enrolled.
Find out which standardized examinations you are required to take. Get registered right away.
Scores on the Graduate Record Examination (GRE) are required for admission to certain Ph.D. and Master's degree programs. Before you apply to your program, be sure you've checked to see what its requirement for standardized testing is. In addition, applicants whose first language is not English may be required to demonstrate their proficiency in English by the administration of a test (TOEFL or IELTS).
Complete your application.
The application to enroll for the Fall 2023 semester is now open.
How do you get a Ph.D. admission to Yale University?
So, how exactly does one go about enrolling in a Ph.D. program at Yale University? The general application procedure at Yale is not dissimilar to the processes at the other schools in the Ivy League. The admissions committee at Yale seeks applicants who will make effective use of the university's extensive breadth and depth of knowledge as well as its resources to make the world a better place, in addition to those who have achieved remarkable academic success.
Your application needs to be brought to life if you want it to stand out to Yale. Put yourself out there in as many different ways as possible throughout the application process. If the admissions committee can imagine you living on campus, being active in student clubs and groups, making use of the university's vast resources, and putting what you've learned into practice, there is a better chance that you will be accepted.
The obvious response is as follows: To have a good chance of getting into Yale, you need to be in the top 10 percent of your high school graduating class. Students who have demonstrated success in a diverse range of rigorous academic disciplines are encouraged to apply to Yale.
They are particularly interested in receiving letters of recommendation from instructors that discuss how the applicant's enthusiasm, curiosity, and ambition helped the applicant achieve in and out of the classroom. Because your academic performance will always be their primary concern, the most important component of your application will be your high school transcript.
But that's not the only thing Yale looks for in prospective students and faculty. Yale seeks to enroll individuals who are already established as leaders in their local communities as well as in their chosen fields of study. They are looking for students who will make the most of the many resources that are available on campus, push the boundaries of their abilities, and put all they have learned to use to make the world a better place.
It's possible that your grades and test scores will get you in the door, but it's unlikely that they'll help you stand out among the other applicants who have equally impressive numbers. The essays you write and the extracurricular activities you get involved in will bring your application to life.
The admissions committee is looking for applicants that demonstrate extraordinary engagement, talent, and promise. Instead of taking advantage of every chance that presents itself, you should zero in on one or two pursuits that truly pique your interest.
If you want to improve in that area, make the most of the tools that are available to you at your school and in your community. Then, demonstrate how you intend to make use of the numerous resources that Yale offers to advance your passion.
The first thing you need to do in order to get accepted into a school is search for a program that has a good fit with both your intellectual and professional goals. Be sure to explain and document why you belong at Yale to the faculty members who will assess your application. They need to know if your goals are aligned with their program in order to determine if your application will be accepted.
We have high hopes that you will be able to make yourself at home at Yale. According to a former historian at Yale named George Pierson "Yale is at once a tradition, a company of scholars, a society of friends.". Hence, it is one of the best places in the world to learn new things, go on adventures, do research, improve your talents, and develop into the kind of person you dream of becoming.
Should you wish to pursue this path and find yourself needing help with the Yale Ph.D. application, AdmissionSight is here to help you. We have over 10 years of experience guiding students through the competitive admissions process to get accepted to the top universities in the world. Contact us to book your initial consultation.