Understanding How Yale's Ph.D. Application Process Works
The Yale Ph.D. application represents a substantial endeavor that requires careful planning, thorough preparation, and meticulous attention to detail. Yale, as an esteemed Ivy League university celebrated for its demanding academic programs, has in place a comprehensive application process designed to select the most suitable candidates. Now, let's delve into what each aspiring graduate student should understand.
The Basics of Yale's Ph.D. Application Process
The road to a Ph.D. at Yale begins with understanding the basics of the application process. The university emphasizes both qualitative and quantitative data from each applicant, including academic background, test scores, research experience, and a clear rationale for choosing Yale.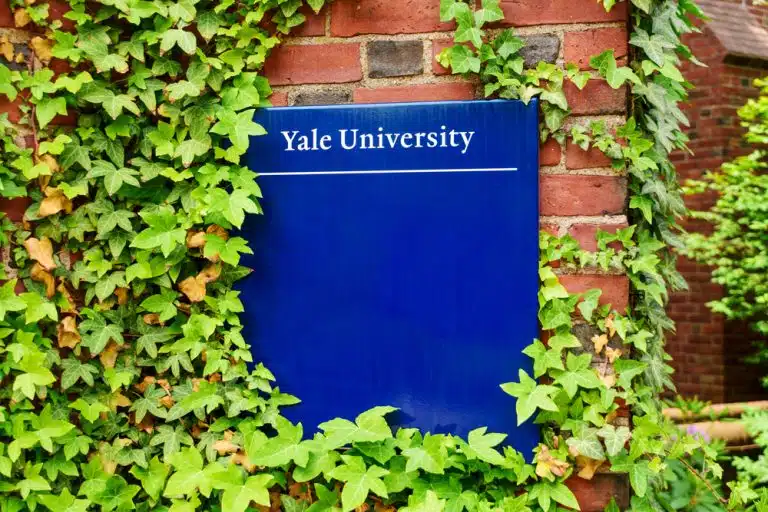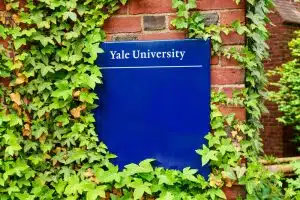 Getting a head start on understanding the application timeline and the key components is fundamental to success.
The Importance of the Application Timeline
Every Ph.D. program at Yale has a strict application timeline that candidates must adhere to. Candidates should pay careful attention to the deadline to ensure their applications are complete and submitted on time. Late applications are rarely accepted.
The application process typically begins a year in advance, allowing time for necessary prerequisites, examination prepping, and application completion.
It is important for applicants to understand that the application timeline is designed to give them ample time to gather all the required materials, such as transcripts, letters of recommendation, and test scores. This timeline also allows the admissions committee sufficient time to review each application thoroughly and make informed decisions.
By following the application timeline, candidates can demonstrate their organizational skills, attention to detail, and commitment to the program they are applying to.
Key Components of the Application
The Yale Ph.D. application includes various components, each requiring careful attention. Potential applicants will want to focus primarily on four elements: their academic qualifications, personal statement, letters of recommendation, and, where applicable, their Graduate Record Examination (GRE) scores.
Academic qualifications play a crucial role in the application process. The admissions committee looks for candidates with a strong academic background, including relevant coursework and research experience. It is important for applicants to highlight their achievements, such as publications, conference presentations, and academic awards.
The personal statement is an opportunity for applicants to showcase their passion for their chosen field of study and articulate why they believe Yale is the right fit for their academic and research goals. It is essential to convey a clear and compelling narrative that demonstrates the applicant's intellectual curiosity, motivation, and potential contributions to the Yale community.
Letters of recommendation provide insight into an applicant's academic abilities, research potential, and personal qualities. It is crucial for applicants to select recommenders who can speak to their strengths and provide specific examples of their accomplishments and potential. These letters should highlight the applicant's ability to thrive in a rigorous academic environment and contribute meaningfully to their chosen field.
For certain programs, such as the sciences, engineering, and some social sciences, the GRE scores are an additional component of the application. These scores provide a standardized measure of an applicant's aptitude and readiness for graduate-level work. It is important for applicants to prepare adequately for the GRE and aim for competitive scores that align with the expectations of their chosen program.
Each component contributes significantly to the overall application and, if properly completed, can considerably boost the candidacy of the applicant. It is essential for applicants to allocate sufficient time and effort to each component, ensuring that they present themselves in the best possible light.
Delving into the Application Requirements
Let's dive a bit deeper into what these application requirements entail and what Yale's admissions committee is really looking for in each applicant.
When it comes to applying for a Ph.D. program at Yale, there are several key factors that the admissions committee considers. These factors include academic prerequisites, a statement of purpose, and letters of recommendation. Each of these components plays a crucial role in the decision-making process.
Academic Prerequisites for Applicants
A strong academic background is a critical aspect of the Ph.D. application for Yale. Applicants are expected to have a strong GPA, with typically a bachelor's or master's degree from an accredited institution. The subject of the degree should align with the intended field of study.
However, it's not just about the degree itself. The admissions committee also looks closely at the applicant's previous coursework. They want to see evidence of a solid preparation for the rigors of the Ph.D. program. This includes relevant courses and a demonstrated ability to excel in academic settings.
Yale values applicants who have a genuine passion for their chosen field of study and have shown a commitment to academic excellence throughout their educational journey.
Understanding the Statement of Purpose
The Statement of Purpose is a personal essay detailing the candidate's academic interests, career goals, and why they believe Yale's program is the best fit for them. A compelling Statement of Purpose can indeed be a game-changer as it allows the candidate to present their passion for the subject, relevant experiences, and future goals to the admissions panel.
Applicants should take their time to create a compelling, focused, and well-structured statement of purpose, as it weighs heavily in the final decision of the admissions committee. This is the applicant's opportunity to showcase their unique perspective, research interests, and how they envision contributing to the academic community at Yale.
The admissions committee looks for candidates who have a clear sense of purpose and a strong motivation to pursue advanced research in their chosen field. They want to see evidence of intellectual curiosity, critical thinking skills, and a genuine desire to make a meaningful impact in their area of study.
Letters of Recommendation: What Yale Looks For
Letters of recommendation are crucial in supporting the claims made by the applicant in their application materials. Yale calls for three letters of recommendation, ideally from individuals who can vouch for the applicant's academic capabilities, research skills, and potential as a Ph.D. candidate.
Recommendation letters should preferably be from professors or professionals within the applicant's field of study. Each letter should provide an informed perspective on the candidate's potential for Ph.D.-level work and subsequent success in academic or research roles.
Yale values letters of recommendation that go beyond generic praise. The admissions committee wants to see specific examples of the applicant's intellectual abilities, research potential, and personal qualities that make them stand out as a strong candidate.
These letters should provide insights into the applicant's character, work ethic, and potential for growth. They play a crucial role in helping the admissions committee gain a holistic understanding of the applicant's abilities and potential fit within the Yale academic community.
The Role of GRE Scores in Yale's Ph.D. Applications
The Graduate Record Examination (GRE) plays a significant role in admissions for many Ph.D. programs at Yale. It is an important factor that helps the admissions committee evaluate the readiness and potential of applicants for graduate-level study. In this discussion, we will delve deeper into the importance of GRE scores and explore how one can effectively prepare for this crucial exam.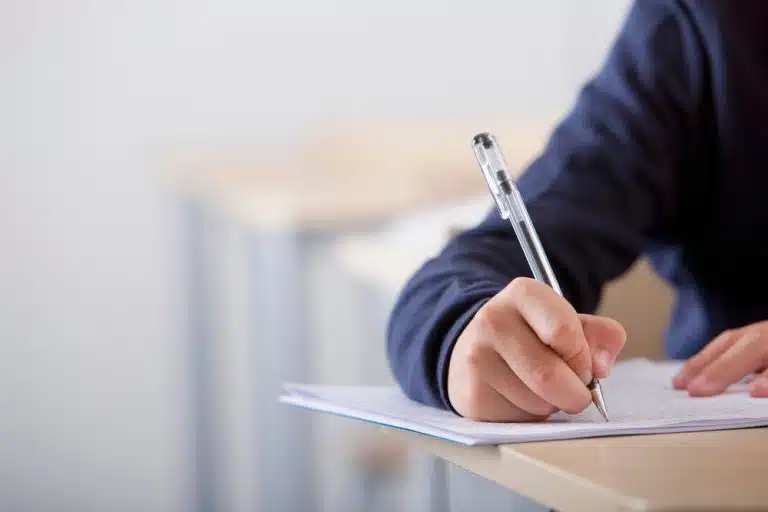 Average GRE Scores for Accepted Applicants
GRE scores differ by program, but it cannot be overstated how essential they are for the majority of programs at Yale. The scores, specifically from the Quantitative and Verbal Reasoning sections, are used to measure the applicant's readiness for graduate-level study. They provide valuable insights into an applicant's analytical, critical thinking, and problem-solving abilities.
It is worth noting that the average GRE scores for accepted applicants at Yale fall within the top percentiles, reflecting the competitive nature of the application process. This underscores the importance of achieving high scores to increase the chances of admission into Yale's esteemed Ph.D. programs.
How to Prepare for the GRE
Given the significance of the GRE in the admissions process, it is crucial that applicants allow ample time for preparation. A structured and disciplined approach to studying is key to achieving optimal results. Fortunately, there are numerous resources available to help applicants navigate the preparation process.
One effective method is to utilize preparation books specifically designed for the GRE. These books provide comprehensive study materials, practice questions, and strategies to enhance performance in each section of the exam. Online materials, such as interactive practice tests and video tutorials, can also be valuable resources for self-study.
For those seeking a more structured approach, preparation courses are available both online and in person. These courses offer expert guidance, personalized study plans, and additional practice materials to help applicants maximize their potential. Engaging in a course can provide a supportive learning environment and access to experienced instructors who can address specific concerns and provide valuable insights.
In addition to utilizing study materials and courses, it is highly recommended to take practice tests under exam conditions. This allows applicants to familiarize themselves with the structure of the test, understand the types of questions asked, and work on time management skills. Regularly practicing under timed conditions can help reduce test anxiety and improve overall performance on exam day.
It is important to remember that while GRE scores are a significant aspect of the Yale Ph.D. application, they are not the sole determinant of admission. Yale's Ph.D. programs take a holistic approach to evaluating applicants, considering various factors such as academic achievements, research experience, letters of recommendation, and personal statements. Therefore, while preparing for the GRE is crucial, it is equally important to focus on other aspects of the application to present a well-rounded profile to the admissions committee.
The Interview Process at Yale
Being invited for an interview is often the last hurdle before a decision is made on an application. Knowing how to prepare and what to expect will increase your chances of success during this pivotal stage of the application process.
At Yale, the application interview process is carefully designed to assess the suitability of candidates for their Ph.D. program. It is an opportunity for applicants to showcase their academic achievements, research interests, and personal qualities that make them a good fit for the program. The interview panel consists of faculty members and admissions staff who are well-versed in evaluating candidates.
Preparing for Your Ph.D. Interview
The interview is a chance to elaborate on your past experiences, express your research interests, and demonstrate your enthusiasm for the program. Preparation should include understanding your own experiences and how they've brought you to this point.
One important aspect of preparation is researching the faculty members and their areas of expertise at Yale. Familiarizing yourself with their work will not only help you tailor your answers during the interview but also allow you to ask insightful questions that demonstrate your genuine interest in their research.
Applicants can also consider conducting mock interviews and researching common interview questions. This will improve confidence and presentation skills during the real interview. Mock interviews can be done with friends, mentors, or even professional interview coaches who can provide valuable feedback on your performance.
Common Interview Questions and How to Answer Them
An array of questions can be asked during the interview, ranging from inquiries about your research interests to why you chose Yale. Preparing answers to common questions beforehand can be extremely beneficial.
Some common interview questions you may encounter include:
"Tell us about your research experience and how it has prepared you for our Ph.D. program."
"What specific research interests do you have, and how do they align with the faculty members at Yale?"
"Why did you choose Yale for your Ph.D. studies?"
"How do you plan to contribute to the academic community at Yale?"
Reflecting on your responses will ensure that you can articulate your thoughts clearly under pressure and present compelling arguments to the interview panel. It is important to strike a balance between showcasing your achievements and demonstrating your potential for growth and collaboration.
During the interview, it is essential to maintain a professional demeanor, engage actively with the interviewers, and ask thoughtful questions. Remember, the interview is not only an opportunity for the admissions committee to evaluate you, but also for you to assess whether Yale is the right fit for your academic and personal goals.
Funding and Financial Aid for Yale Ph.D. Students
Understanding the funding options available to you as a potential Yale Ph.D. student can take substantial strain off the application process and subsequent studies. Here, we look at the range of opportunities and how to apply for aid.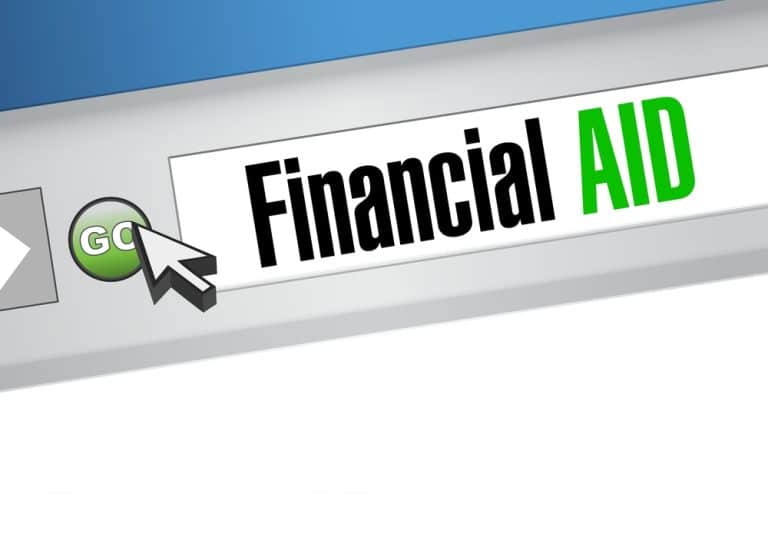 Types of Funding Available
Financial support for Ph.D. students at Yale is plentiful. The principal aim is to ensure that all admitted students can afford to complete their studies. This support can come in the form of fellowships, teaching assistantships, research assistantships, and external scholarships.
Students need to understand what types of funding are available and which suits them best, as this can significantly impact their time at Yale. Here are some of the types of funding available:
University Fellowship (UF)
Teaching Fellowship (TF)
University Dissertation Fellowship (UDF)
Training and Research Grant Support
External Fellowships
Sixth-Year Funding Initiative
Departmental Funds and Awards
Health Fellowship Award
Travel Health Fellowship
Ph.D. Student Family Subsidy
Conference Travel Funding
Dean's Emergency Fund
Additional Financial Assistance
Additional Summer Resources
Understanding the various types of funding available is essential for Ph.D. students to make informed decisions about their financial support. It's advisable to explore all potential sources of funding, both within the university and externally, to make the most of the financial opportunities available during your time at Yale.
How to Apply for Financial Aid
For many students, the first step to funding their Ph.D. at Yale is applying for financial aid. Yale's Graduate School of Arts and Sciences offers generous financial aid packages, many of which are need-based.
To apply, you need to complete the Free Application for Federal Student Aid (FAFSA) and provide other relevant documents as requested by the Yale Financial Aid Office.
The application process for financial aid should not be rushed and should be completed with the same care as other components of the main application.
Conclusion
In conclusion, the Yale Ph.D. application process requires meticulous preparation and a deep understanding of its various components. From adhering to application timelines to highlighting your academic qualifications, crafting a compelling personal statement, securing strong letters of recommendation, and, if required, achieving competitive GRE scores, every element matters.
Additionally, exploring financial aid options and completing the application diligently can significantly ease the financial burden of your Ph.D. pursuit. Lastly, the interview process provides the opportunity to express your academic journey, aspirations, and genuine interest in Yale.
Overall, meticulous planning and a genuine passion for your chosen field are keys to enhancing your chances of joining Yale's esteemed Ph.D. community.
Having all the necessary information is important before choosing any course of action. AdmissionSight is always here to assist you with any questions or concerns. We have more than ten years of expertise assisting students in successfully navigating the challenging admissions process.
Consult with AdmissionSight and find out what we can do to help you get into the school of your choice by ensuring that you are sufficiently aware and well-prepared for the application process.